If you're looking for an early Christmas present, Deontay Wilder vs Tyson Fury could be the ultimate gift of the festive period. In Los Angeles, the city of Angels will become the circle of giants, as two of the biggest – and best – fighters on the planet finally meet in the centre of the ring. Only once or twice a year does a boxing match transcend its own universe, but this is a battle which has enchanted the globe.
It's also a fight where depending on your standpoint, overall victory may not be the most accurate method of success.
Mental health statistics can be frightening to read. Suicide is the biggest cause of death for men under 45, while on average, one in four people in the UK will experience mental health issues each year. The numbers starkly represent the aggressive frequency of suffering in the modern era, but they can't quite convey the true reality for those dealing with their issues on a daily basis.
Depression, anxiety and many other diagnoses consume the minds of millions across every generation of human life. The illnesses do not discriminate, they focus their attention on everybody. People you know are struggling, right now. Friends who beam outwardly can be battling mentally. Class, wealth, and good looks matter little when the black dog wags its tail.

Fury vs Wilder press conference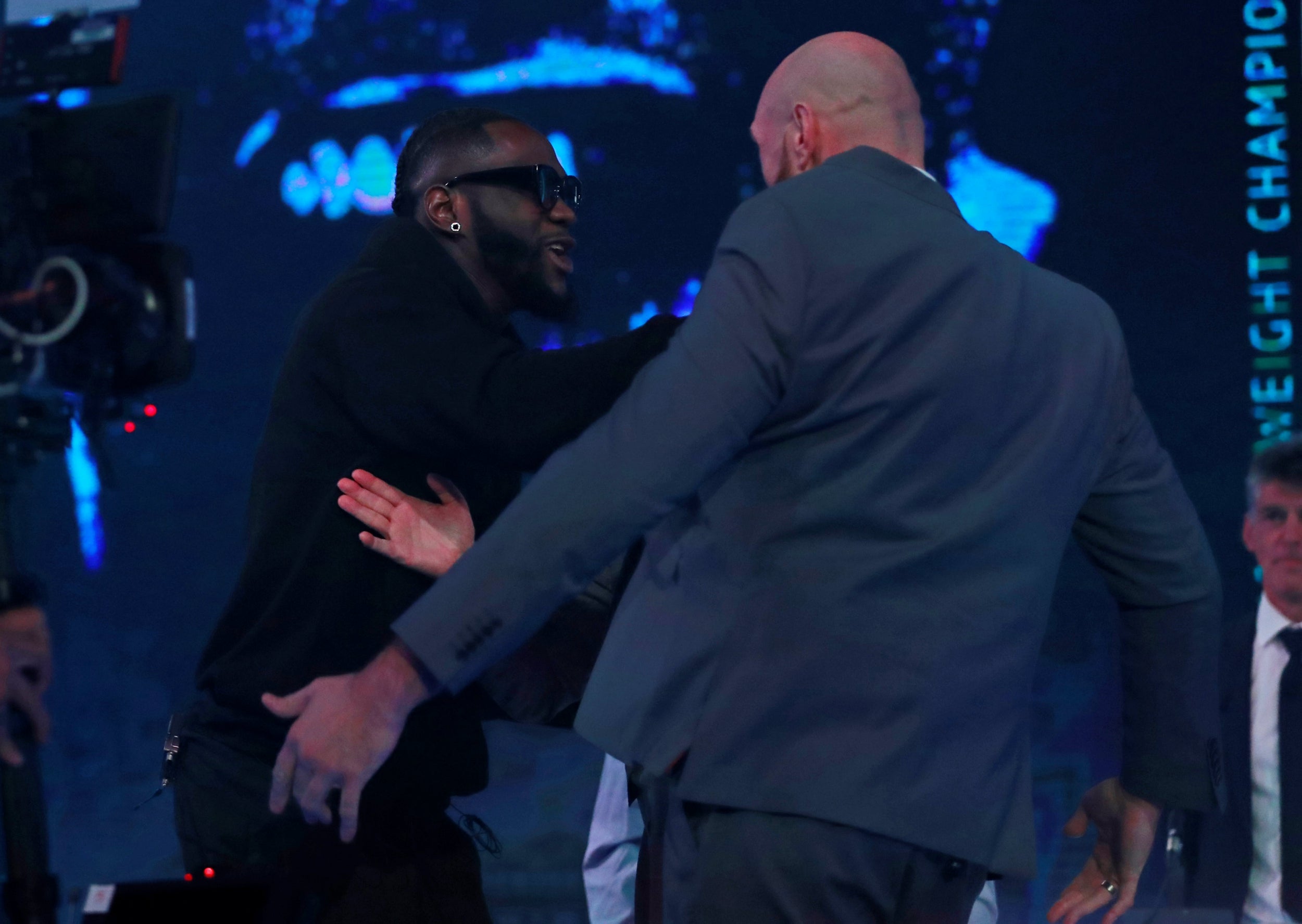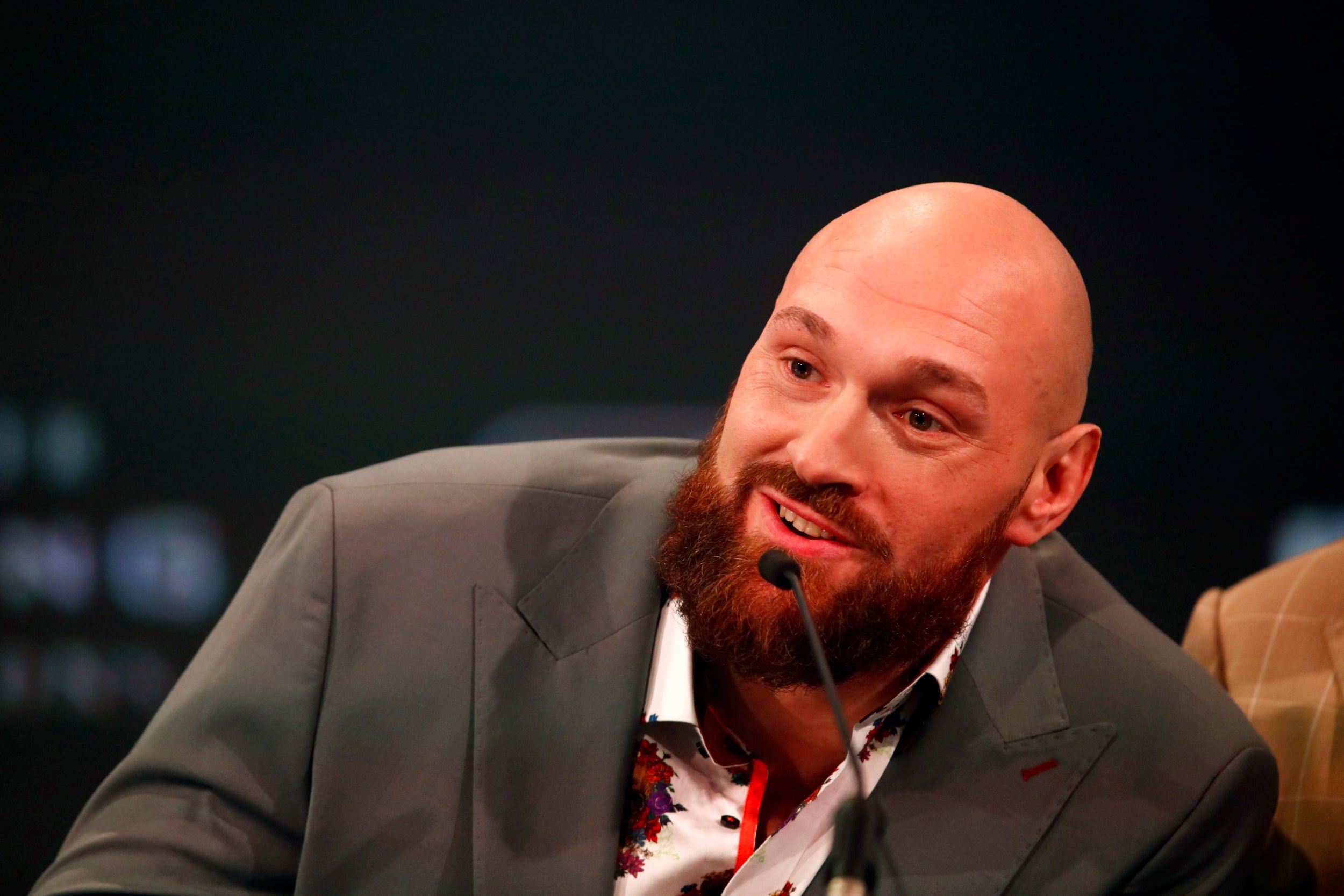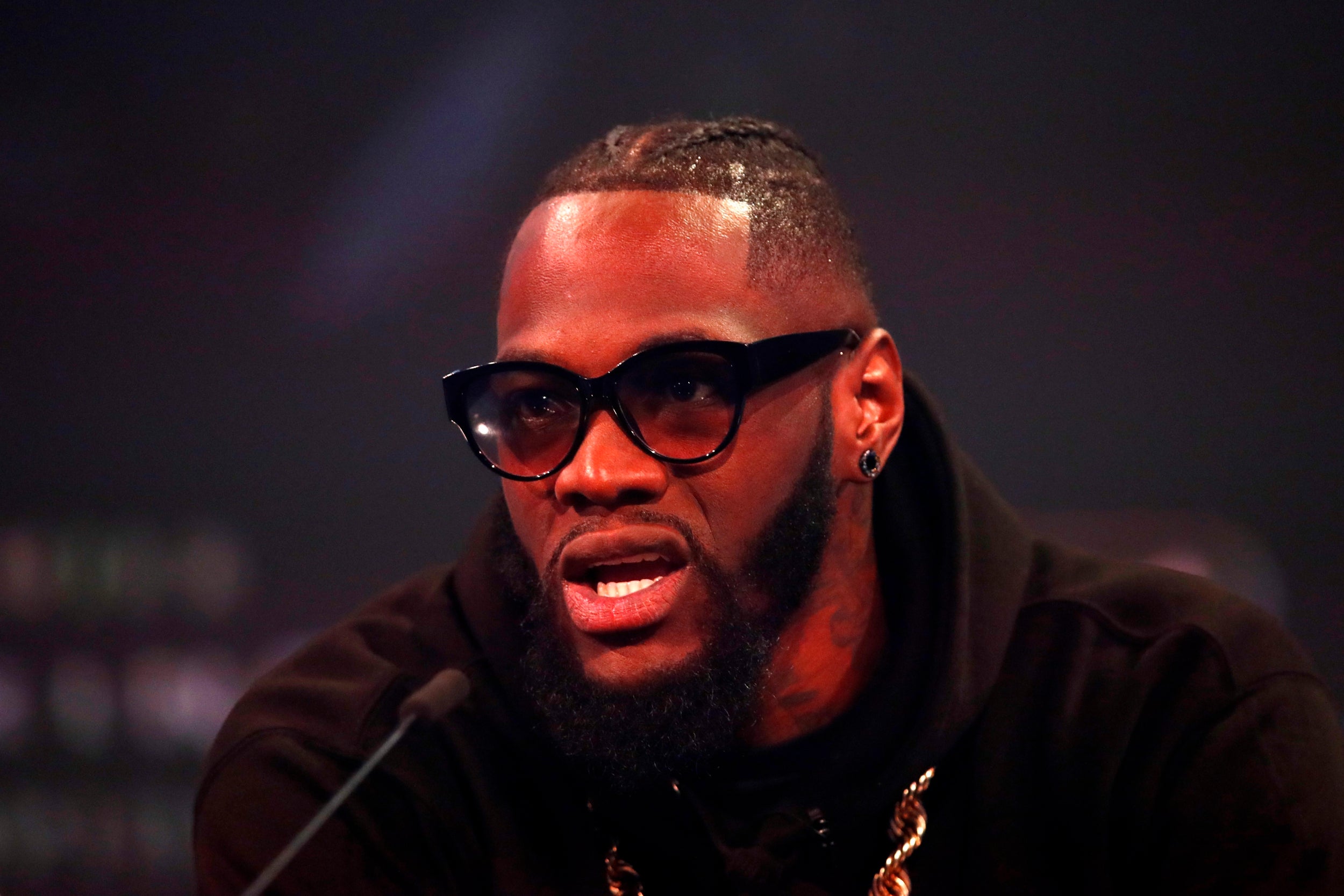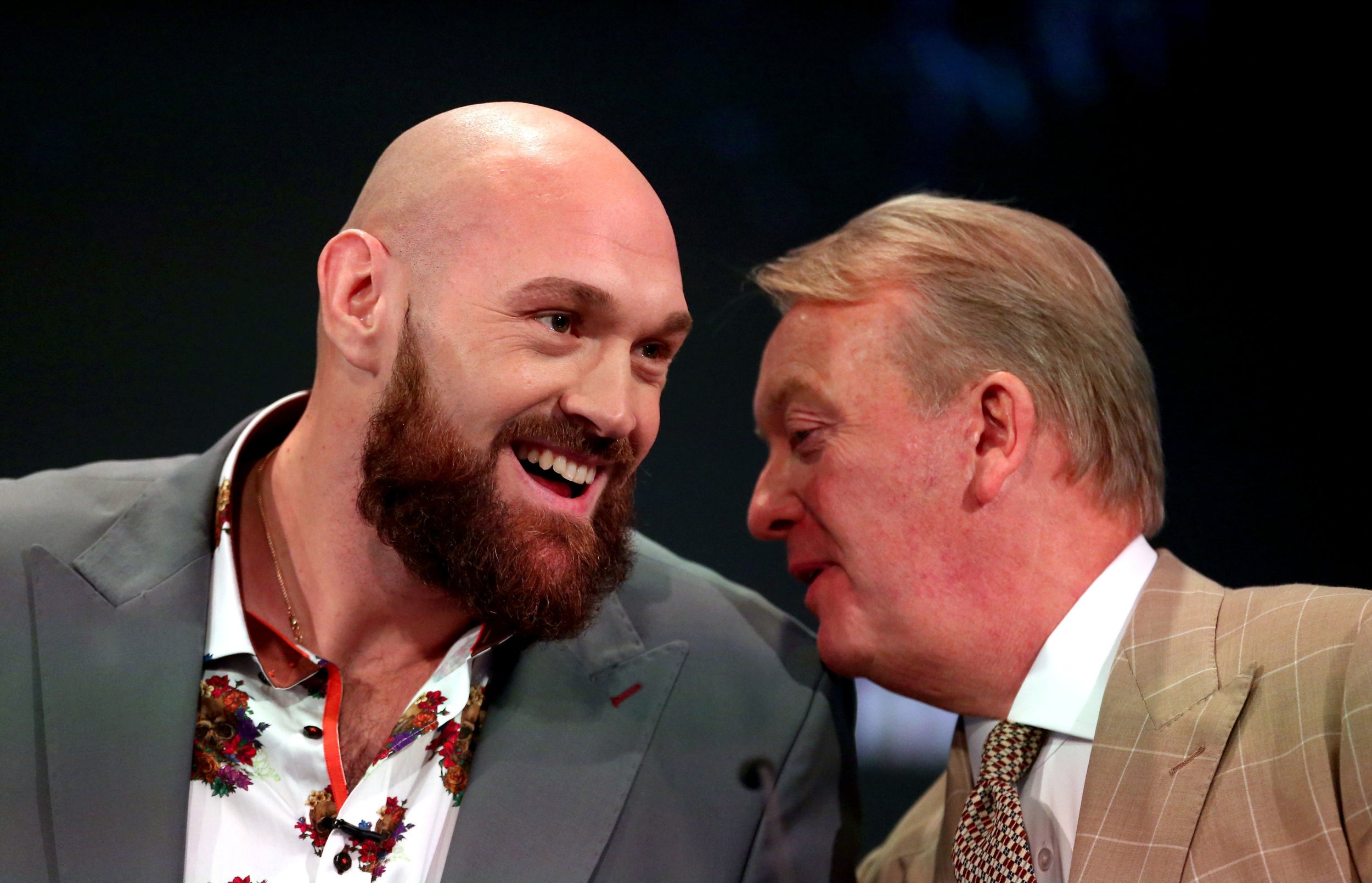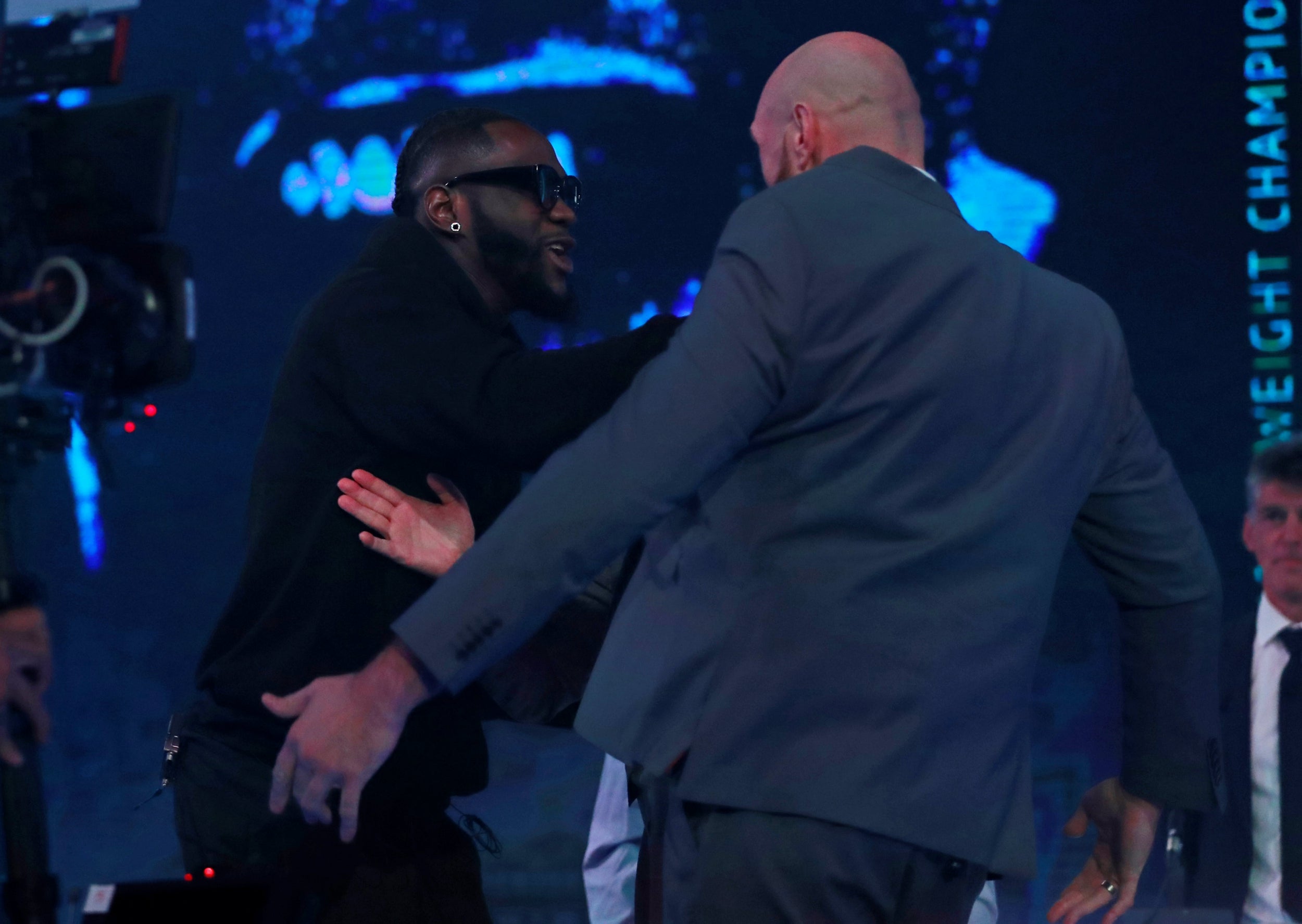 1/8

Fury vs Wilder press conference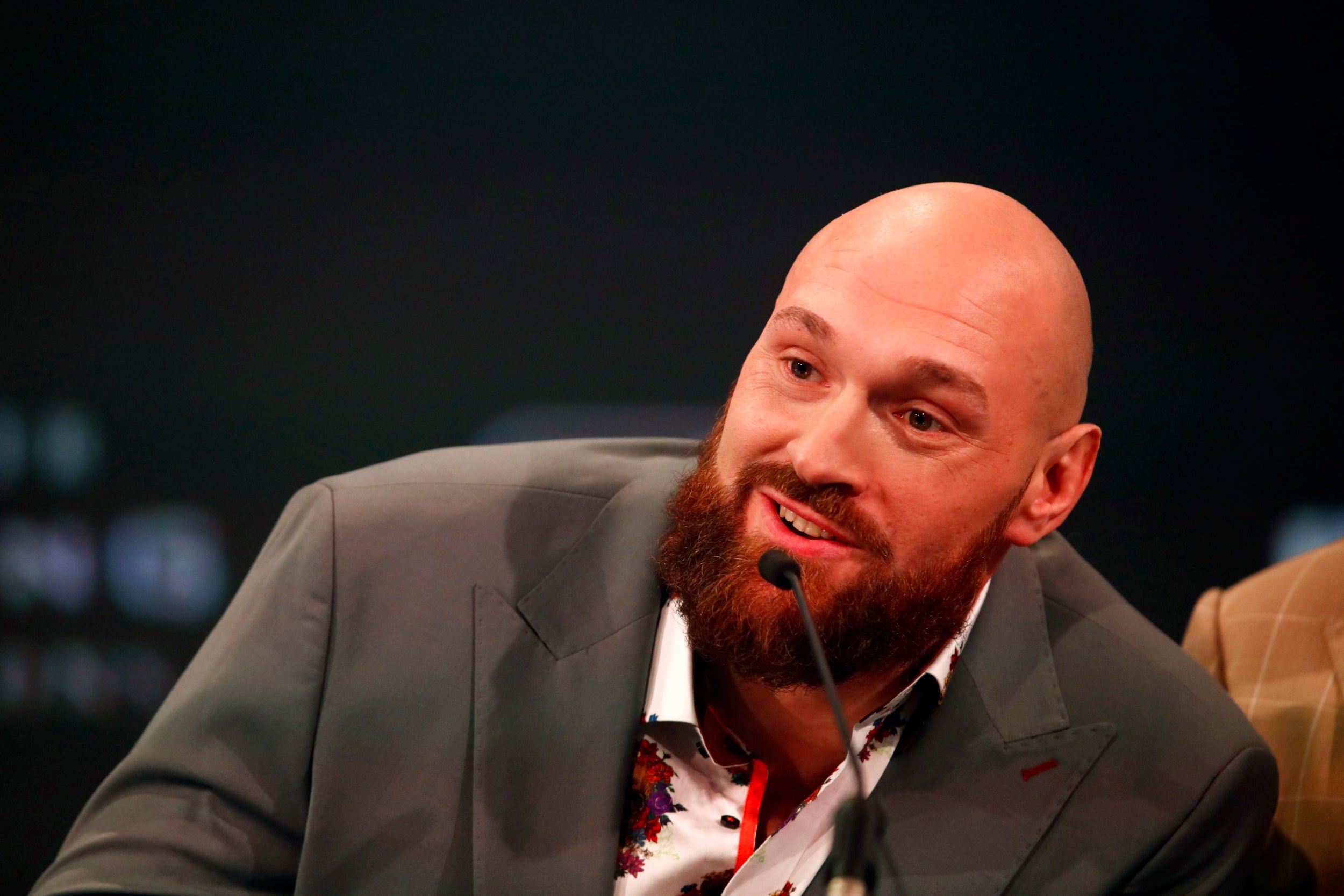 2/8

Fury vs Wilder press conference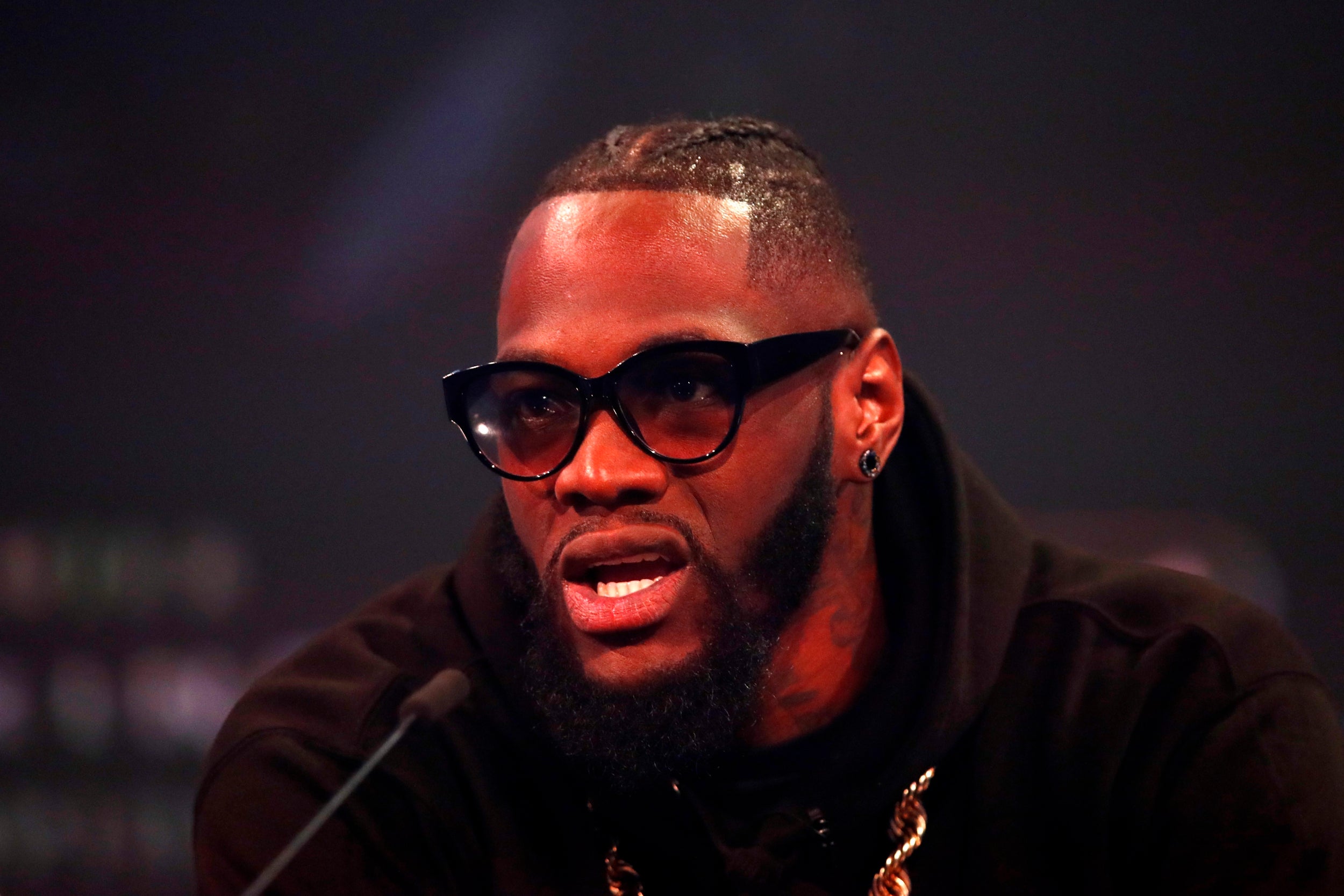 3/8

Fury vs Wilder press conference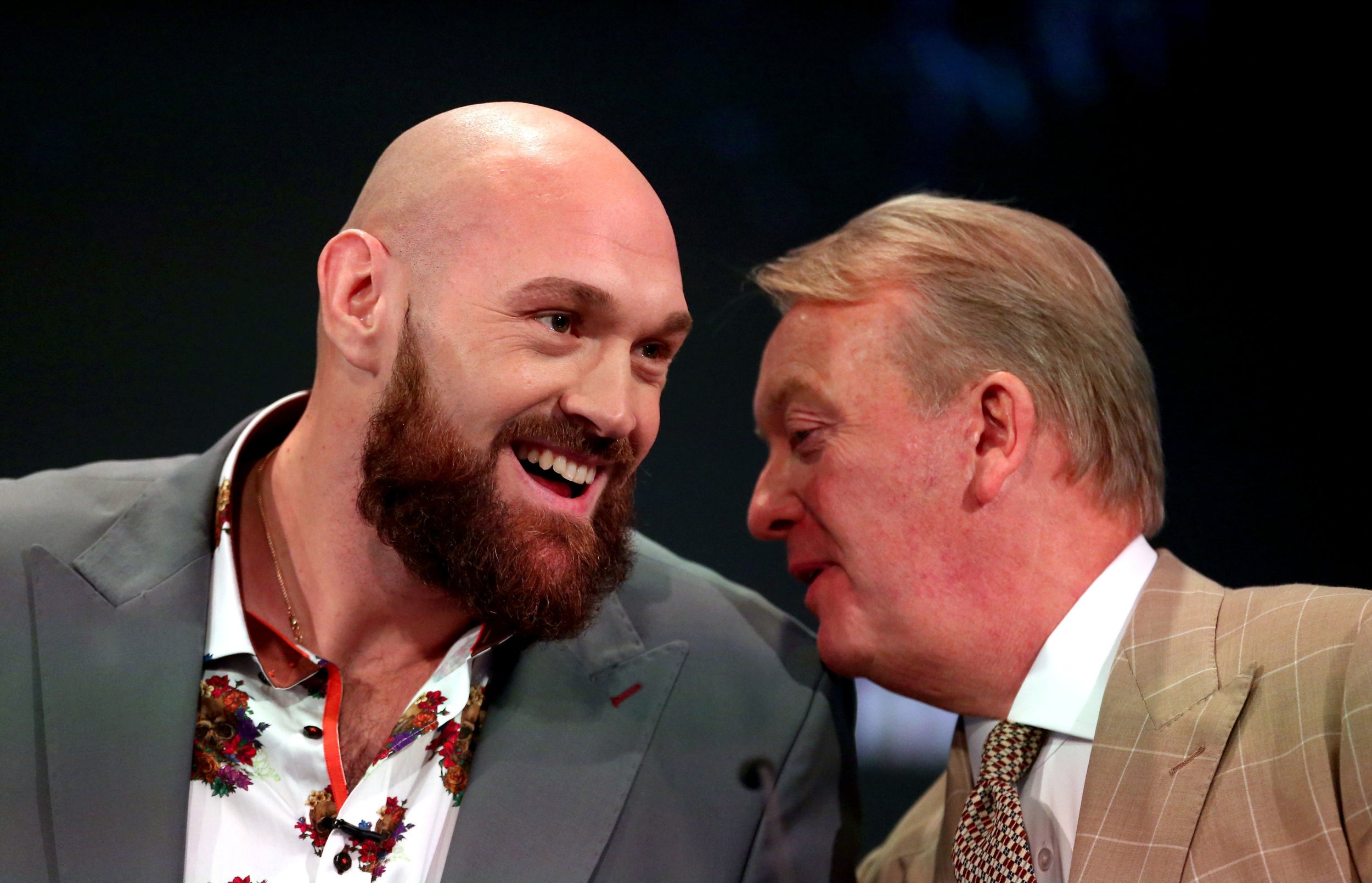 4/8

Fury vs Wilder press conference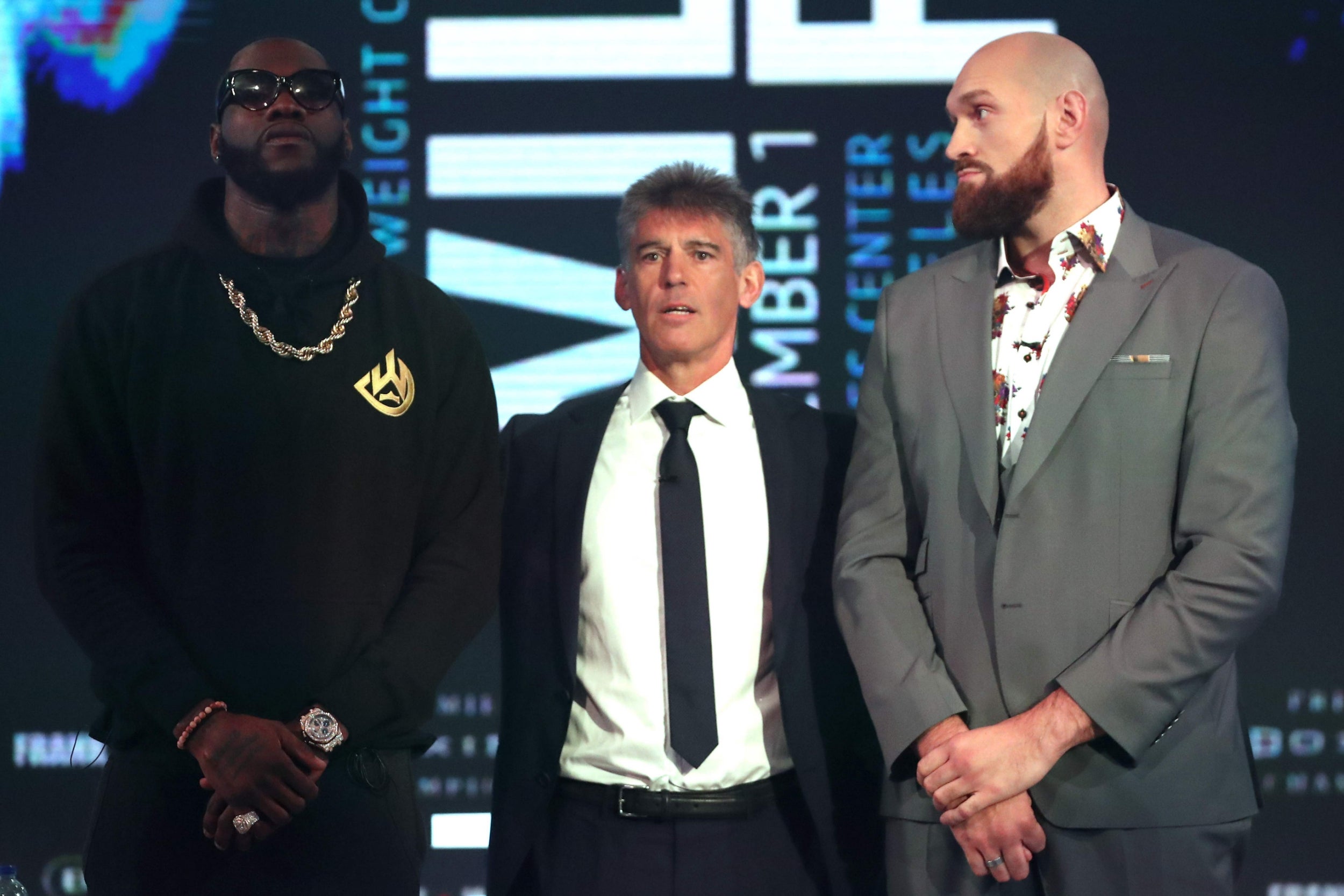 5/8

Fury vs Wilder press conference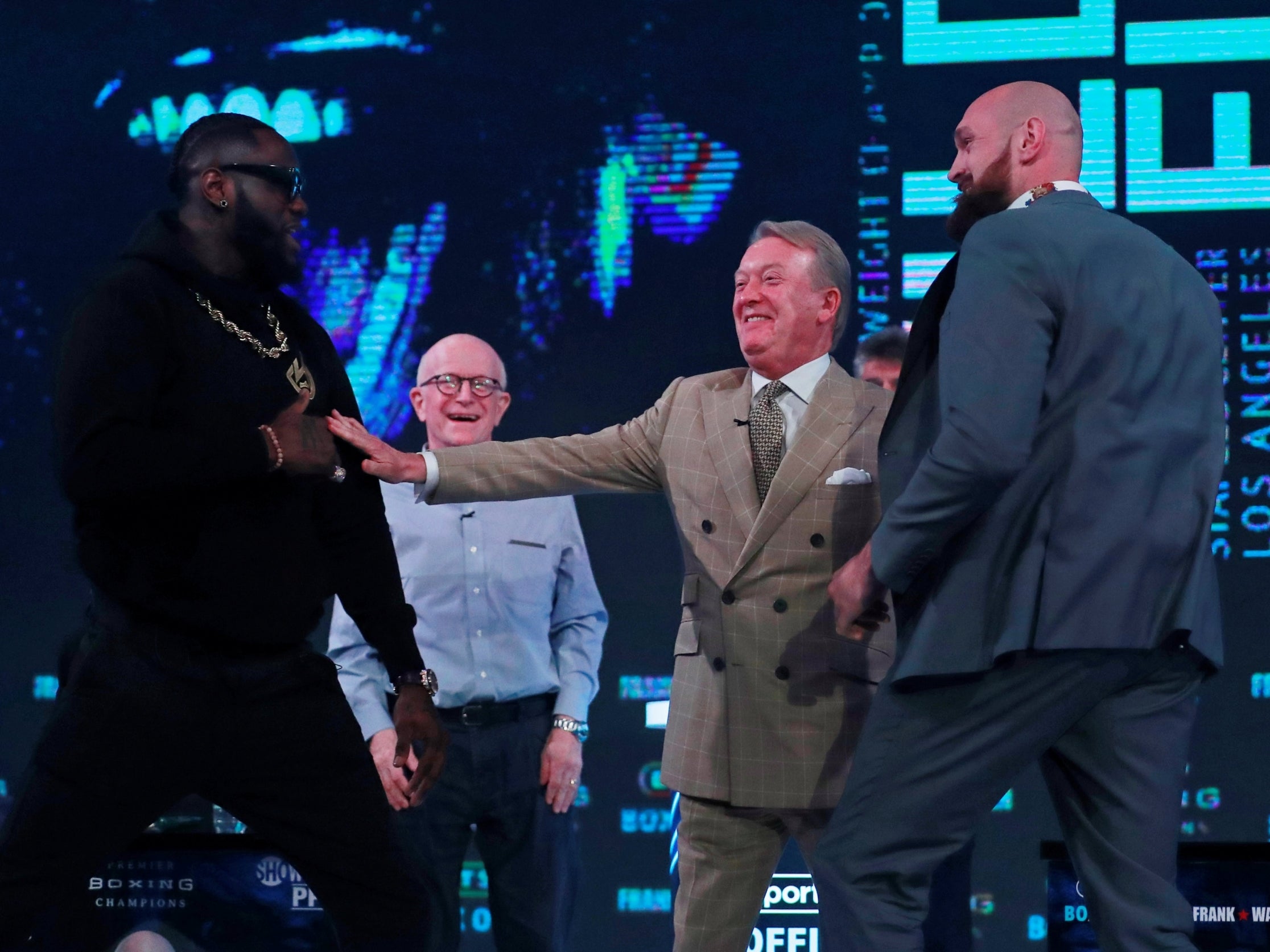 6/8

Fury vs Wilder press conference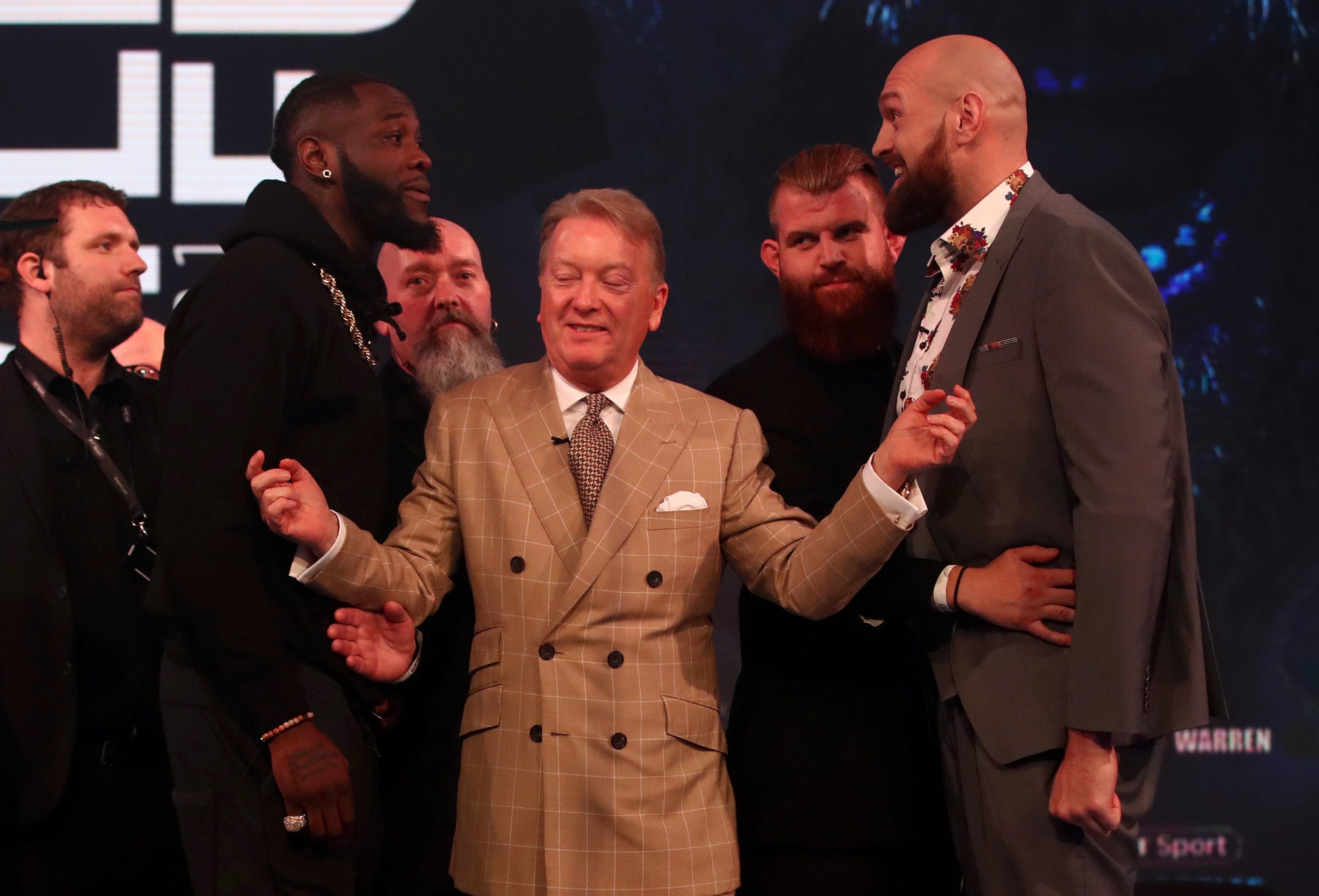 7/8

Fury vs Wilder press conference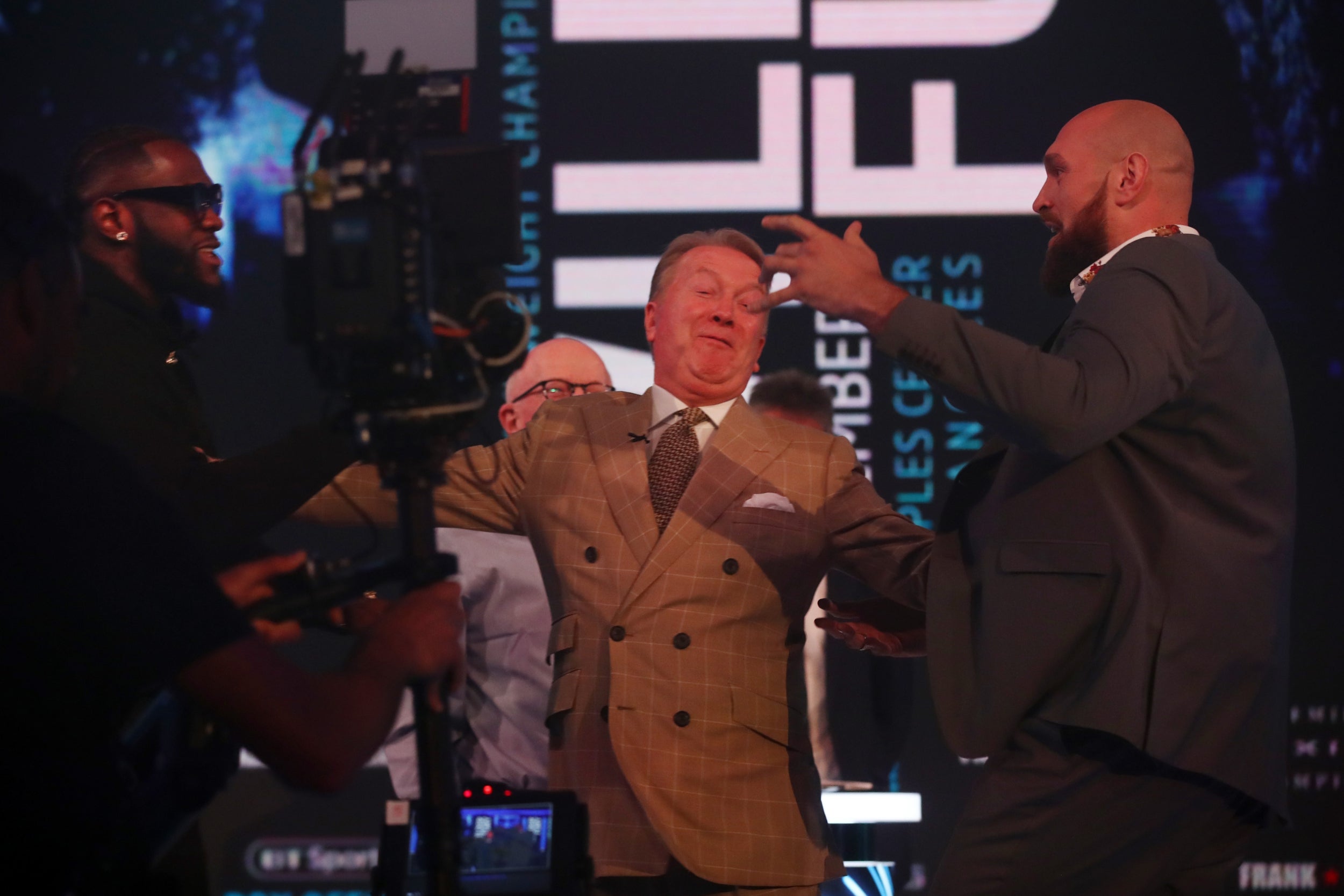 8/8

Fury vs Wilder press conference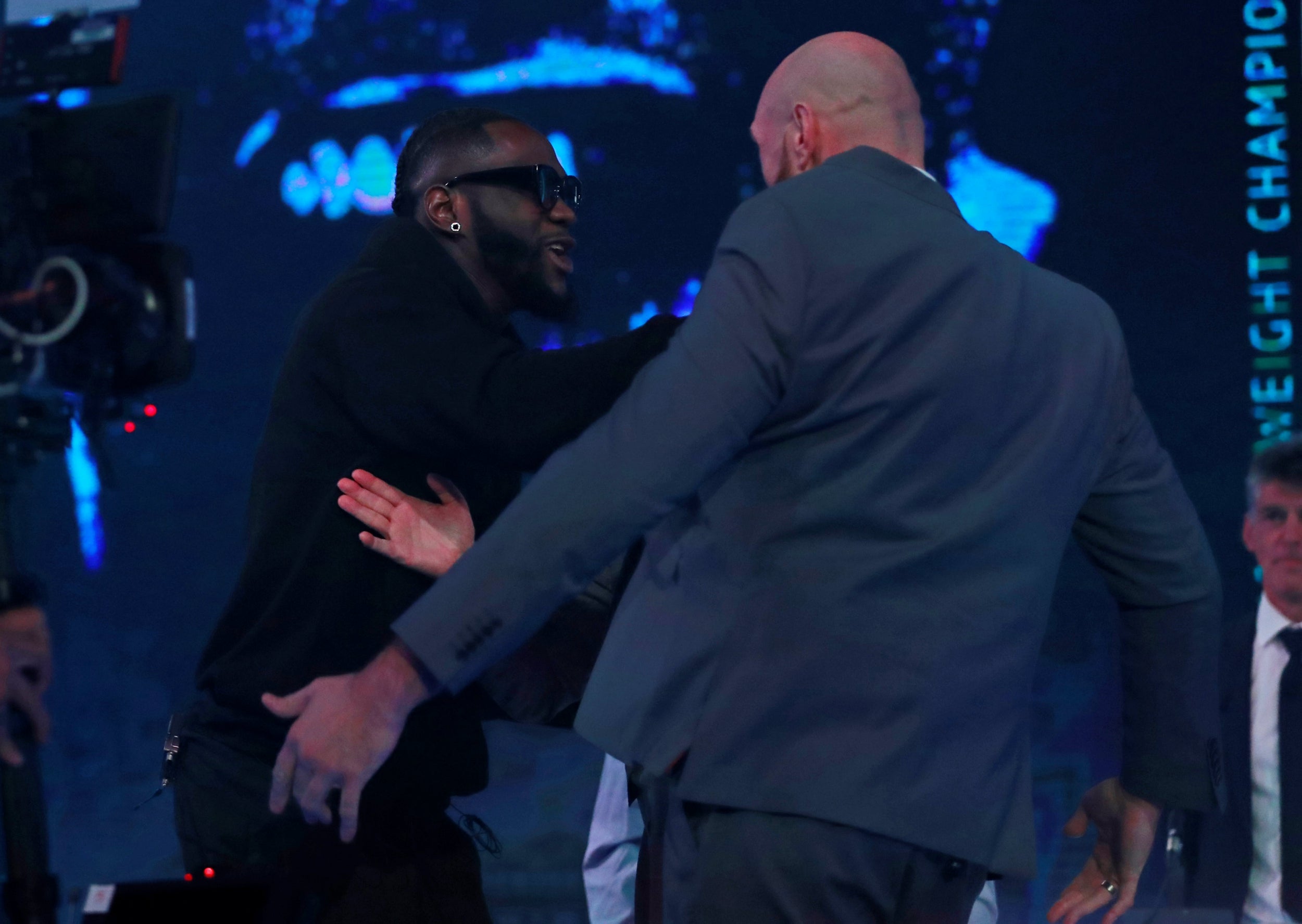 1/8

Fury vs Wilder press conference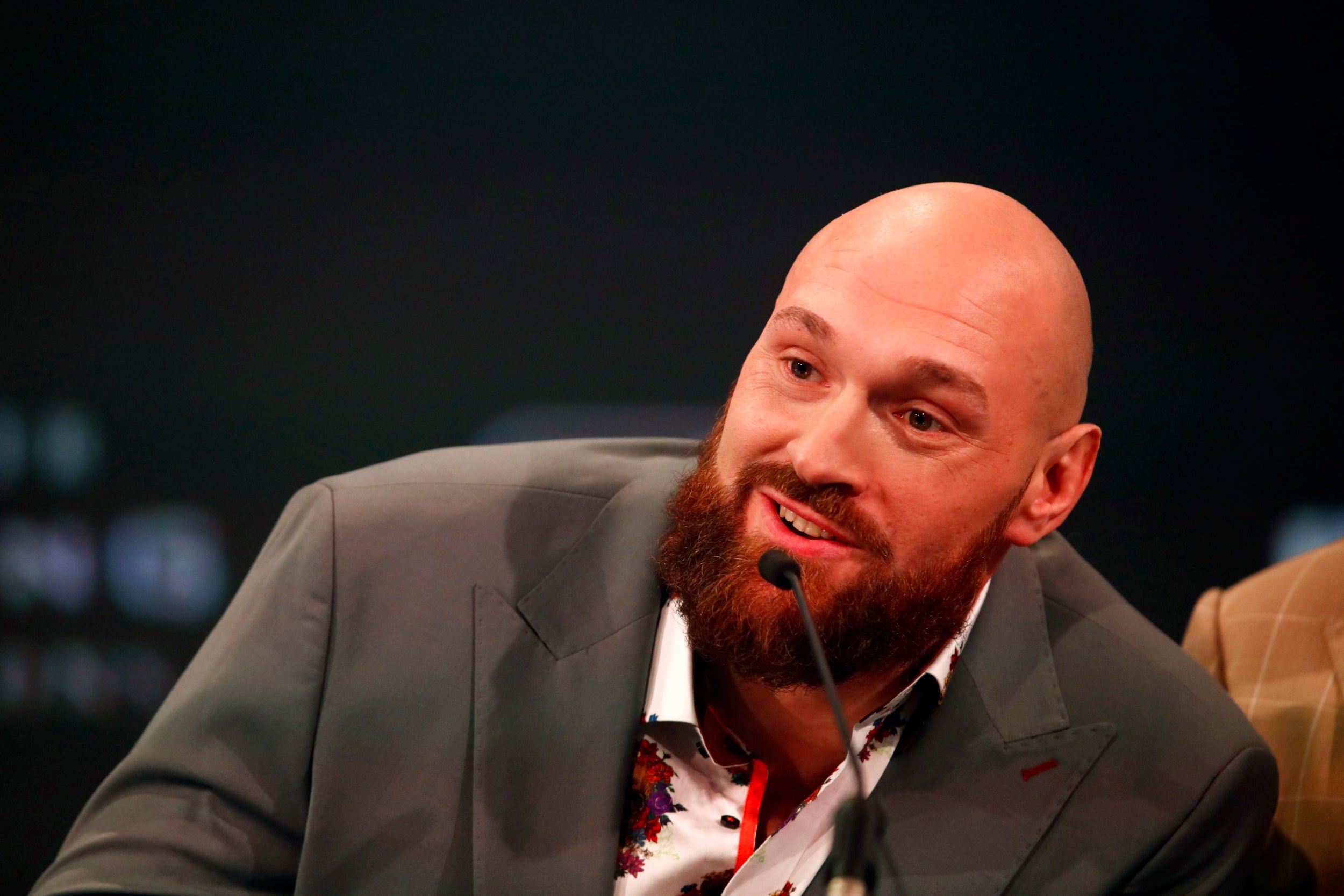 2/8

Fury vs Wilder press conference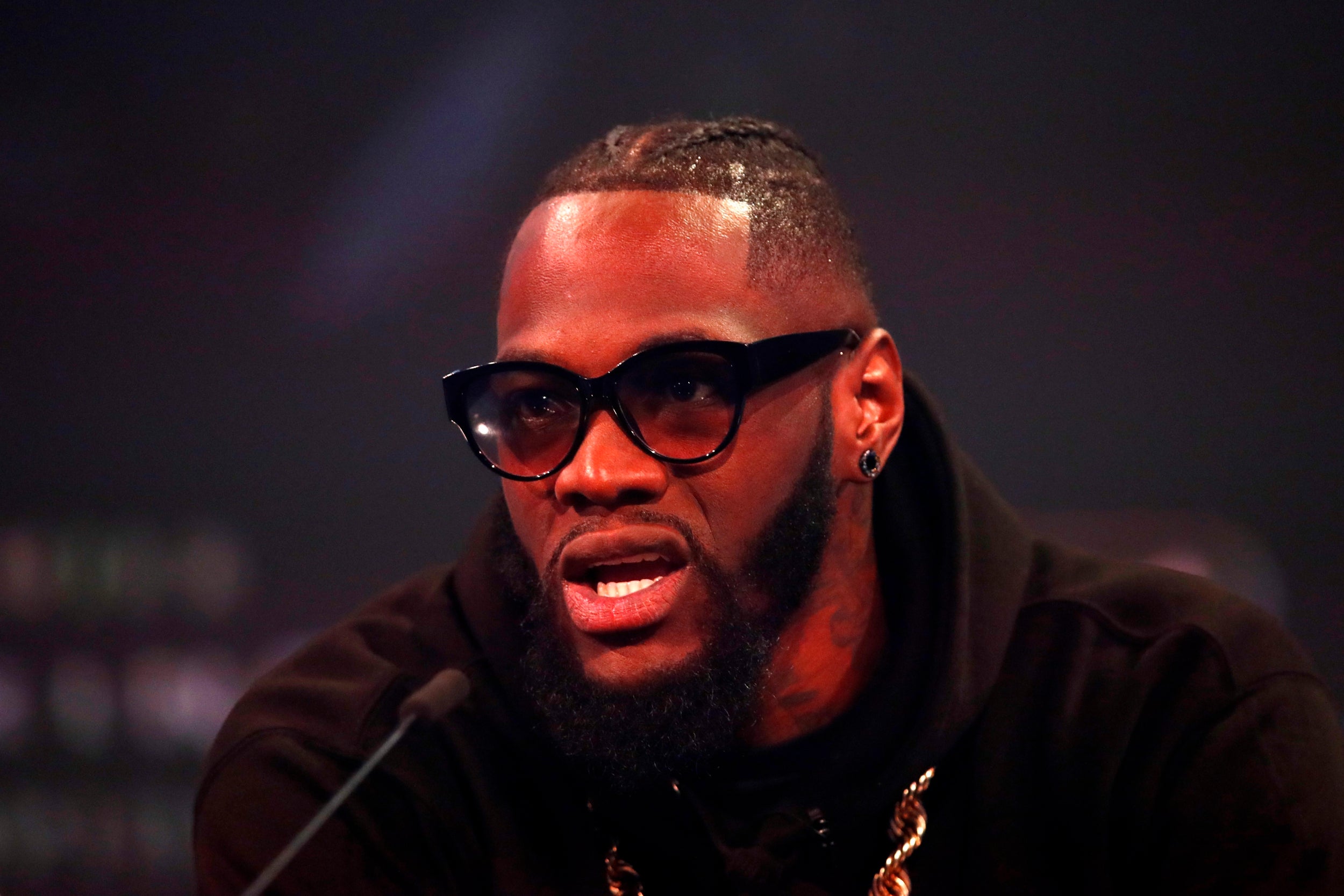 3/8

Fury vs Wilder press conference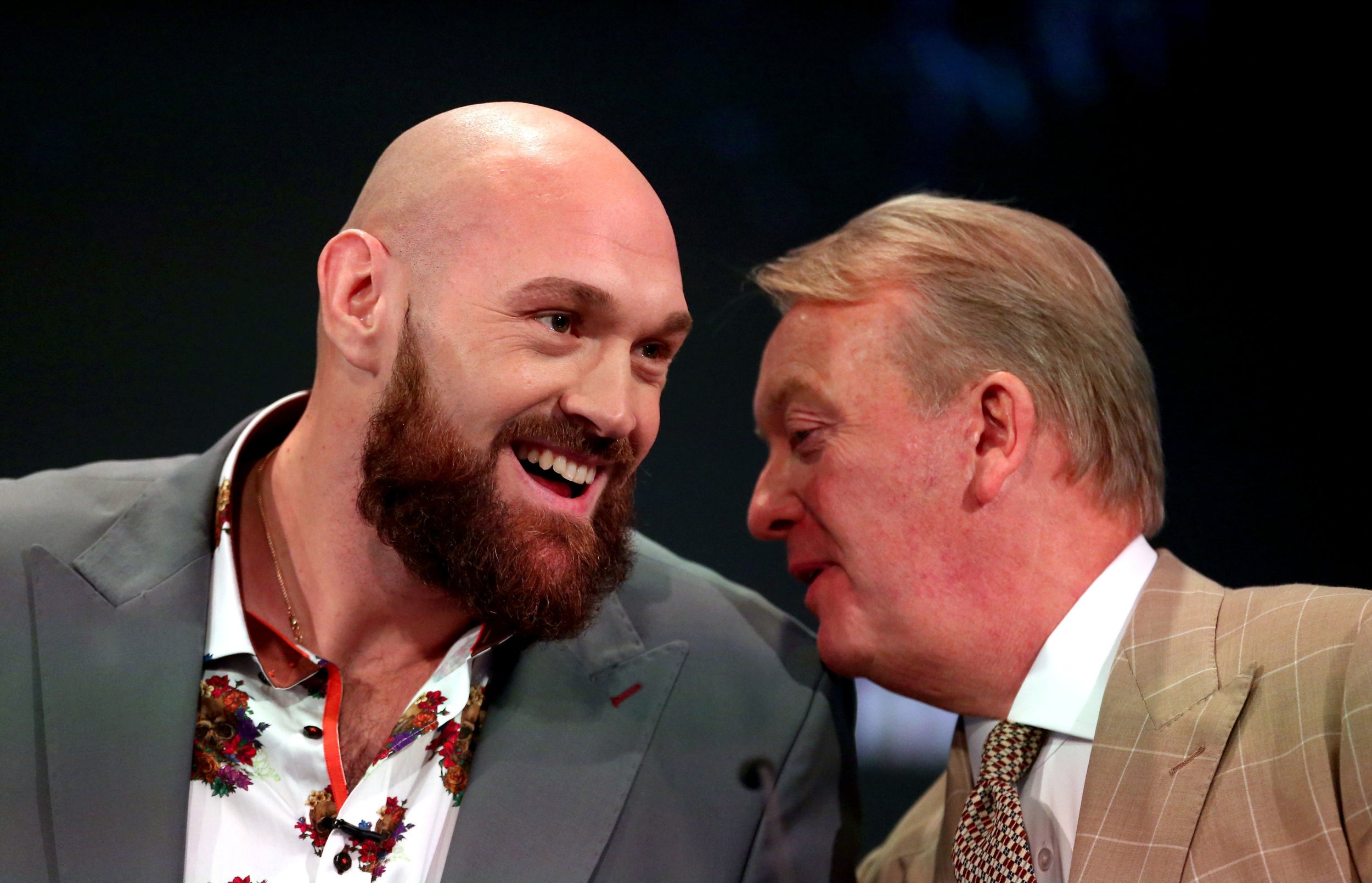 4/8

Fury vs Wilder press conference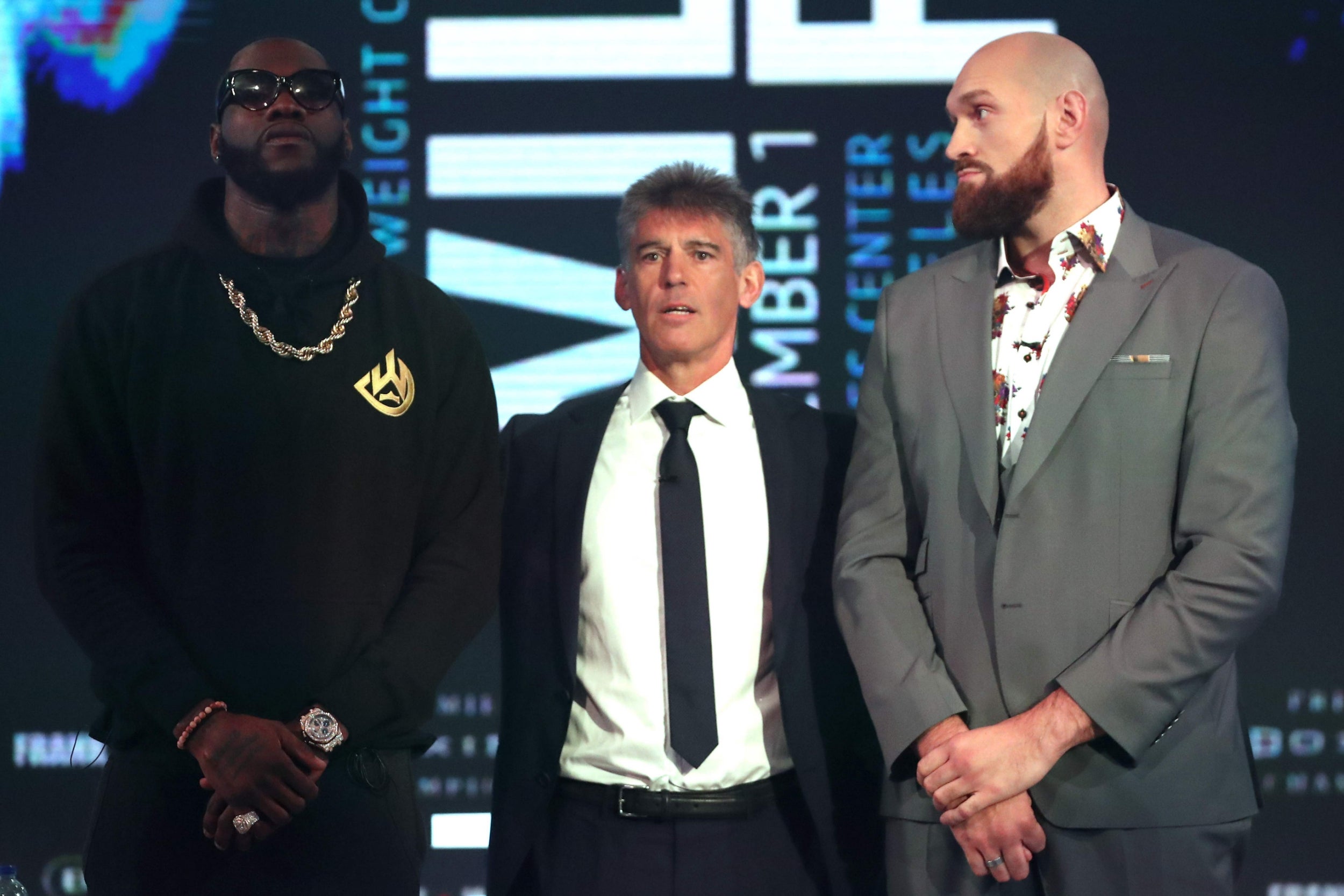 5/8

Fury vs Wilder press conference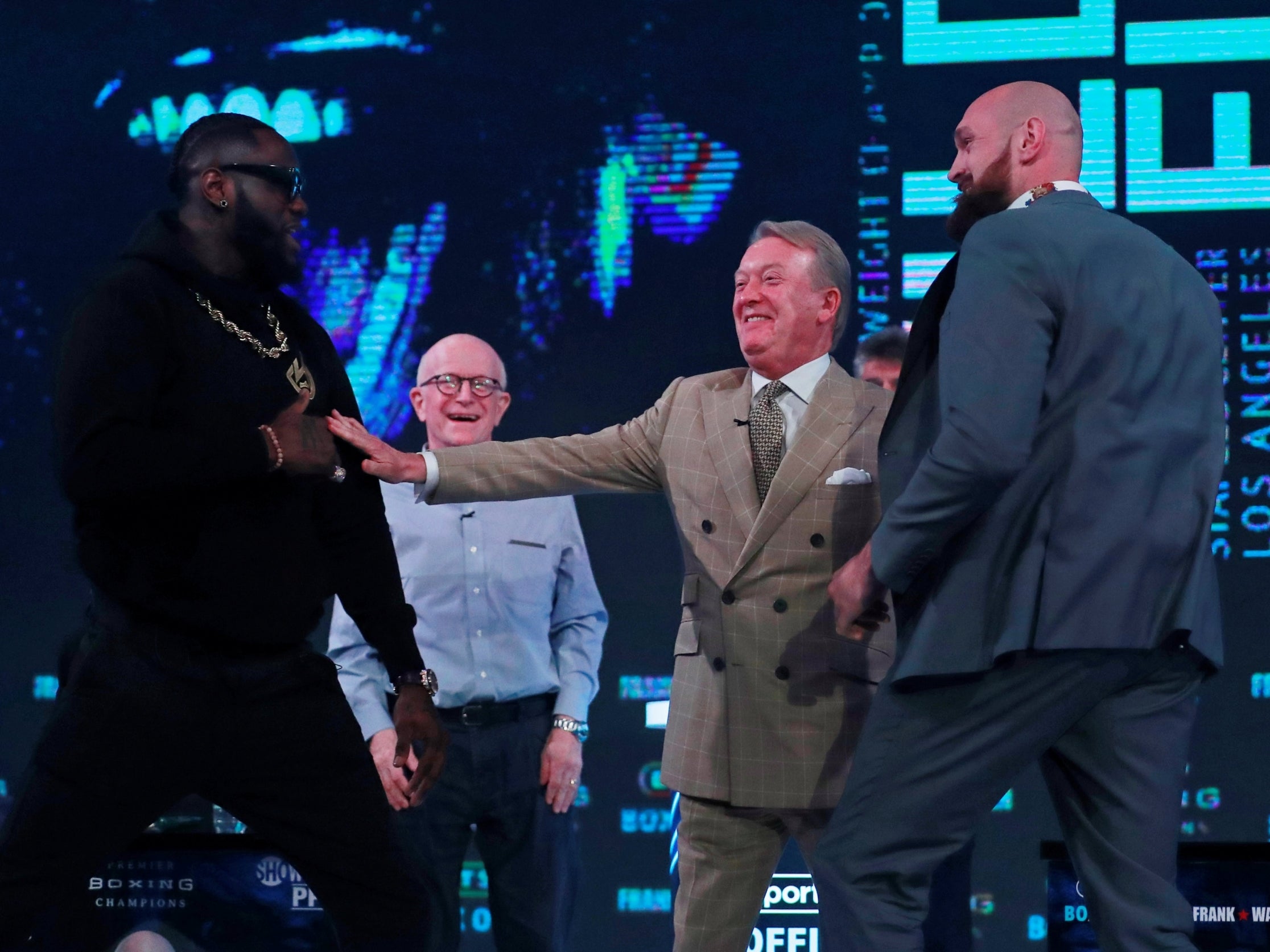 6/8

Fury vs Wilder press conference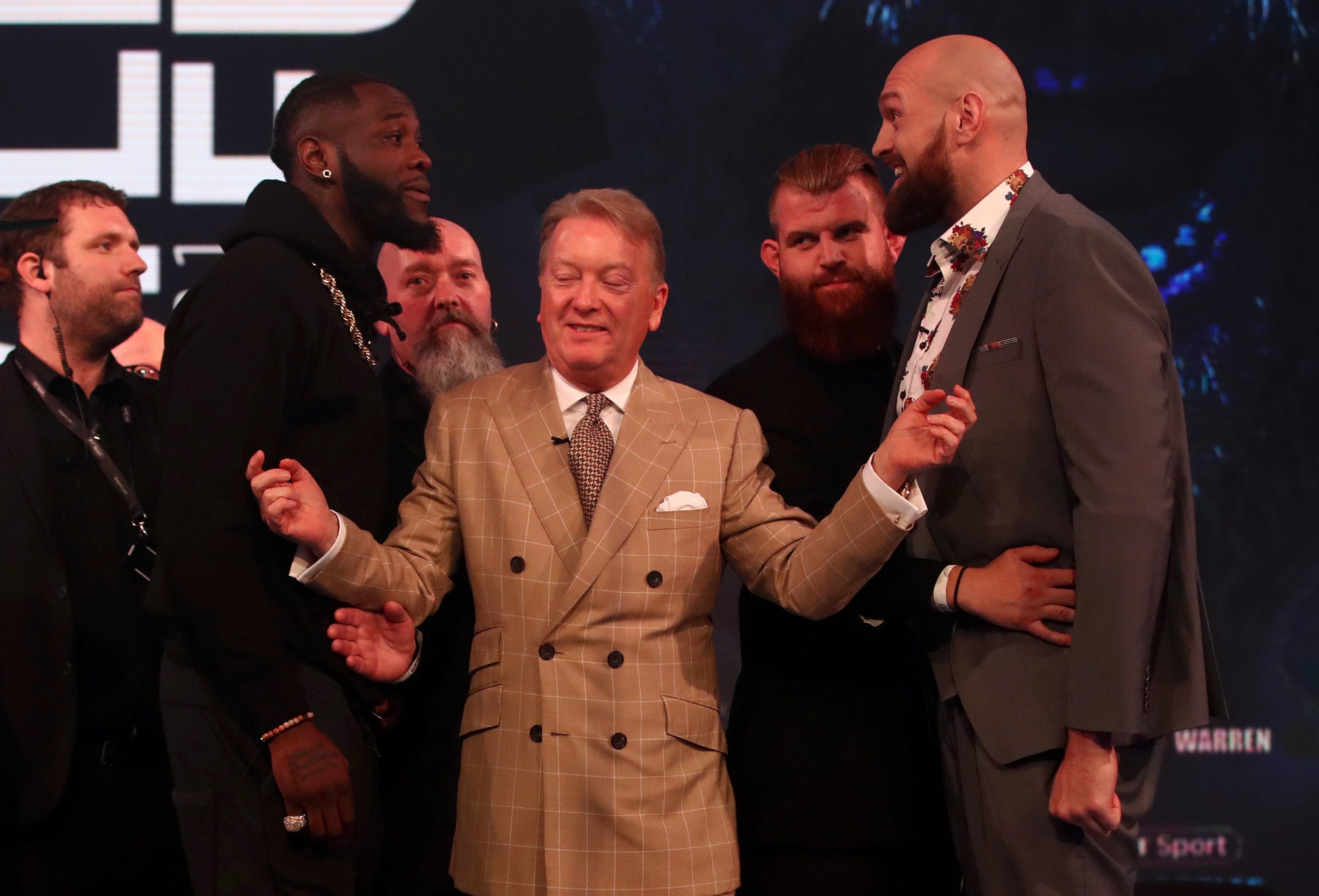 7/8

Fury vs Wilder press conference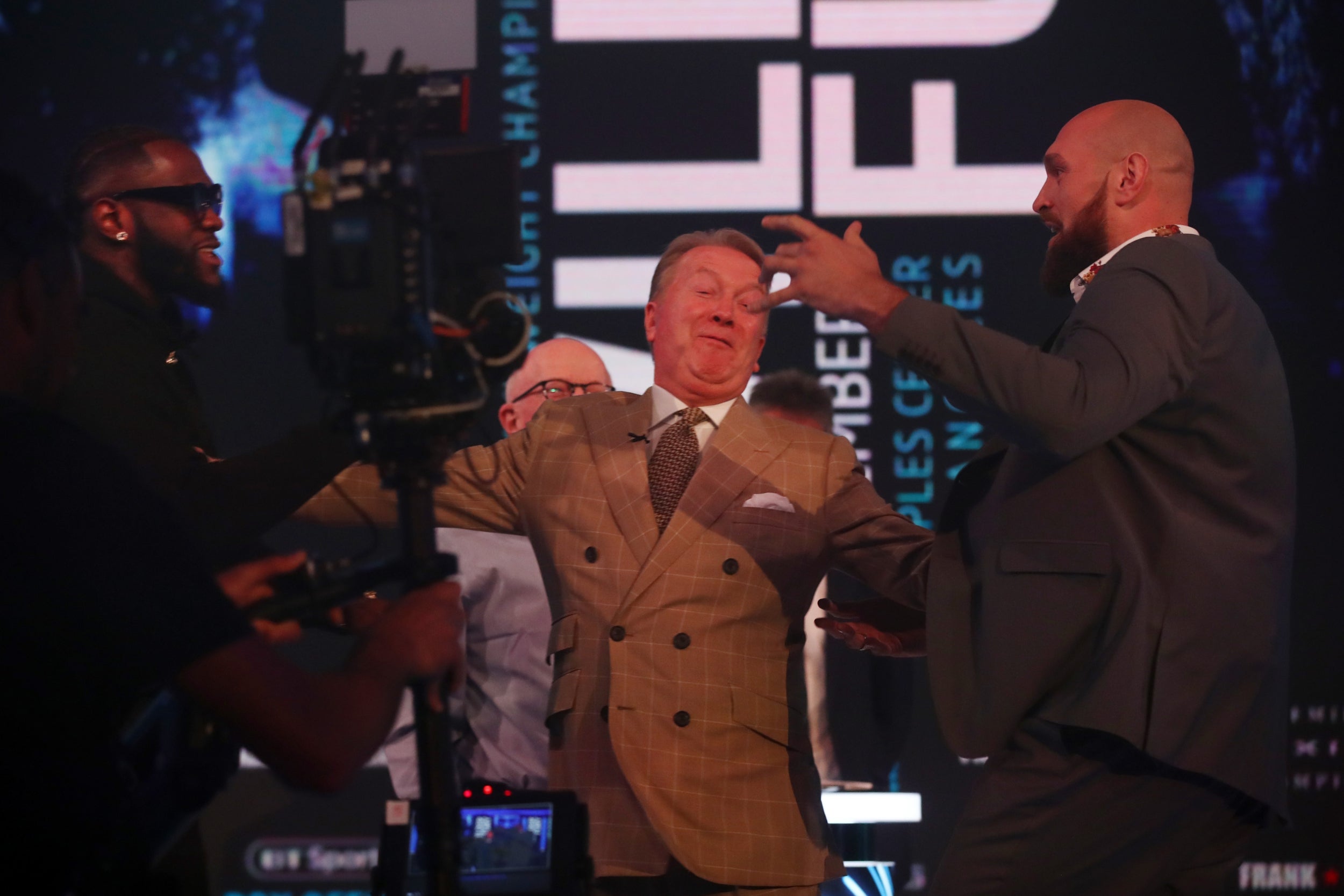 8/8

Fury vs Wilder press conference

Many people have bravely shared their battles over the years, with an ever-increasing frequency of dialogue in modern times. Lives are saved every day through communication and understanding, while even a brief betterment of the mind can be a welcome respite following awareness of any kind. Of course, there is still plenty of work to be done with more acceptance and sensitivity required, but a true breakthrough in the national psyche is well underway.

Of all the spokespeople for mental health issues, Tyson Fury might be the most unique. For some, he still represents a terrible example for people to follow. His confidence can verge on delusion, his thoughts and theories can veer from farcical to genuinely unsettling and his stories can change meaning in the beat of a sentence.

Those people aren't wrong. Yet millions of people around the world are rooting for him to win this weekend, even those who once thought of him an ignorant brute. From the moment he was born, premature and minuscule with the name of a fighter but the body of a foetus, Fury has been battling with himself and the entire world ever since.

The baby grew into a giant, blessed with height, reach and size, and yet also insane speed and movement for a skeleton so vast. Born into fighting stock, the self-proclaimed Gypsy King unshackled the Hollywood reputation of his people and showed the world that travelling isn't just for people who want to chill out in the sun before they go to university.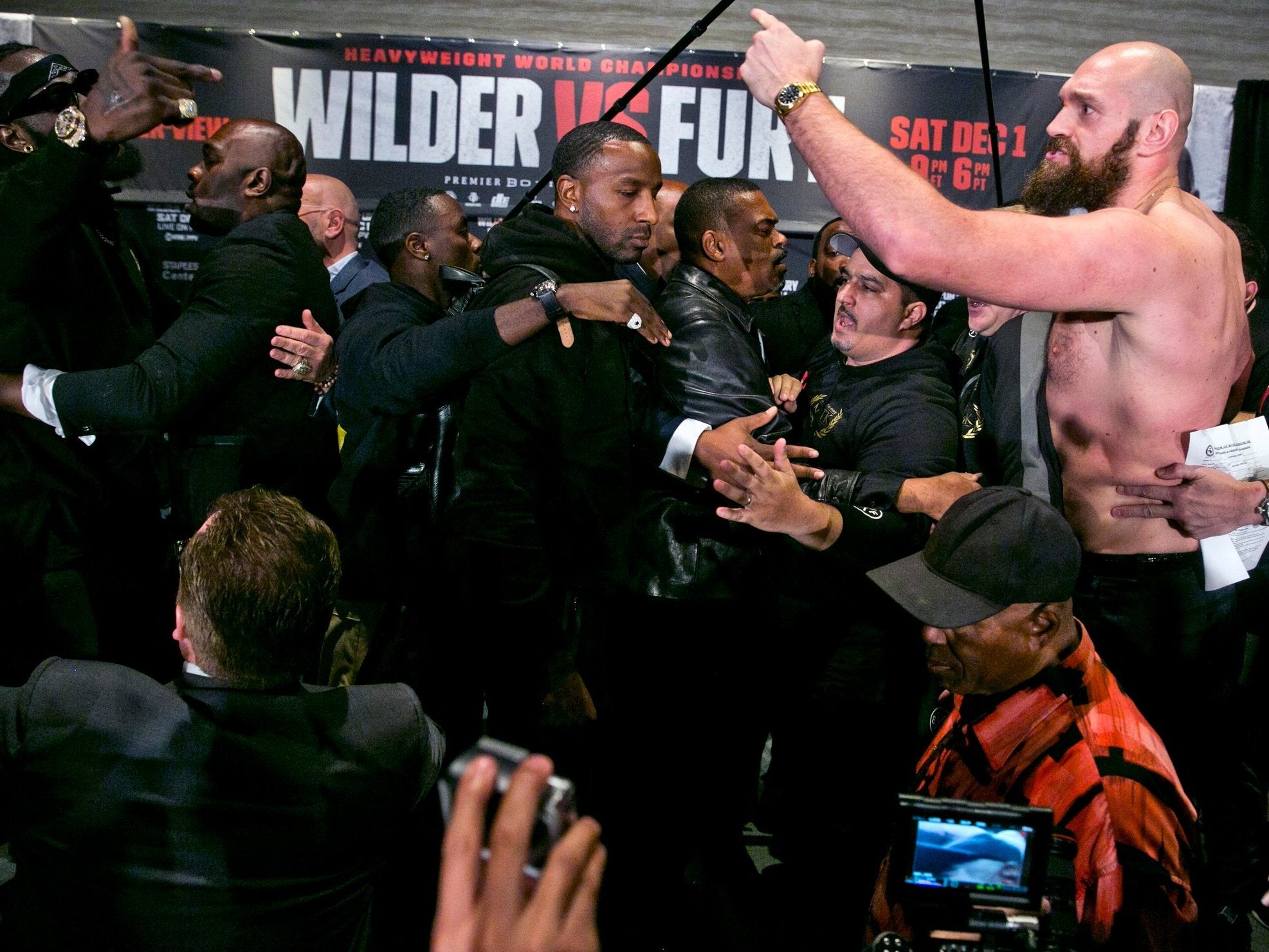 Through amateur success and a sensational professional career, Fury stayed true to himself – or at least a version as wisecracks, cockiness and bizarre behaviour became excused. Non-believers thought the giant was a novelty act whose substance had the same rigidness as a Christmas cracker toy. Time and time again however, the bluster was authenticated by truth, the results improved and the undefeated streak grew ever longer.
And then in November 2015, the boy who wasn't expected to live became the heavyweight champion of the world after beating the man nobody thought could be beaten, especially by a travelling man who wore the hearts of his people on his extra-large sleeves. Fury's performance against Wladimir Klitschko continues to be treated with disdain by a legion of alleged boxing fans who wouldn't know a feint from a pirouette. In Dusseldorf, Tyson Fury created art that would make Francis Bacon weep with jealousy.
Few people can contemplate having their own town at their feet, let alone the entire world. Following that iconic victory, Fury had the right to be whatever he wanted to be. Unfortunately that turned out to be a 28-stone boozed up drug addict, whose physical weaknesses were compounded and thudded by the destruction going on inside his head.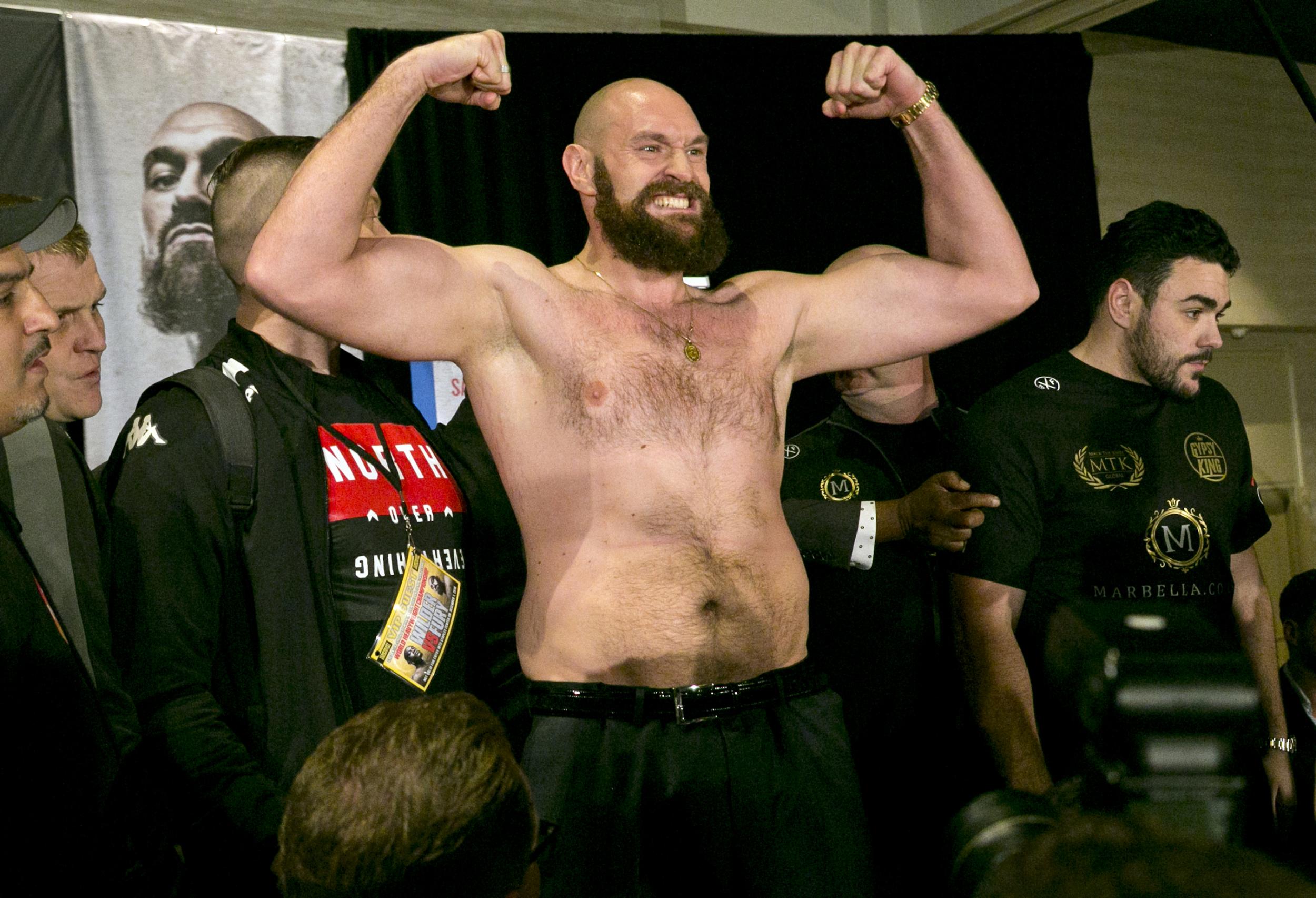 Fury's crazy years have been well documented in the build-up to this fight. The burgers, the beer, the coke, suicidal thoughts and a feeling of worthlessness. But what hasn't been celebrated enough is the bravery of attempting change in the first place. It's wonderful that Fury has lost the weight, kicked the cravings and returned to physical glory, but the sheer effort of beginning that transformation is what needs to be praised the most.
Even in the midst of despair there is sometimes a knowledge that change can be made. Frustratingly though, that thought is mirrored with all the villainy of a thirst-quenching mirage. The reaching arm of progress is taken away by the thud of the depression. Everybody begins their recovery process in different ways. Sometimes it's making your bed in the morning or getting in the shower. For Fury, with the world watching the bloated collapse of a once great boxer, it was the gym that saved him.
The workouts became more intense, the weight dropped, and the comeback fights took place. Two genuine no-hopers were dismantled with zero difficulty, before the dangerous vision of Deontay Wilder loomed.
After winning bronze at the 2008 Olympic Games, Wilder turned professional a month before Fury, and their careers blossomed on different sides of the Atlantic. Like Fury, Wilder has felt objectified and disrespected due to his background. Despite being WBC heavyweight champion, Wilder is unknown to the mainstream in America despite his entertaining fights and charismatic persona.
Both men are undefeated, with Wilder defeating all 40 of his opponents inside the ring. Thirty-nine fights finished early. Bermane Stiverne was the lone fighter to evade Wilder's concussive fight-ending power in 2015, before being brutally stopped inside a round last November in their rematch.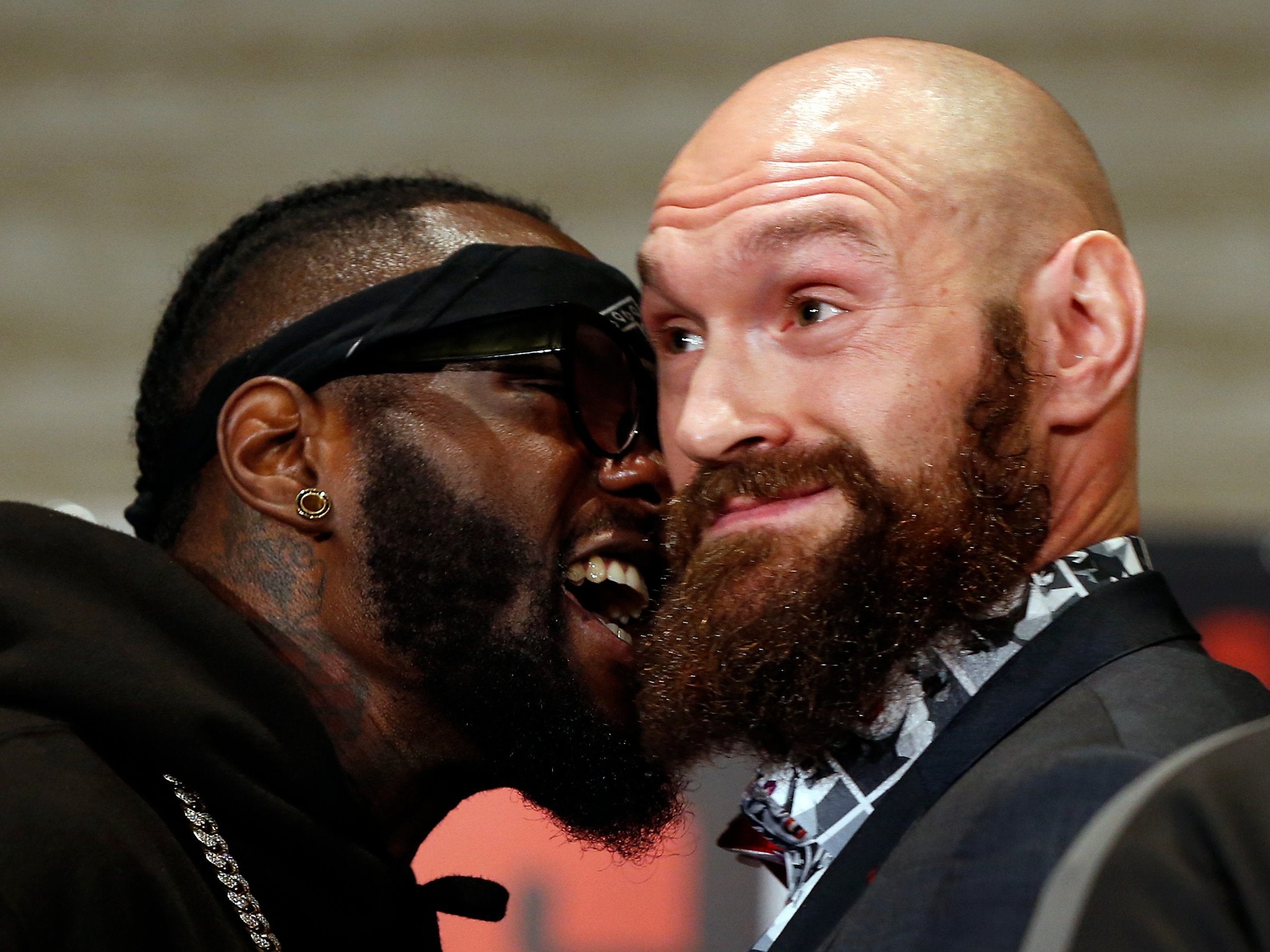 Fury too has never tasted defeat, and he destroys opponents in a different way. Wilder's game is all power, with explosive force in either hand able to end a fight at any time. His rivals are often terrified before a punch is thrown, while Fury instils fear through exceptional boxing skills and an ability to fight box both orthodox and southpaw.
In truth, examining this fight from a boxing perspective is utterly pointless at this stage. With just two fights in three years against glorified personal trainers, nobody in the world knows if Tyson Fury is in the right condition to win this fight. At this stage, it's unlikely if even Fury knows despite an intense training camp and a corner that will consist of Ben Davison, Freddie Roach and Ricky Hatton. The sparring will have helped, but will ten weeks eviscerate the years of abuse his body and mind toiled through?
This isn't a fight to predict or worry about though. It's one to savour. This is the return of the Gypsy King, the icon who sang Aerosmith in the ring after dethroning Klitschko. The beast who got up off the canvas at Madison Square Garden after being knocked down by Steve Cunningham. The boy who became the best.
Can he again? In many ways, winning isn't always about winning, it's about making the right decision. Whether he's knocked out in a round or his hand is raised in victory, Tyson Fury has already won just by showing up. Boxing isn't for everyone, it's a sport that has taken lives and broken many a dream, but this is different. This is redemption.
When Tyson Fury walks down the ring at the Staples Centre on Saturday night he's not boxing for jewels or adulation. He's boxing for the girl who went to her therapy session when she really didn't want to. For the guy who managed to get out of bed this morning. For all the people who struggle with unseen horror and pretend that they're okay. He's fighting for you.
Follow the Independent Sport on Instagram here, for all of the best images, videos and stories from around the sporting world.
Source: Read Full Article