Even after night fell in Galle, the circular saws continued to screech and the hammers continued to pound as poles and panels became semi-permanent structures at the city's famous old cricket ground.
As local labourers worked against the clock to prepare this quaintly picturesque sporting arena for the legions of home fans and several thousand travelling England supporters to arrive on Tuesday morning, it all had the feel of something a bit last minute.
And Trevor Bayliss and Joe Root are harnessing that last-gasp vibe too, waiting until the final possible moment to decide the team that will take on Sri Lanka in the first of these three Test matches.
What we do know is that England do not have a good record in Sri Lanka and are prepared to "be bold" to turn that around, or at least according to Root . Indeed, in the lifetime of James Anderson, the squad's oldest member, England have just one series win in Sri Lanka and a fairly pitiful record elsewhere in the sub-continent to boot.
What we don't know is who exactly will play, but the strategy to reverse that run of defeats in Asia appears to be based on the flexibility of this squad, which is stuffed with all-rounders and purveyors of different types of spin bowling, but also a realisation that they will need to take every Test track on this island on its own merits.
"We've probably agreed we'll play the conditions here which means we'll have different teams for different conditions between Galle and Kandy," said coach Trevor Bayliss.
From the seaside charm of Galle to Kandy's temples and rainforest, this series will come to its conclusion in bustling Colombo. Three very different cities, and the cricketing experience is also expected to vary too, though England are keen to put forward that they appreciate those nuances better than ever.
One such example is that Bayliss is understood to feel it necessary to pick a specialist wicketkeeper in Galle due to the volume of spin bowling expected, and that would mean a debut for Ben Foakes. England are likely to field three spinners for the opener on Sri Lanka's southern tip and Jos Buttler's glovework against potentially hundreds of overs of the turning ball is not, it would seem, considered to be at its best in these conditions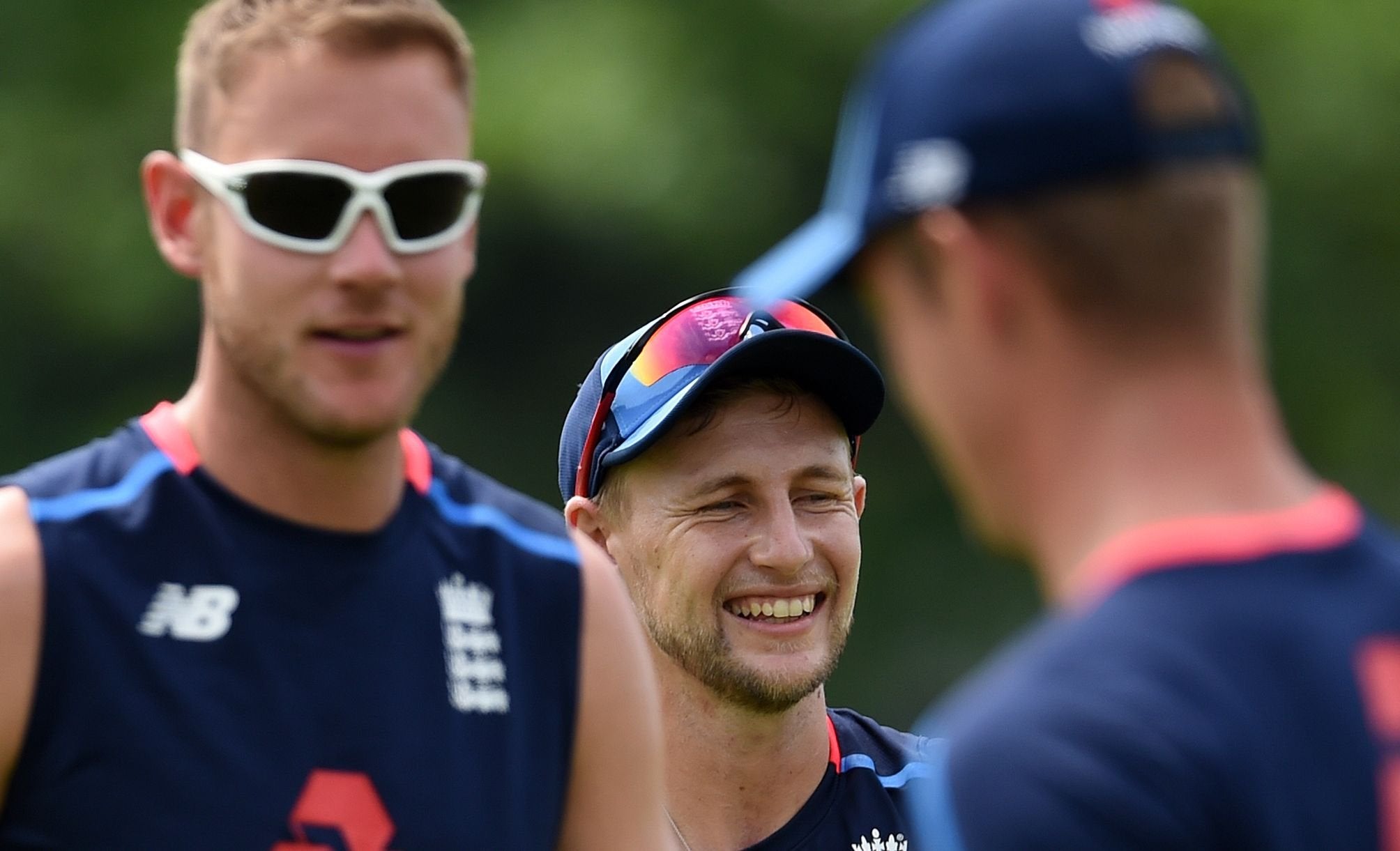 For the first Test, all of the decisions Bayliss and Root will make begin with who bats at three, where Moeen Ali could play if there is enough spin bowling to give him respite down the order. Stuart Broad's 433 Test wickets may well be left out in favour of Jack Leach's spin, then, with the workload on the Somerset man likely to be quite high.
By the time England roll into Kandy for the second Test, though, Broad is likely to be back in the picture.
England appear very happy in the squad that they have picked and in the sheer amount of options they have given themselves as they bid to try different things and get a series results that so many of their touring teams in past years haven't been able to.
They could legitimately field seven bowlers or they could, more fancifully, opt for five wicket-keepers. Bayliss will likely choose neither, though the extra wicket-keeping talent in the team could become useful in short fielding positions as the ball turns, something Joe Root ruminated on as he compared speed and feistiness of his team in an English summer to how it might look on a spinning pitch mere months later.
"It just proves how brilliant Test cricket is that you can come to two very different parts of the world and play two contrasting styles of cricket which are both very entertaining and great fun to be involved in and offer completely different challenges.
"Of course it is not going to be about managing a short leg and a leg slip looking at two bouncers an over but it will be about managing a short leg and a leg slip and maybe a silly point as well."
One of those likely to be under the helmet is Rory Burns, a nailed-on debutant at the the top of the order and one whose unorthodox batting technique will be tested to its fullest. Burns has the consistency and numbers dating back several seasons at county level but batting at The Oval will feel very different to whatever these pitches have in store in Sri Lanka.
Keaton Jennings will, it seems, get another chance atop the order with Burns but three remains a mystery, even if Ali is favourite. Joe Root will skipper the side and Ben Stokes is certain to be included alongside Buttler, with Foakes seeming very likely to slot in below him. Sam Curran's batting may get him the nod ahead of Broad as England's second frontline paceman with James Anderson, and Leach and Adil Rashid look set to lead the spin attack in a team that bats deep and would boast six strong bowling options.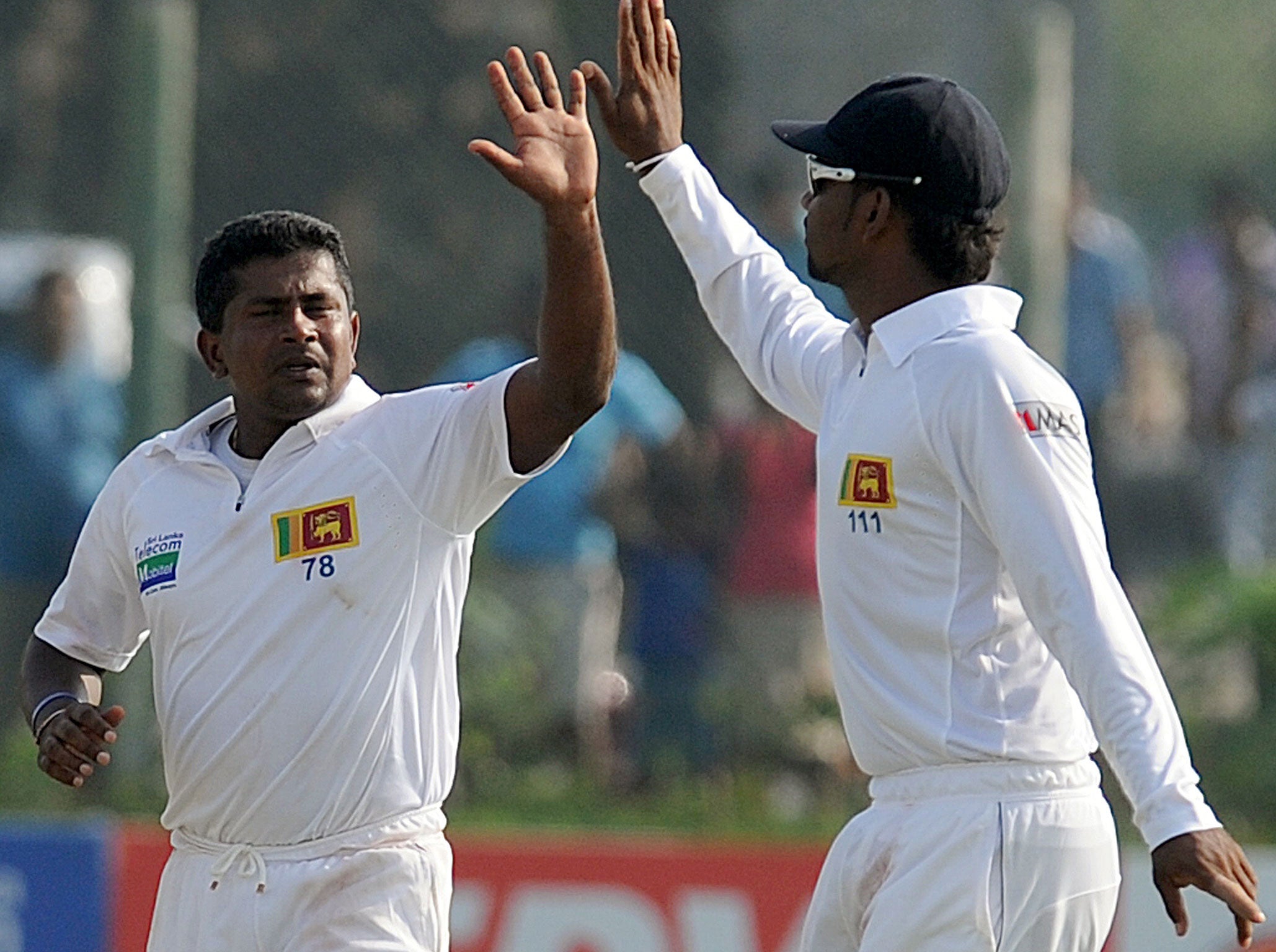 Sri Lanka are also expected to play three spinners, with Akila Dhananjaya and Dilruwan Perera tipped to join Rangana Herath on his swansong. The legendary spin bowler will play his final Test on the same ground where he played his first nearly 20 years ago, and in an unusual move has been given permission to retire after the first Test of the series.
Should the Galle Test be washed out – as is entirely feasible – then who knows what would then happen but Herath is the last international cricketer still active from the 1990s and will be missed by these fans who have struggled to take to the new generation now that the likes of Mahela Jayawardene, Kumar Sangakkara and Muttiah Muralitharan have retired.
Herath, of course, spent much of his career toiling in the shadow of Muralitharan but his numbers are only second to him as one of the finest spinners to play the game. The greatest behind the greatest, a slightly pudgy left-arm spinner but probably the best left-arm spinner there has ever been. What isn't up for debate is that he has more wickets than any left-arm bowler in history, having surpassed Wasim Akram earlier this year.
With that record in his pocket, Herath has seen fit to retire and the hope is that Galle's spinning track can provide the perfect canvas for his final masterpiece. The weather forecast predicts that his final days as a cricketer may be a damp squib, and while England toil and wrestle with their selection dilemmas, the circular saws continue to grind and the scaffolding continues to rise.
It is all a bit last minute, as well as being the final hours for a 40-year-old spinner who will bow out as one of the greatest of his craft.
Follow the Independent Sport on Instagram here, for all of the best images, videos and stories from around the sporting world.
Source: Read Full Article