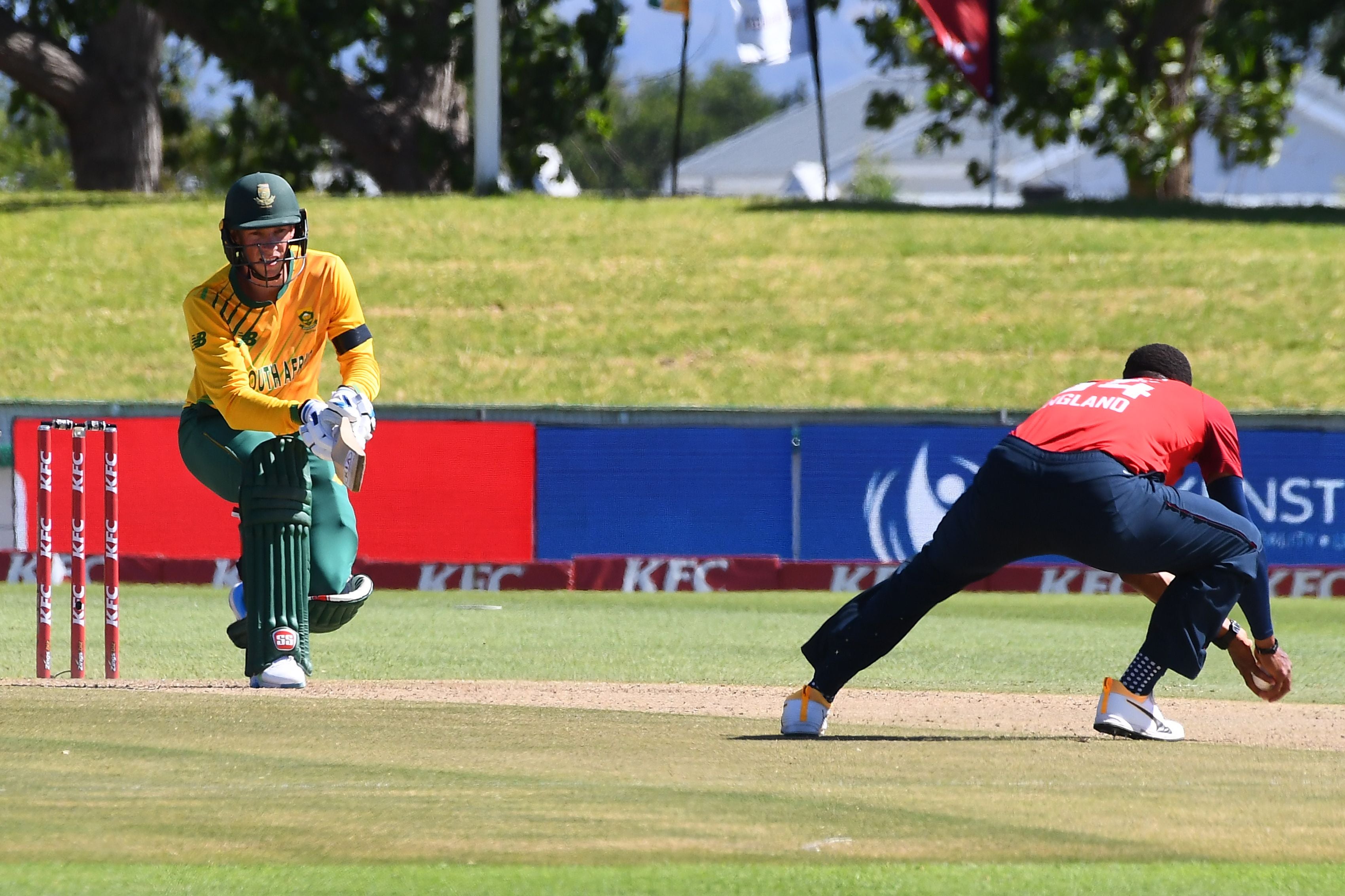 His career has been peculiar. A Test debut in 2014 came with the fanfare of pace to complement his skill, but he was discarded after just eight caps. Soon he was pigeon-holed as a white-ball player, and soon even that hole got smaller. He was out of England's thinking for the 2019 50-over World Cup as early as September 2016, which was his last ODI cap before a recall against South Africa in February of this year.
There's a strong suggestion Jordan's congeniality has counted against him in these situations. He gives his all, trains hard, does what he needs to do to prepare himself in his own time and – importantly for selectors and captains – does not kick up a fuss. It is why, for example, one Indian Premier League coach refers to him as "the ultimate non-luxury luxury player": high-effort and low maintenance, whether he's playing or not. It's also why England had no qualms dropping him with a respectable Test record of 21 wickets at a promising average of 35. Some around the set-up, including Stuart Broad, are still slightly bemused by that decision.
None of that has dimmed Jordan's sunny disposition, merely broadened his emotional range. He remains a wise head at Sussex, a confidant of skipper Ben Brown and others starting out on their own journeys. Those at the club say the only tell that he is someone of international repute is the flashy Range Rover.
The empathy extends beyond the well-known tidbits of how he helped Archer settle. Just a few weeks ago he was in Dubai with his Sussex team-mate Tymal Mills, helping the left-arm quick map out a route back into the top tiers of T20 cricket, drawing on his own experiences of having to come back from stress fractures of the back.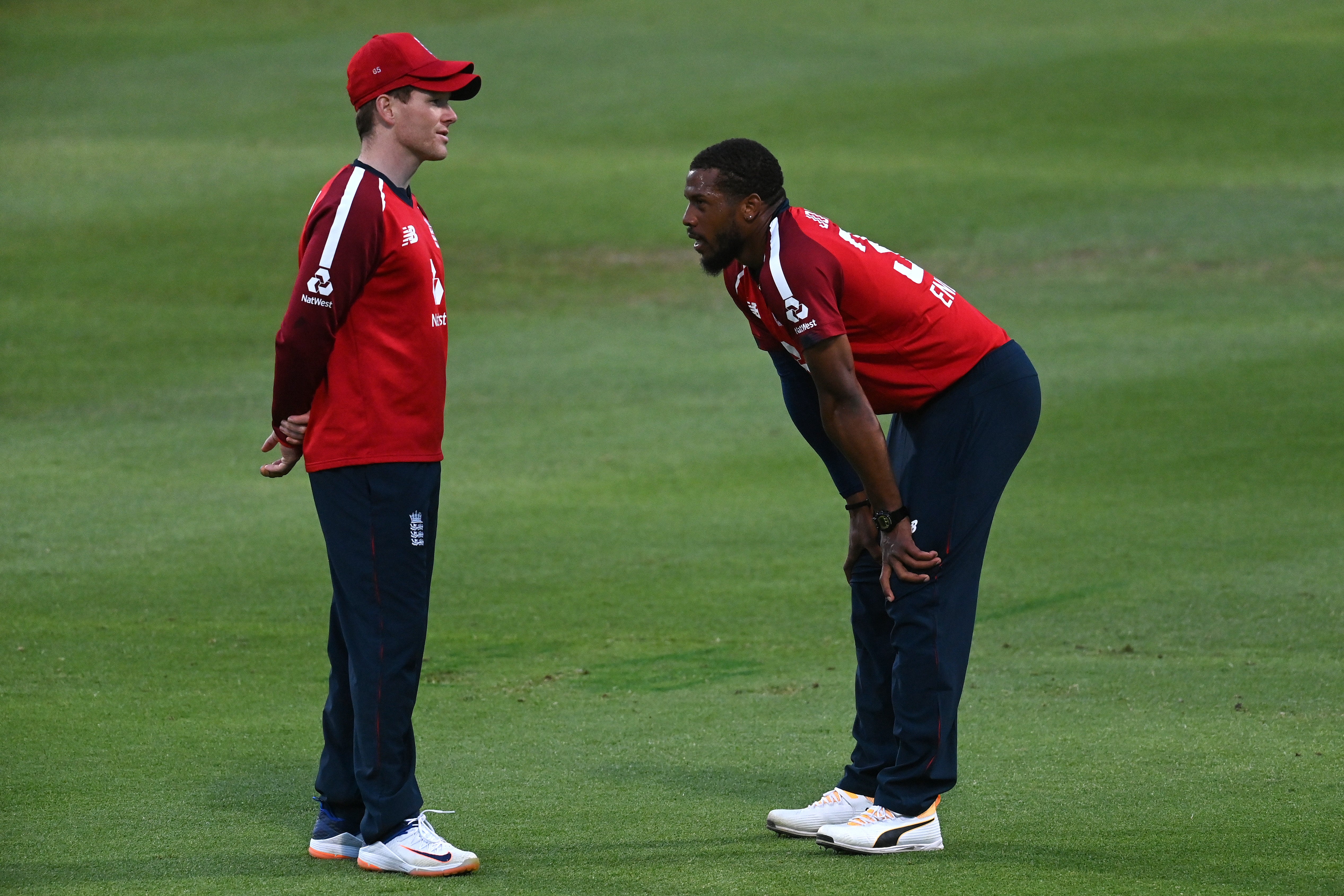 Finally, though, it seems the best of Jordan's traits have finally aligned with England's ahead of next year's T20 World Cup. In playing all three games of the South Africa series, he goes into the next 10 months knowing a spot in the 15 for India is in his hands. And it's not through taking the most wickets. Because Jordan is as much there on his willing as his ability.  
He is tagged as a death bowler by many, even though he's no market leader. In all T20 matches – international, domestically for Sussex and across franchise cricket – CricViz data shows he has gone at 9.4 runs per over when bowling in the last five of a match since the 2016 World T20. That has a slight increase to 9.9 when just considering the last 12 months.
Outside of that period of an innings, he's at 7.9 rpo, Nothing special, but it is all off-set by being statistically the best fielder in the world on CricViz's terms. Even data sceptics cannot argue with the latter.
The key here is Eoin Morgan knows exactly what he is getting from Jordan. And in game of wild swings, consistency is key. If he knows someone can promise him at least seven-out-of-ten, he will find the three. It is there in Rashid's frugal spells, Jos Buttler's ability to get England ahead of an asking rate in two balls and now in Dawid Malan's ability to convert watchful starts.
As it happens, it may be Jordan who makes way in the XI come next year's tournament. The off-spin of Ali remains a must ahead of a tournament in India, along with the left-hander's death hitting, and the emergence of Sam Curran as a short-form force may see Jordan lose out despite his best efforts. Again.
His place on top of the pile of English short-form bowlers carries a bit more of a guarantee. Rashid is the closest active player, 15 behind, and there are not enough matches between now and next winter to overtake the 32-year-old.
Regardless, Jordan deserves to be treasured. Not just for reaching new heights, but by doing so by staying level as an example to follow.
Source: Read Full Article