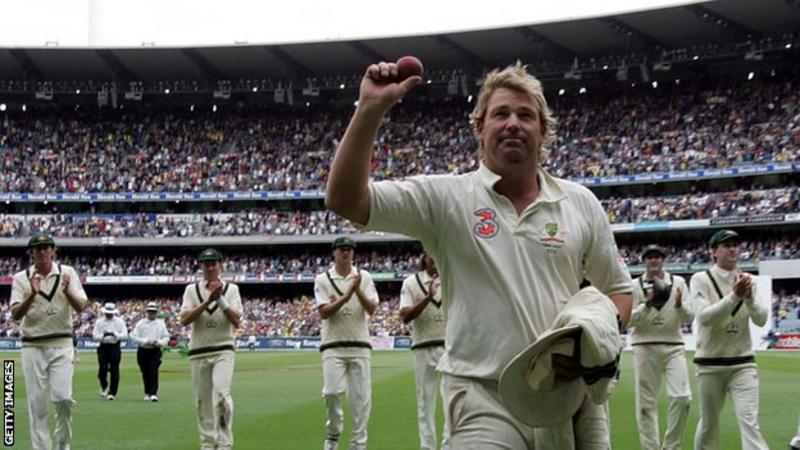 Legendary former Australia leg-spinner Shane Warne has been appointed to the MCC world cricket committee.
The committee is an independent panel of former and current players and umpires that can propose changes to the sport's laws.
Warne replaces former Australia wicketkeeper Rod Marsh, who is stepping down after six years' service.
"It is an honour to have been asked to be a member," said Warne, who took 708 wickets in 145 Tests.
"It is an extremely exciting time for cricket and I hope that I will have plenty to offer in discussion and debate."
The Marylebone Cricket Club (MCC) is the guardian of the laws and spirit of the game. Its world cricket committee – established in 2006 – meets twice a year to discuss issues in the game.
In August, it suggested cricket could introduce a "shot clock" to improve the pace of play and backed the introduction of tougher sanctions for ball-tampering.
"We're delighted to welcome Shane on to the committee," said chairman and former England captain Mike Gatting – who was famously dismissed by Warne's "ball of the century", his first delivery in Ashes cricket in 1993
"Obviously his profile in the world game is as big as they come and, with his extensive experience, I am sure he will offer great insights into many different facets of the game."
MCC World Cricket committee members: Mike Gatting (chairman), John Stephenson (MCC head of cricket), Shakib Al Hasan, Suzie Bates, Ian Bishop, Kumar Dharmasena, Sourav Ganguly, Tim May, Brendon McCullum, Ricky Ponting, Ramiz Raja, Kumar Sangakkara, Vince van der Bijl, Shane Warne.
Media playback is not supported on this device
Source: Read Full Article