Glenn Maxwell's heroics is one of few memorable moments from the 2023 Cricket World Cup so far

Sign up to our free sport newsletter for all the latest news on everything from cycling to boxing
Sign up to our free sport email for all the latest news
Thanks for signing up to the
Sport email
A World Cup should excite and inspire, but the cricket's men's 2023 ODI edition has fallen flat, and long before the knockout stage of the competition.
As a tournament format, the round-robin nature of the 10-team group stage was always going to feel drawn out and clunky, but memorable moments have felt few and far between, and at least three of the semi-finalists were known halfway through the initial phases.
Ultimately, there were not enough close matches. Those ones that you can't take your eyes off and live long in the memory, like England's final win in 2019, where the two teams could only be separated by number of boundaries scored.
In fact, across all 45 group matches, only five were decided by a margin lower than 30 runs or 4 wickets. There were also six wins by eight or more wickets, and four by a margin of more than 200 runs.
As a result, many teams were left with multiple matches to play, but nothing – bar a chance at reaching the Champions Trophy in 2025 – to play for.
Afghanistan surpassed all expectations with four group-stage victories yet along with Pakistan, who were involved in two of the handful of close matches, both were denied the thrills of knockout cricket.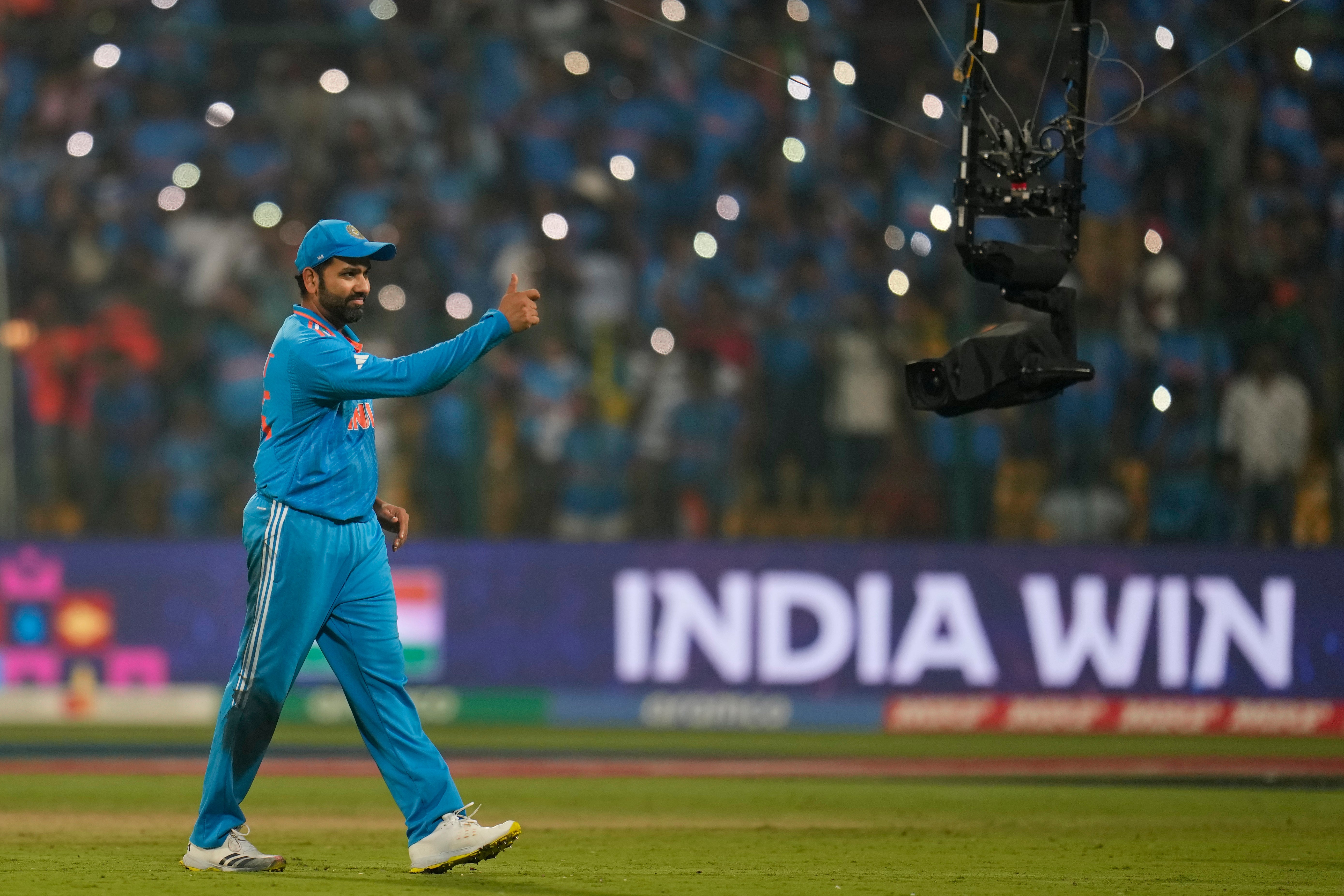 Rohit Sharma has led India to the semi-finals, but they haven't really been tested
Of course, anyone who did catch Glenn Maxwell's individual heroics that rescued Australia from defeat to Afghanistan will remember it for years to come, but the tournament has needed much more of that.
England's failure to perform until they were knocked out did not help matters. Their tournament opener – billed as a repeat of the final four years previously – was as one-sided as any; New Zealand stormed to a nine-wicket victory and the tone was set.
India have been exceptional, to the delight of their fans, and utterly dominated the group stage without being involved in a single tight contest as they recorded nine wins from nine. Their fans who have adorned stadiums with blue shirts and bought up every seat on offer might not complain if they walk to the trophy, but it would not be the best advert for the sport. And while those stadiums have been full for matches involving the host nation, the swathes of empty seats at most other contests tell a different story with regards to wider interest.
The format already feels under threat with the rise of franchise leagues across the world, and the decision to hold a Twenty20 World Cup every other year. The 2023 edition had to be a good advert, but it has fallen short.
But taking the case of England, it is even clearer where ODI cricket stands. The managing director of the men's team, Rob Key tried to shoulder the blame and emphasised his own culpability in prioritising the Test set-up over the white-ball side of the game.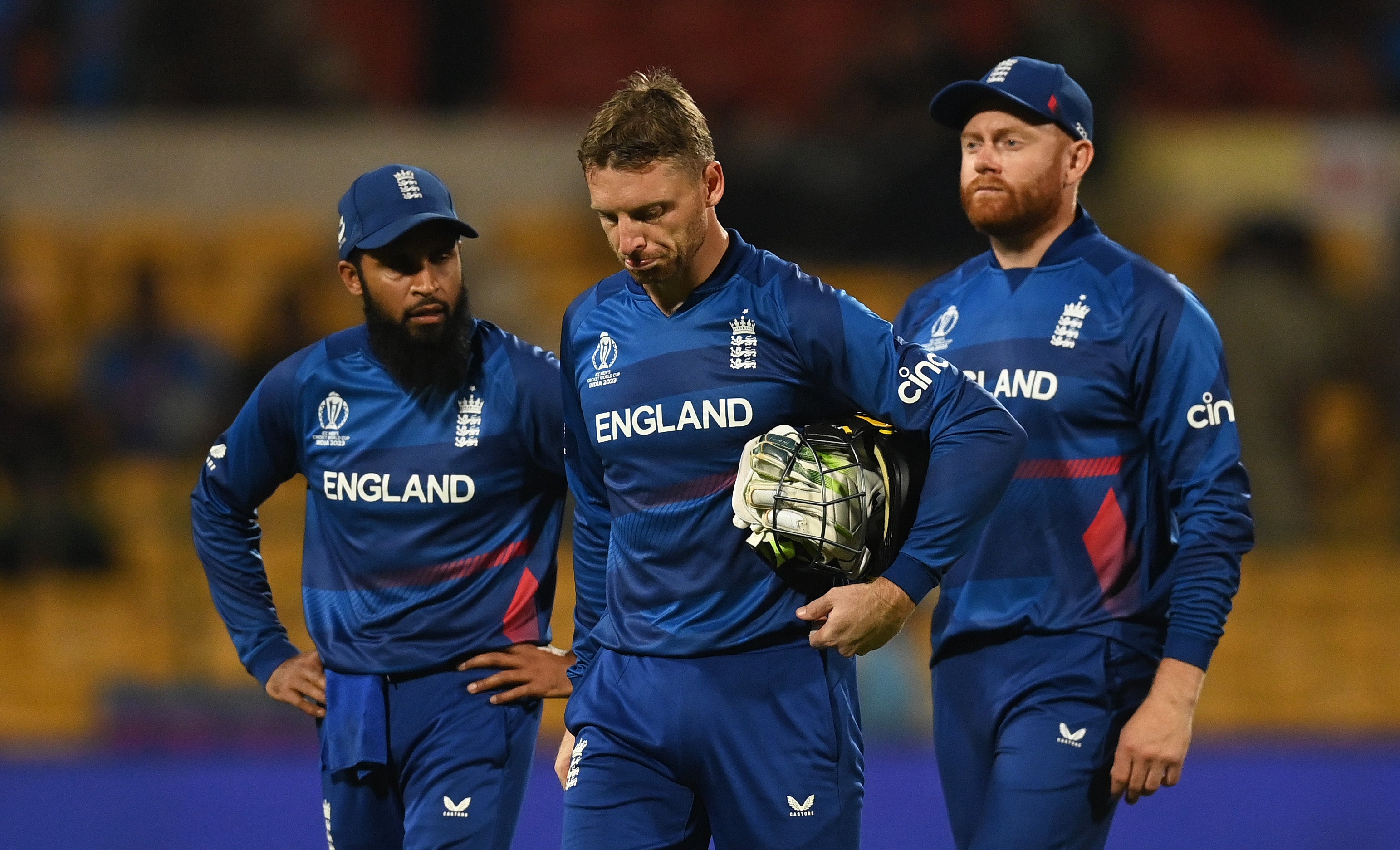 England have been poor at this World Cup
In 2019, England were laser-focused on the World Cup and emerged victorious – they were ahead of the game. But four years later Key's comments are indicative of a shift in priorities that extends beyond just one team, although for the majority it is the shorter T20 format that is taking the focus.
The T20 World Cup format also has a different structure and includes 20 teams. There will be a first round, where the top two teams in the four groups of five will move to a Super Eight phase, and the remaining teams split into two groups of four, then the top two will go into the semi-finals. It might have its own flaws, but more teams and fewer dead rubbers will add to the occasion.
In 2027 there will be 14 teams competing in the ODI World Cup as opposed to the 10 this time, and hopefully that will inject something new into the Cricket World Cup, which currently feels like it is faltering and struggling to find a place in the new cricket world order.
Source: Read Full Article