Baylor beat Gonzaga 86-70 in the 2019 men's basketball national championship game on Monday. 
Baylor won its first national championship under Scott Drew in the process. Virginia is one of 22 schools that have won a national championship in the last 50 years. What about everybody else? Take a look.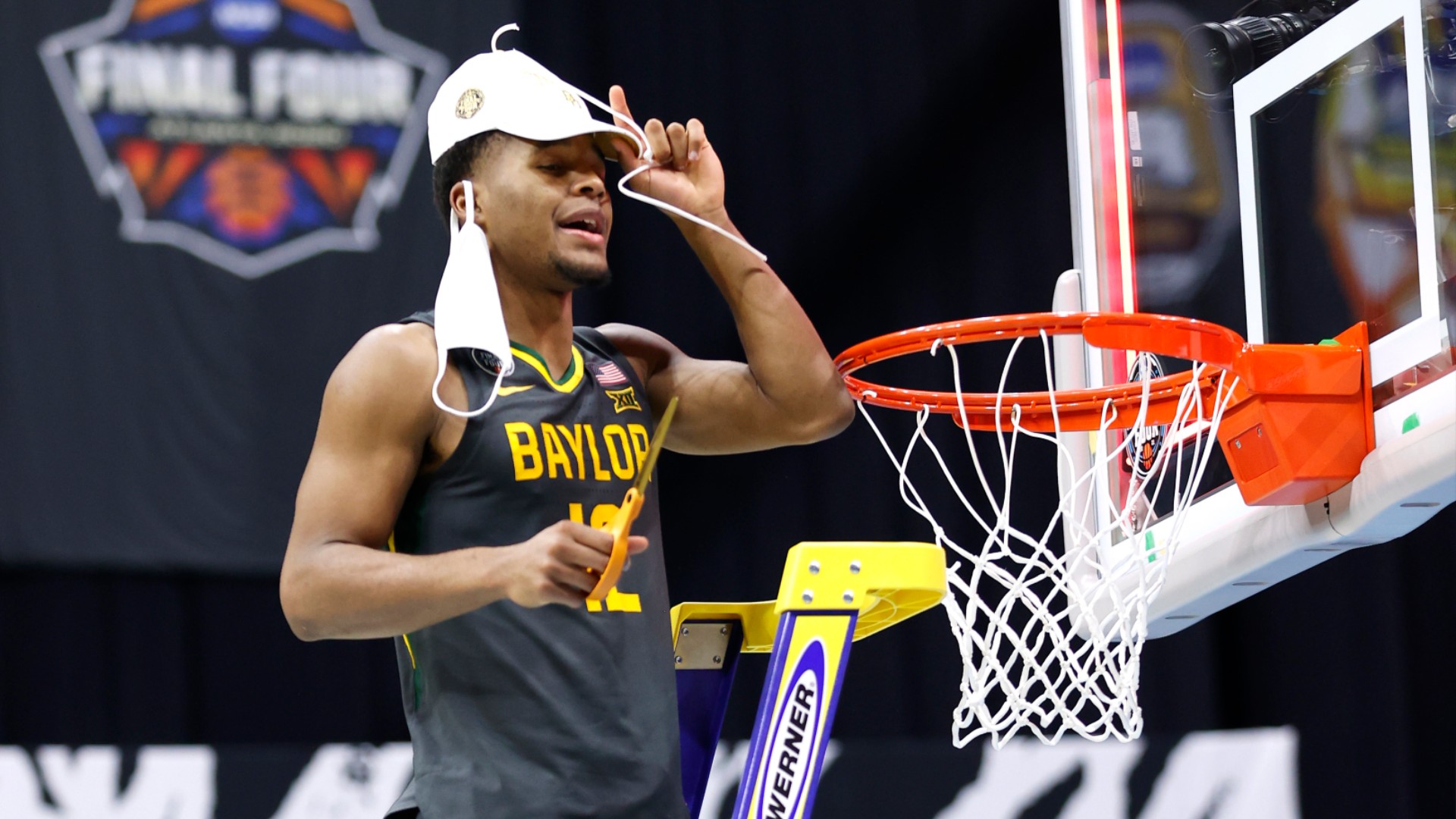 Jerod Butler scored 22 points, and Baylor spoiled Gonzaga's perfect season with an 86-70 victory in the national championship game. The Bears won their first national championship in school history under long-time coach Scott Drew.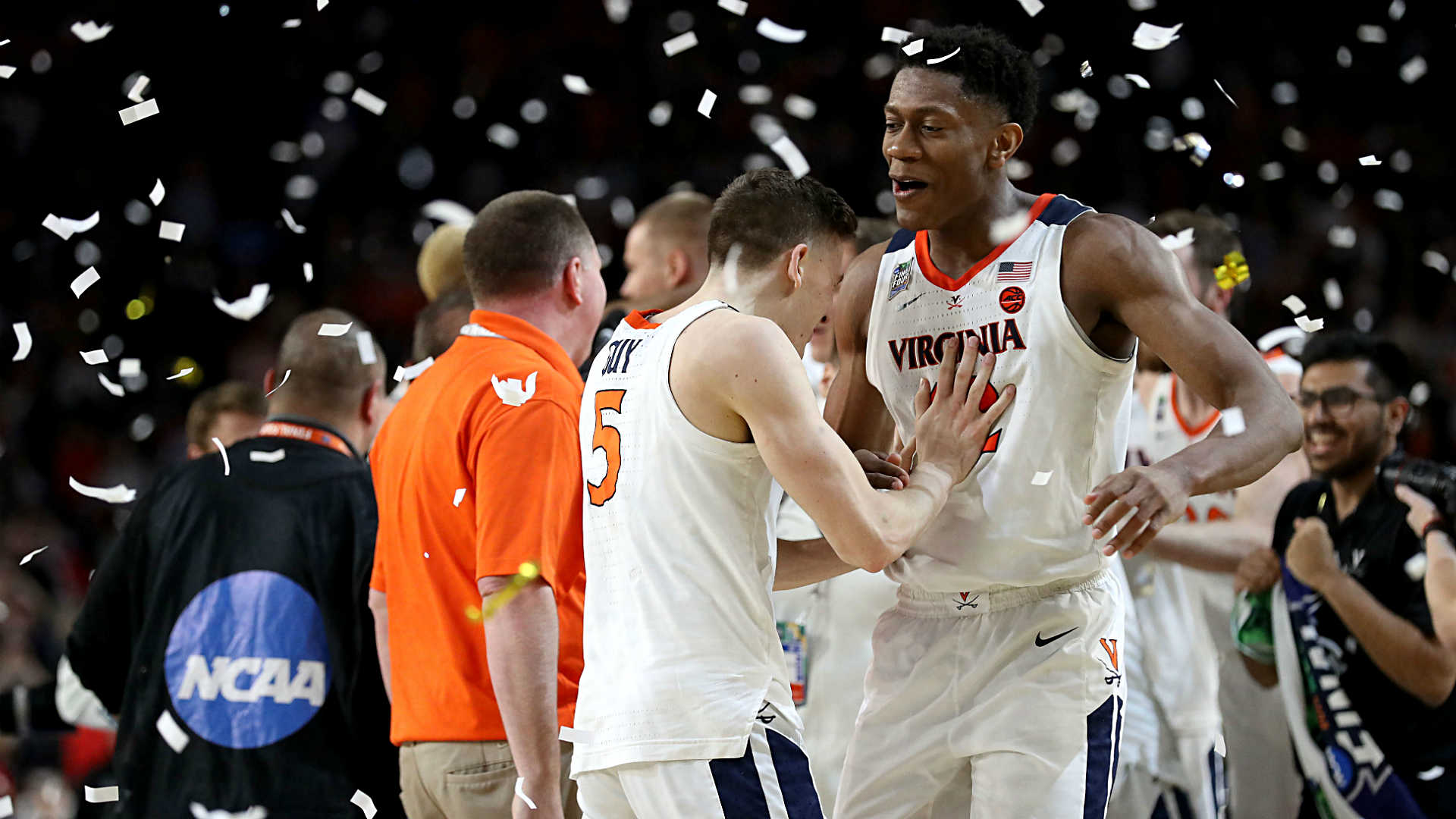 The Cavaliers beat Texas Tech 85-77 to win the school's first men's basketball national championship, and that came one year after Virginia lost to No. 16 UMBC. Tony Bennett finally broke though and led the Cavs through a thrilling run that included overtime wins against Purdue and Texas Tech.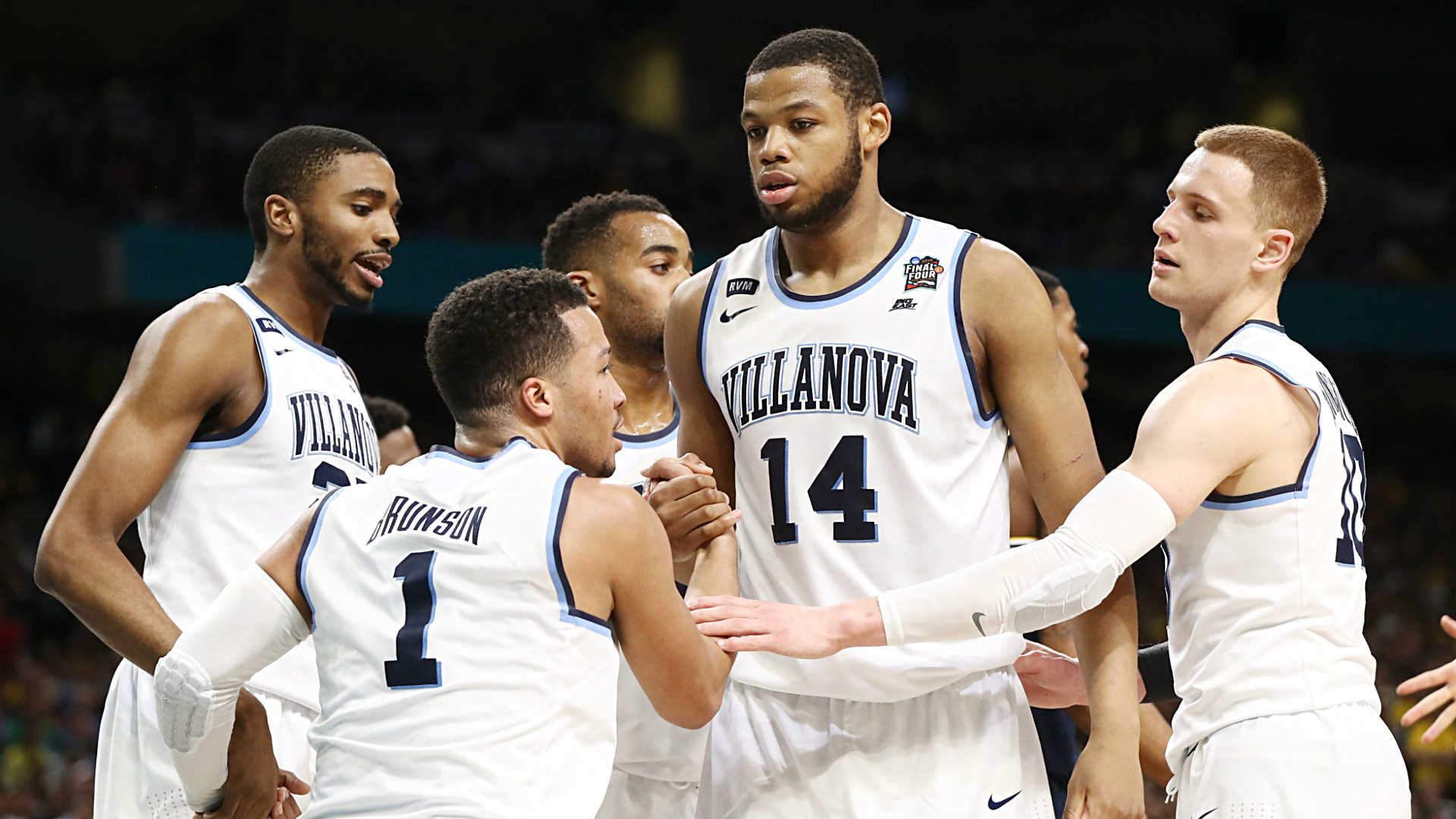 Villanova won its third national title in the expanded bracket era with an 89-72 victory against Michigan.Donte DiVincenzo led the Wildcats with 31 points off the bench.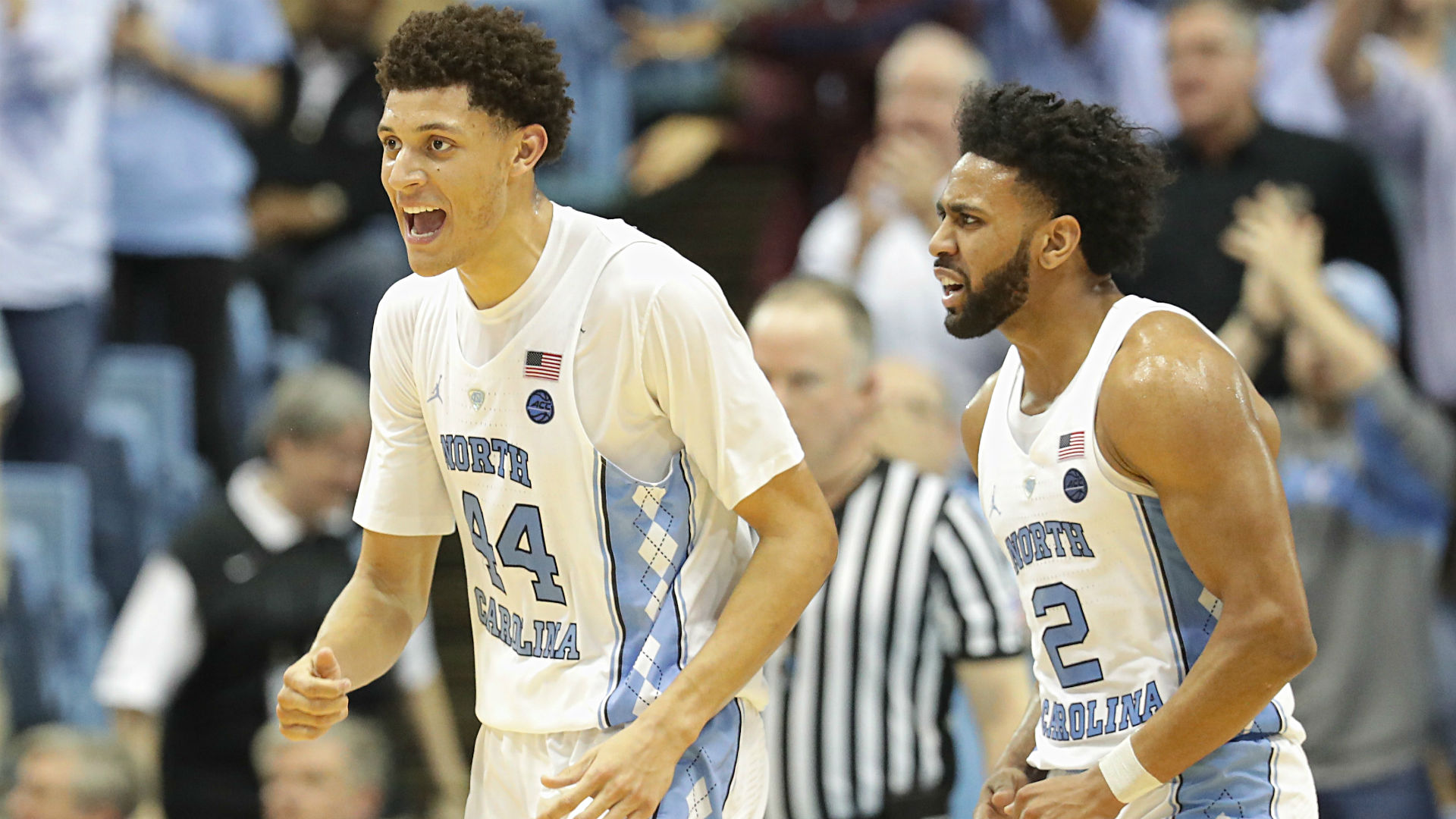 Joel Berry II turned in a gutsy performance while battling an ankle injury to lead the Tar Heels to a 71-65 victory against Gonzaga. North Carolina won its sixth national championship as a program and third under coach Roy Williams.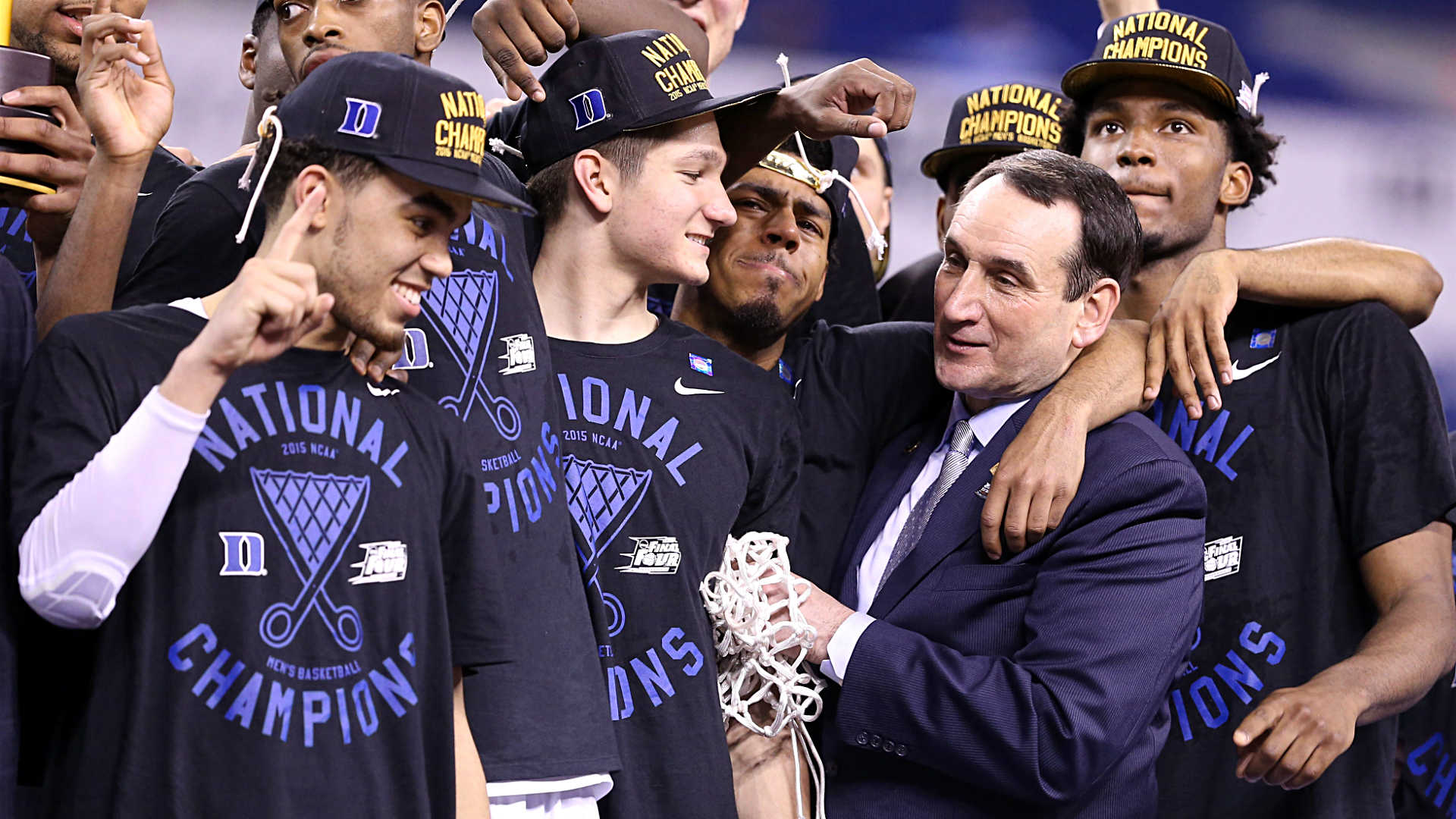 Mike Krzyzewski has won five national championships at Duke, and the last one came in 2014-15. Duke finished 35-4 that season behind Jahlil Okafor, Quinn Cook, Justin Winslow and Tyus Jones. The Blue Devils beat Wisconsin 68-63 in the championship game.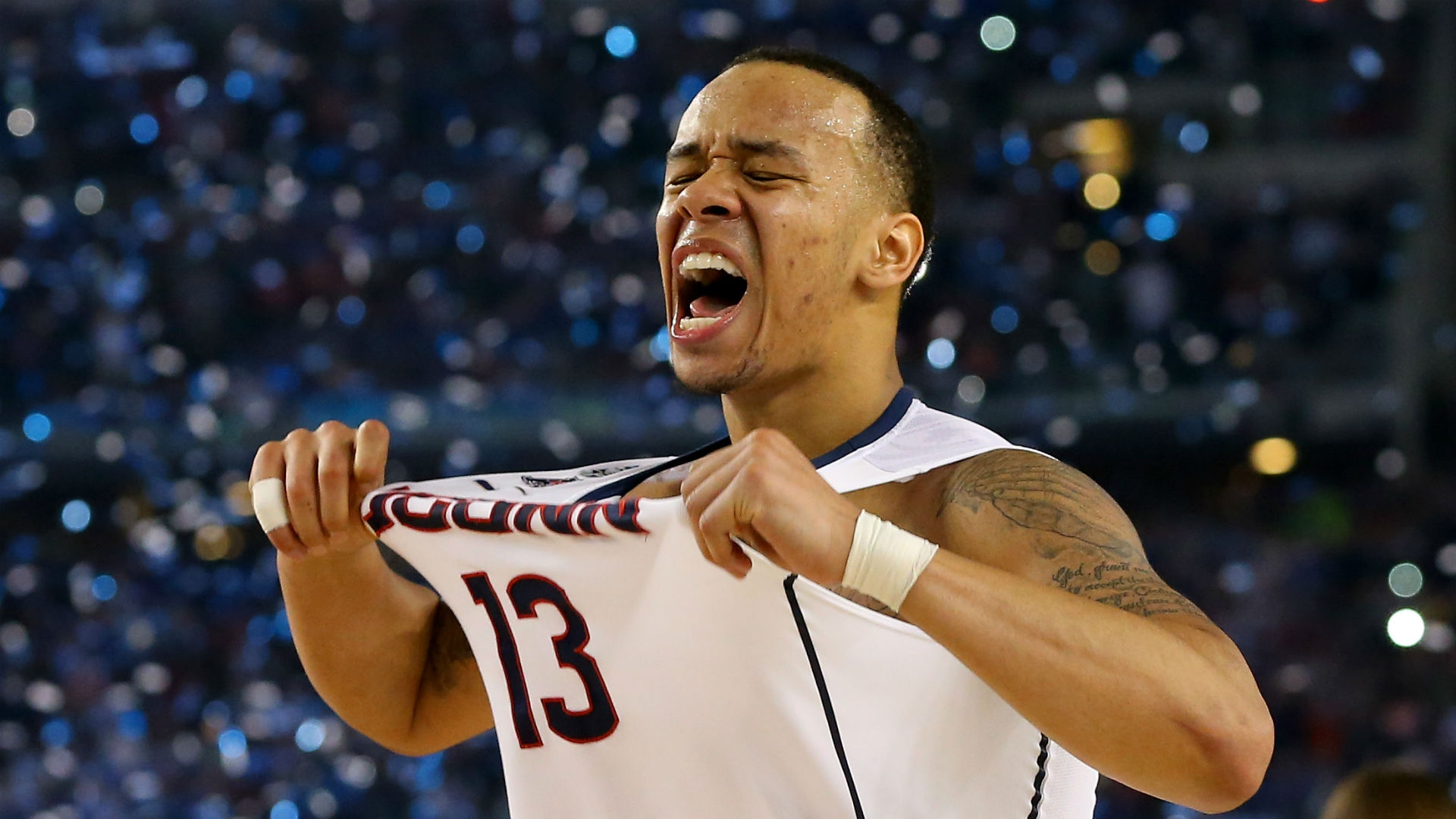 The Huskies won their fourth national championship, and first under coach Kevin Ollie. Shabazz Napier was the tournament hero for the No. 7 seed, and UConn beat Kentucky 60-54 in the championship game.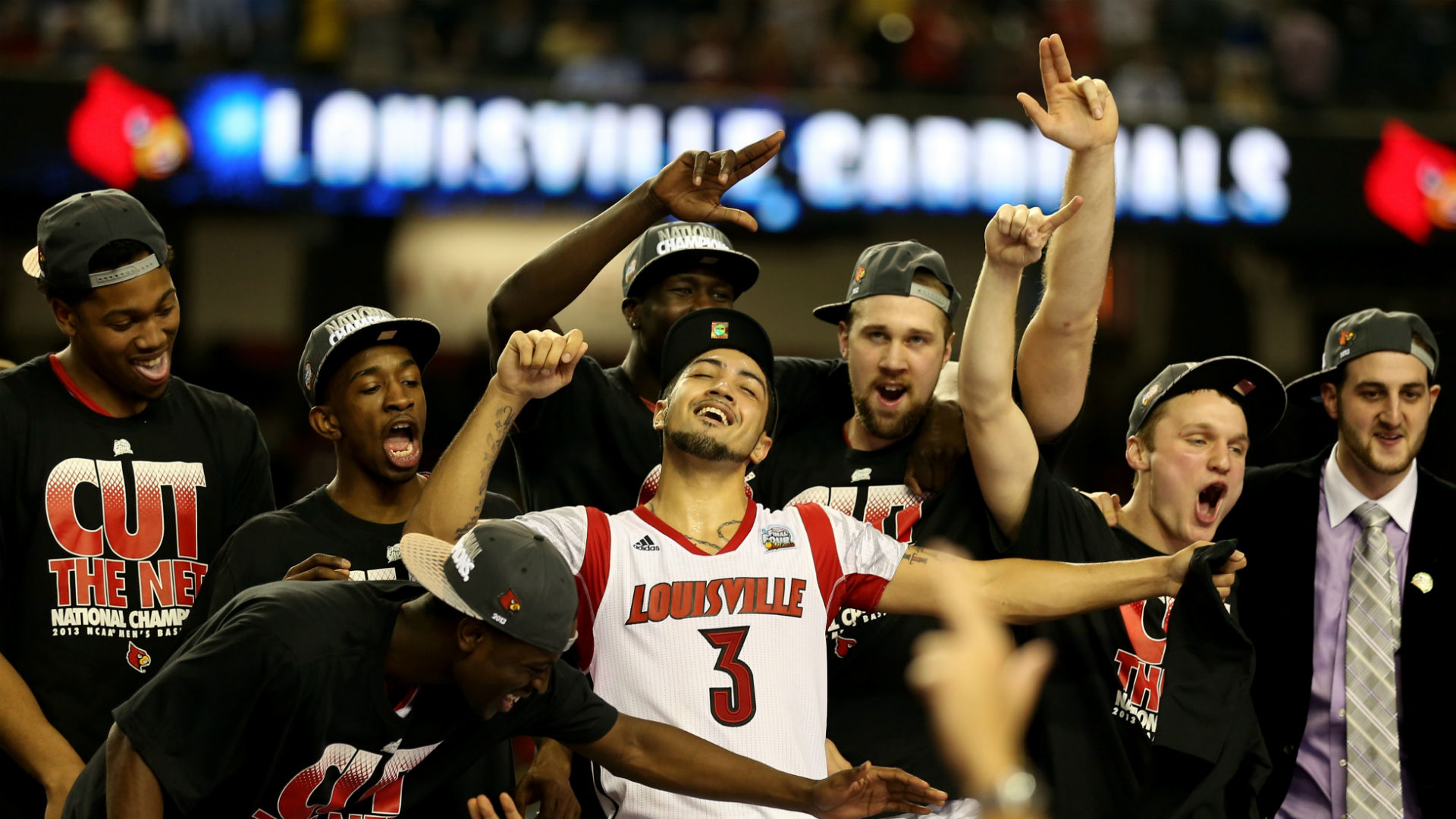 The Cardinals won their third national championship with a 35-5 season under Rick Pitino. Russ Smith and Peyton Siva keyed a talented backcourt, and Louisville beat Michigan 82-76 in the championship game.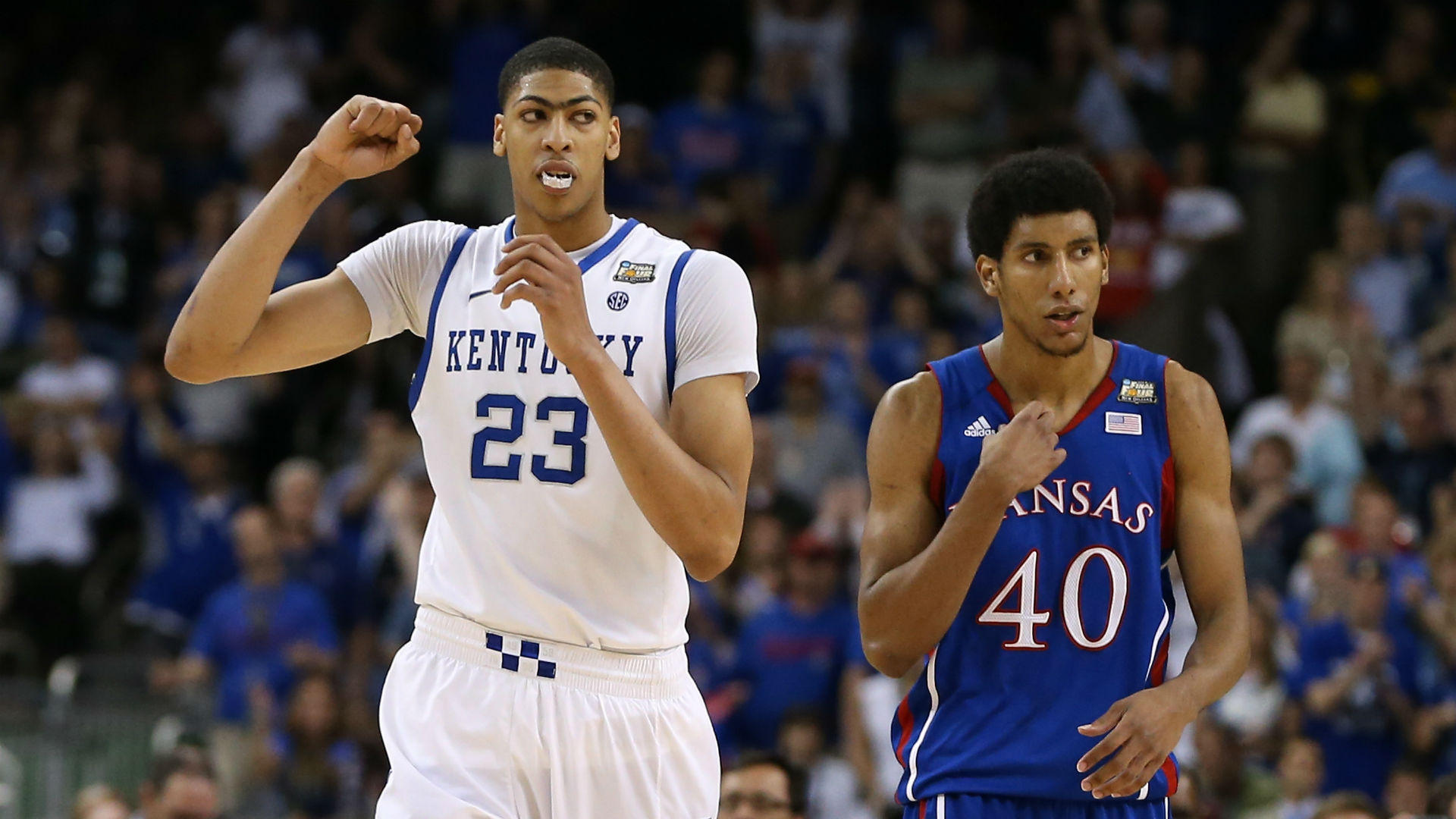 John Calipari finally won a national championship, and Kentucky won its eighth national title with a dominant team led by Anthony Davis. The Wildcats finished 38-2, including a perfect 16-0 mark in SEC play, and beat Kansas 67-59 in the championship game.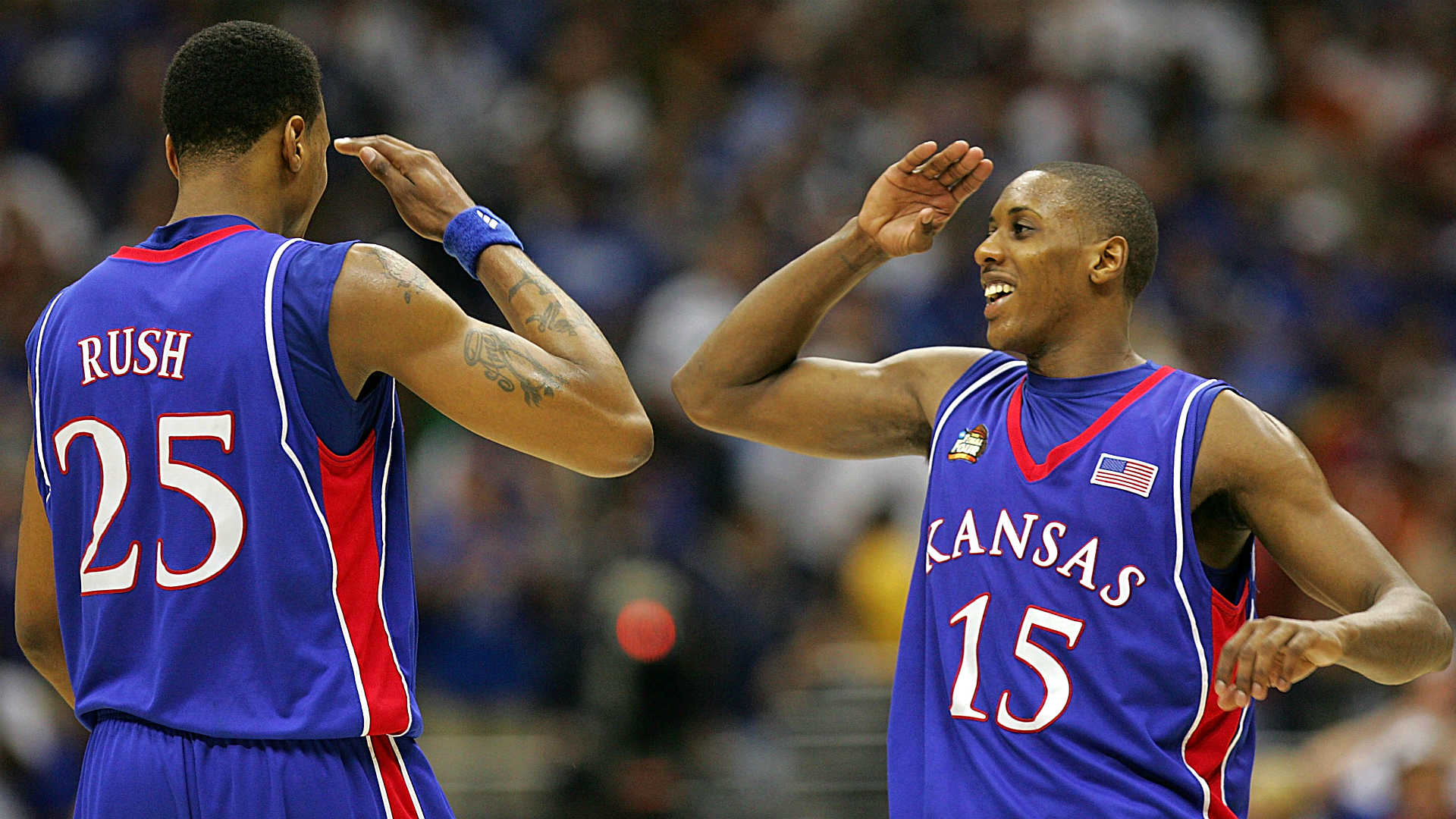 Kansas finished 37-3 under Bill Self and won the national title in dramatic fashion. Mario Chalmers sent the title game into overtime with a three-pointer with 2.1 seconds left, and the Jayhawks pulled away for a 75-68 victory in overtime.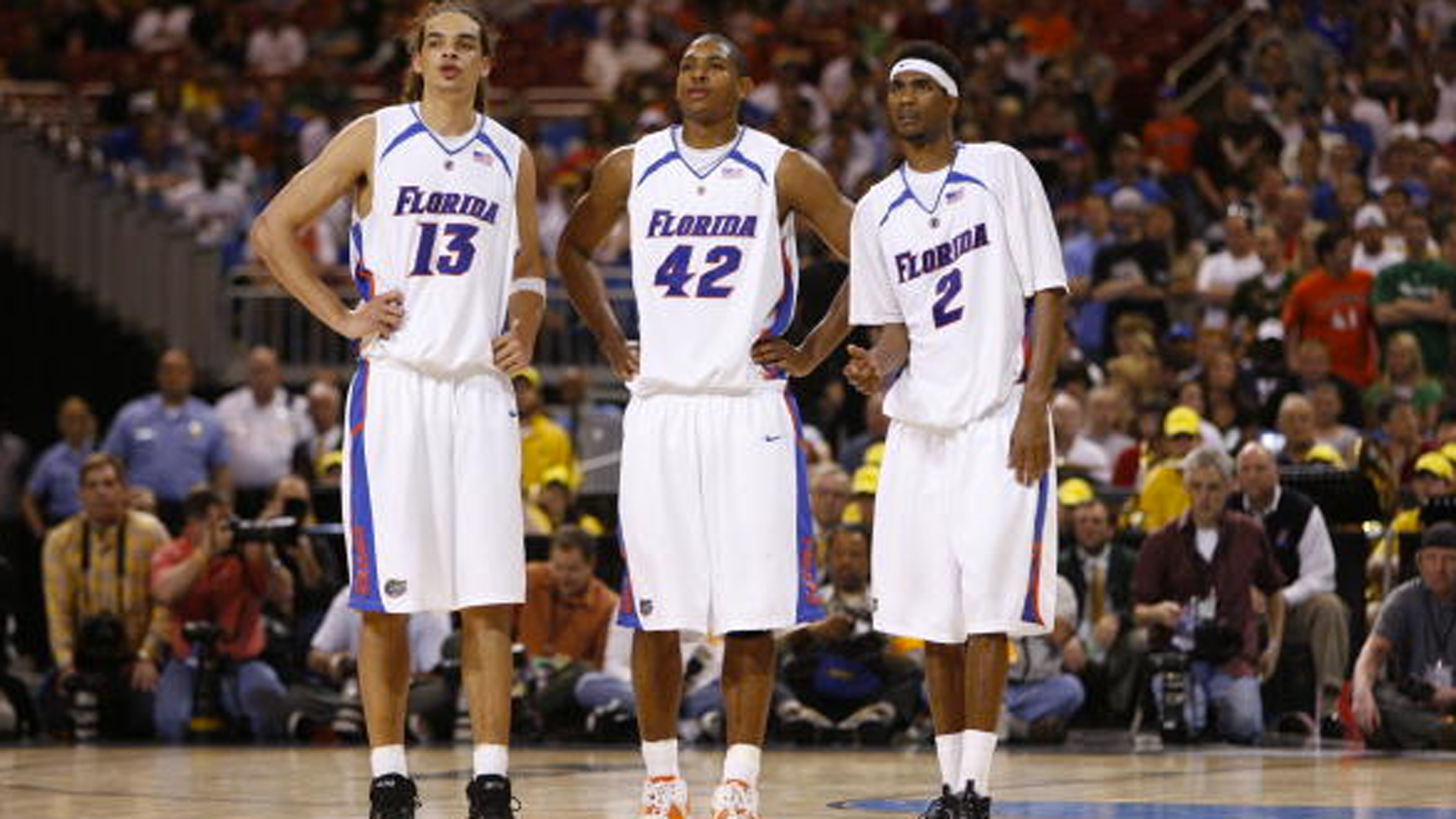 The Gators won the second of back-to-back titles under Billy Donovan, the last team to repeat as national champions. Florida, led by the front-court of Joakim Noah and Al Horford, finished 35-5 and beat Ohio State 84-75 in the championship game.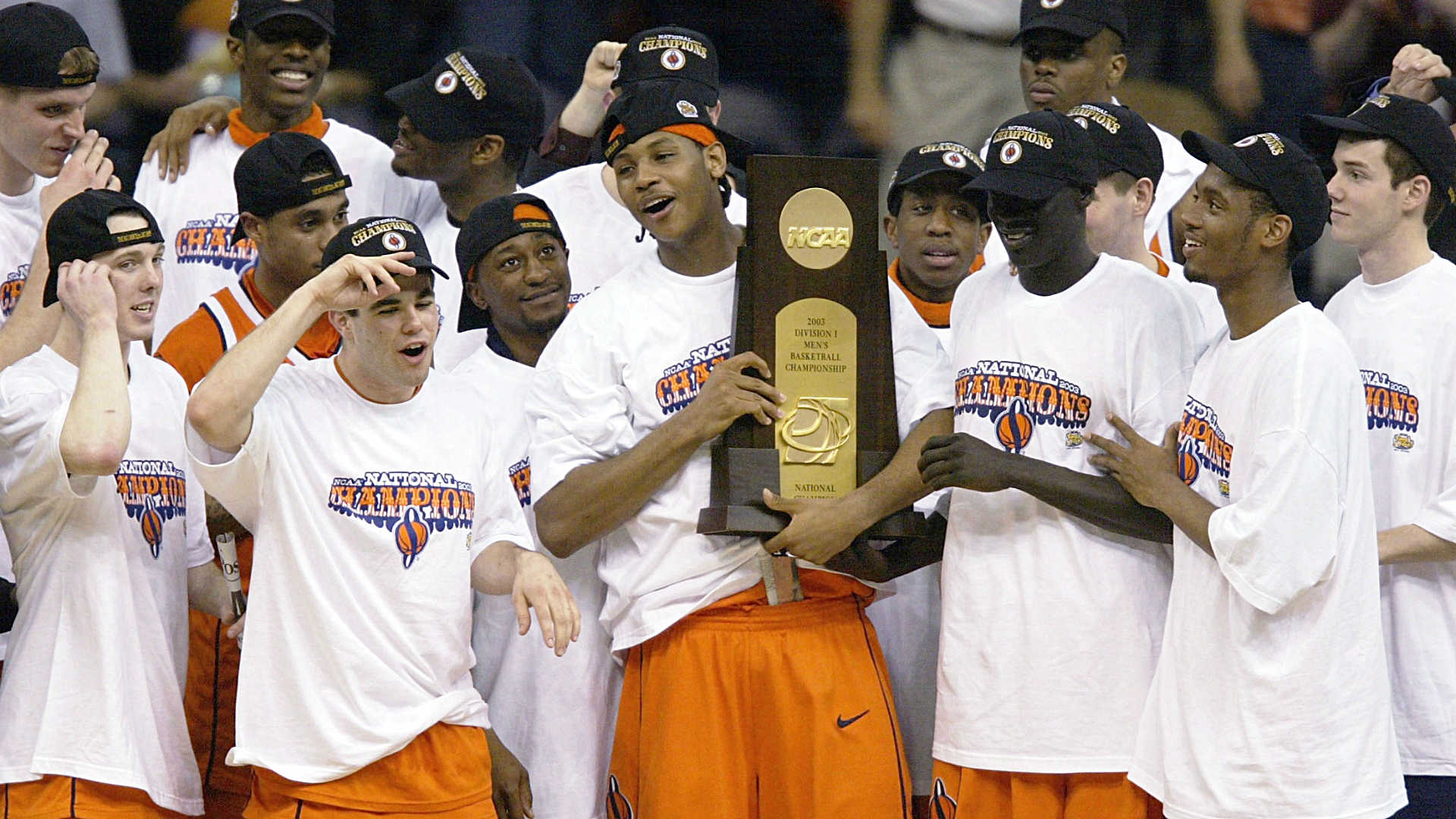 Carmelo Anthony and Jim Boeheim led the Orange to a thrilling national championship run as a No. 3 seed, and the path led to a fantastic championship game. Hakim Warrick's block sealed an 81-78 win against Kansas.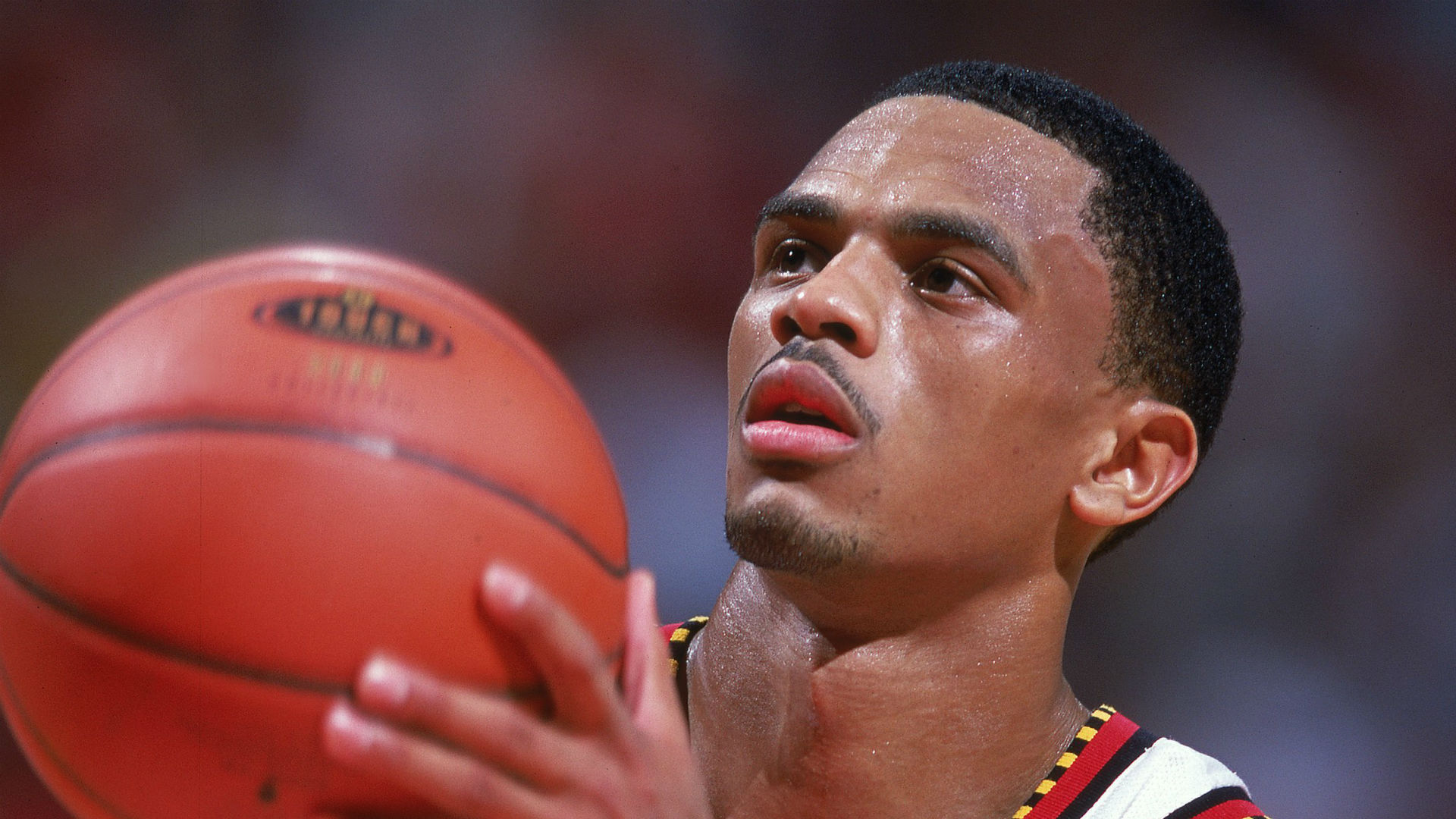 Maryland broke through with a 32-4 record in 2001-02 behind Gary Williams and guard Juan Dixon. The Terps beat Kentucky, UConn and Kansas in the tournament before a 64-52 win against Indiana in the championship game.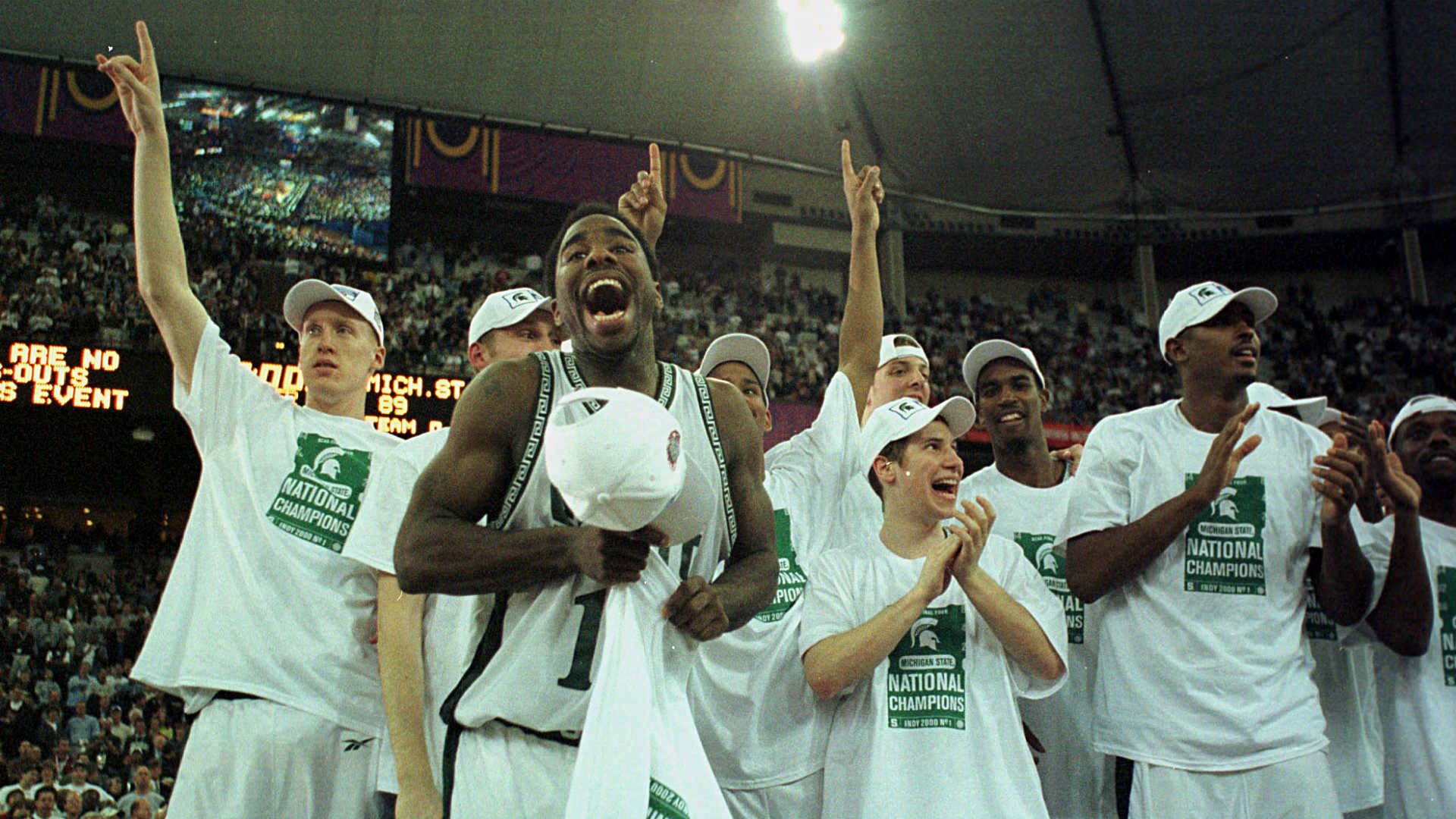 Tom Izzo guided the Spartans to their last national championship in 1999-2000. It's the last time a standing member of the Big Ten conference won a championship. Michigan State beat Florida 89-76 in the championship game behind a memorable performance from Mateen Cleaves.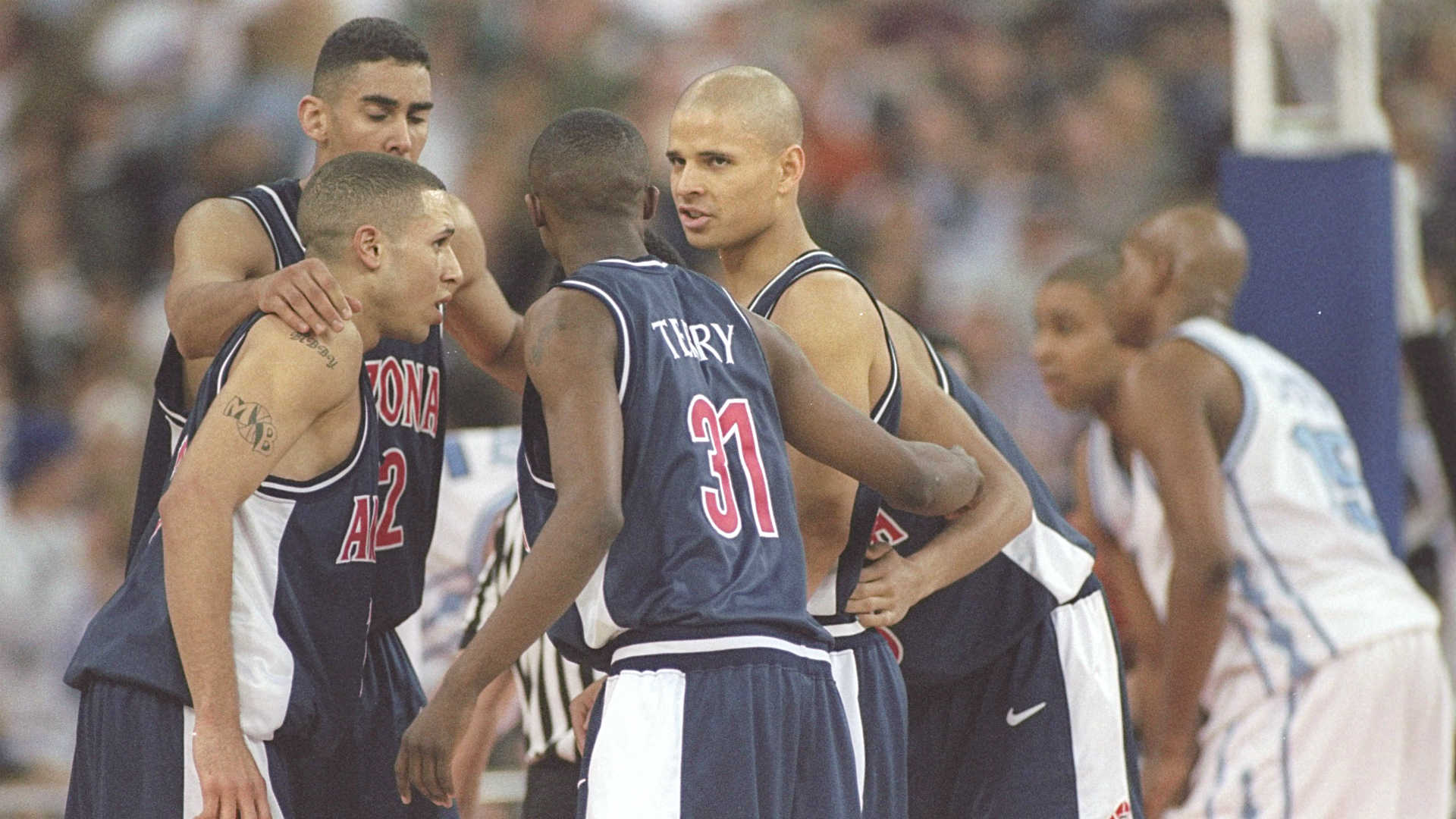 The Wildcats' lone national championship run under Lute Olson was an impressive one with Mike Bibby, Michael Dickerson and Co. Arizona beat three No. 1 seeds, including Kanas, North Carolina and Kentucky. Miles Simon scored 30 points in the 84-79 victory against Kentucky in championship game.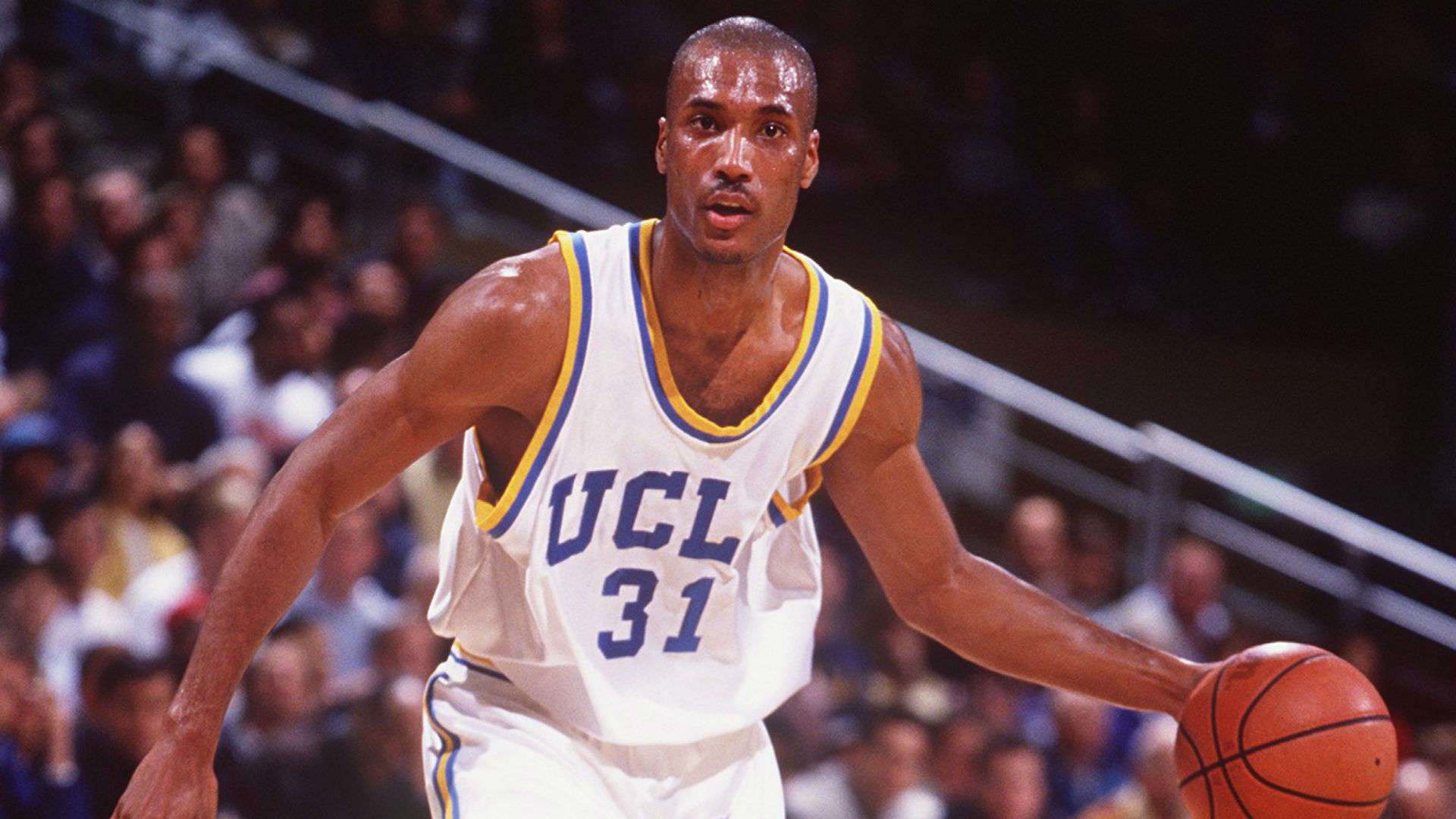 John Wooden won 10 national titles, but the Bruins' last championship under Jim Harrick in 1994-95. Ed O'Bannon led a team that finished 31-2 and capped that season with an 89-78 victory against Arkansas in the championship game.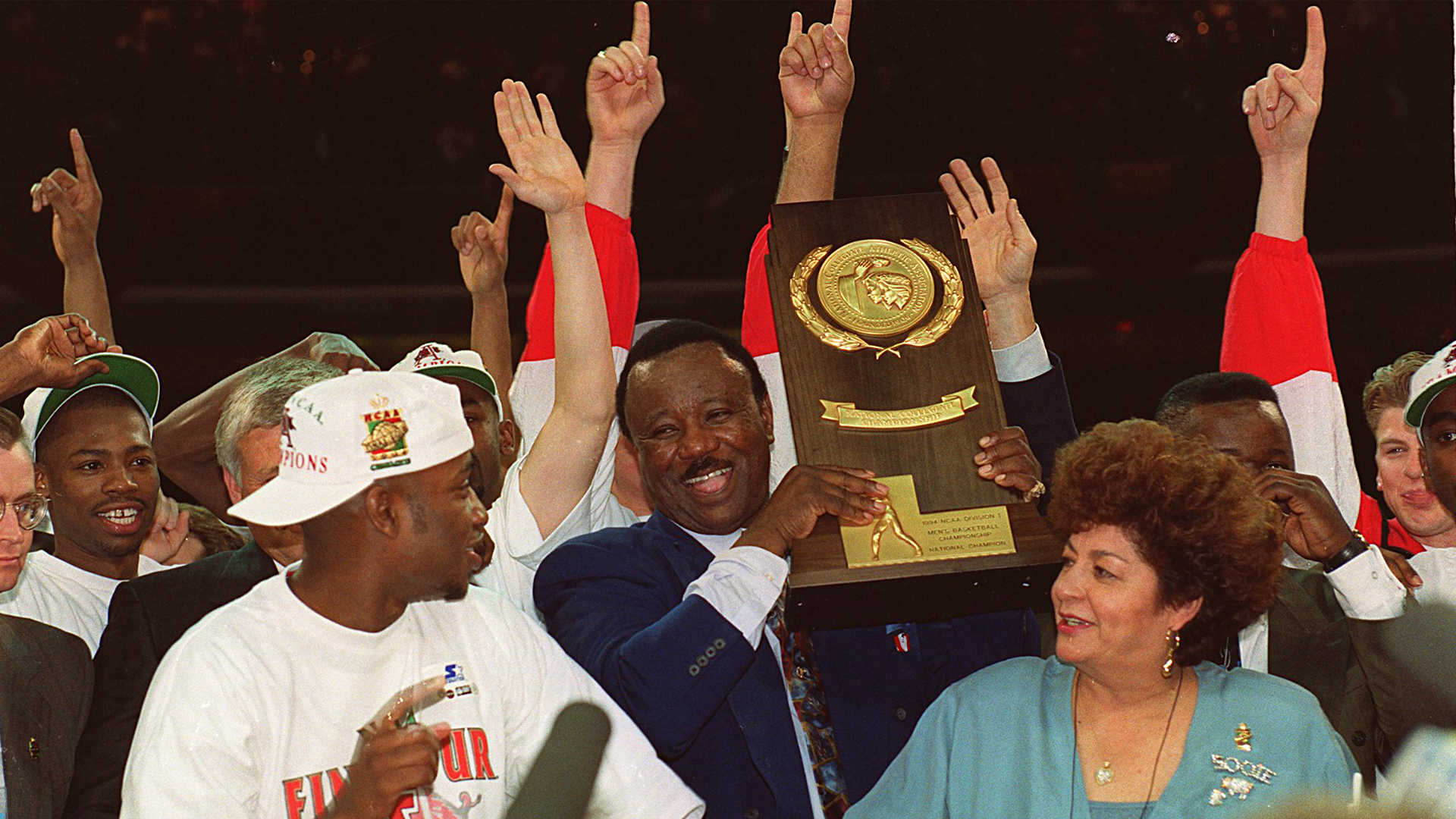 Nolan Richardson's Arkansas team finished 31-3 and blitzed trough the NCAA tournament behind a cast that included Corliss Williamson, Scotty Thurman and Corey Beck. The Razorbacks beat Duke 76-72 in the championship game.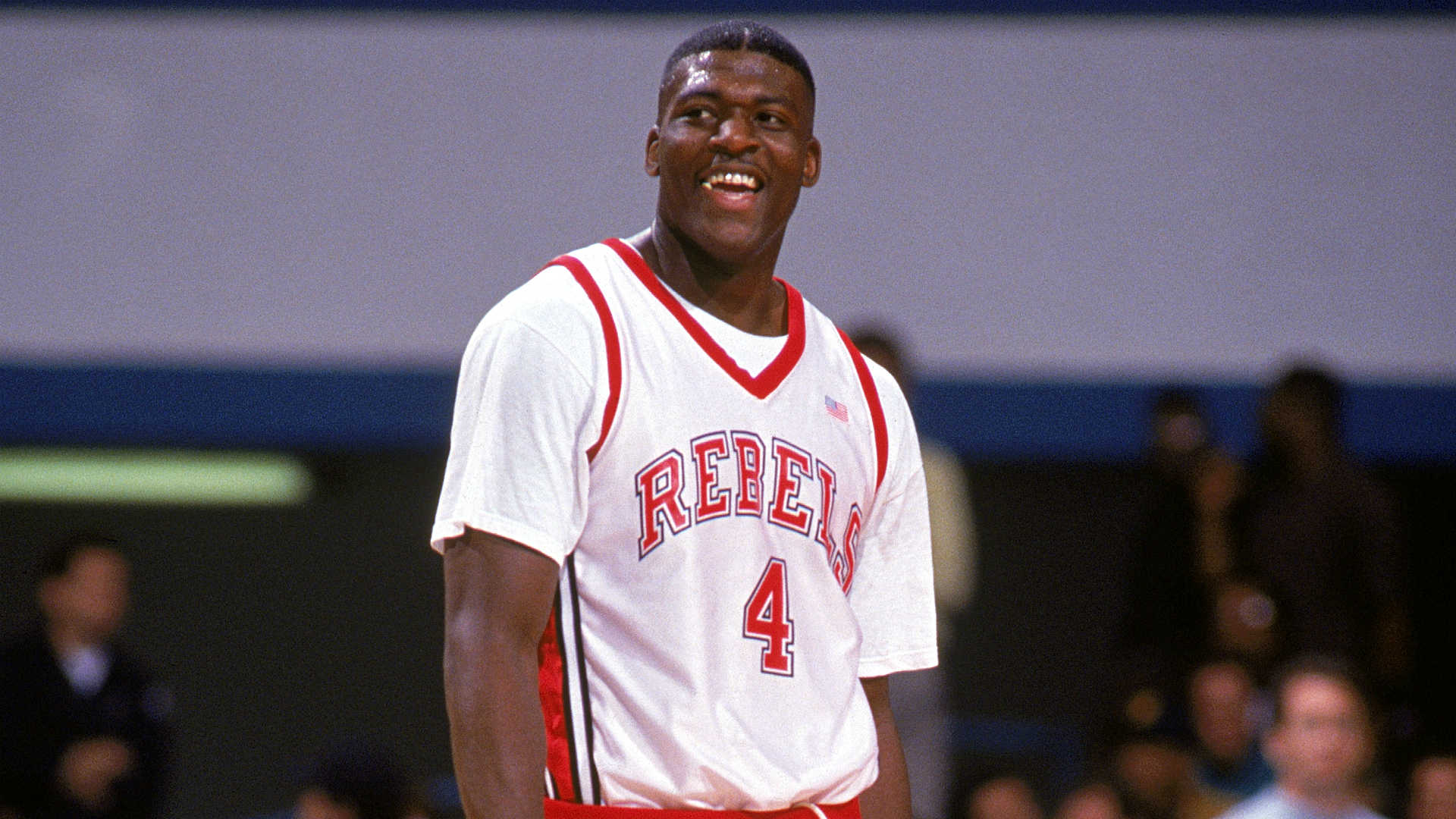 Jerry Tarkanian's loaded team – led by Larry Johnson – is known for winning this national title in a 103-73 blowout against Duke in the title game. They might be known just as much for finishing 34-1 and losing 79-77 to the Blue Devils the following season.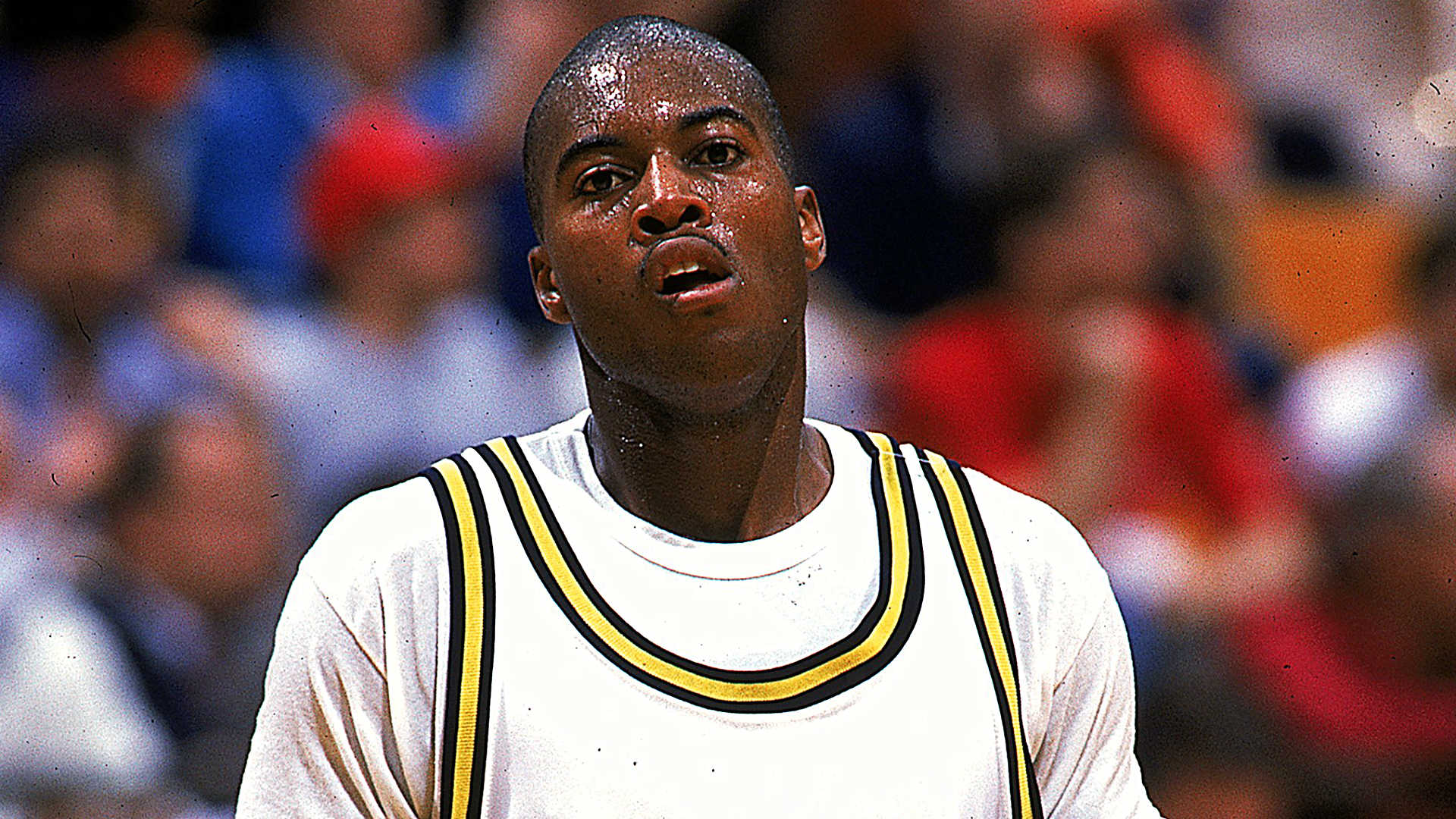 Steve Fisher replaced Bill Frieder before the NCAA tournament, but the Wolverines blitzed through the tournament behind Glen Rice. Two free throws from Rumeal Robinson sealed an 80-79 victory against Seton Hall in the national championship game.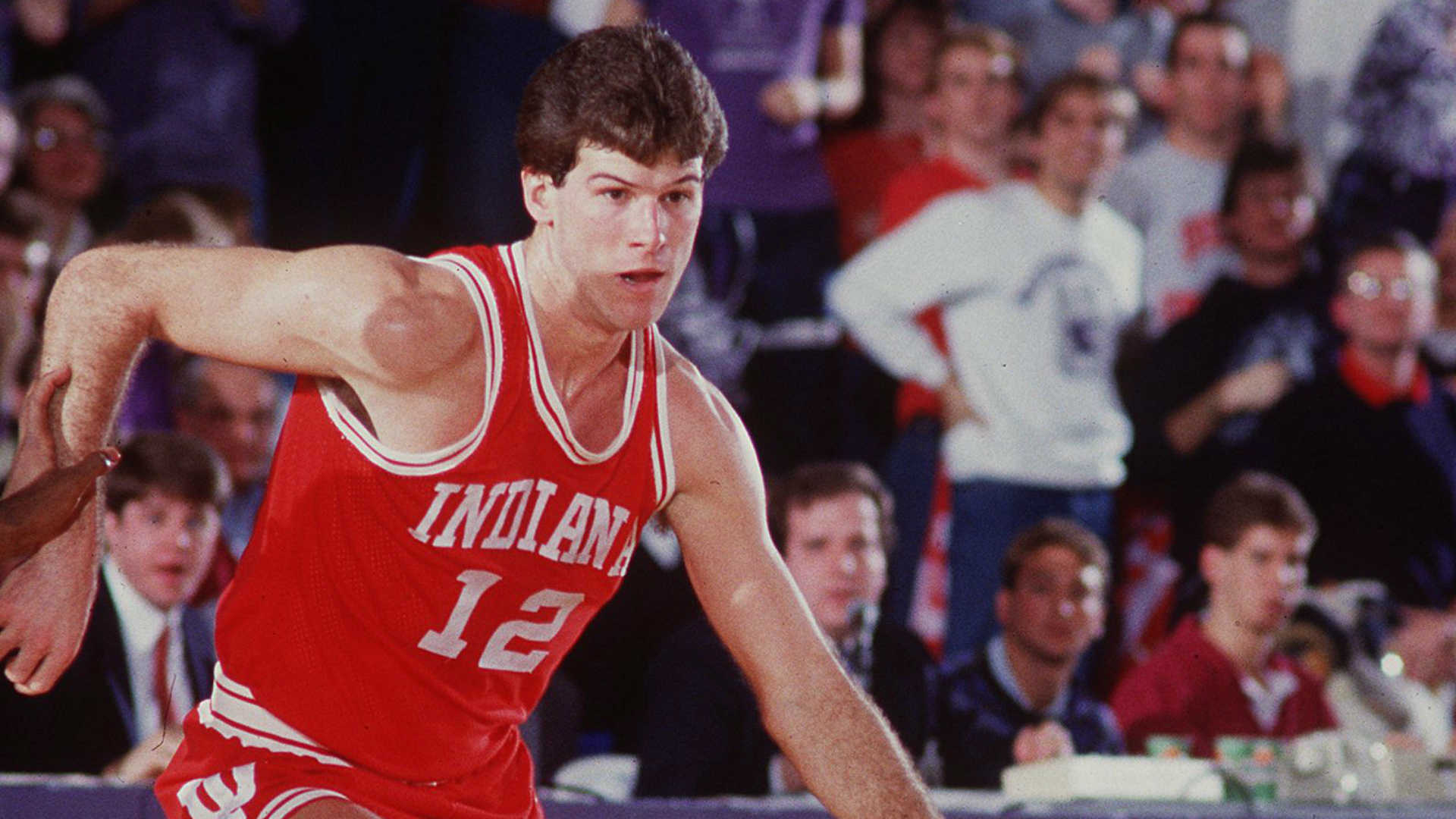 Indiana has five national championships, the last coming 1986-87 under Bob Knight. Steve Alford scored 23 points, and Keith Smart hit a last-second shot in a 74-73 victory against Syracuse.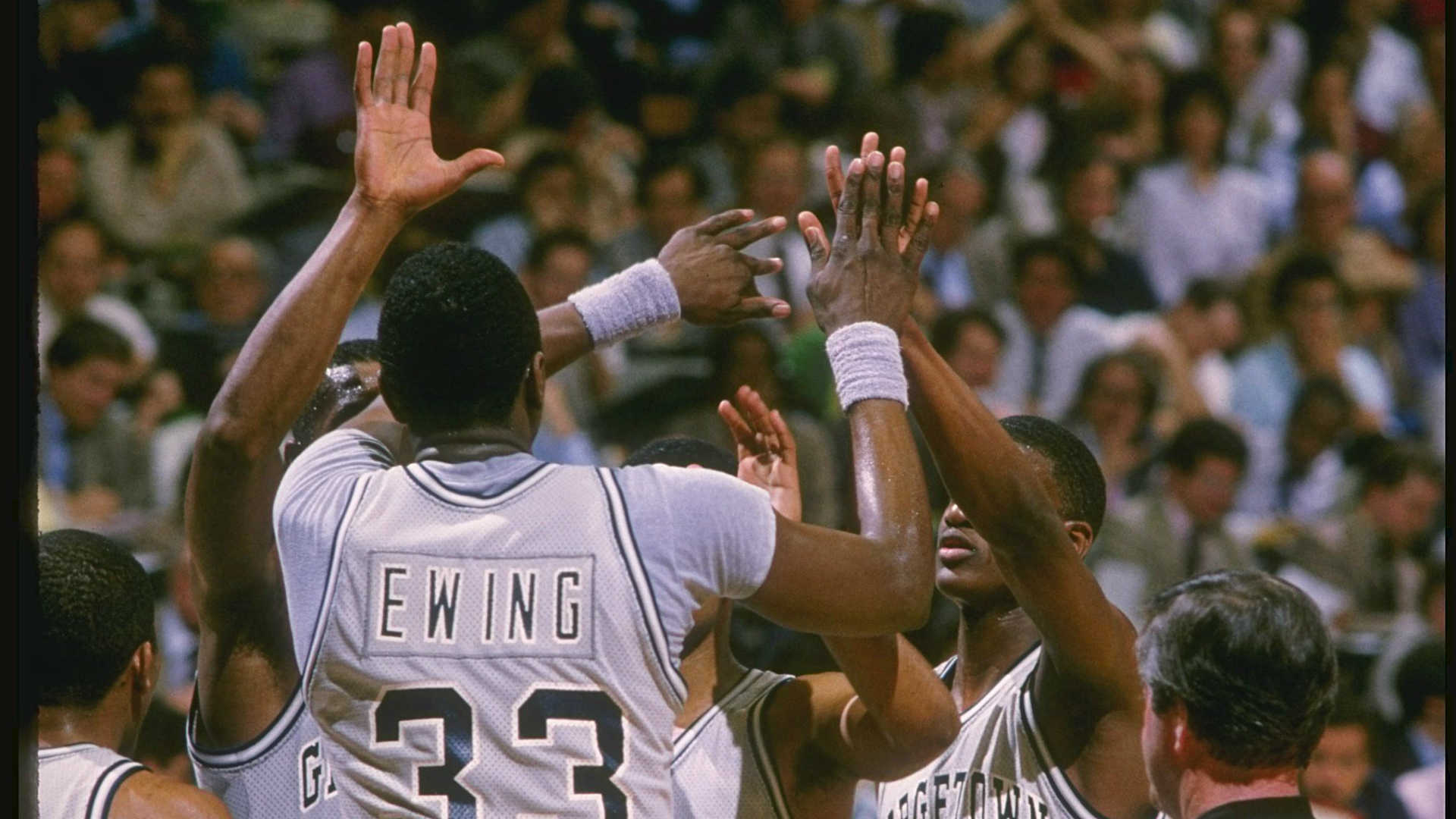 John Thompson and Patrick Ewing led the Hoyas to a national championship. All five starters hit double-digits in an 84-75 win against Houston. The Hoyas also were national runner-up in 1982 and 1985.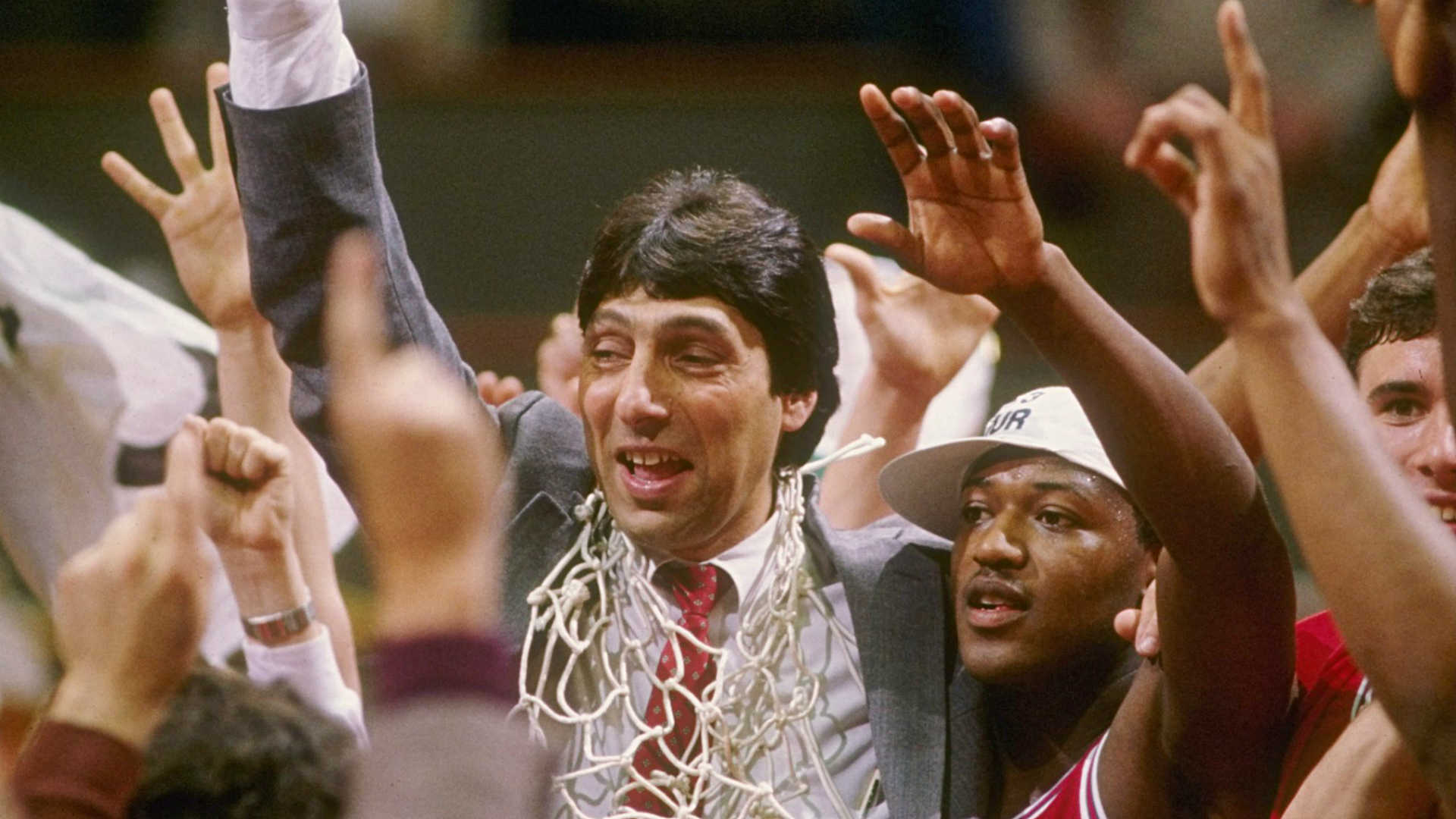 Everybody knows this Cinderella story. The Wolfpack, led by Jim Valvano, capped a miracle run through the NCAA tournament when Lorenzo Charles' grabbed Dereck Whittenburg for a slam at the buzzer for a 54-52 victory against Houston.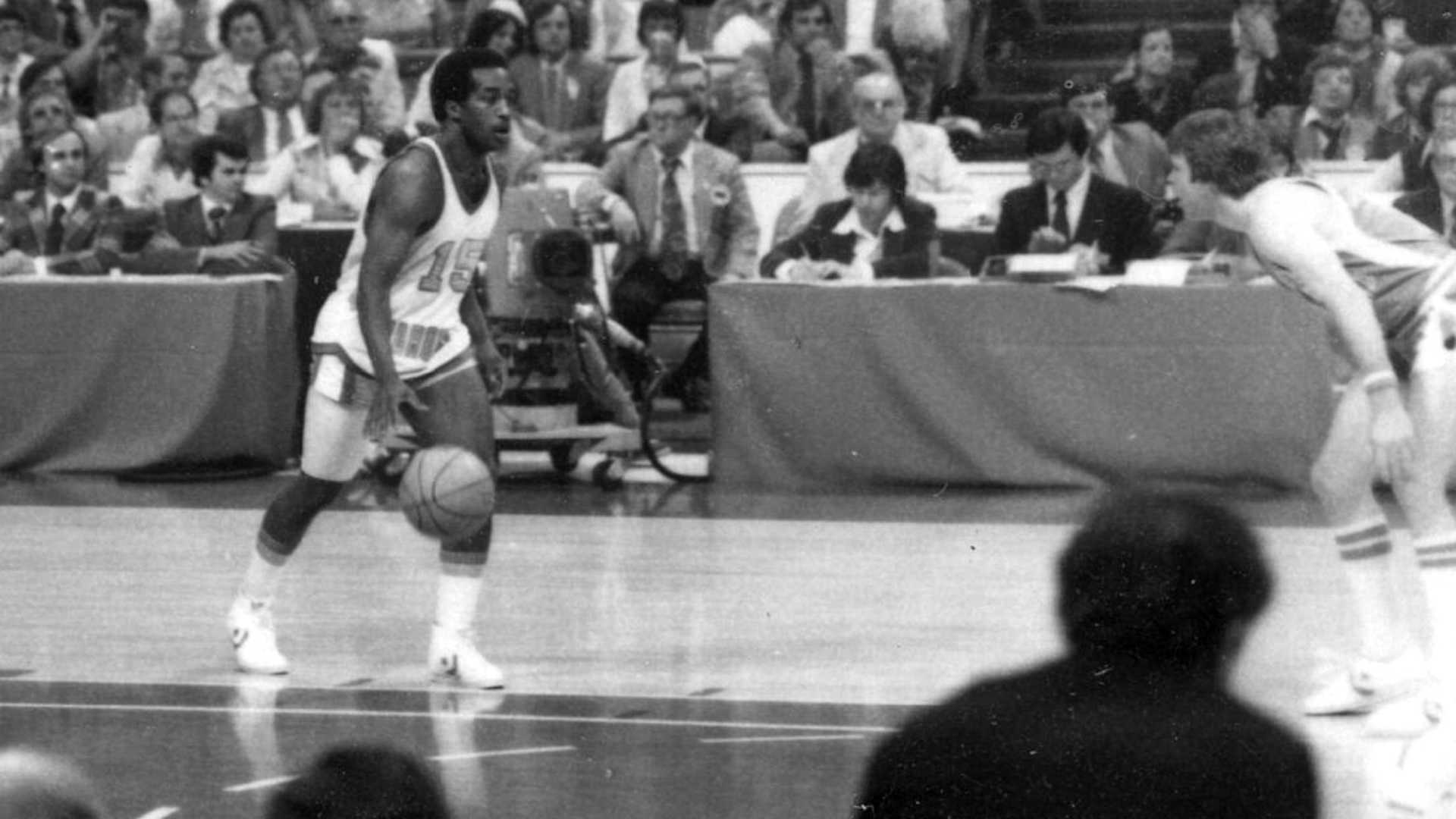 Legendary coach Al McGuire led Marquette to a 25-7 record, which they capped with a 67-59 victory against North Carolina in the national championship game. Butch Lee scored 19 points in the victory.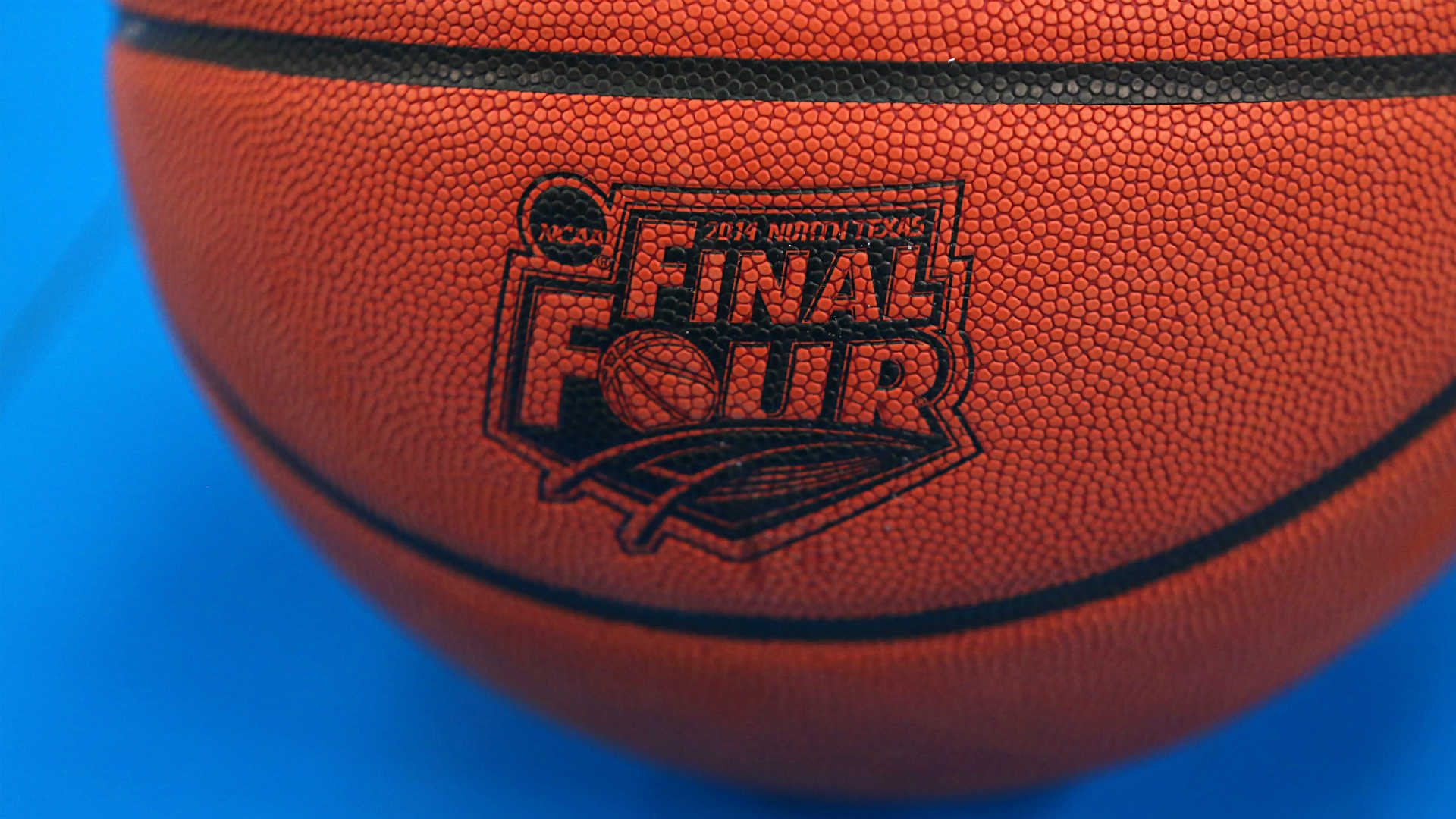 Texas Western (1966)
Loyola Chicago (1963)
Cincinnati (1962)
Ohio State (1960)
California (1959)
San Francisco (1956)
La Salle (1954)
CCNY (1950)
Holy Cross (1947)
Oklahoma State (1946)
Utah (1944)
Wyoming (1943)
Stanford (1942)
Wisconsin (1941)
Oregon (1939)
Source: Read Full Article