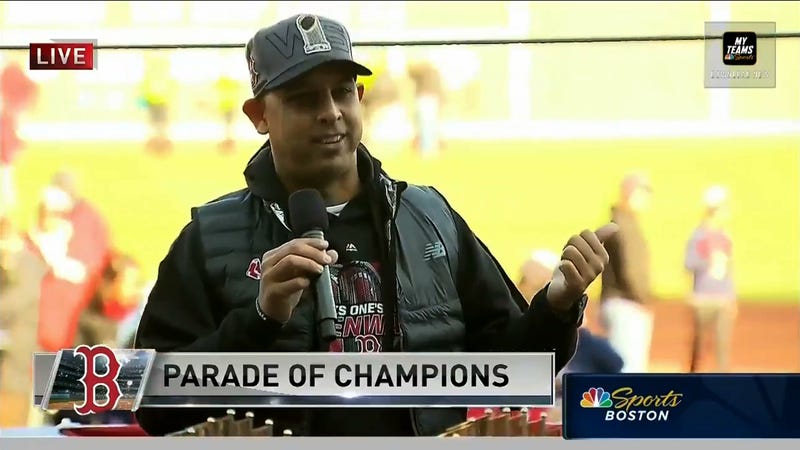 The Red Sox are holding their championship parade today, and manager Alex Cora had a message for anyone who thought the team was in trouble after dropping Game 2 of the ALDS to the Yankees:
It's true; the Red Sox did score 16 at Yankee Stadium and humiliate the Bronx buttheads. Yankees suck! Fuck you!
Also, Mookie Betts couldn't wrangle a beer tossed to him. Bench that freaking bum.
Advertisement
Sawks!
Source: Read Full Article