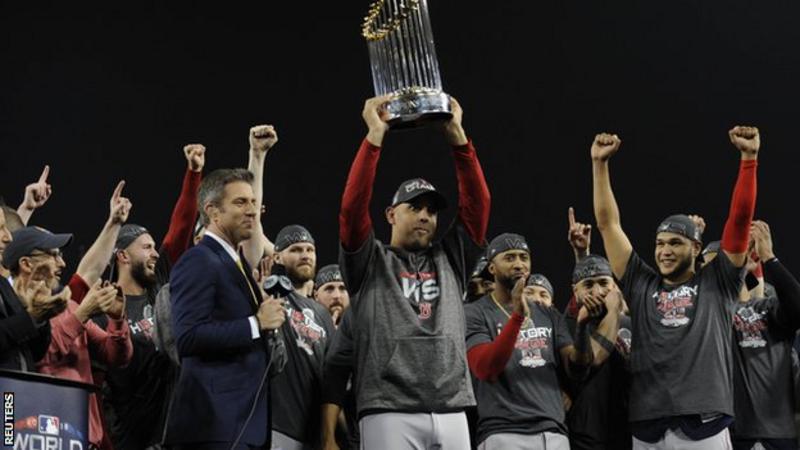 The Boston Red Sox clinched their ninth World Series with two games to spare when they beat the Los Angeles Dodgers 5-1 at Dodger Stadium on Sunday.
Steve Pearce was named the Series' Most Valuable Player after hitting two home runs in the decisive victory.
Mookie Betts and J.D. Martinez also scored home runs as the Red Sox took the best of the best-of-seven Major League Baseball final 4-1.
"You grow up wishing you could be part of something like this," said Pearce.
"This has been a lifelong journey. To be here right now is a dream come true."
The Red Sox won a franchise record and MLB best 108 games during the 162-game regular season and continued that domination in the World Series to win a fourth title in 15 years.
Having also lost the 2017 final to Houston, the Dodgers' wait for a first World Series since 1988 continues.
Their only victory in this year's showpiece came after they won the longest game in World Series history to make it 2-1, only to lose the following two matches.
"There's only one team that can win and we know that, but it just hurts worse when you make it all the way and get second place," said Dodgers pitcher Clayton Kershaw.
Source: Read Full Article