Chicago Bulls point guard Kris Dunn will miss four to six weeks after spraining the medial collateral ligament in his left knee.
Dunn was injured during Monday's loss to the Dallas Mavericks. He underwent an MRI exam on Tuesday to determine the severity, and the team confirmed his timeframe to return in a press release.
The injury occurred during Dunn's season debut. He missed the team's first two games due to the birth of his first child.
"It's tough," Chicago coach Fred Hoiberg said.
"We obviously missed Kris in our first two games. Now to have him out of the lineup for an extended period, it's extremely difficult.
"When you have a guy who is out there and really made strides over the course of last season and the summer he had and the way he played during training camp, it's difficult to miss him."
Cameron Payne, who started during Dunn's absence, will return to the starting line-up of the winless Bulls (0-3) when they host the Charlotte Hornets on Wednesday. Payne is averaging 7.7 points and 3.7 assists.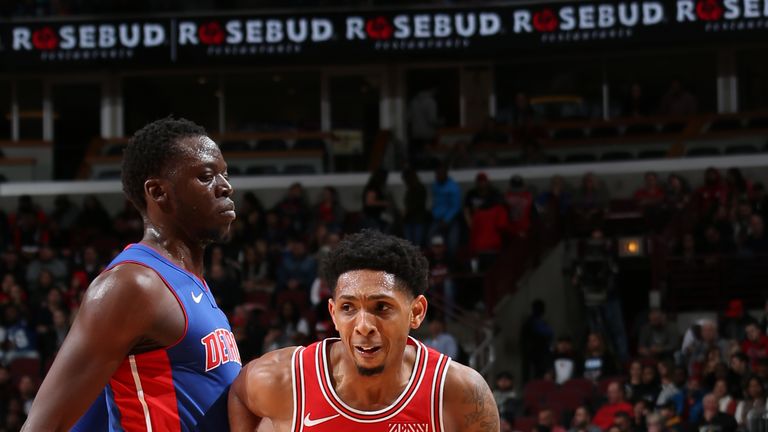 "Cam had his best game of maybe his career a couple games ago against Detroit. He has some things he can build on," Hoiberg said of a 17-point effort on Sunday," said Hoiberg.
"The biggest thing at that position is you have to get us organised at both ends of the floor. That's where Kris had taken a big step in the right direction with that."
Last season, Dunn averaged 13.4 points and 6.0 assists in 52 games for the Bulls in his first campaign with the club. He was acquired as part of the deal in which Jimmy Butler was traded to the Minnesota Timberwolves.
Source: Read Full Article