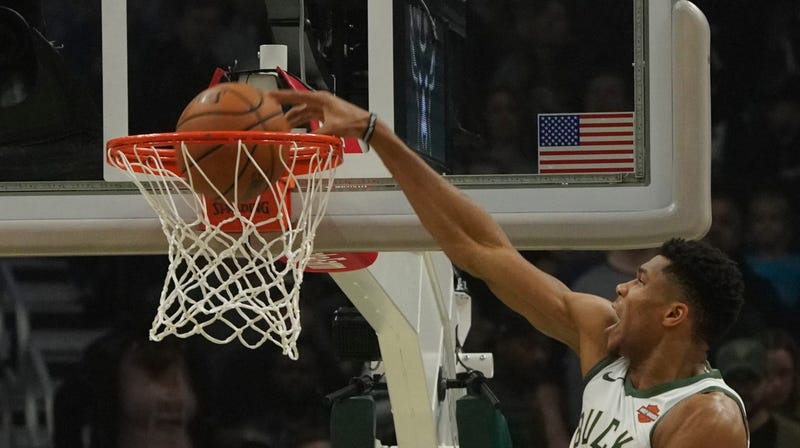 Giannis Antetokounmpo, who is LeBron now, put up what might have been his most LeBron-ish box score of the season during last night's 144-109 win over the Kings. The big ol' freak was plus-39 in his 30 minutes on the court, and he finished with a 25-12-11 triple-double on 8-of-11 shooting. Sparkling statistics are nice, but you know what else rules? Big-ass blammo dunks that sound like cannon fire.
Giannis had a few nice dunks last night, but these two really stood out. You're gonna need the sound on for these.
That one was like: bang!
That one was like: boosh!
These dunks happened on consecutive Bucks' possessions. The Kings should have been forced to leave the court and return to their hotel after the second one.
Source: Read Full Article