Los Angeles Lakers president of basketball operations Magic Johnson has insisted the franchise has no intention of firing head coach Luke Walton.
Johnson, a Lakers legend who returned to the organisation in a front-office role last year, reportedly criticised Walton during a meeting last week after seeing the club slip to a 2-5 start following consecutive road defeats.
Expectations have been raised following the summer arrival of three-time NBA champion LeBron James, and two victories followed before a 121-107 defeat to the Toronto Raptors on Sunday night, during which Johnson gave Walton his backing.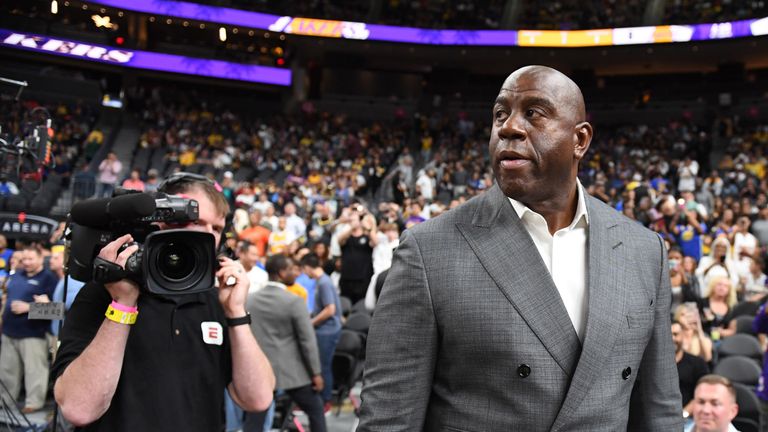 "Yeah, we're not going to fire him," Johnson told ESPN during the first quarter.
"[The meeting last week with Walton] wasn't even a meeting about that. We just have to be better and that was it."
Walton, who was formerly an assistant to Steve Kerr on the championship-winning Golden State Warriors team, was appointed Lakers coach in 2016.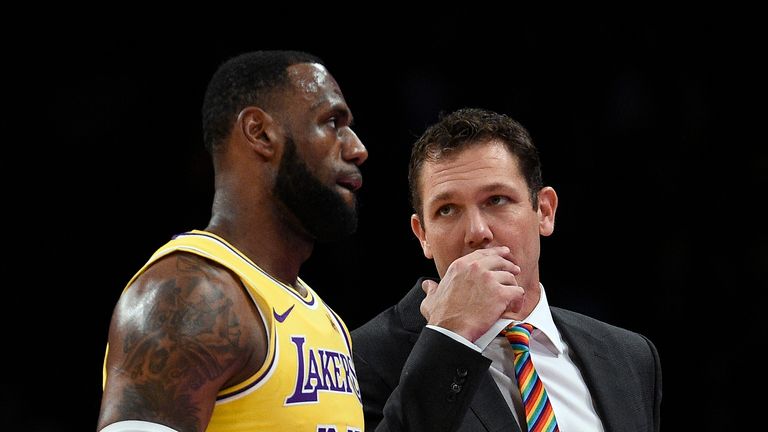 His coaching mandate instantly changed with James' arrival from developing a promising group of young players to taking the franchise back to the play-offs.
Sunday's defeat to the Raptors, who were missing star man Kawhi Leonard, was a backwards step, but Walton has received support from around the league, with many observers considering the criticism to be premature.
"I have my job to coach this team and the support is nice, obviously, whether it is coming from my dad or it is coming from another coach," Walton said ahead of facing Toronto.
"It's nice but it doesn't change what I am doing as far as the job and coaching this team and these players. It doesn't influence that at all."
On Saturday November 10, you will be able to follow the Milwaukee Bucks @ Los Angeles Clippers, also available on a free live stream, from 8:30pm on skysports.com and the Sky Sports app.
Sky Sports is the new home of the NBA in the UK with live coverage throughout the week, including selected live games free to all Sky subscribers via Sky Sports Mix.
And www.skysports.com/nba will be your home for news, reports, video and features throughout the season while you can follow us @SkySportsNBA
Source: Read Full Article