Le'Veon Bell did not report to the Pittsburgh Steelers on Wednesday morning, the day after the NFL trade deadline passed.
Bell now has two weeks to report and still be eligible to play this season. The hard deadline to report is November 13.
The latest benchmark date when many speculated Bell might show up without the All-Pro reporting on Tuesday creates doubt about his future with the team.
The Steelers began meetings on Wednesday with no sign of Bell, meaning running back James Conner remains the primary back in Pittsburgh.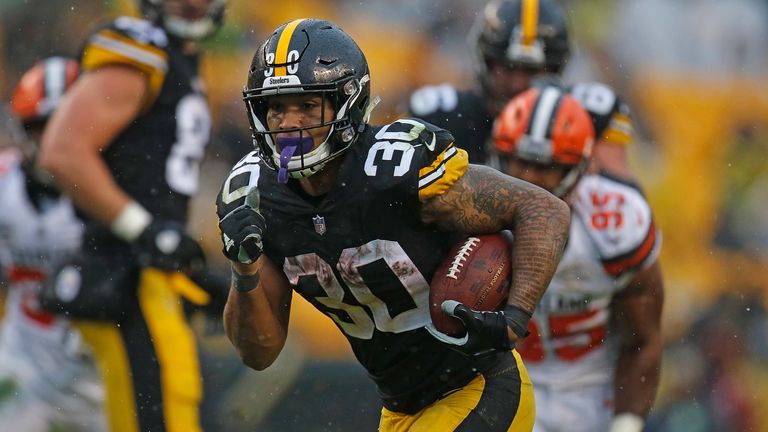 He had 212 yards from scrimmage on Sunday and has at least 100 rushing yards and two touchdowns in three consecutive games.
Bell would have been required to report Tuesday and sign his one-year franchise tender with the Steelers in order to be traded. The league trade deadline was 8pm GMT.
Since he did not join the team and remains a holdout, Bell cannot be traded. If he does report, he can only play for the Steelers unless they rescind the franchise tag.
Bell has already forfeited more than $7m in potential salary this season.
No active NFL running back earns more than $6.3m in salary – LeSean McCoy is being paid that amount by the Bills – in 2018.
Source: Read Full Article