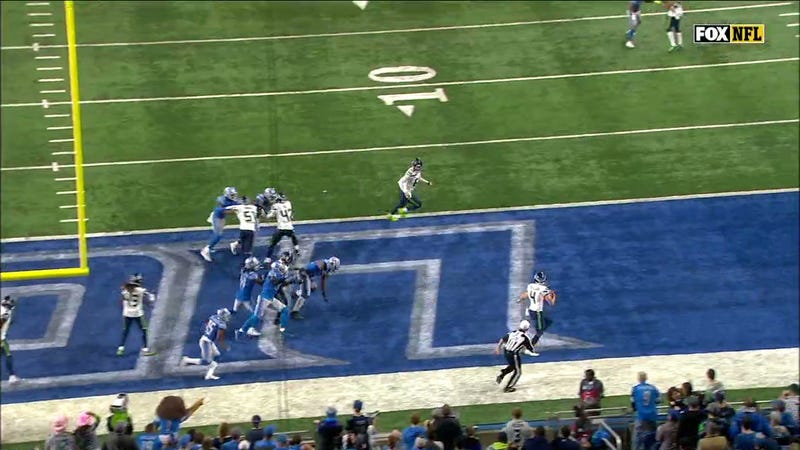 The Seattle Seahawks called a unique play to ice the game against the Detroit Lions today: A 9-yard run by the punter from his own end zone on 4th and 8.
Really! That was the play call when the Seahawks had the ball at their own three with two minutes left in the game. Punter Michael Dickson swept left with the ball and ran nine yards for the first down to essentially put the game out of reach. Three more runs and Seattle ended up punting with 17 seconds left in the game. They beat the Lions, 28-14.
Seahawks coach Pete Carroll said postgame the play was for Michael Dickson to take an intentional safety there but Dickson saw there was room on the field for him to get a first down with the run so he went for it. Carroll called the play "the Aussie sweep."

The Seahawks tore it down this offseason, and now they're 0-2, with a bad offensive line and a…
Dickson has already gotten attention this year for his "insane and unique" punting style. A rookie from Australia, he was a unanimous All-American last year at Texas and was taken with the 149th overall pick (the fifth round) in this year's draft.
The cherry on top was how Dickson played up his fourth-down run after the game:
Source: Read Full Article