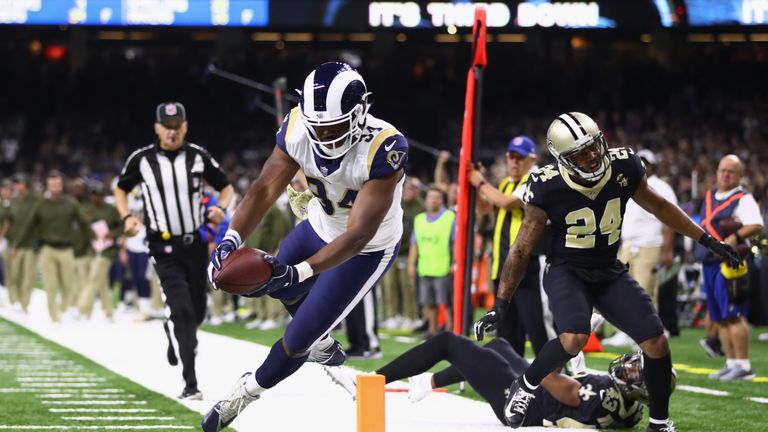 We have picked out some of the best passes, catches, and runs from Week Nine of the NFL season.
Click on the video above to watch the best plays from Week Nine, including Malcolm Brown's tightrope walk down the sideline for a touchdown, a Patriots trick play, and another Chicago Bears defensive touchdown to add to their haul this season.
Kareem Hunt has been a play-making machine for the Kansas City Chiefs in 2018, and he got off to a fast start with a 50-yard touchdown as they topped the lowly Browns. Click play above to watch him take a Patrick Mahomes screen pass to the house.
One of Sunday's early game surprises was Atlanta's win over the Redskins in Washington, and both Tevin Coleman and Julio Jones took Matt Ryan passes to the house with excellent blocking out in front on screen plays.
But the play of the night came from Carolina. Receiver Curtis Samuel scored on a 33-yard touchdown, but must have covered over 100 yards of ground after he ran across the formation on a reverse, up the sidleline, then all the way back across the field to find the end zone.
For all of that, and, more, click on the video above to watch the plays of the week from Week Nine in the NFL.
Follow the 2018-19 NFL season with us on Sky Sports and through skysports.com/NFL also our app for mobile devices and iPad, or follow our Twitter account @SkySportsNFL.
Source: Read Full Article