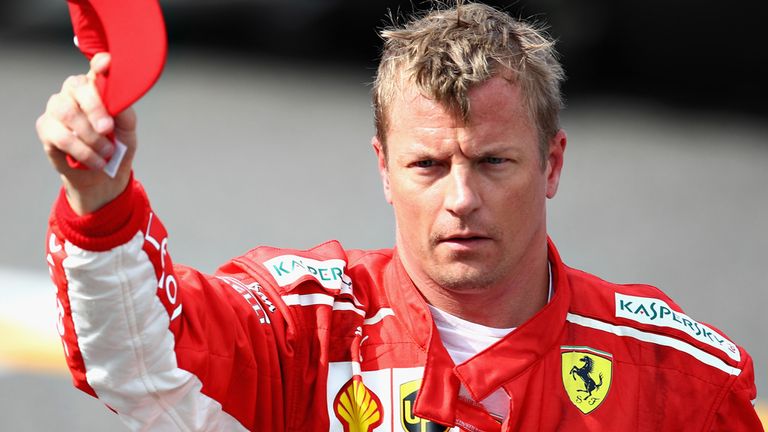 Kimi Raikkonen says "people don't understand I'm actually very happy" to be moving to Sauber.
The 39-year-old Finn, victorious in Sunday's US GP to become the oldest driver to win an F1 race since Nigel Mansell in 1994, will leave Ferrari at the end of the season for Sauber.
Raikkonen, told he was being dropped by Ferrari at the team's home race at Monza in September, has previously been reluctant to discuss his motivation in signing a two-year deal with Sauber.
"I think people don't understand I'm actually very happy where I'm going," said Raikkonen. "I had my time with Ferrari, I won the championship with them. I won many races with them and for me, as a driver, I want different challenges, I want different things and I'm actually very happy to go there."
Raikkonen is, like Sauber, a resident of Switzerland and confirmed the importance of a balanced family life – Raikkonen has two young children – was a factor in his decision to join Sauber.
"It's roughly 40 minutes from my home," he said of Sauber's Hinwil base in the north of Switzerland. "My family will be happy, I'm happy to be with my family."
Raikkonen has had two spells at Ferrari, the highlight being his 2007 title triumph, and says he will depart the Scuderia with no hard feelings – and no regrets about his ousting in favour of Charles Leclerc.
"I think it's probably the best thing. I wasn't really disappointed with the decision at any point. The only thing that I was interested in was to know what was going to happen. It doesn't matter if you have contracts or not, things happen for different reasons but I think the end result is that I'm very excited about it."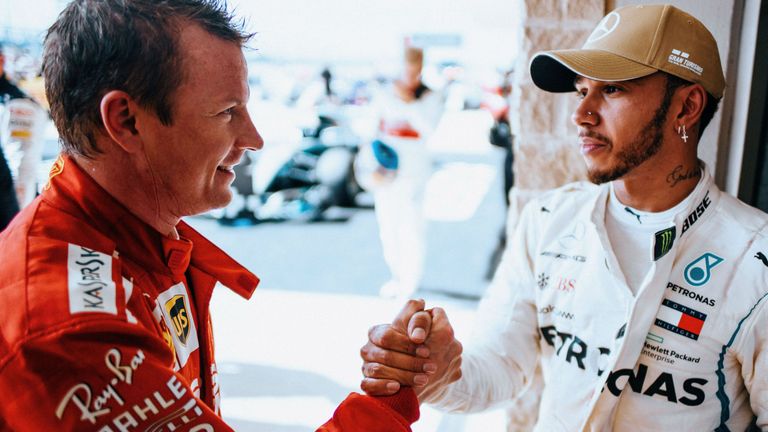 Hamilton gets his invite to Raikkonen's 40th
Lewis Hamilton says Raikkonen's winning performance in the United States GP has encouraged him to believe he can still get better with age too.
At 33, Hamilton is half-a-decade younger than Raikkonen but remains the third-oldest driver on the grid.
"I think Kimi's given me a lot of confidence that I can keep getting better," said Hamilton, before admitting he wasn't sure if Raikkonen was 38 or 39.
"39," Raikkonen interjected. "Next year 40, so I'll invite you to the party."
"Hope I get an invite for the 40th," said Hamilton.
"We can call," reaffirmed Raikkonen.
Who's racing with who in F1 2019?
Sky Sports F1 is the only place to watch every Formula 1 Grand Prix, qualifying and practice session live in 2018. Get Sky Sports F1.
Source: Read Full Article