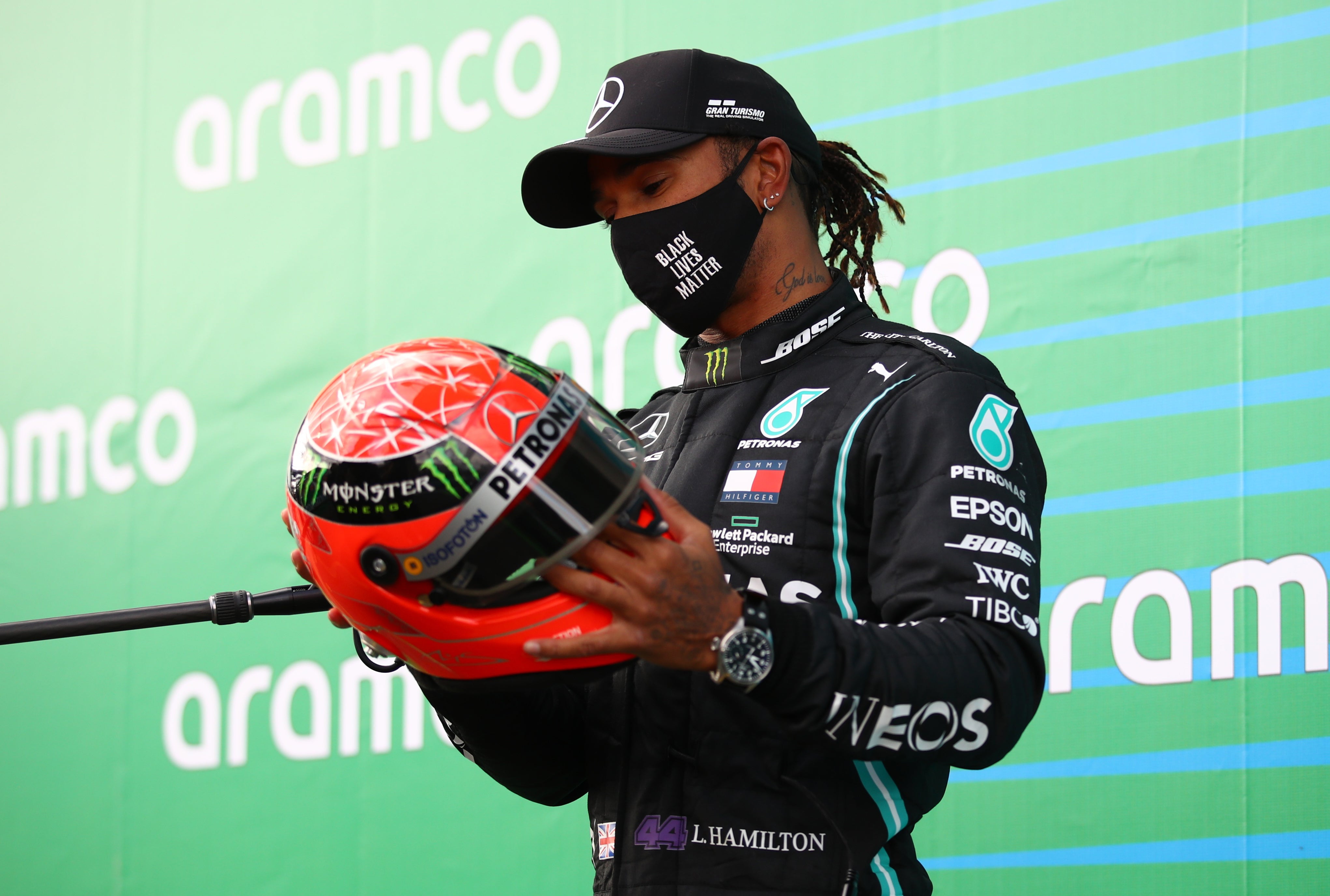 Those days were very different – fewer races, fewer drivers, and fewer winners – but the risks were much more real, with four drivers killed in the 1950s that highlighted the risks posed even before F1's 'killer years' arrived in the next two decades.
But Hamilton clearly took exception to Stewart's jibe, which followed recent criticism from another former world champion in Mario Andretti for his current fight against racism within the sport. "I get knocked by many people, particularly by older drivers," responded Hamilton. "They have a bee in their bonnet and I don't know why. Who knows, one day they may get over it.
"I have so much respect for the past legends, even though they do continue to speak negatively about me all the time."
Stewart's comments did not appear to be personally motivated, although Hamilton appears to be running out of patience with being put down by past champions, but when it comes to discussing the greatest the sport has ever seen, the lines will always be blurred.
It is impossible to compare drivers from different generations, but it should not be the case that the drivers of today cannot be mentioned in that conversation simply because the sport is safer, or teams have moved to protect their investments by preventing them from competing in other categories. Stewart's point that drivers back in the 1950s and 1960s had fewer chances to win also works in the opposite direction, that for today's world champions they have to be better, for longer. Of course they have more wins, but they also have more chance of being beaten, and in Hamilton's case it still doesn't happen very often.
Source: Read Full Article