Lewis Hamilton says his imminent fifth world championship is only the beginning as he declared: "I've still got plenty more to do."
The 33-year-old Mercedes star will embark on his second attempt at winning the Formula One title this weekend, with a seventh-place finish at the Mexican Grand Prix on Sunday enough to seal the deal.
Ferrari's under-fire Sebastian Vettel must win at the Autodromo Hermanos Rodriguez to stand any chance of stopping Hamilton from taking the spoils. And the omens are not good: the German has never finished on the podium here in three attempts.
Hamilton's extra-curricular activities away from the track are well known – only on Wednesday was he busy promoting his Tommy Hilfiger fashion collection in Mexico City – but the Briton insists his desire to race in Formula One remains greater than ever.
Set to match Juan Manuel Fangio's collection of championships, only Michael Schumacher, who won the last of his seven titles, aged 35, will then stand in Hamilton's way. Hamilton will be the same age as the German when his £40m-a-year Mercedes deal expires at the end of 2020.
He started his championship ball rolling in 2008 with McLaren, before waiting six years to claim his second after upping sticks to Mercedes. Yet his expected fifth championship, will be Hamilton's fourth in five quite remarkable seasons.
"It do feel like I have got quite a lot more to do," he said. "I waited a long time to win my second title, and I could have easily stayed at McLaren. I would be sitting here now with one championship. I probably wouldn't be sitting here at all to be honest.
"The journey has been interesting, and the decisions I have taken at the different crossroads, but I am very grateful for the route I am on, and I feel incredibly fortunate to be in the position I am in."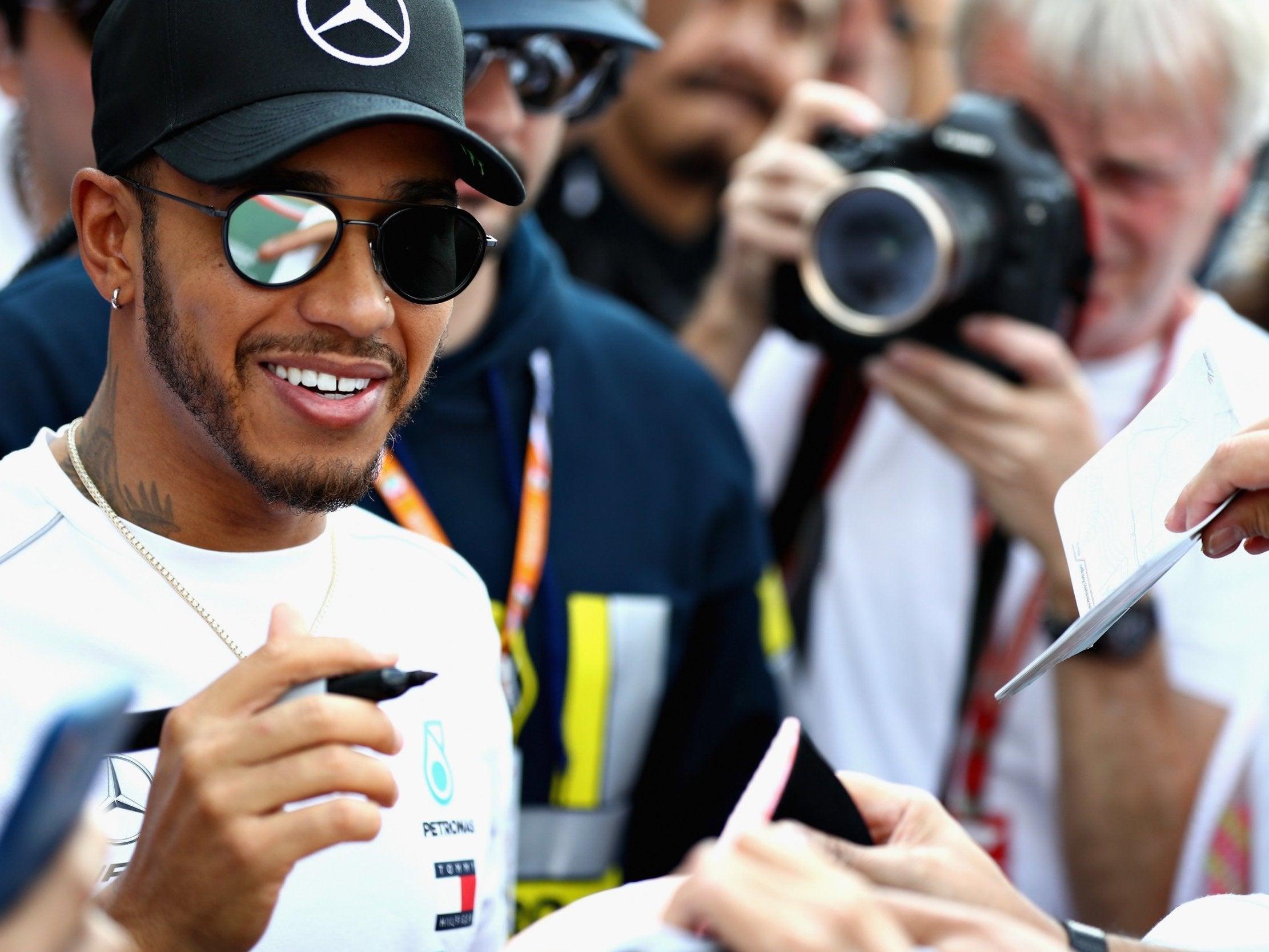 The thin air of the high-altitude track in Mexico City, sitting 2,200 metres above sea level, acts as an engine equaliser, and it is expected to bring Red Bull, and last year's winner, Max Verstappen, in to play.
The 800-yard charge to the opening corner is the longest of the season before the drivers slam on the anchors from 220mph and attempt to navigate the first three corners without collision.
It is likely to pose the biggest threat to Hamilton's championship bid, and his coming together with Vettel at this venue last year may still be in the back of his mind.
Schumacher was notoriously involved in collisions at the season-deciding rounds in 1994 and 1997, while Ayrton Senna and Alain Prost crashed in successive years as they diced for the 1989 and 1990 titles.
But Hamilton added: "Everyone is here to do a great job, and I don't think anyone wants to taint their own history, and their own futures, by doing something similar."
The Briton has painted a calm and collected figure both in Austin, Texas last weekend and here, too. The weight of history does not appear to be playing on his mind.
"This isn't my first rodeo," Hamilton, who won last year's title in Mexico, added with a smile. "Being that I am older, I have got the experience and I know what I need to do to get into shape.
"I choose what I want to put my focus towards, and I don't allow any negativity in, so I am just on a positive wave. I am enjoying racing. I am here to race, to win, and to deliver this championship for the team."
Follow the Independent Sport on Instagram here, for all of the best images, videos and stories from around the sporting world.
Source: Read Full Article