Outgoing Red Bull driver Daniel Ricciardo and Max Verstapphen were caught up in a furious conflict on what was meant to be a special weekend for the team at the Mexico Grand Prix.
Lewis Hamilton sealed his fifth world title, but Verstappen clinched his second win of the 2018 season after dominating the whole weekend except for the final qualifying session.
The Dutchman was narrowly beaten on Saturday by his teammate and was unhappy with Ricciardo's celebrations, which spurred him on to overtake him on the first corner and win the race, according to his father.
"He as especially annoyed by missing the pole and by the car, but also by Ricciardo," Jos Verstappen told Ziggo Sport. "He celebrated his pole position with an exuberance as if he had become world champion. He [Max] was very angry.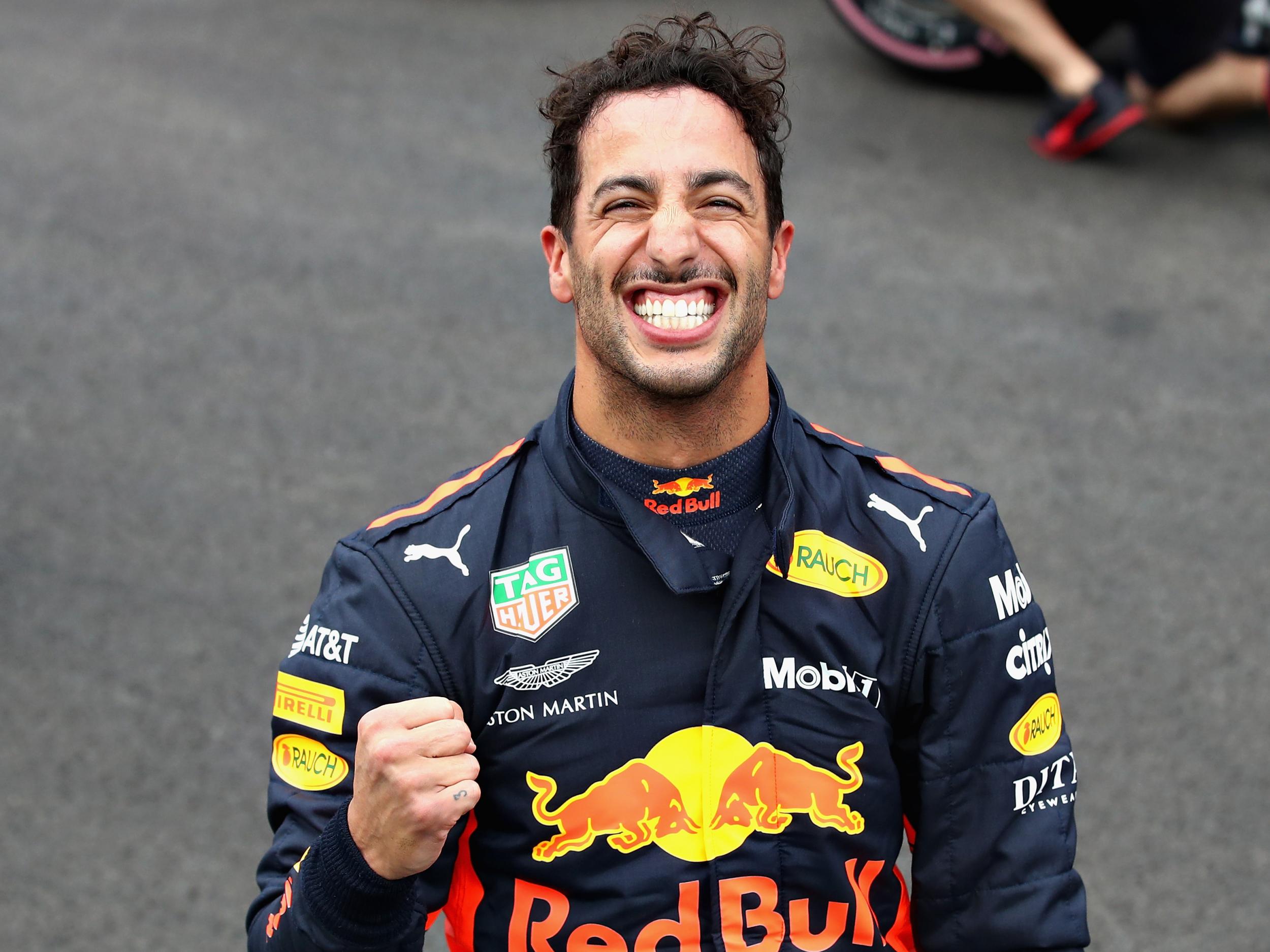 "I was not really happy myself but I spoke to him (Max) before bedtime. I tried to calm him down a bit, he was particularly angry because the car was out of order. That pole position is nice, but winning is of course much more important.
"He was greatly exasperated and wanted only one thing, that was winning the race."
After the race, Verstappen said it was a shame to see Ricciardo end the race with yet another engine failure, but could not hide his delight at standing at the top of the podium for the second time.
"It was a shame to lose Daniel, I think we could have had a one-two or at least two cars on the podium. And of course then afterwards you want to make sure that yours doesn't retire. [Now] I'm going home so really happy about that," he said.
Ricciardo, who is joining Renault next season, meanwhile said he is "done with" Red Bull and "doesn't see the point" of taking part in the final two races following his eighth retirement of the season. His one-stop strategy seemed to be enough to hold off Sebastian Vettel and claim second, but an engine problem forced to him to retire and says incoming Toro Rosso driver Pierre Gasly may as well start now.
"I don't think frustration is the word anymore," he said. "Everything feels hopeless. You know, honestly, now where I am, I don't see the point of coming on Sunday, I don't see the point of doing the next two races. "I haven't had a clean race or weekend in so long.
"I'm not superstitious or any of this b*******, but… the car's cursed. I don't have any more words. Helpless I think is the best word. Even today, you know, the starts have been good all weekend, the practice starts, and for the race start, it's all over the place with the pre-start.
"Just things are happening on Sunday which I've got no more explanation for. The car… I'll let Gasly drive it, I'm done with it."
Follow the Independent Sport on Instagram here, for all of the best images, videos and stories from around the sporting world.
Source: Read Full Article