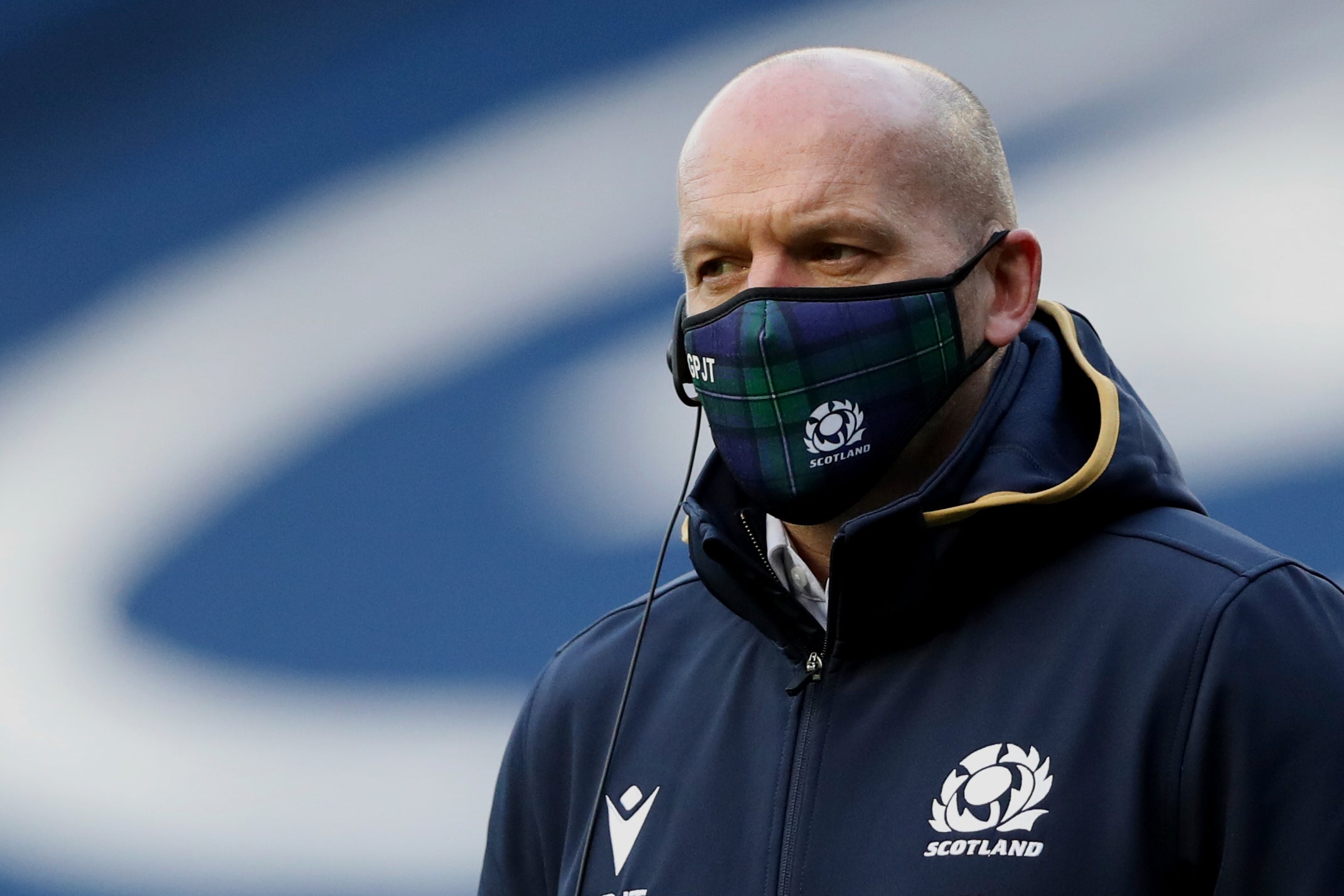 That opportunity to impress now appears gone, with the head coach expected to name a full-strength line-up when Scotland complete the tournament in a fortnight's time – presumably in the third-place place-off, with France needing only a win against Italy in Paris next week to seal their place in the final.
But Brown can still see merit in the decision to plough on with the Autumn Nations Cup despite the difficulties caused by the pandemic.
"I think it's been a good idea," said the 31-year-old. "It has been important to get Test rugby back on, for ourselves as players and for spectators.
"Putting it in a table and trying to qualify as high as possible for the play-offs adds competition and that can only be a good thing. You've got something to win at the end of the tournament – something to work towards – so I think it has been a really good innovation.
"However, it is hugely disappointing not being able to play next week for a number of reasons. Obviously, we want to play Test rugby and I'm sure there would have been a few opportunities for guys who maybe haven't featured up until now, and it would have been another great spectacle because Fiji here is always a great game.
"But it does provides us with a couple of days to rest up – there are a few sore bodies to recover – and it gives us a long lead-up into the finals weekend against either England or Ireland, so that will give us a little bit of extra time to review and preview."
The battle for Scotland's number two jersey has been a two-way fight in recent years between Brown and Stuart McInally.
But the emergence of Turner – who now has four tries in eight Test appearances – has made the situation more complicated.
"I've been working with George for a number of years now and he's a brilliant player," said Brown.
"People have probably seen snippets of the quality he's got during the last few weeks and having that depth in quality is really important to pushing people on.
"It means you can't have games where you don't play near your best if you have that competition behind you, so it encourages you, spurs you on, makes you improve, and evaluate where you are and how to get better."
PA
Source: Read Full Article