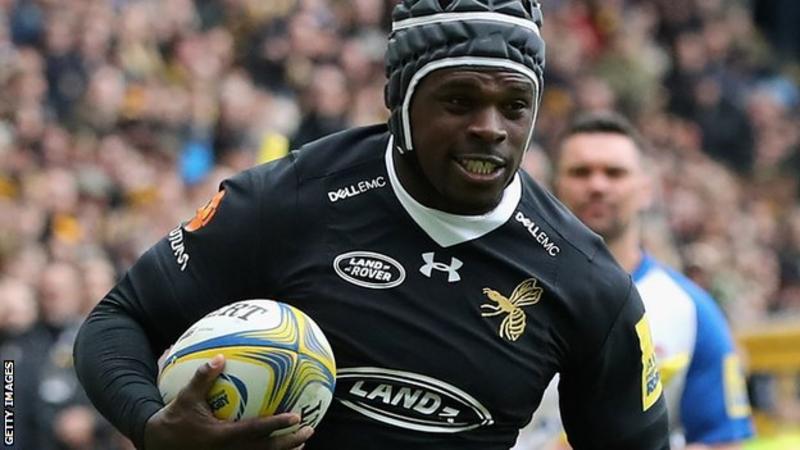 Former England wing Christian Wade says he has a "mountain to climb" as he embarks on a career in NFL.
The 27-year-old is third in the all-time Premiership try-scorers list with 82, but won only one England cap, on a tour of Argentina in 2013.
This week Wasps released Wade from his contract to allow him to pursue a career in American football.
"There's so much to learn in such a small space of time," said Wade, who now joins the NFL's Player Pathway.
The scheme allows one extra practice squad spot for a foreign-born development player and has been used by the likes of Australian former rugby league player Jordan Mailata, who is in London this weekend as a Philadelphia Eagles player.
"It's something that I don't take lightly," Wade said. "I'm going to be starting my training regime literally next week and it's a huge mountain to climb.
"There's some phenomenal athletes but I believe in my skills and hopefully I'm good enough.
"It's been a very difficult decision for me, giving up my career in rugby.
"Wasps have been so incredible to me – they've looked after me from the age of 16 all the way up to now and the fans have been great, the RFU has been great as well."
Insight and chat – subscribe to the Rugby Union Weekly podcast
Source: Read Full Article