Eddie Jones fears some of his England squad will not be able to handle the extreme heat in Japan next year, with plans now put into place to fly them out to Italy next summer in a desperate bid to get them used to the heat they will face in the 2019 Rugby World Cup.
Two of England's training camps will take place in the Italian city of Treviso in order to replicate the heat of Japan, with Jones concerned about the results of how some of his players reacted to a training session held earlier in the year that saw those conditions replicated.
"We've already heat tested the players once and there were a number of them who have negative reactions to heat," Jones said in Vilamoura, Portugal, where he is putting the squad through their paces in a warm-weather training camp ahead of the Quilter Internationals next month. "So we have to do more work in getting them right to cope with heat.
"We heat tested them at Pennyhill before the South Africa tour. We set up the 3G area with a similar climate to test the players in a session. You do all their blood and saliva testing to find out how they're coping with the heat.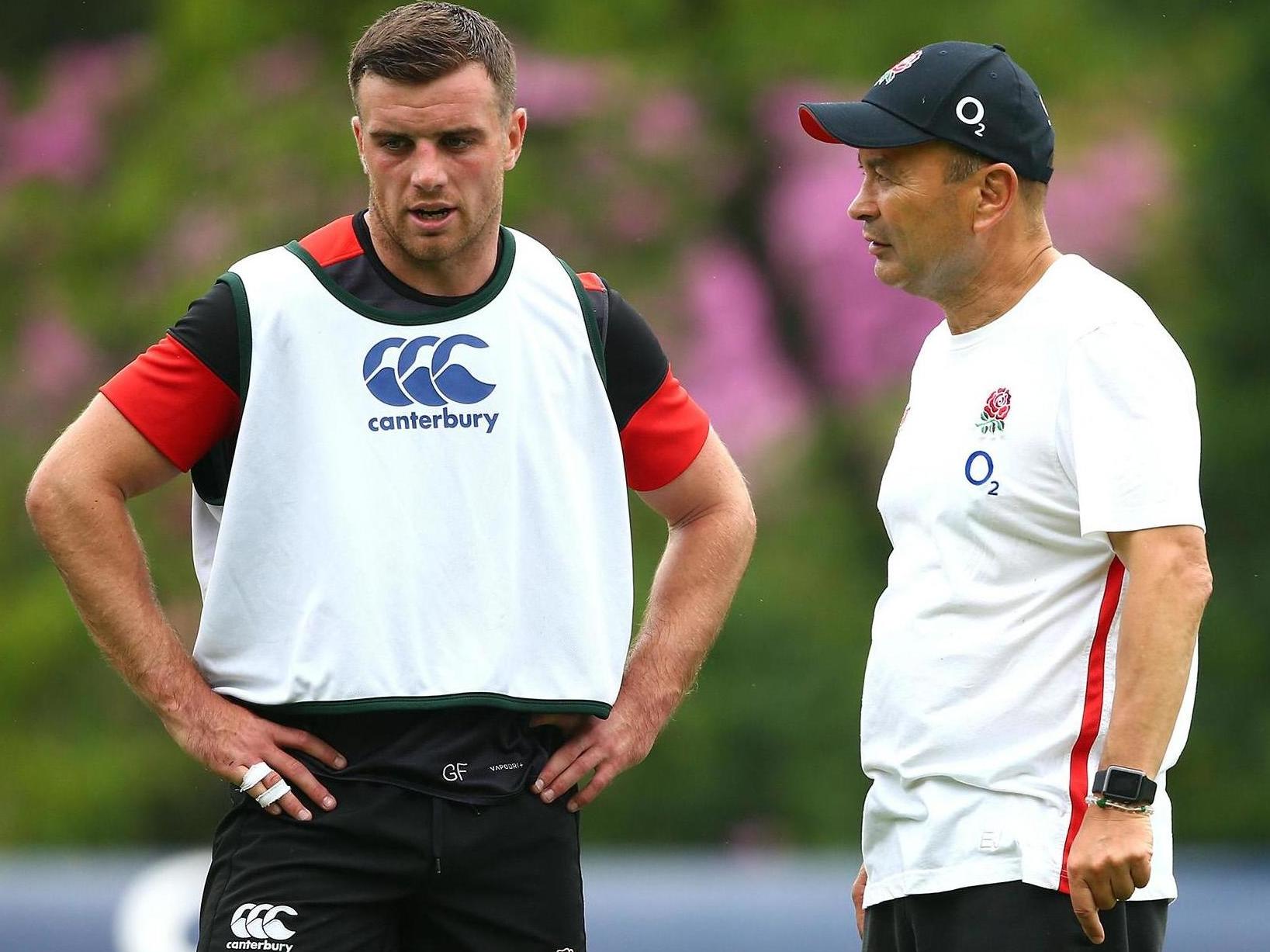 "The usual players did well. The Farrells, Fords. The good players always find a way to react.
"You struggle to retain your work rate and then you struggle to retain intensity in terms of your skill execution. They're the two factors."
The issue facing Jones, as he knows so well from his time spent in Japan, is that the country holds different climates where in one region teams will face sweltering humidity, and in others they will face typhoon-like conditions, as the last month has shown.
But the Australian hopes that by taking the squad to Treviso, through his contacts with the Pro14 side's current head coach Fabio Ongaro after coaching the Italian at Saracens 10 years ago, those who struggled to handle the heat will find their peak come September next year.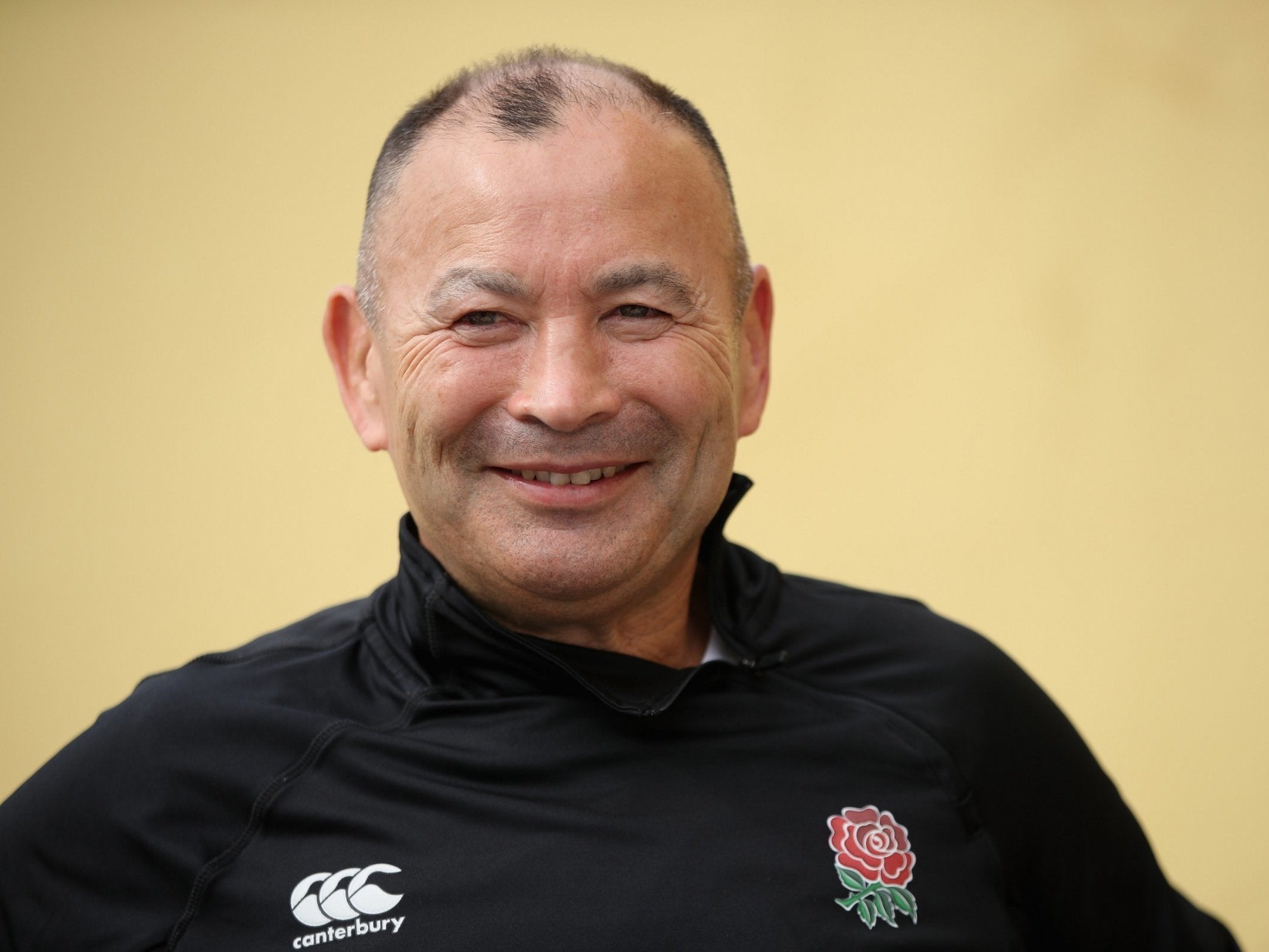 "I've got a good mate there who I coached at Saracens, Fabio Ongaro, the Italian hooker. He's the coach there, I've been over there on a number of occasions, and then we did some climatic checks of where the conditions are very similar and that came up. We investigated a bit more and it became almost a no-brainer for us.
"Treviso's climatic conditions are very similar to the possible conditions we could encounter in Japan, and climatic synergy is good. We can get a hotel and training ground that again is going to be very similar to what we'll have in Japan, and it's a rugby town.
"We're going to have an eight-day camp before the first Test in a warm location so this is a bit of a test run to see how the players handle it," Jones explained. "I don't see it as identical but it is useful in being able to trial things before the World Cup. Everything we do now is concerned about the World Cup.
"Just knowing the hotels we're going to stay at, the certainty of the condition of the training grounds, how we structure a training day – when we can train twice a day, when we can train once a day – we've done all the trips. It's that certainty in terms of detail."
He added: "Get used to physically, mentally and skill wise how to play in those conditions. And there are all the science bits about when you train and when you don't train. How you recover, that's all the fancy stuff."
Of course, it cannot be overlooked that the World Cup will be taking place in the heart of monsoon season. Not only that, but there is also the threat of regular earthquakes and, as we tragically saw in 2011, tsunamis – which hit the Far East once again this year with devastating circumstances.
"There's not much you can do apart from have alternative training plans that we're in the midst of formulating," Jones said of the ability to cope with such natural disasters. "You could have three days where you can't train outside so we're definitely coming up with plans to train inside. But then there's the thing if there's a typhoon on you can't use the roads so you can't leave your hotel."
Follow the Independent Sport on Instagram here, for all of the best images, videos and stories from around the sporting world.
Source: Read Full Article