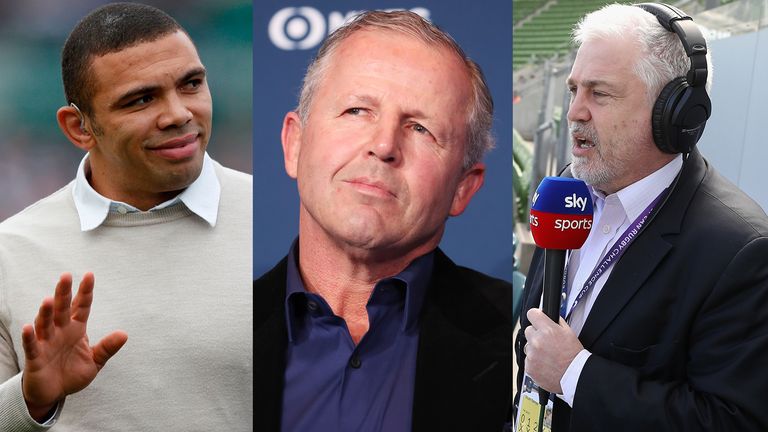 Each day this week we will be asking our pundits to weigh in on a question of the day. Wednesday's discussion is about what England need to get right if they are to beat the All Blacks at Twickenham on Saturday, live on Sky Sports.
Bryan Habana and Sean Fitzpatrick will be joining some familiar faces in the studio this weekend, while Stuart Barnes will once again be calling the game along with Miles Harrison from up in the gantry.
Ahead of England's second Quilter International, in which they welcome the best team in the world to Twickenham, we asked each of the pundits what a team needs to do in order to beat New Zealand.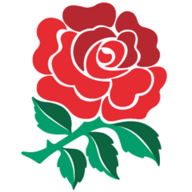 England vs New Zealand
November 10, 2018, 2:00pm
Live on
Sean Fitzpatrick says…
"There is no secret to beating New Zealand – you have to take them on and put them under pressure. What the All Blacks do is build pressure themselves and if they are not making mistakes then they are very hard to live with.
"England have to take their opportunities when they come. England have to cut down on their mistakes and tackle, however they cannot just expect to win by defending, they need to attack and look to score some tries.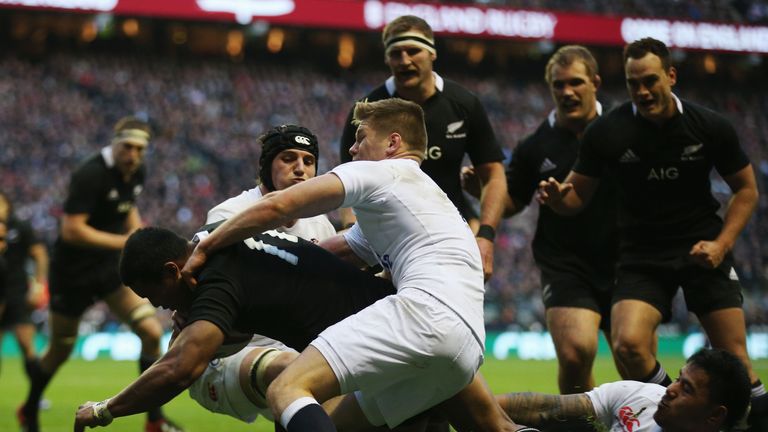 Another area England have to look at is winning first phase ball – we saw against South Africa how they battled come scrum time and I think this Saturday the All Blacks will look to put them under huge pressure in this area.
Bryan Habana says…
"If you look at occasions where teams have beaten the All Blacks, it's occasions where teams have taken the game to them. Not only on attack but on defence as well. In the Boks' win in Wellington in September, they forced the All Blacks into making mistakes – the Willie le Roux try from a Jordie Barrett error a case in point. It's stuff they don't normally do, and it came about because they were rushed, and therefore their time on the ball was cut down.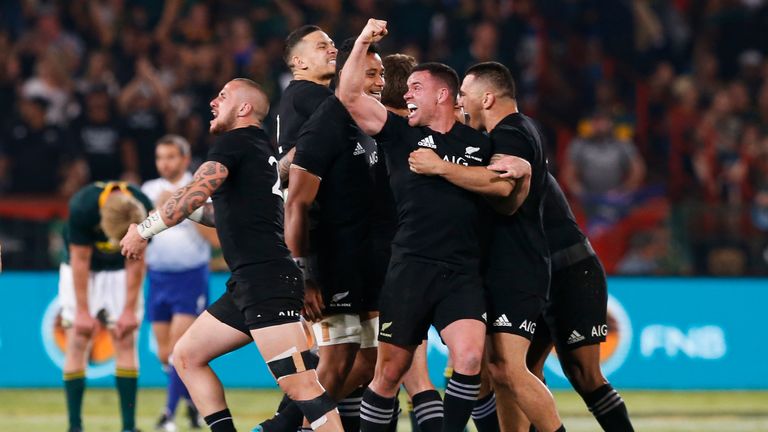 "When England beat New Zealand in 2012, it came about because of strong ball-carrying from the likes of Brad Barritt and Manu Tuilagi – nobody held back.
"Jones will be hoping he sees the same intent this weekend, and to that end will be warning his troops against the danger of getting into a defensive mindset against a confident outfit such as the All Blacks."
Stuart Barnes says…
"New Zealand are the most athletic team we've ever seen perhaps in a generation, but to gain that athleticism, you have to sacrifice something else and they are not quite as dominant in collision and size.
"As South Africa showed in that last Rugby Championship game in Pretoria in particular – even though they lost – was you have to hit hard on the gainline. You have to power into breakdowns, put men in there and try and overpower them.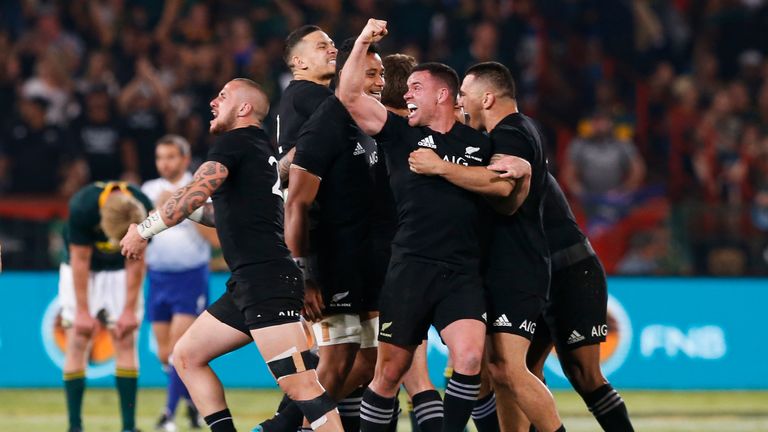 "It's a bit of a risk because when New Zealand get turnovers, they're the best in the world, but you're not going to beat New Zealand without taking a bit of a risk. So I think the key is to try and dominate every single collision and to take a slight risk at the breakdown, trying to hit them off the ball.
"Power and aggression. They're the words."
#Followtherose this autumn with all of England's Tests live on Sky Sports throughout November. The action continues on Saturday against New Zealand before clashes against Japan and Australia.
Source: Read Full Article