Joe Schmidt believes the next two matches will hand Ireland a clear Rugby World Cup 2019 yardstick.
Ireland host Argentina and back-to-back world champions New Zealand in Dublin on successive Saturdays, with head coach Schmidt expecting a stern battle against both nations.
Argentina dumped Ireland out of the 2015 World Cup with a fine 43-20 victory in the quarter-finals, while the All Blacks have topped the world rankings since 2009.
Ireland could overhaul the All Blacks into world number one spot before the year is out, but only with victory in Dublin on November 17 – and Schmidt knows his side could be facing a defining few days ahead.
Asked how telling the next 10 days could prove with next year's World Cup in mind, Schmidt replied: "Yes, where we are right now, it will tell us a lot and I think regardless of what happens in the next 10 days, everything is a benchmark.
"In particular, this is our first southern hemisphere game of this series and you saw in Australia (in June), the way that southern hemisphere rugby is played is worth a fair bit of freedom.
"The Argentines would probably be a little bit more combative at the ruck than some of the other teams.
"So we're going to have to really be on our mettle otherwise guys like (Agustin) Creevy and (Pablo) Matera will get on that ball very quickly."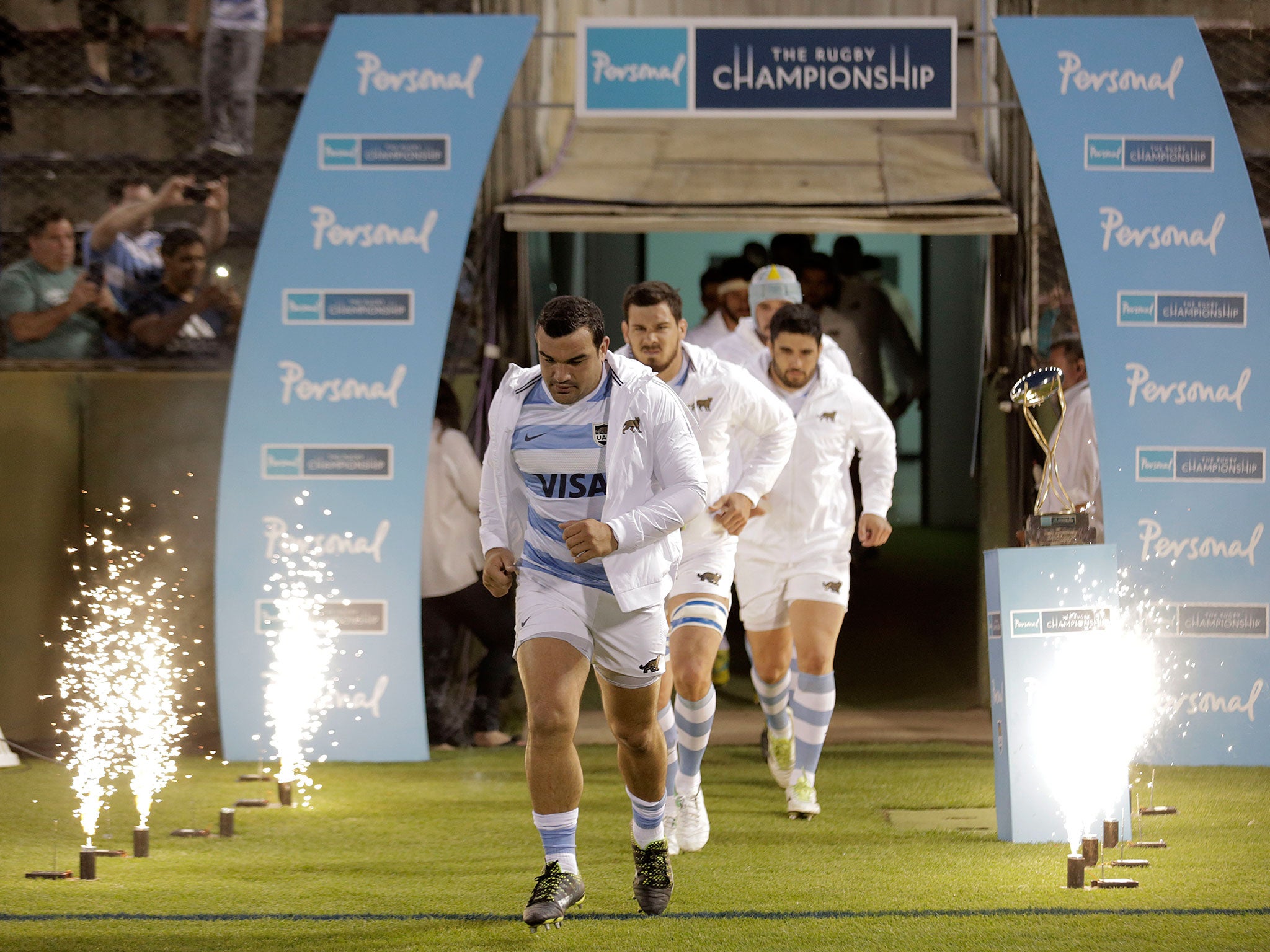 Ireland lost a glut of frontline players to injury for that last-eight loss to Argentina at the last World Cup, with Johnny Sexton ruled out and replaced by Ian Madigan just days before the Cardiff clash.
Head coach Schmidt has diligently built Ireland's depth since that day, in a bid to ensure no such possible repeat come the next global gathering in Japan.
Schmidt encapsulated how much has changed since that World Cup loss to the Pumas as much in terms of Sexton's fitness as anything else.
Asked to chart the differences between facing Argentina in 2015 and now, Schimdt said: "Well our number 10 has trained all week; he hasn't had a 20-minute intro to run the team and starting six games in the previous 12 months.
"I thought that was really tough and I thought the kid really stood up and did a great job. We got back into the game after being hesitant.
"No matter how much you try to build that confidence, it's men like Sean O'Brien that have a contagious confidence.
"He's robust, he's experienced and people see him do things on the pitch and think 'yeah, I can get into this game on the back of that'.
"We didn't quite have those players that day, losing the likes of Sean O'Brien, Paul O'Connell, Peter O'Mahony and Johnny (Sexton).
"One of the great things that's happened to us is that we've had to make last-minute changes a number of times in the last three years.
"The players are incredibly excited about what's coming up and they're nervous about Argentina and how good they are. So there's a bit of anxiety floating around which is not necessarily the worst thing."
PA
Follow the Independent Sport on Instagram here, for all of the best images, videos and stories from around the sporting world.
Source: Read Full Article