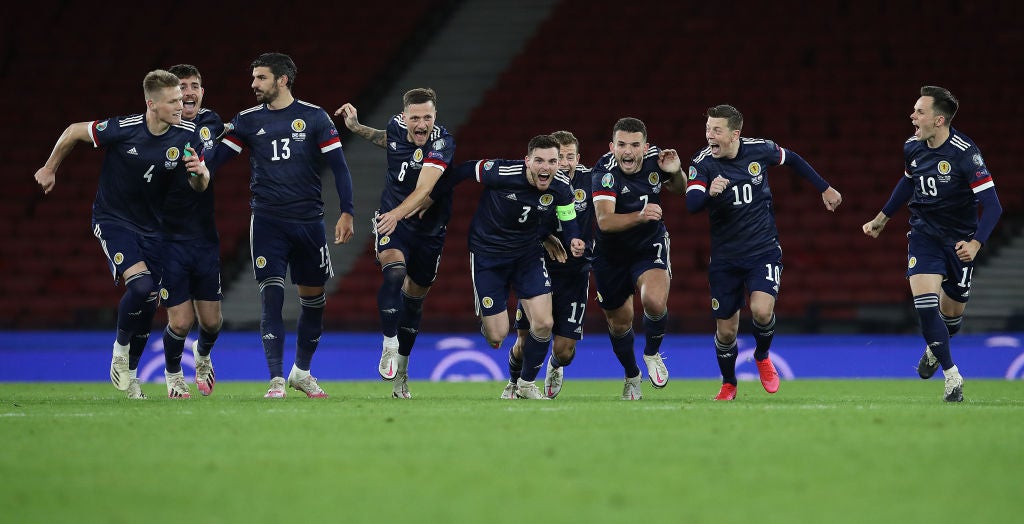 "A lot of the lads have played in play-off finals," said the former Queen's Park, Dundee United and Hull defender. "I know how much pressure there are in those games. John McGinn scored for Villa in one.
"I've seen Callum McGregor, Kieran Tierney and Ryan Jack play in Europe at the highest level, I've seen Scott McTominay's performances against PSG. Kenny McLean got promoted with Norwich, so there are a whole list of lads who have produced on the big occasion.
"It's easy to look at me because I've won trophies and stuff but forget about me, I look at the other lads and know when the big occasion comes they don't shy away.
"We will go out there and whether it's 90 minutes or 120 we need to come away with no regrets. We need to walk off thinking, 'OK, we did our all there'.
"We believe if we do that, it will be enough. If it's not, we'll need to deal with that.
"It's all been positive going into this game and we believe if we can put in the kind of performances we have done over the last couple of months it will be good enough to win the game."
PA
Source: Read Full Article