Arsenal fought back from two goals down to share the first north London derby of the season and deny rivals Tottenham Hotspur a first Premier League victory in three matches.
Spurs took the lead early on when Arsenal goalkeeper Bernd Leno could only flap Erik Lamela's effort into the path of Christian Eriksen, who finished from close range.
Arsenal pressed in search of an equaliser, but against the run of play the visitors managed to double their lead. With Son Heung-min dancing his way across the Arsenal area from left to right, his dummied shot caused Granit Xhaka to dive in recklessly and concede a penalty.
We'll tell you what's true. You can form your own view.
From
15p
€0.18
$0.18
USD 0.27
a day, more exclusives, analysis and extras.
Harry Kane stepped and hammered home the spot kick, sending Leno the wrong way, and Spurs looked comfortable even if they were being overrun.
Rather than go into their shells, Arsenal went all-out on the attack, and managed to pull one back just before the break. The ball was neatly played behind the defence by Nicolas Pepe for Alexandre Lacazette to smash past Hugo Lloris just a minute before half-time.
The second-half was very much one-way traffic as Arsenal sought an equaliser, and inevitably is came when Mateo Guendouzi played a floated ball for Pierre-Emerick Aubameyang to poke home.
Arsenal thought they had a third, when Sokratis bundled in Sead Kolasinac's fiercely-hit ball across the box, but the linesman correctly ruled it out as the Bosnian defender was offside when he made his run down the left flank.

Arsenal vs Tottenham player ratings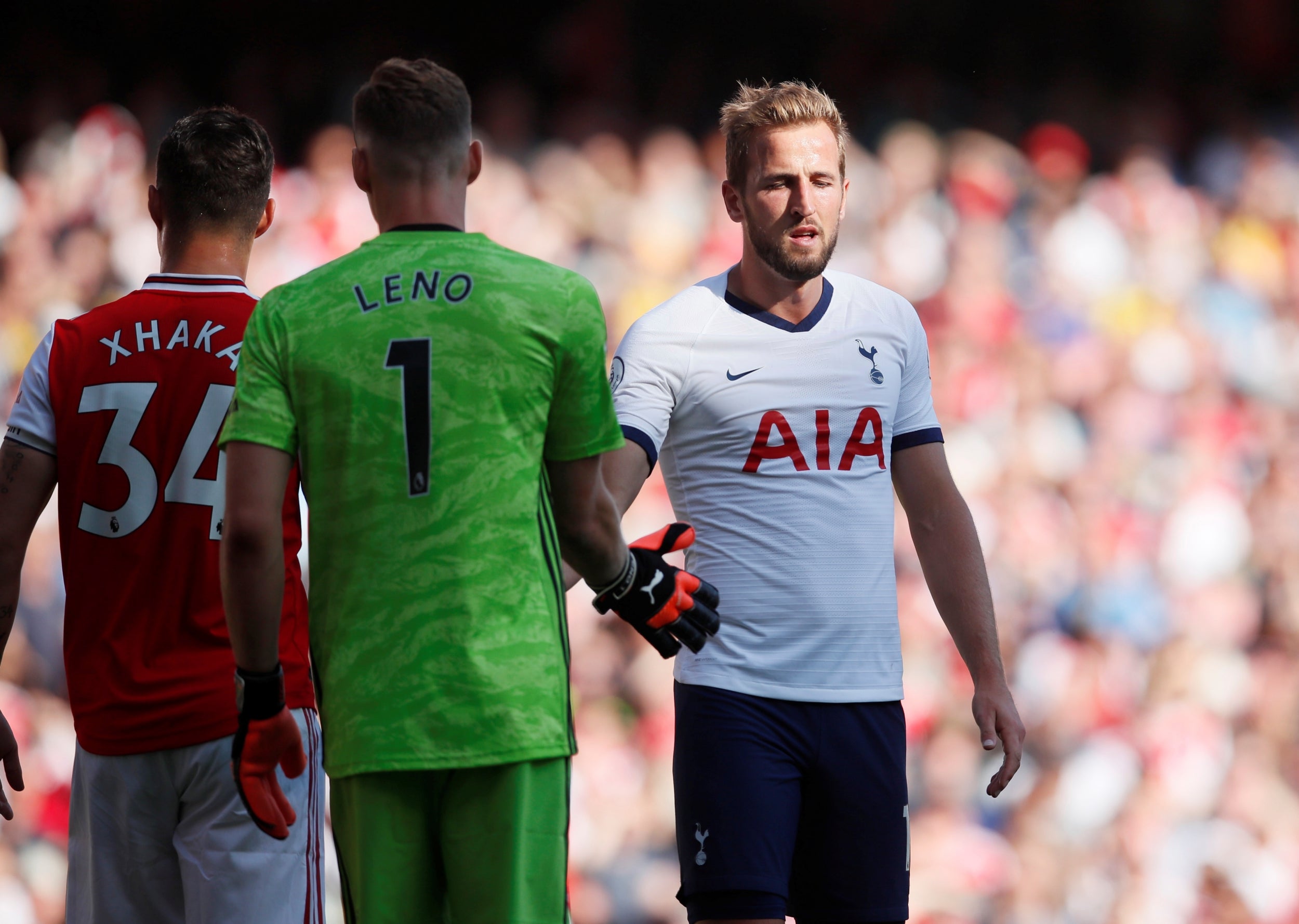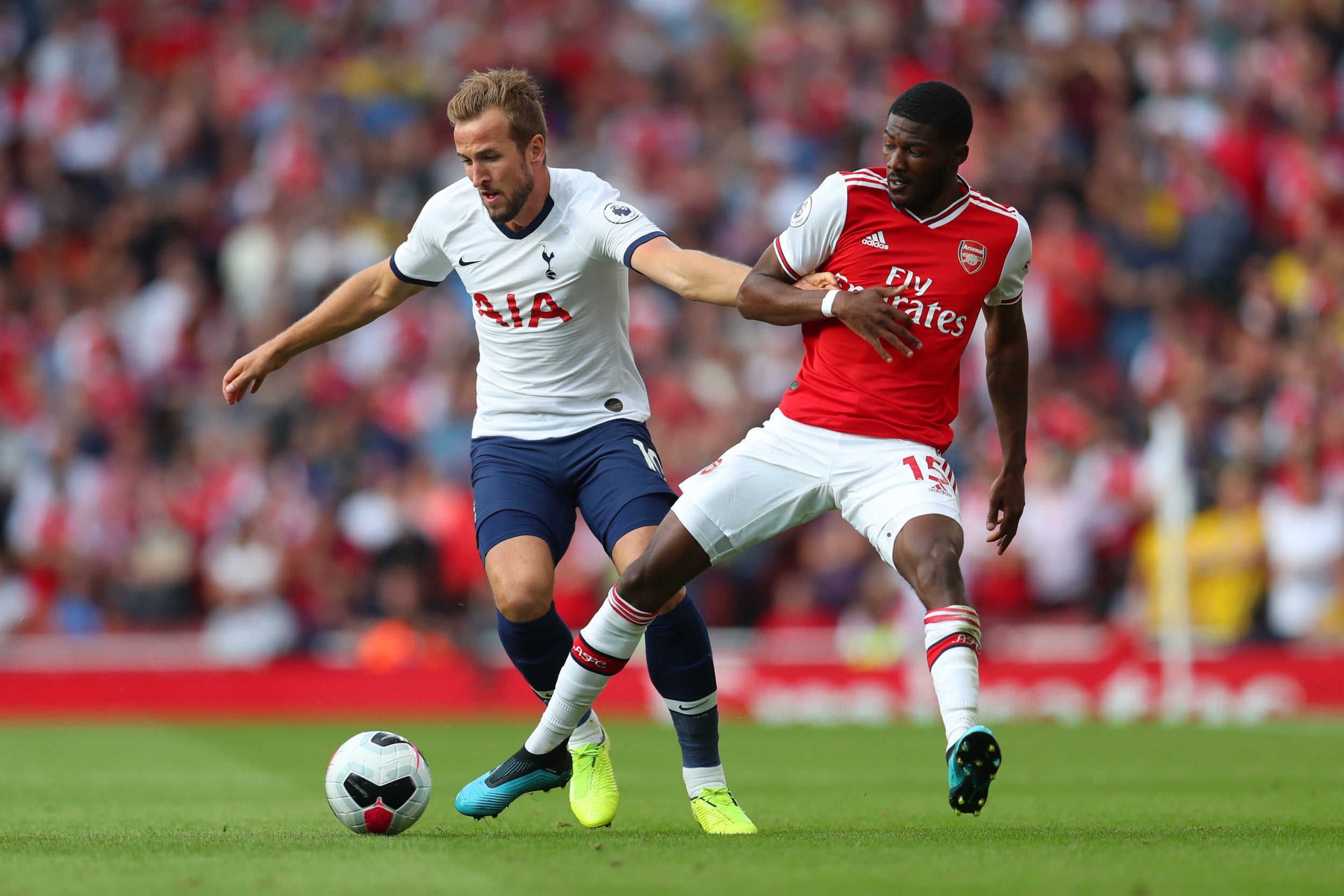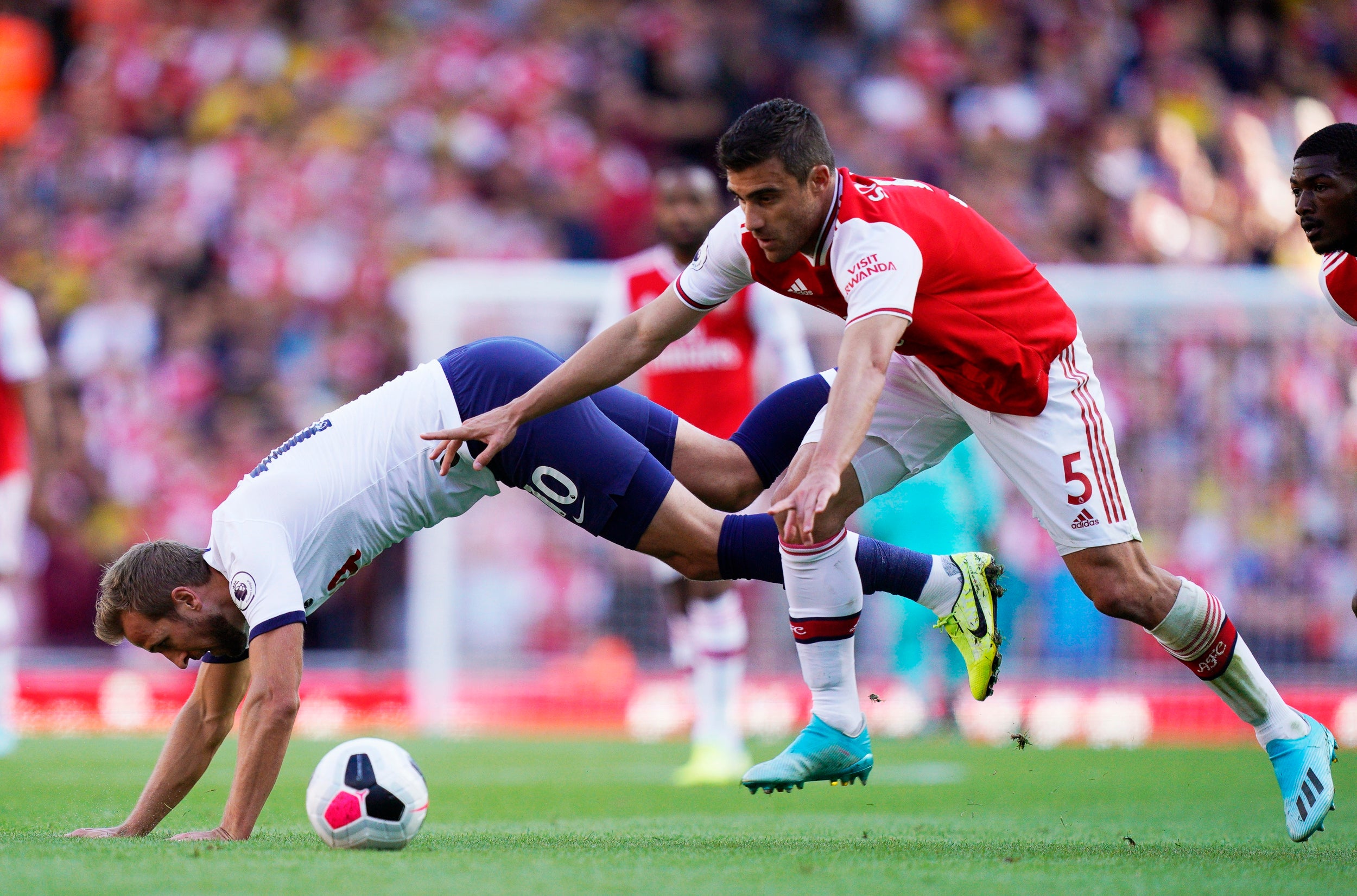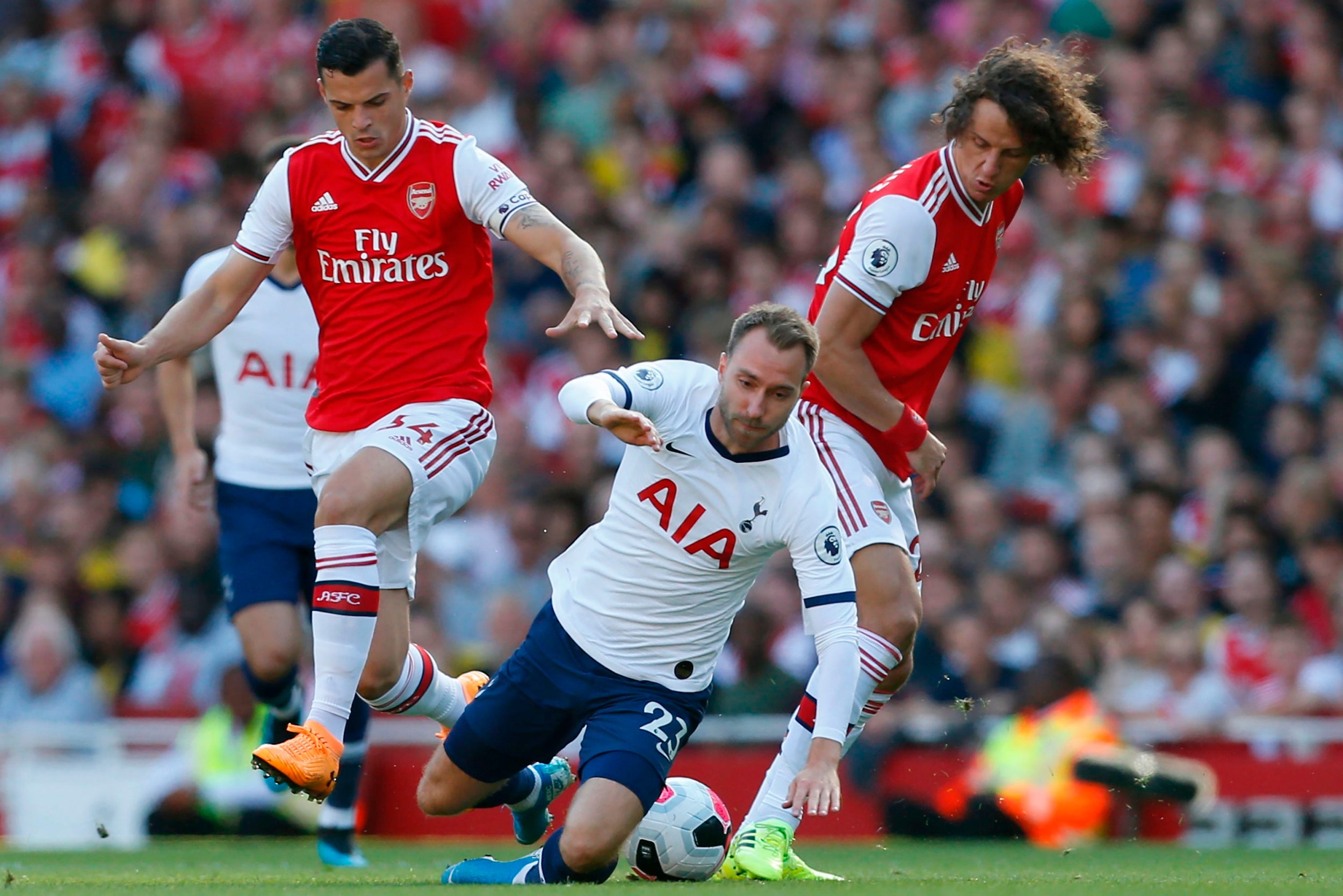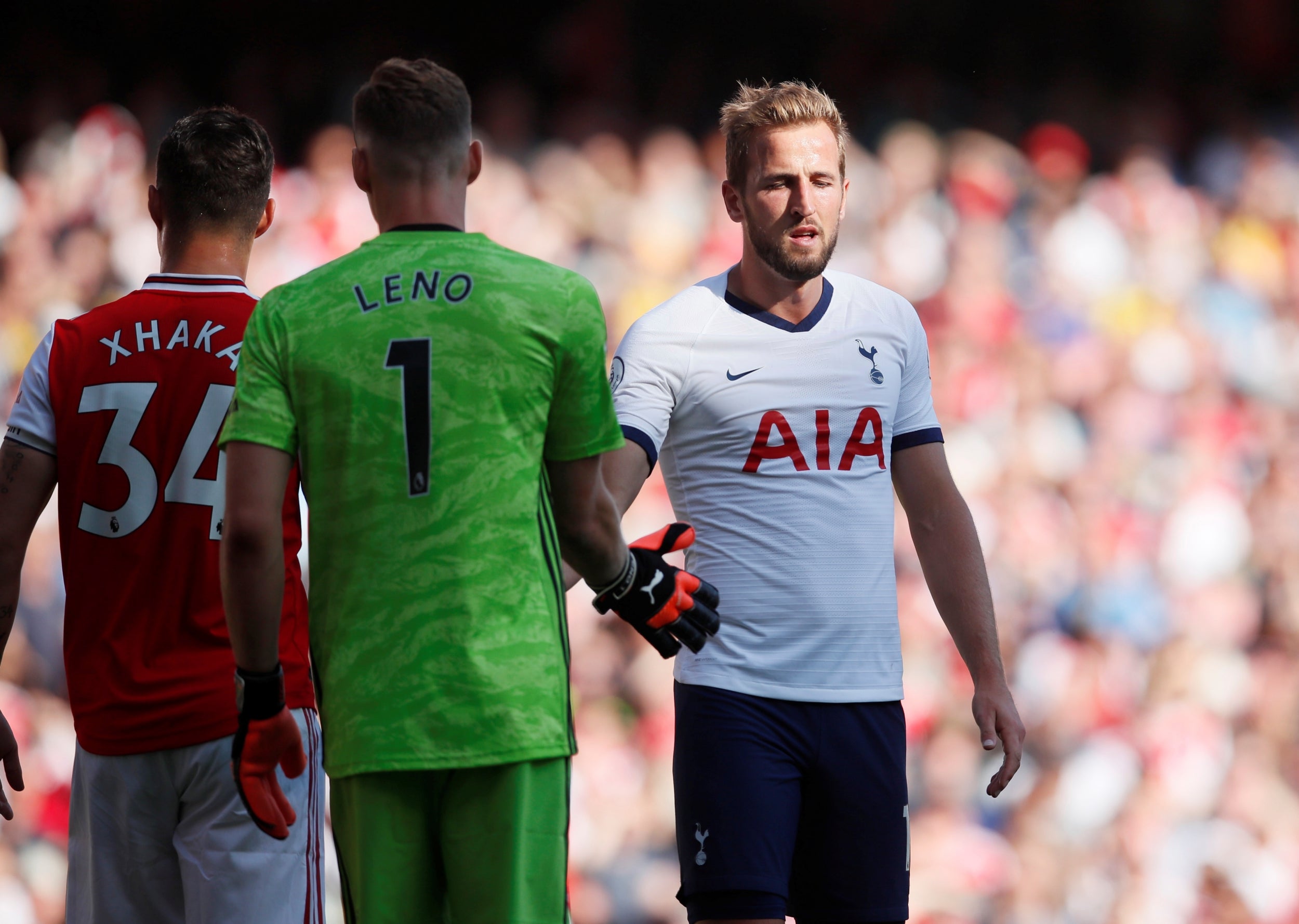 1/22

<b>Arsenal:</b> Bernd Leno — 7 out of 10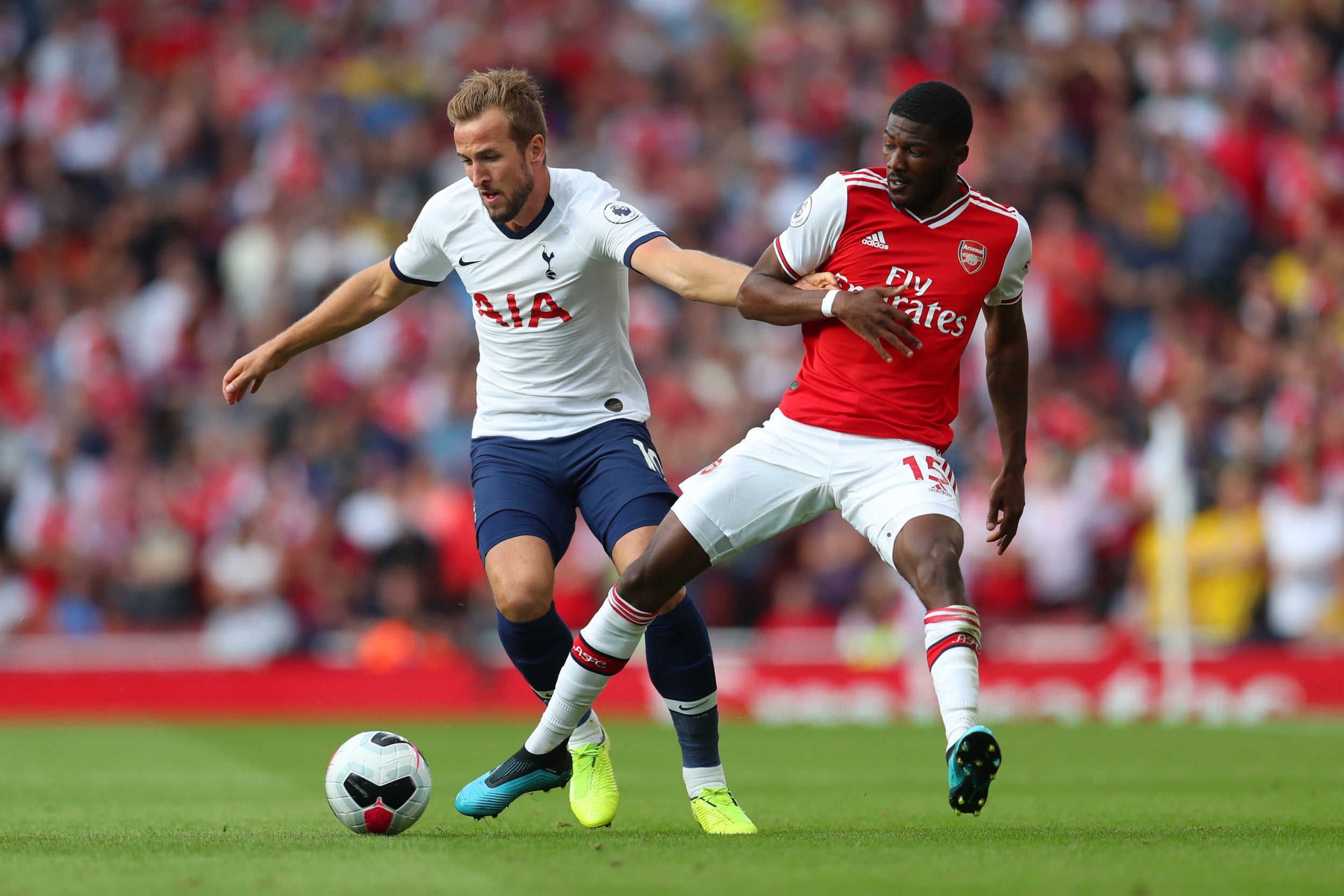 2/22

Ainsley Maitland-Niles — 7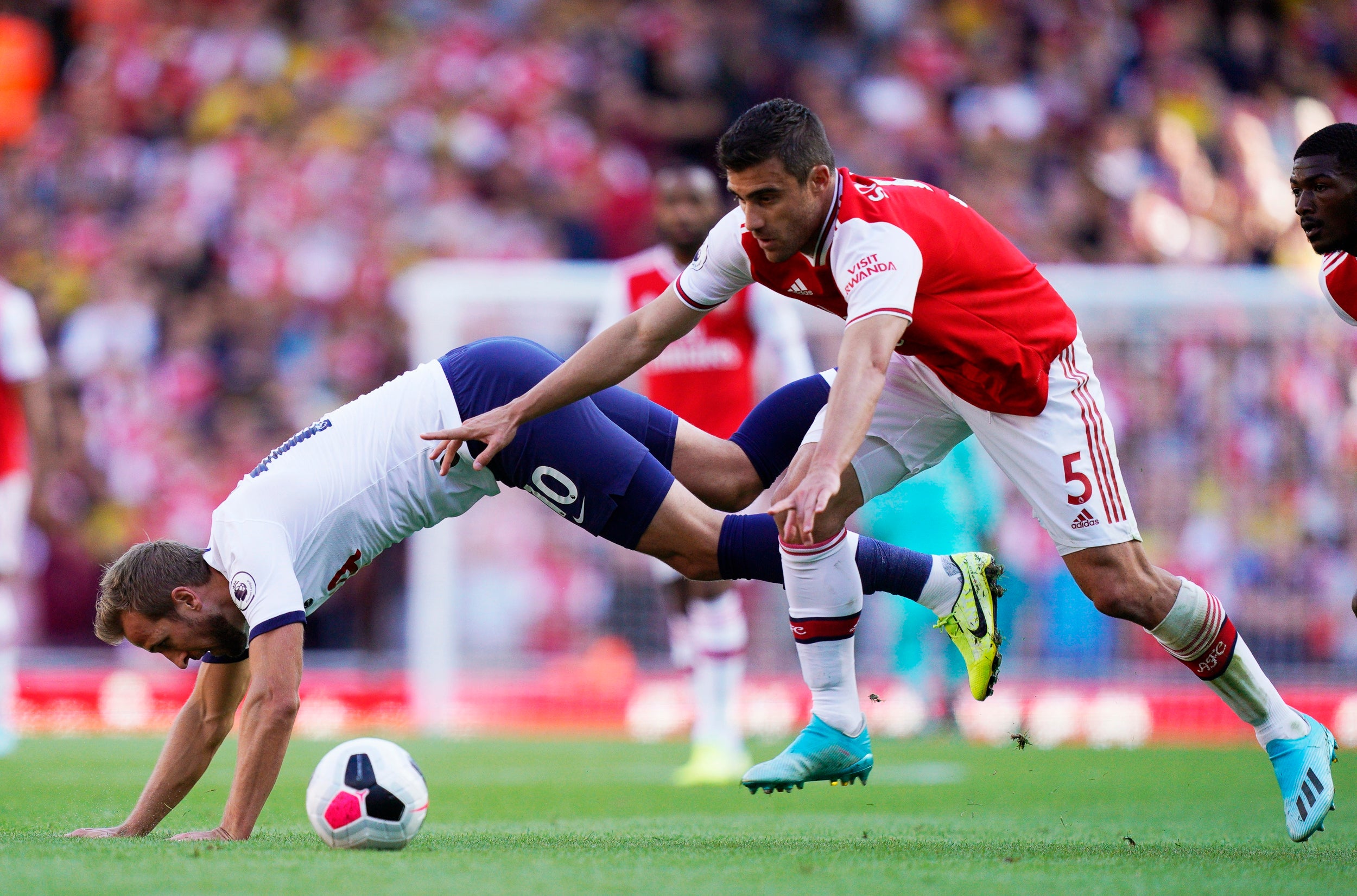 3/22

Sokratis — 6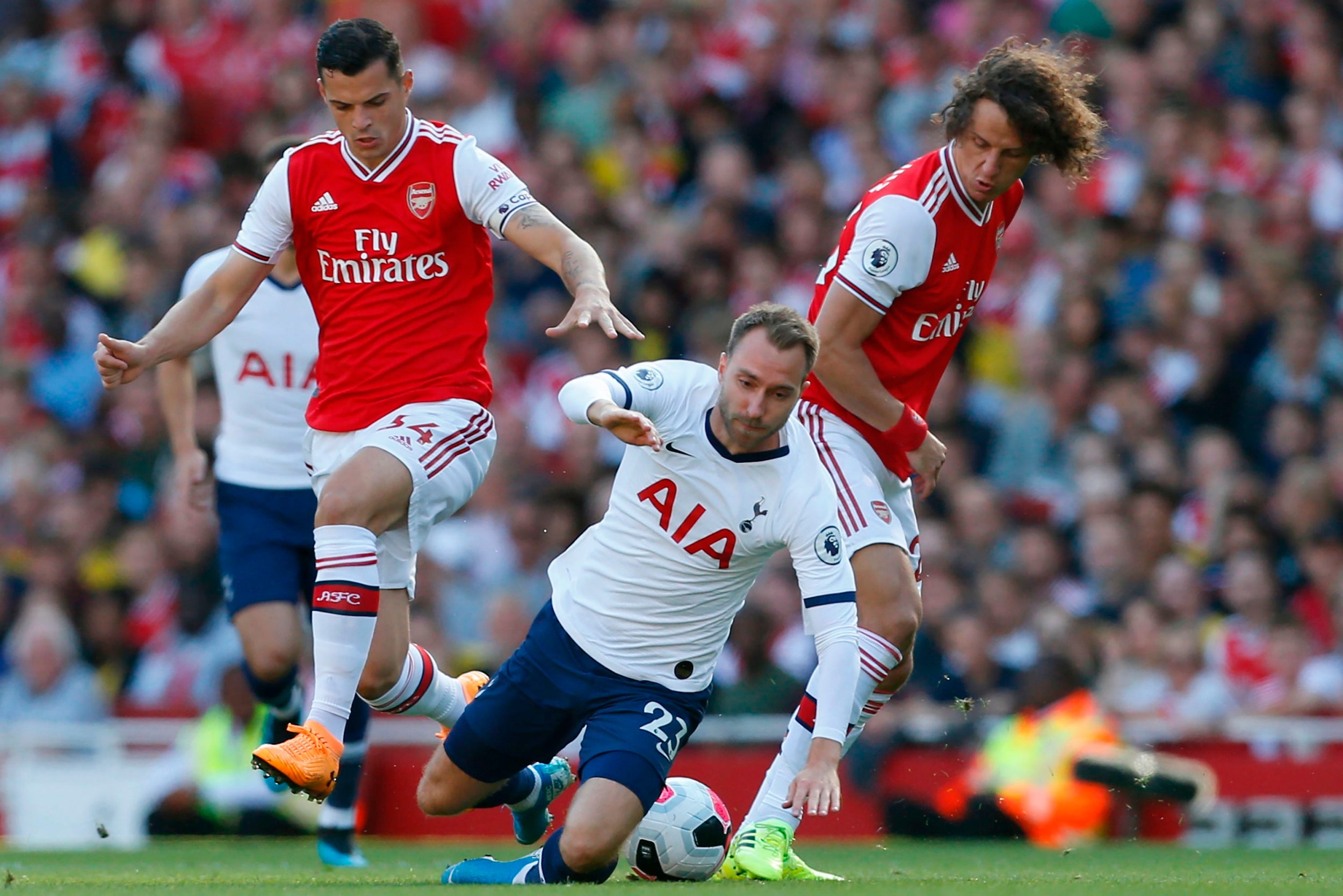 4/22

David Luiz — 7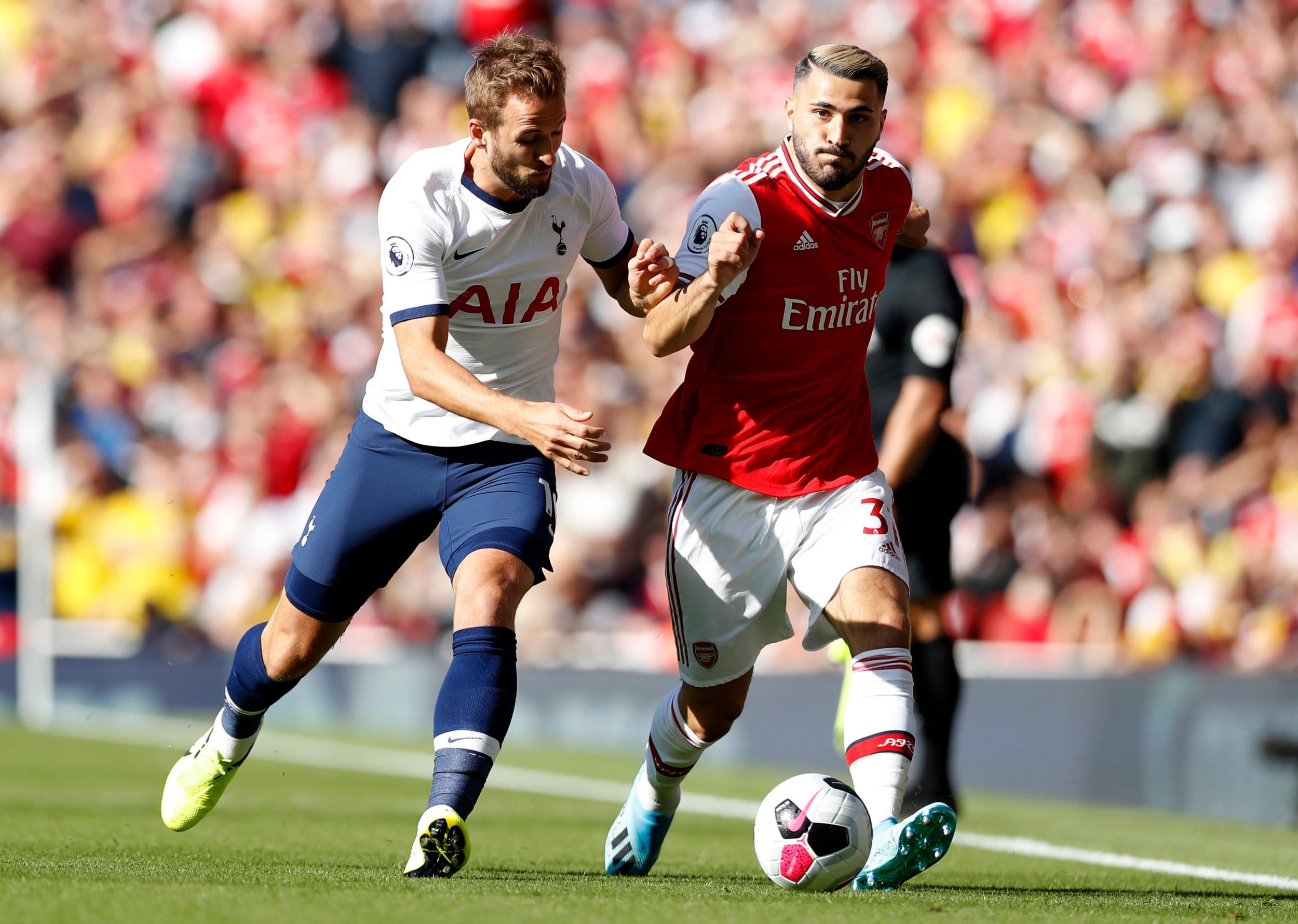 5/22

Sead Kolasinac — 6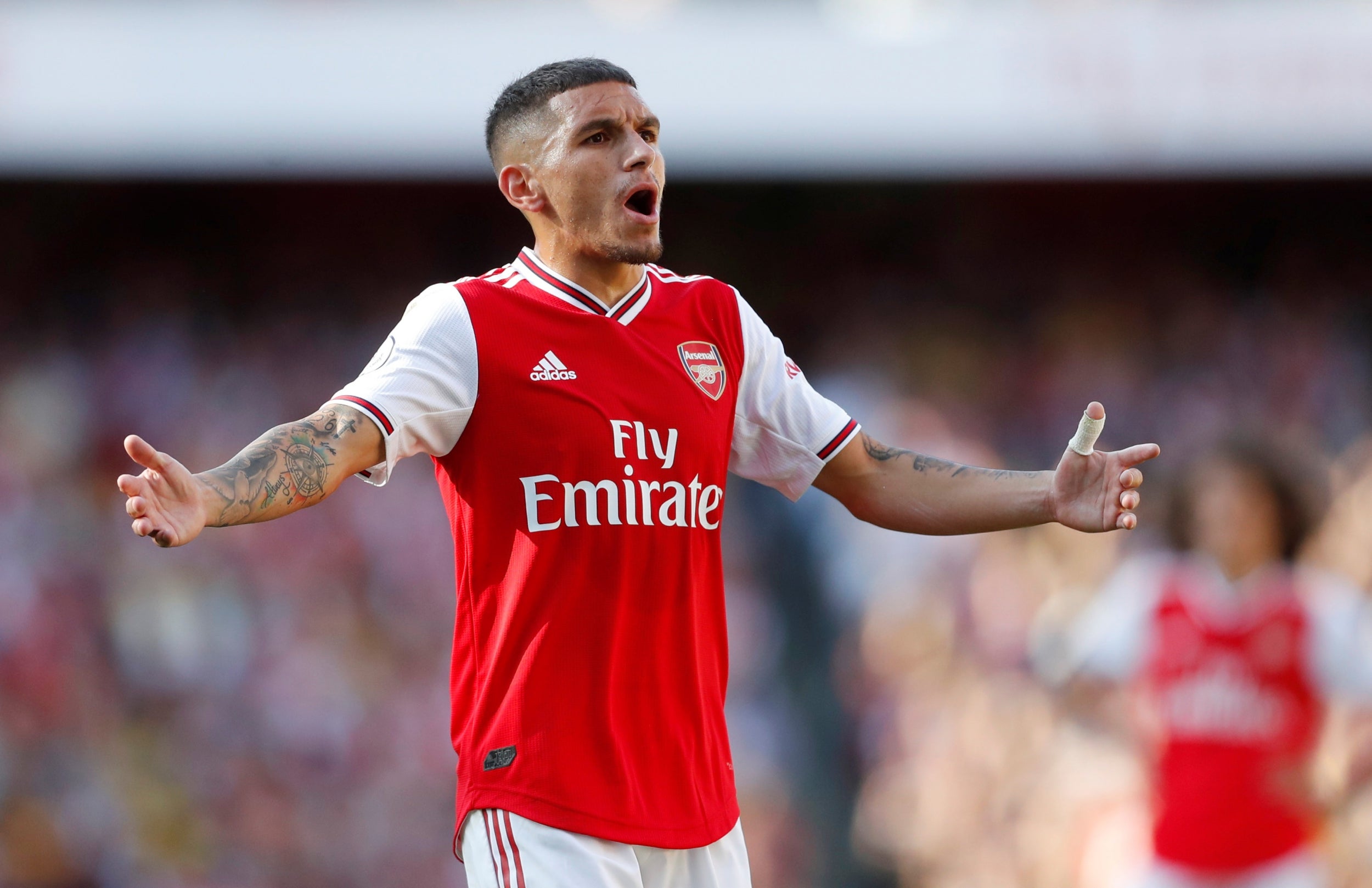 6/22

Lucas Torreira — 6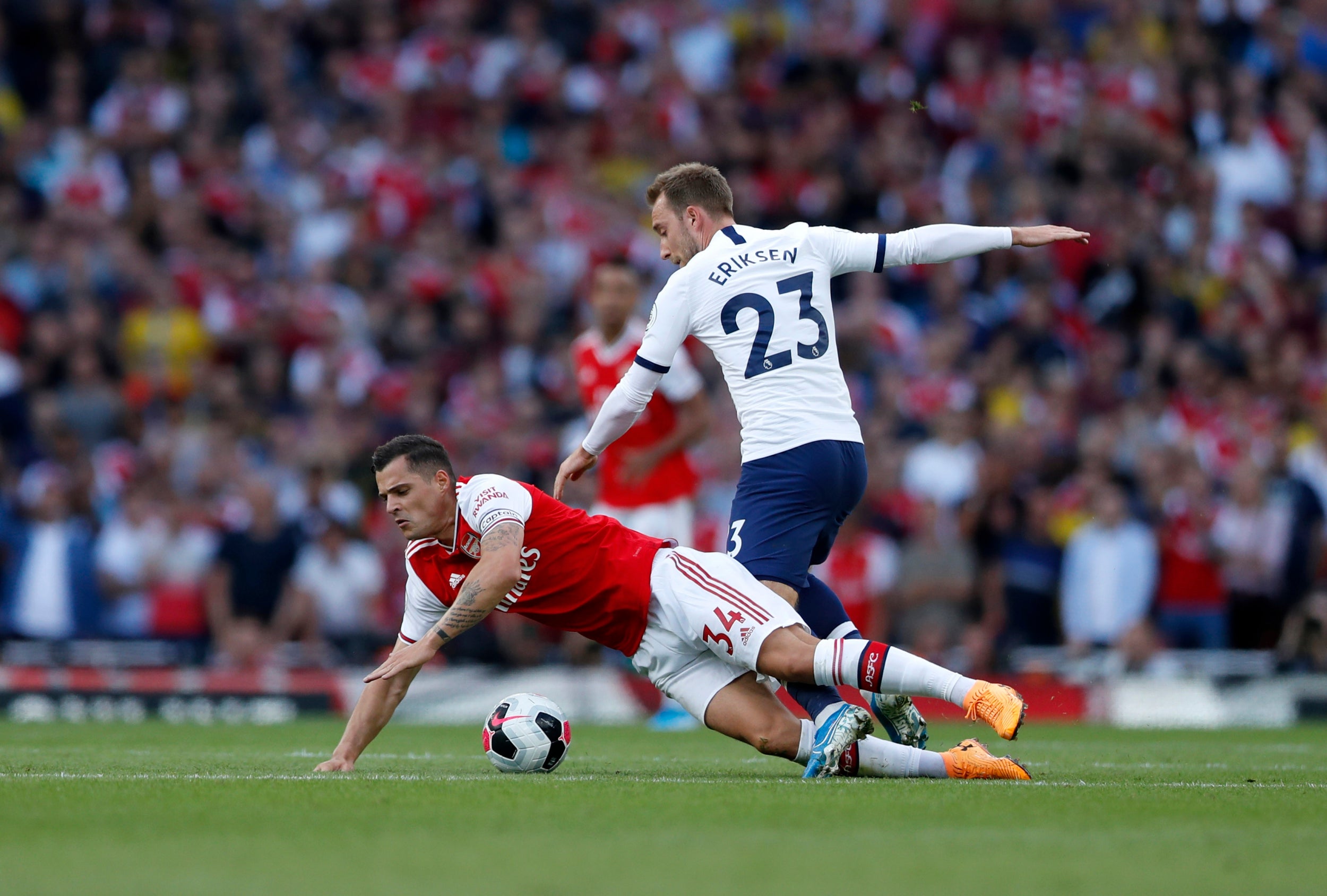 7/22

Granit Xhaka — 6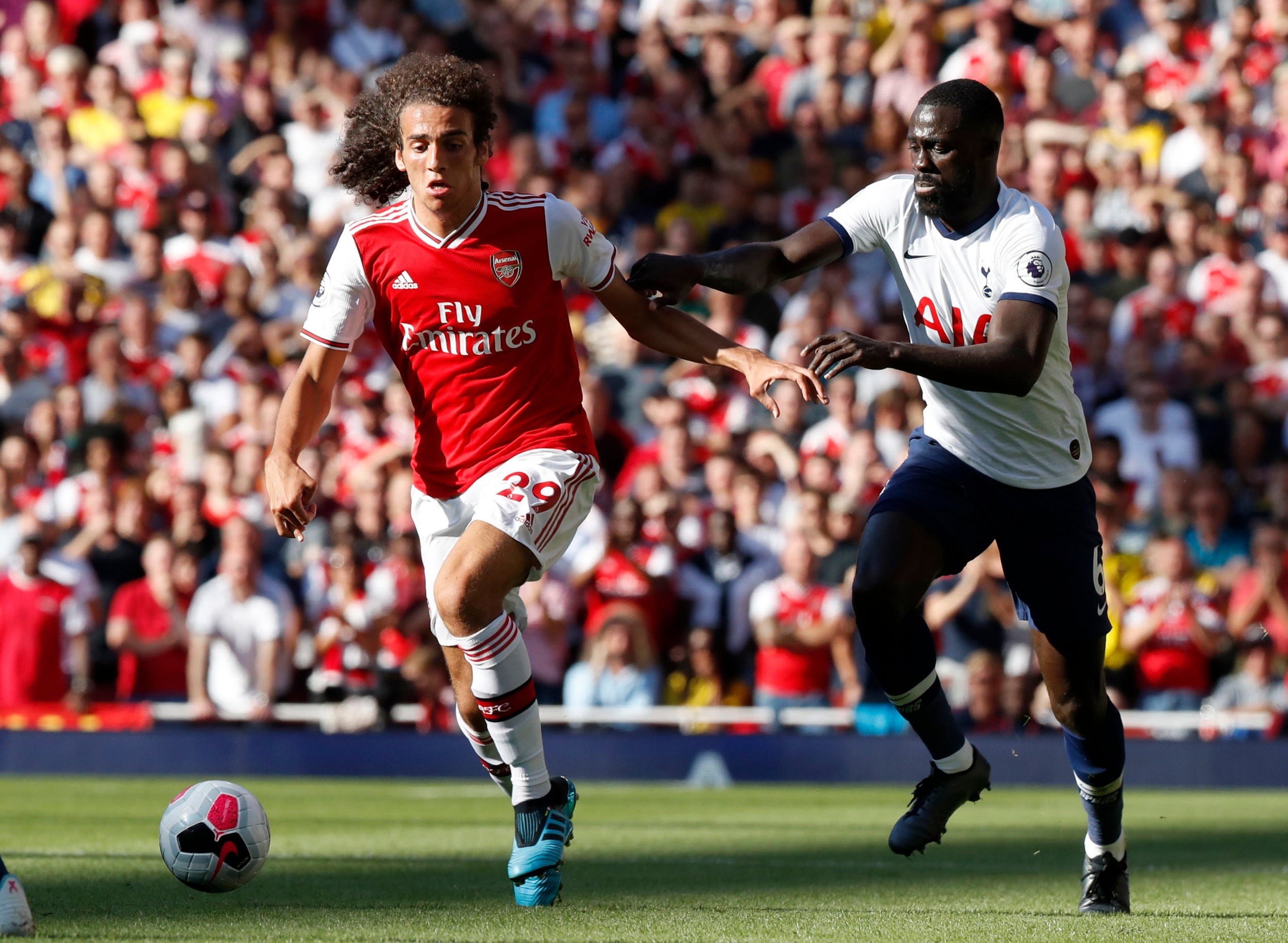 8/22

Matteo Guendouzi — 8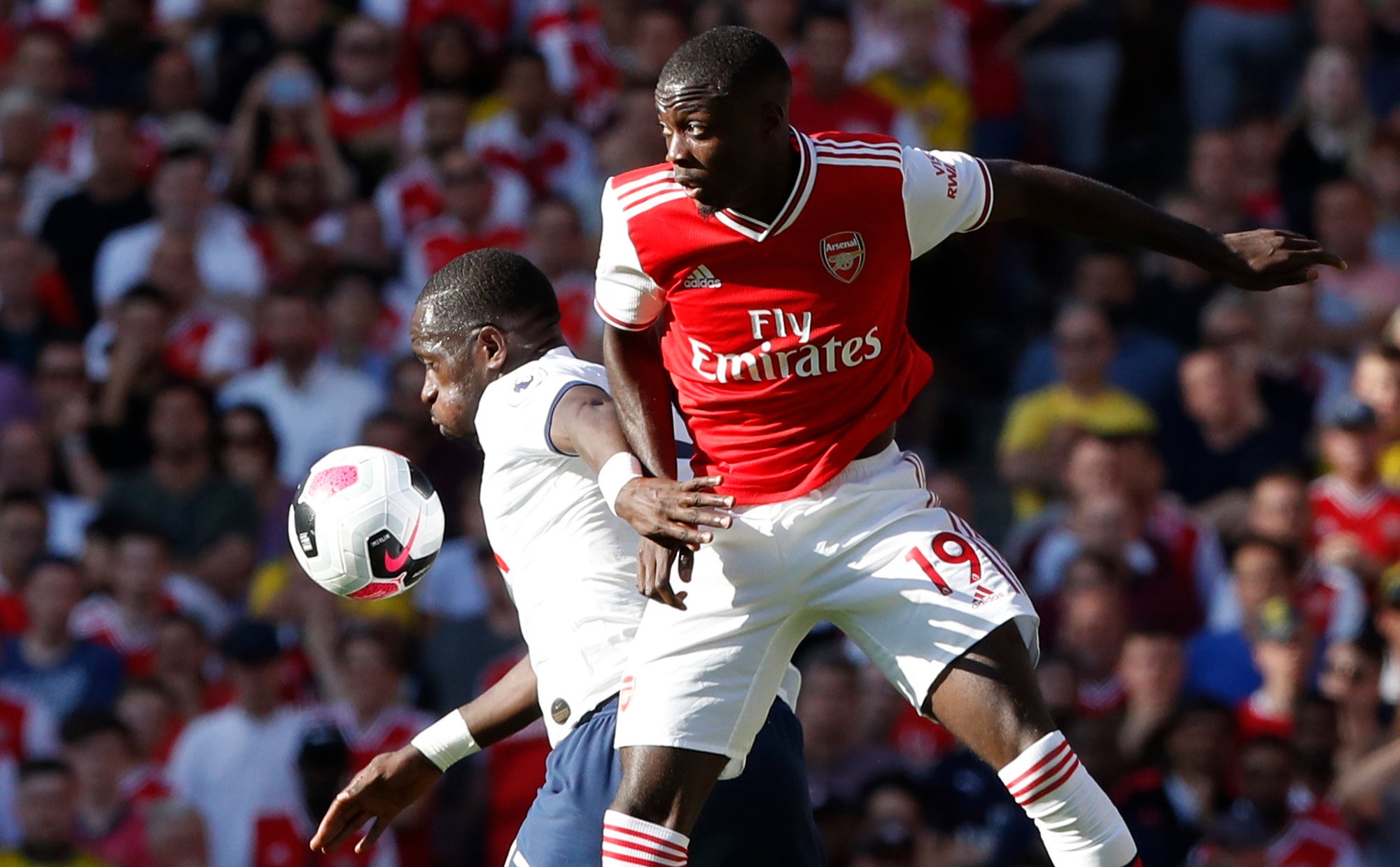 9/22

Nicolas Pepe — 8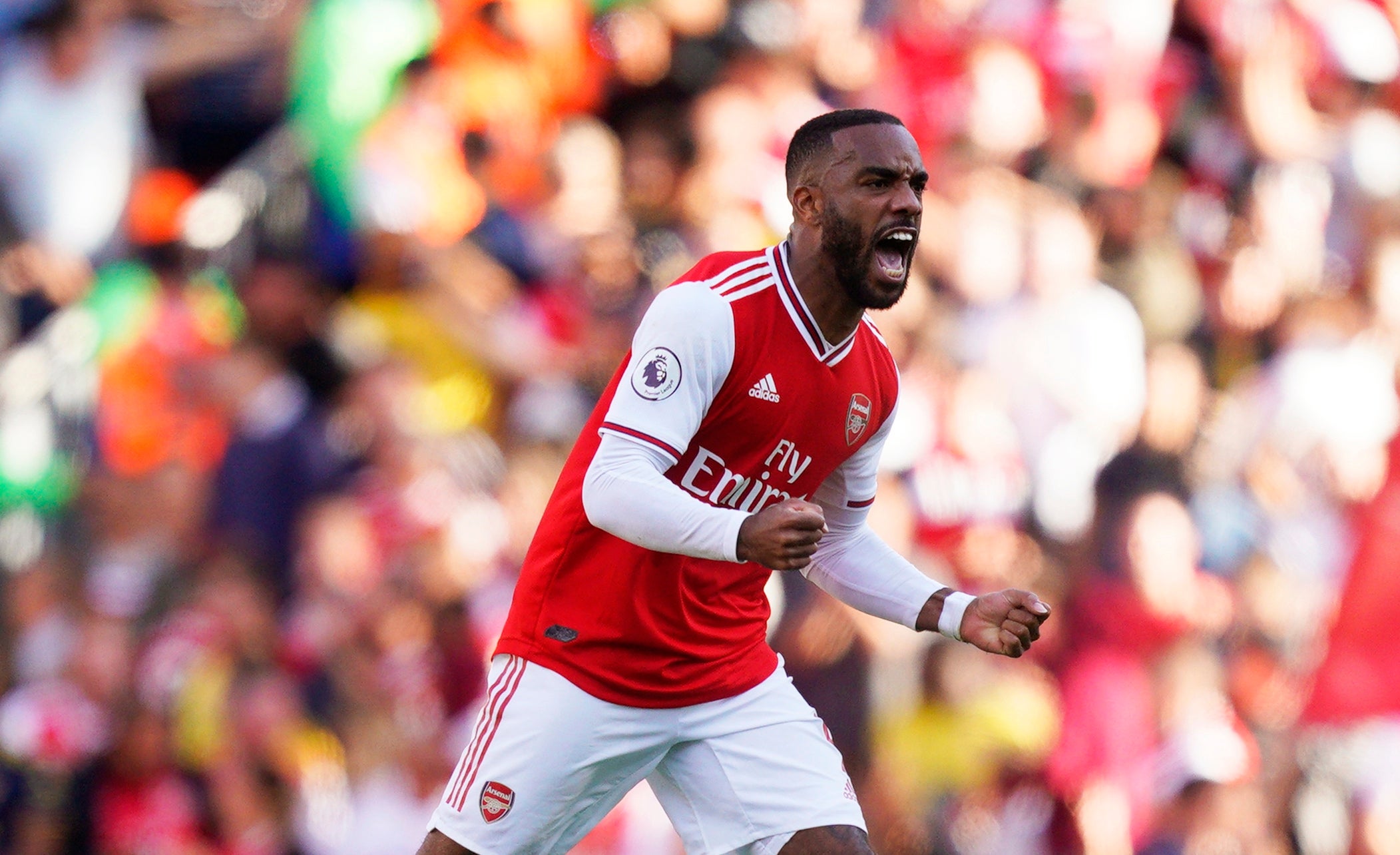 10/22

Alexandre Lacazette —7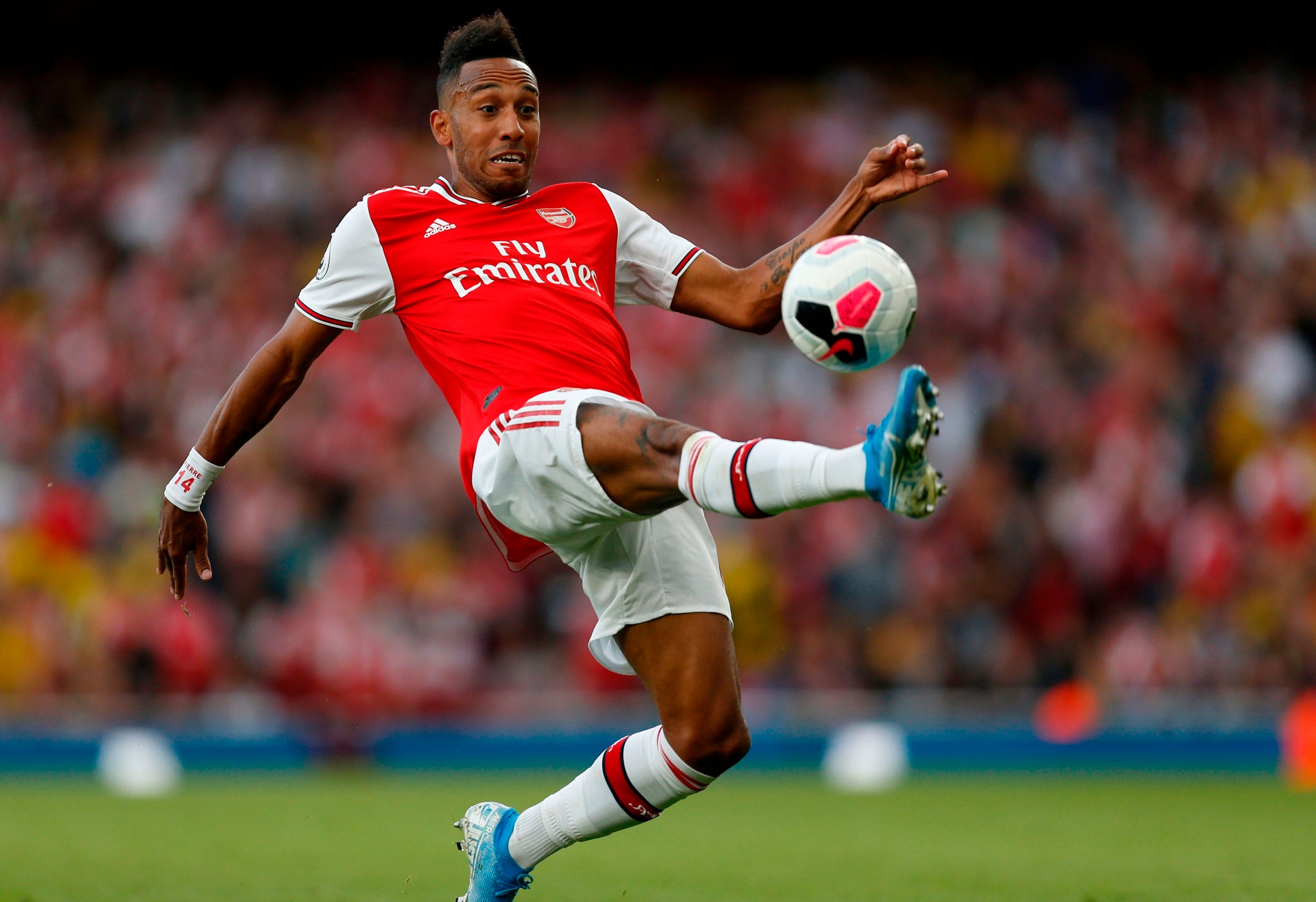 11/22

Pierre-Emerick Aubameyang — 8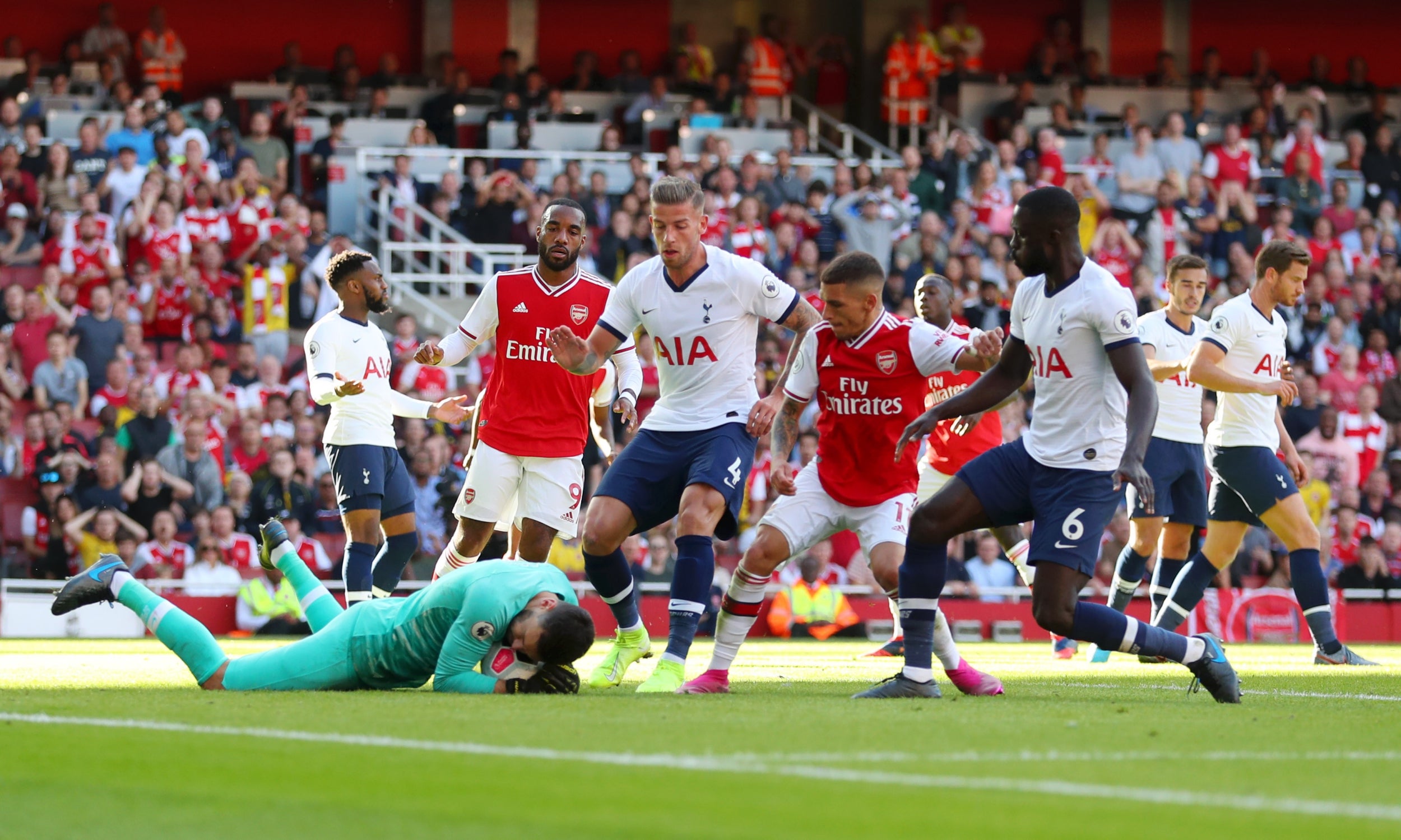 12/22

<b>Tottenham:</b> Hugo Lloris —8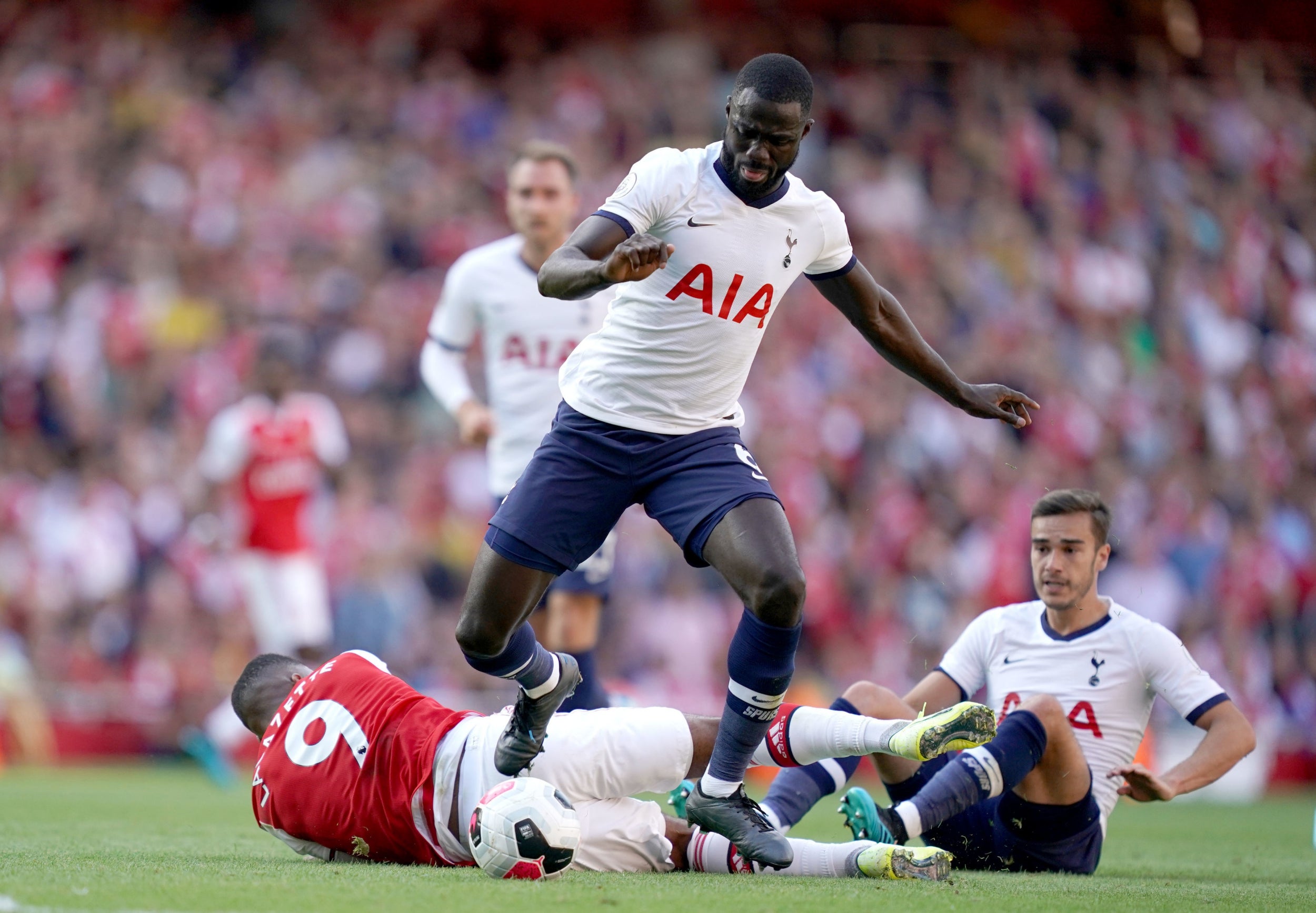 13/22

Davinson Sanchez — 4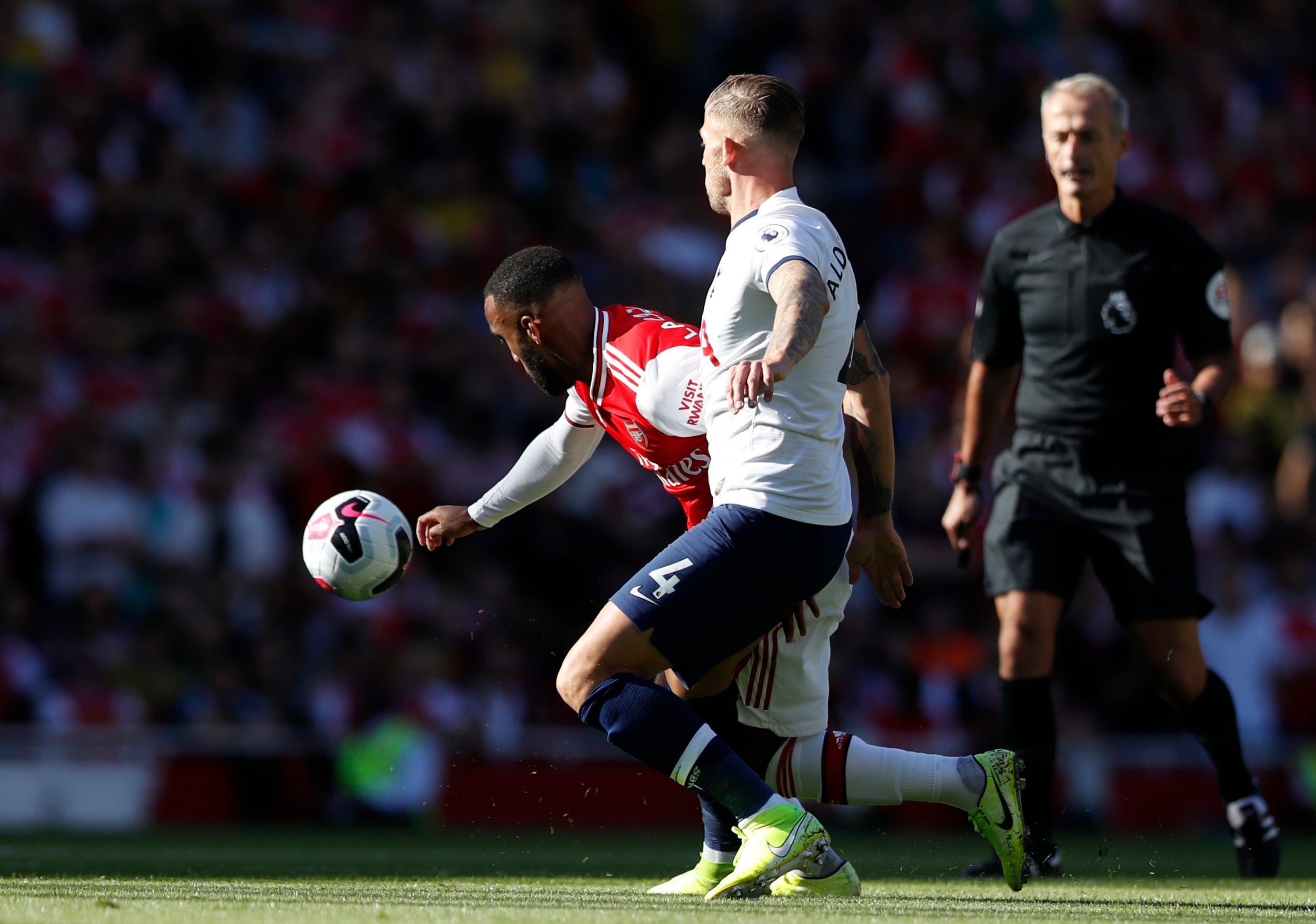 14/22

Toby Alderweireld — 6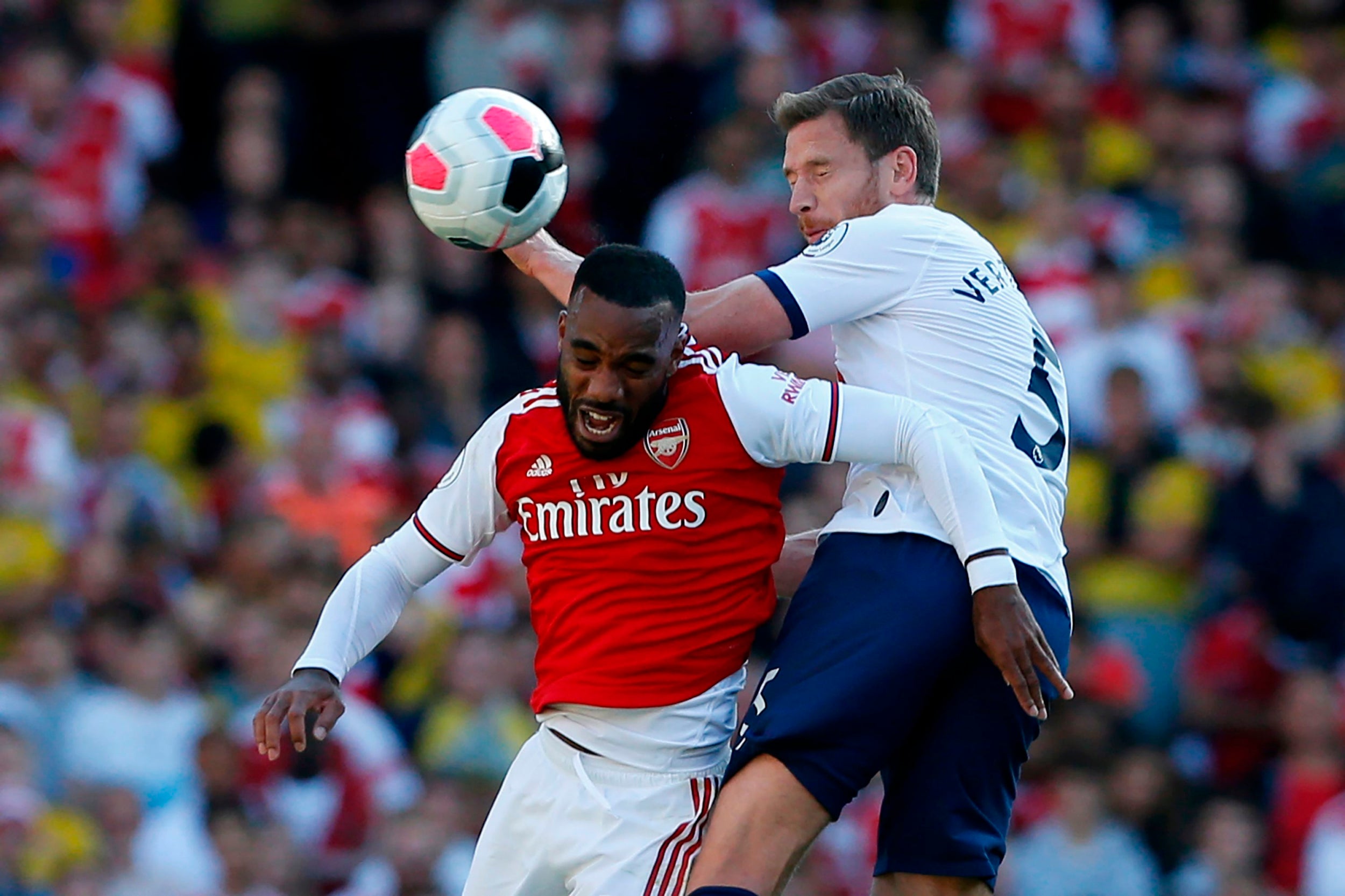 15/22

Jan Vertonghen — 5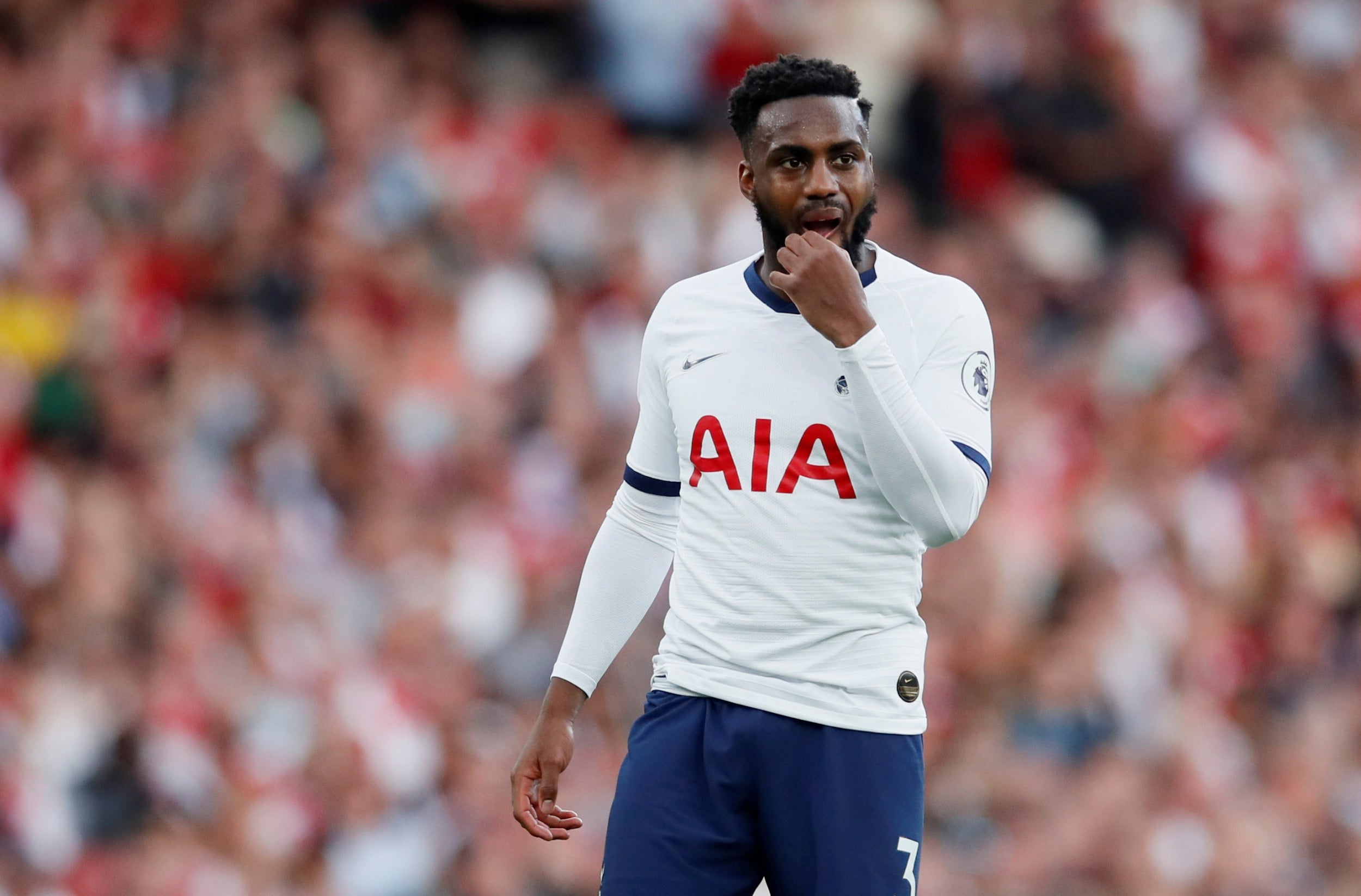 16/22

Danny Rose — 5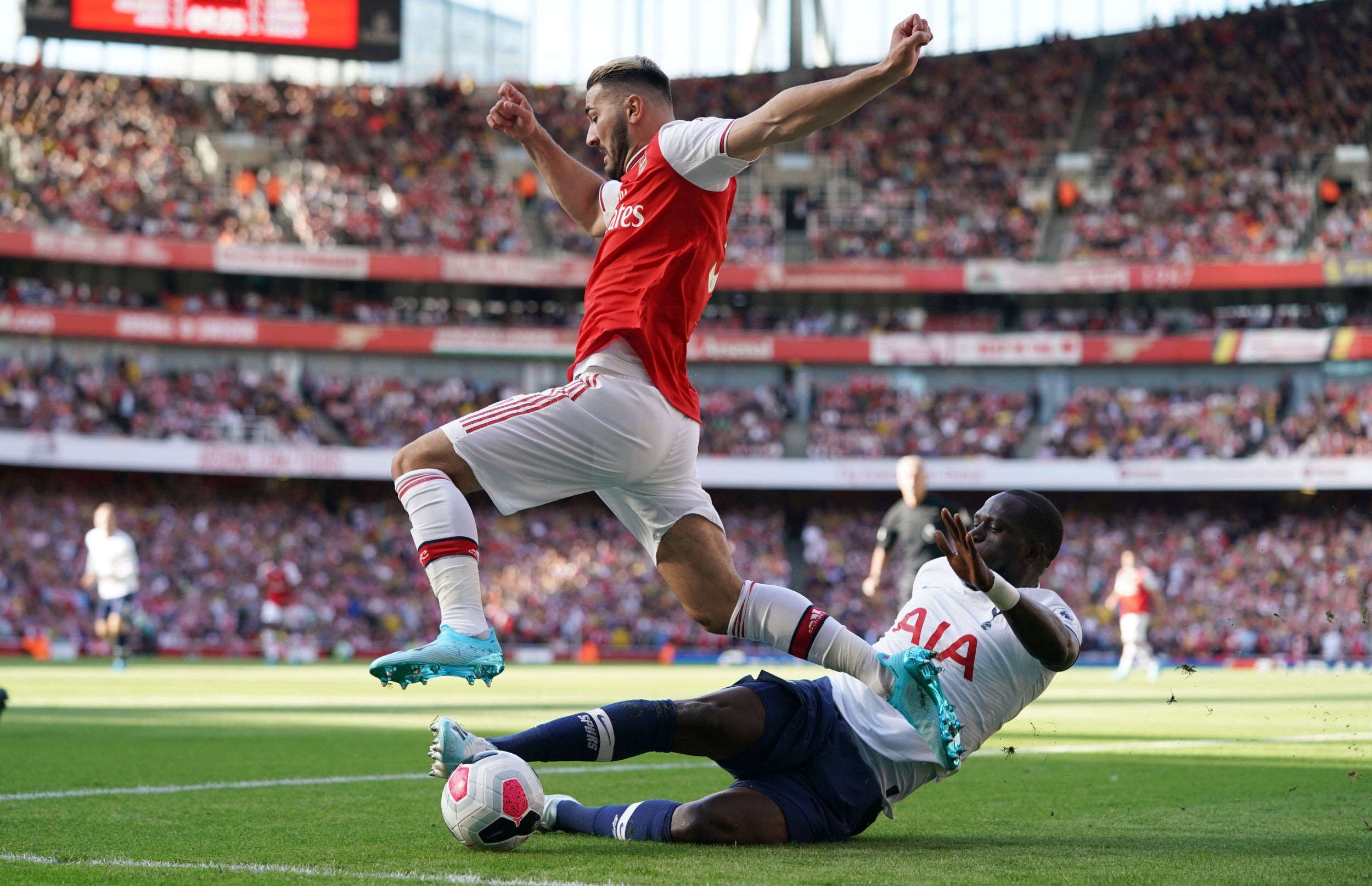 17/22

Moussa Sissoko — 6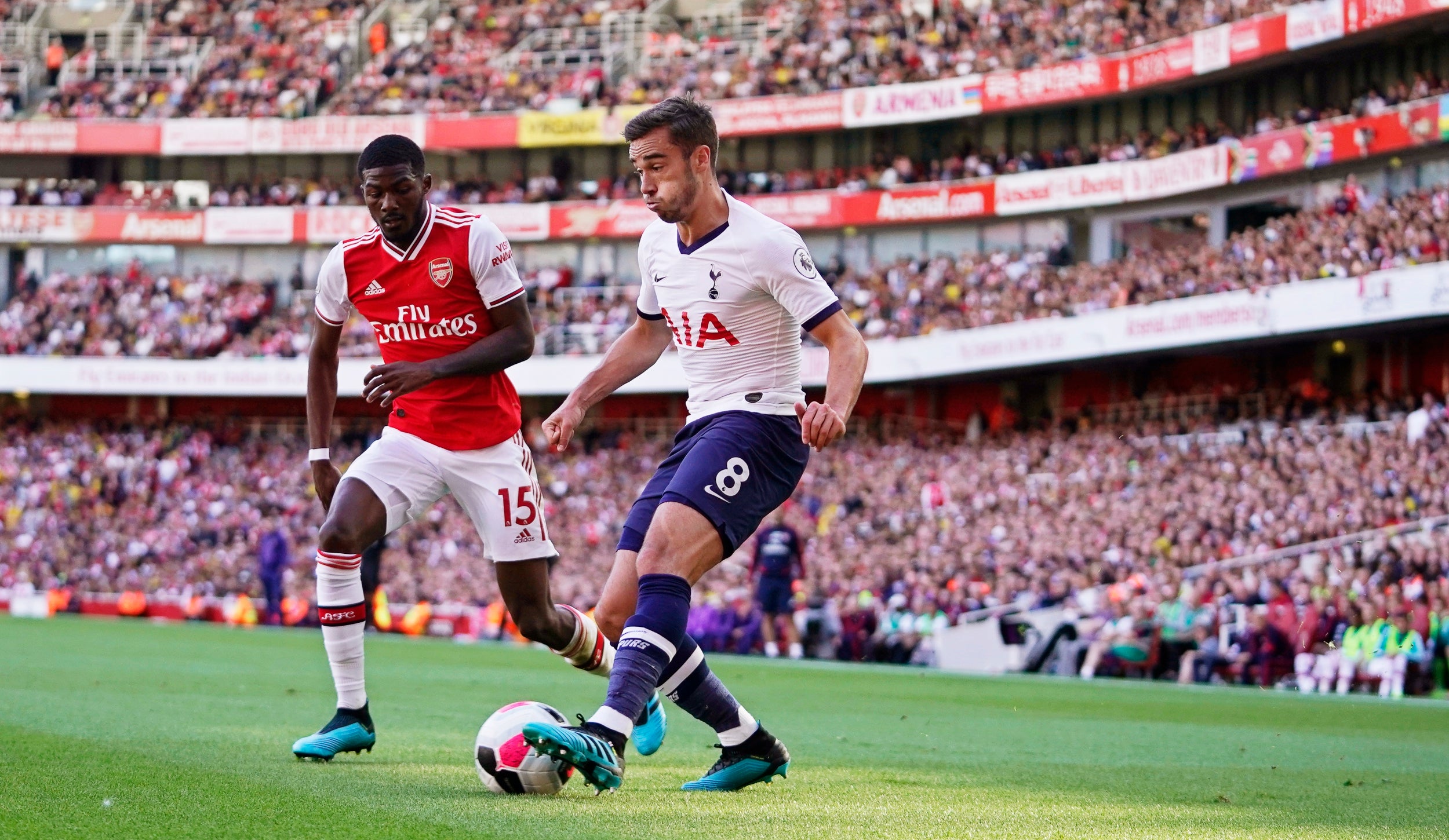 18/22

Harry Winks — 7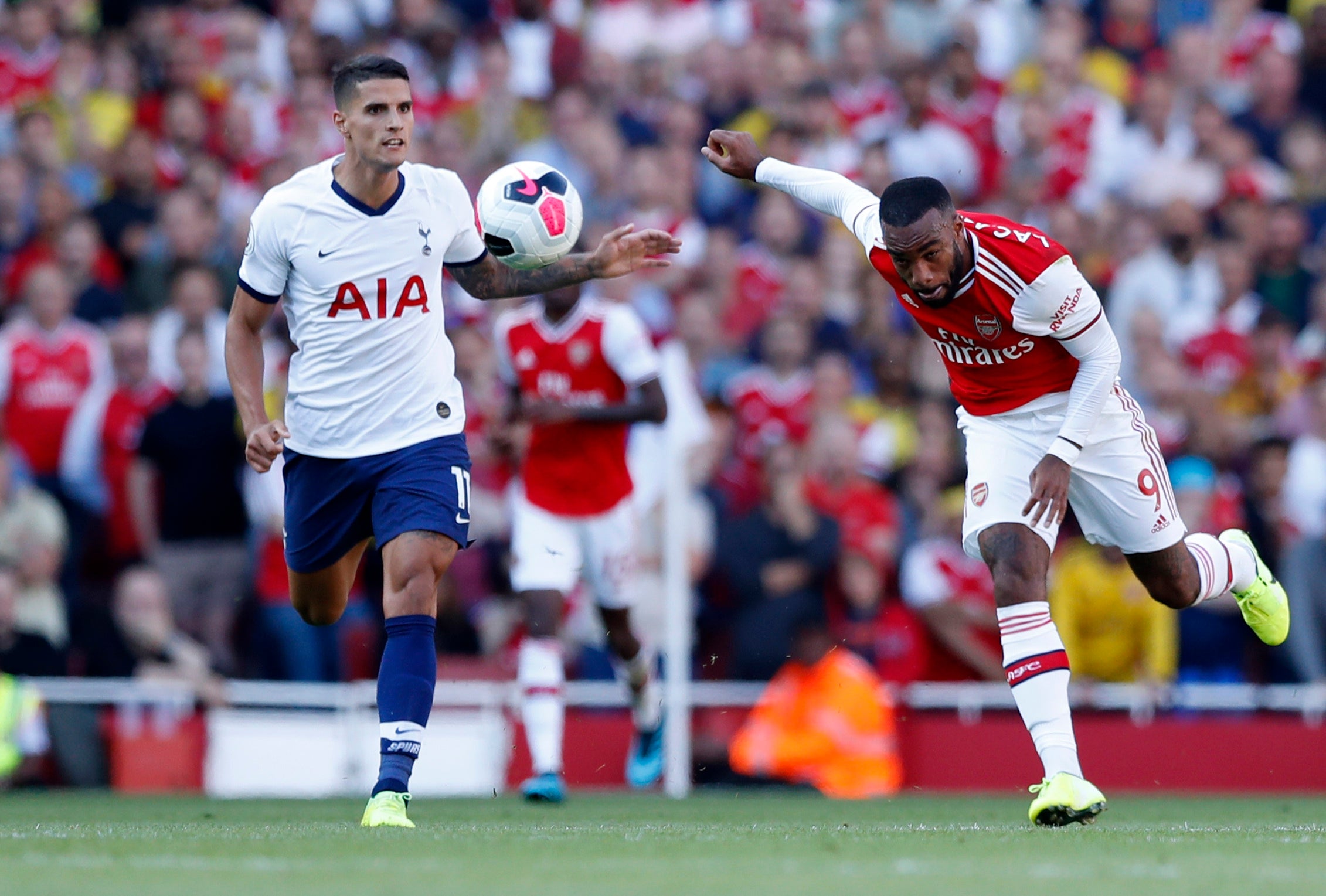 19/22

Erik Lamela — 7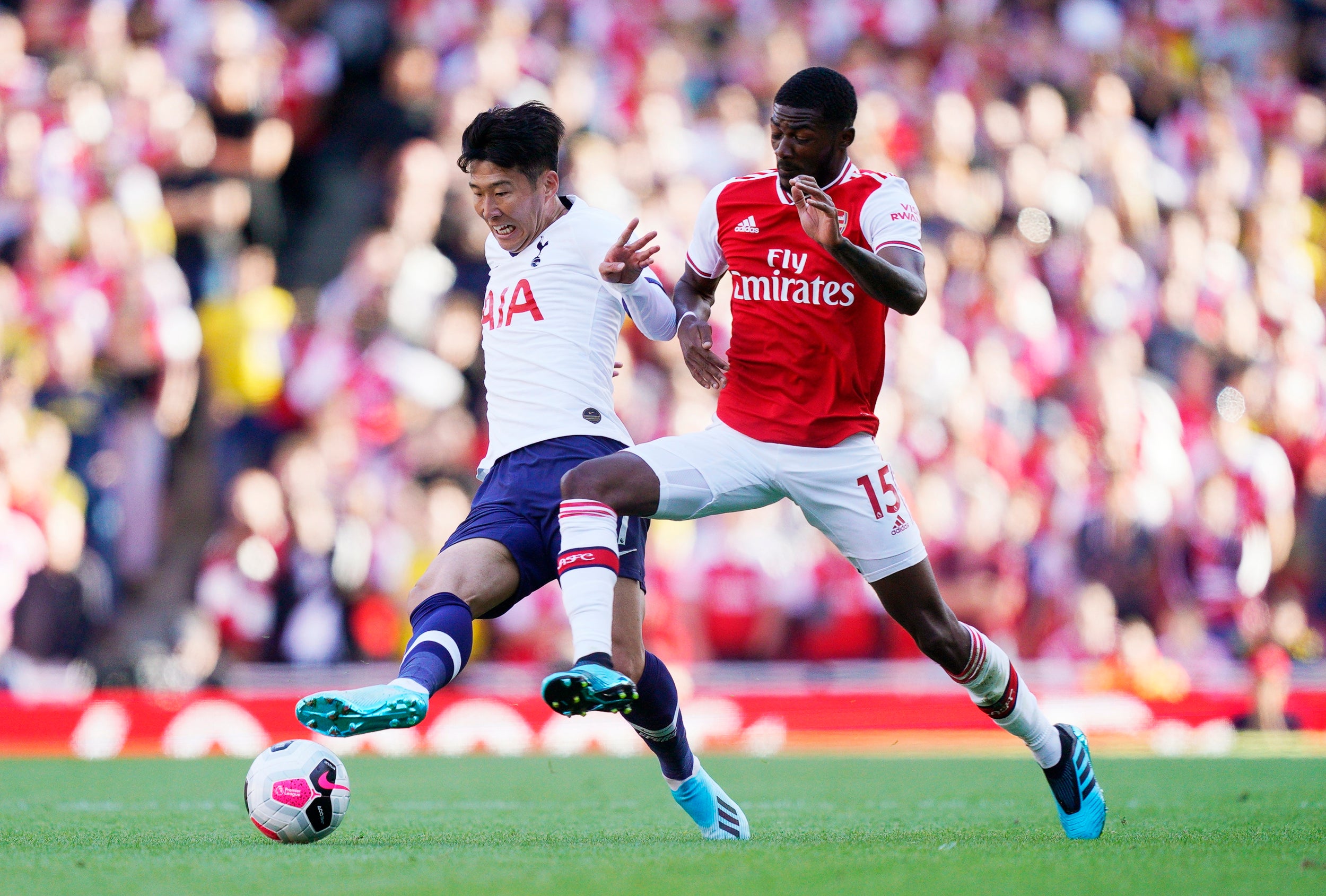 20/22

Son Heung-min — 6
21/22

Christian Eriksen — 7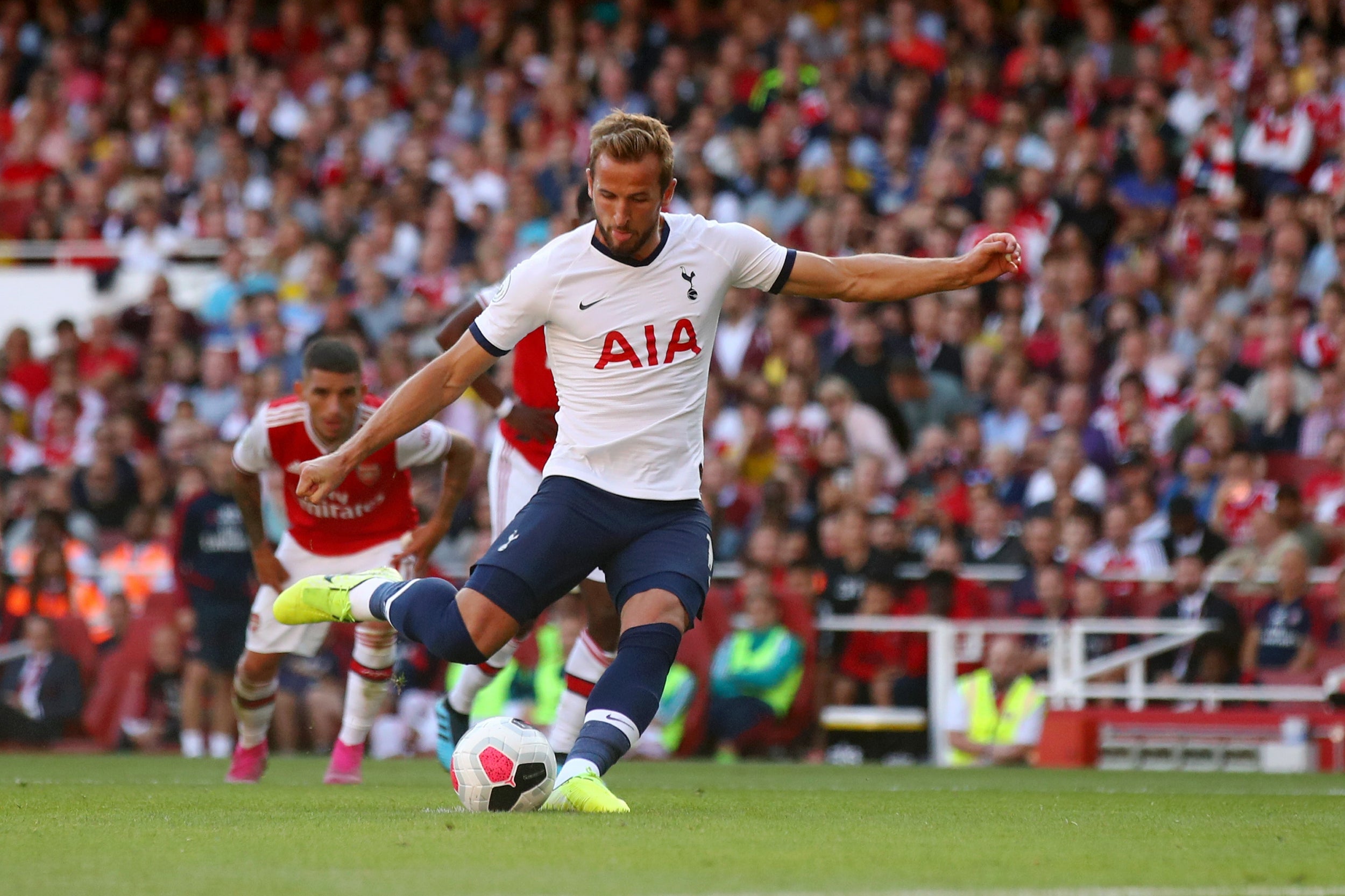 22/22

Harry Kane — 7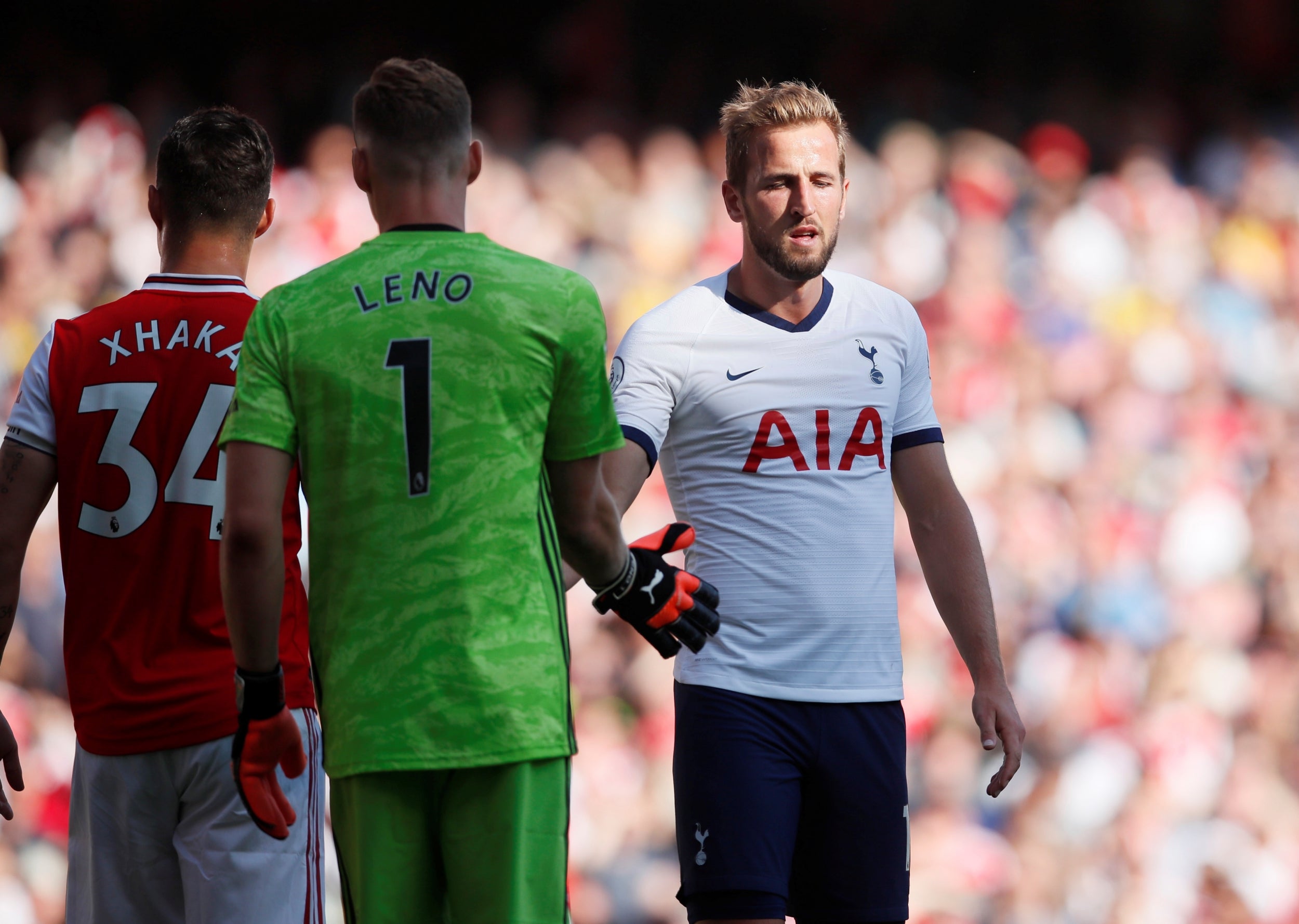 1/22

<b>Arsenal:</b> Bernd Leno — 7 out of 10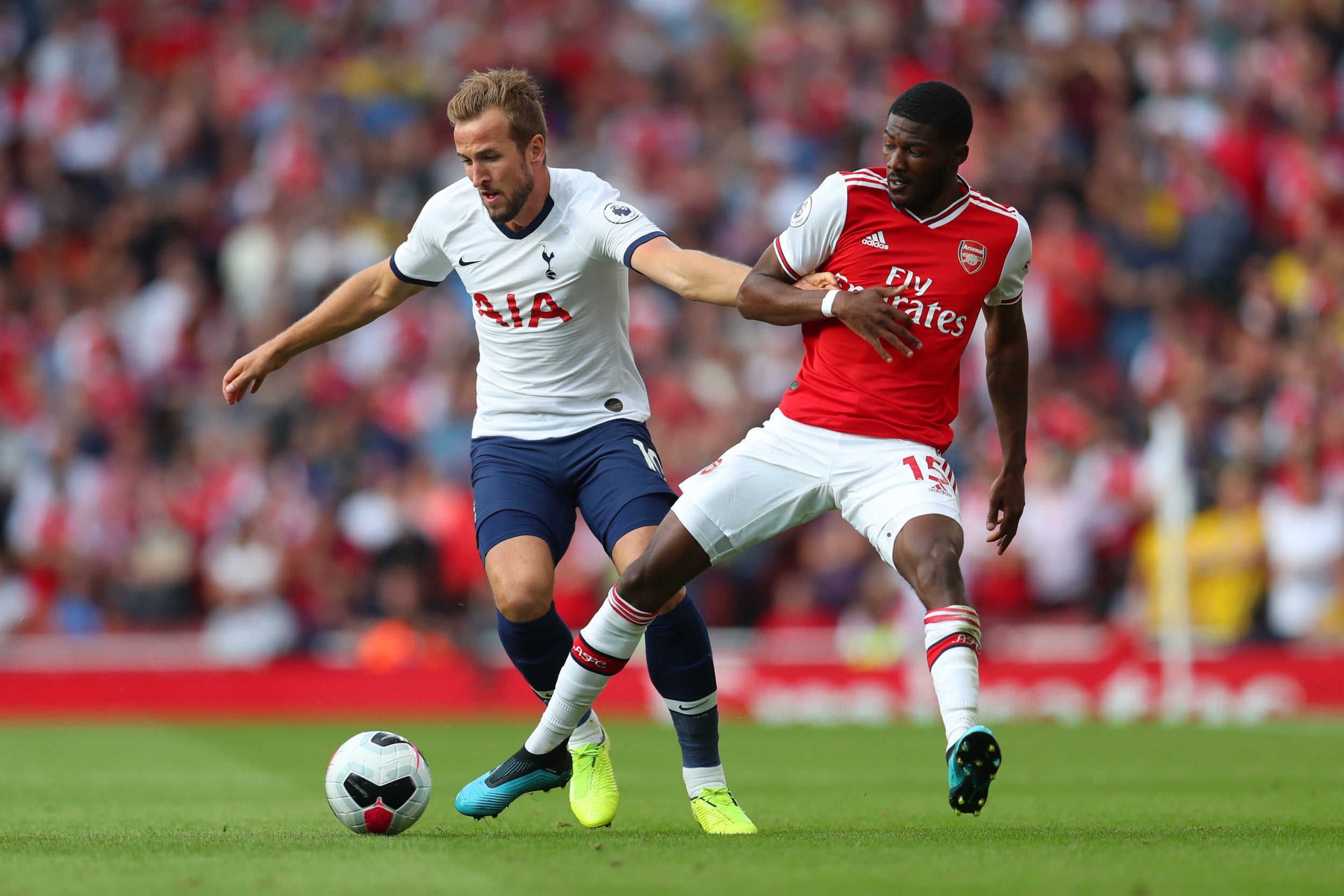 2/22

Ainsley Maitland-Niles — 7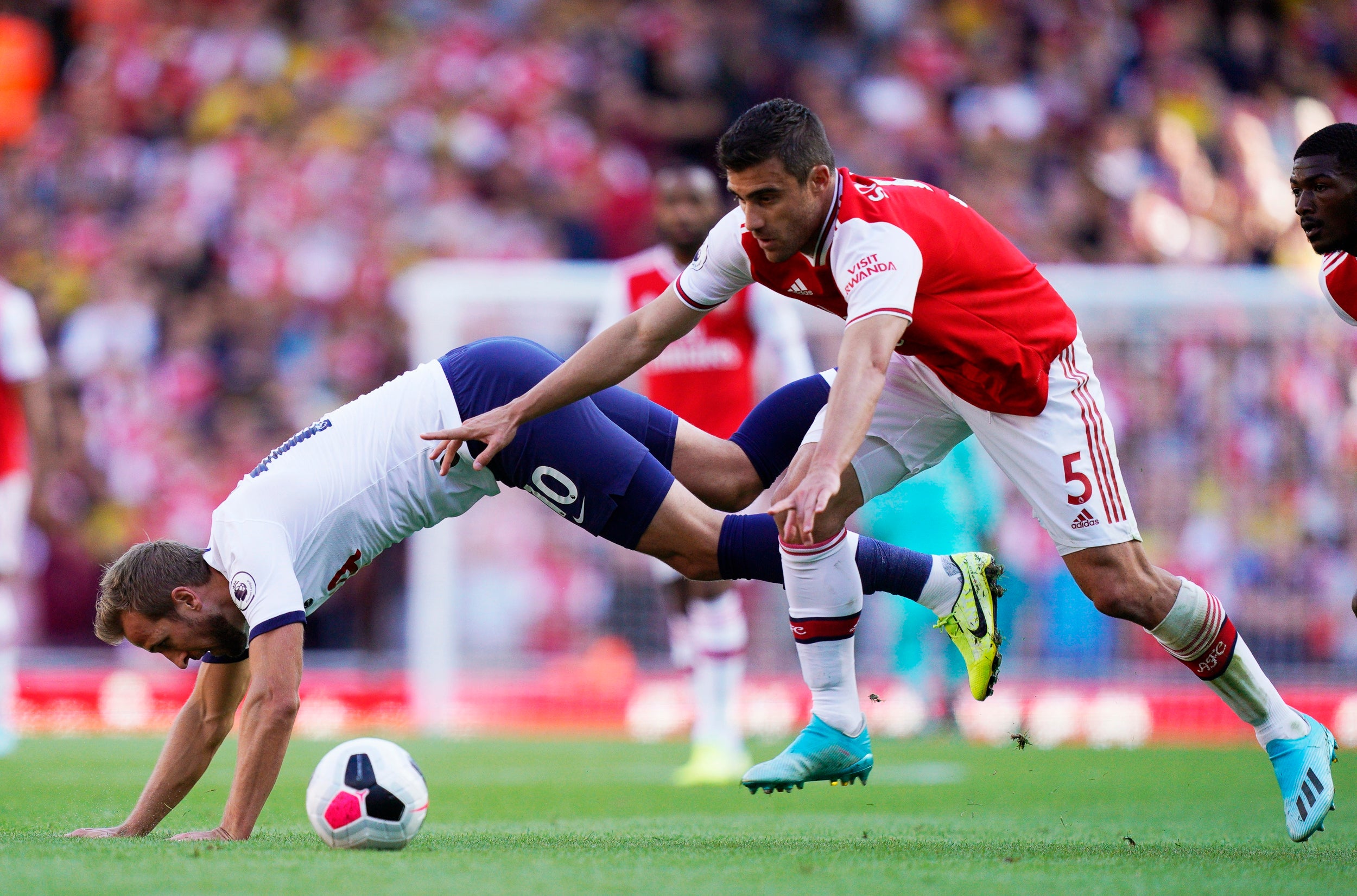 3/22

Sokratis — 6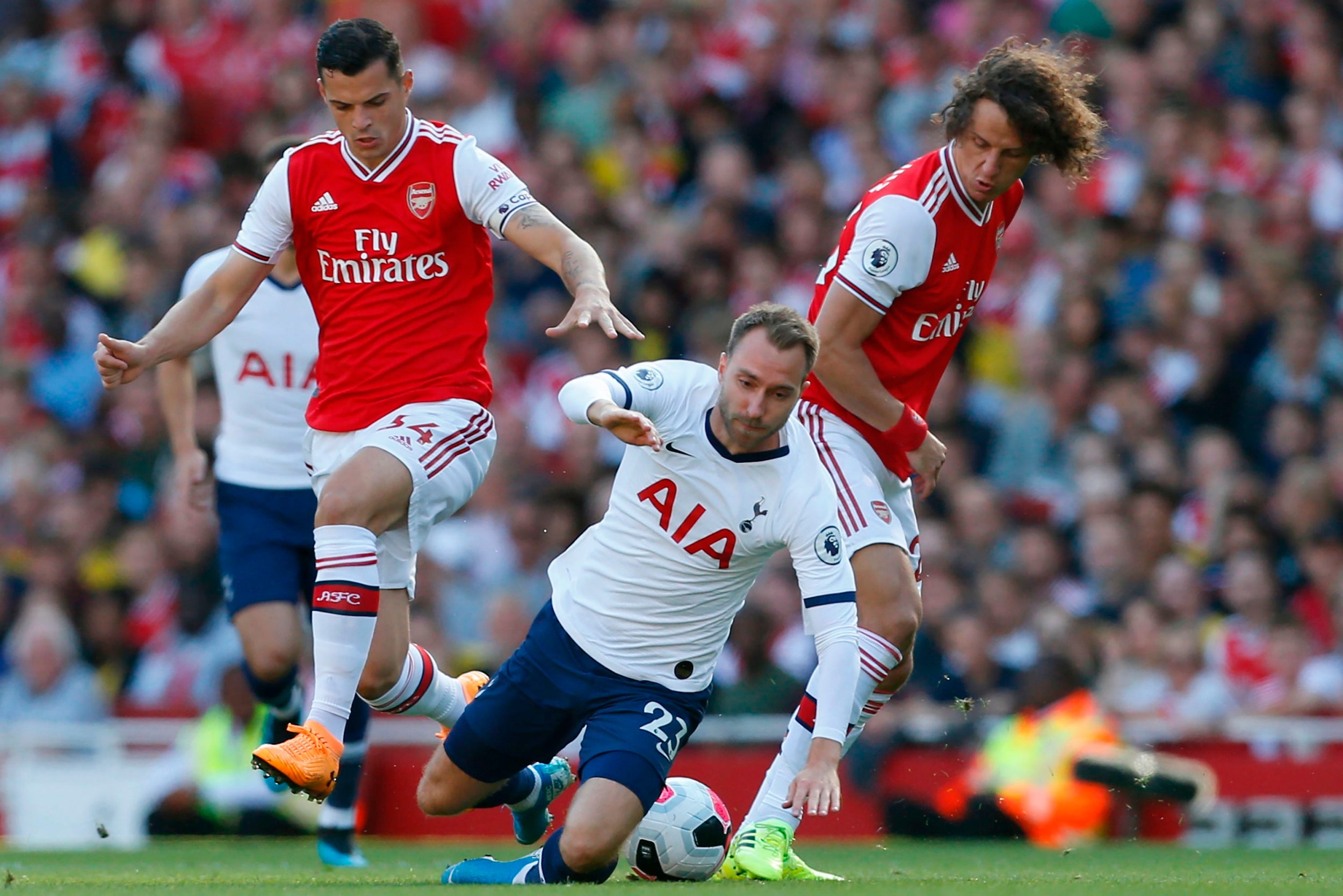 4/22

David Luiz — 7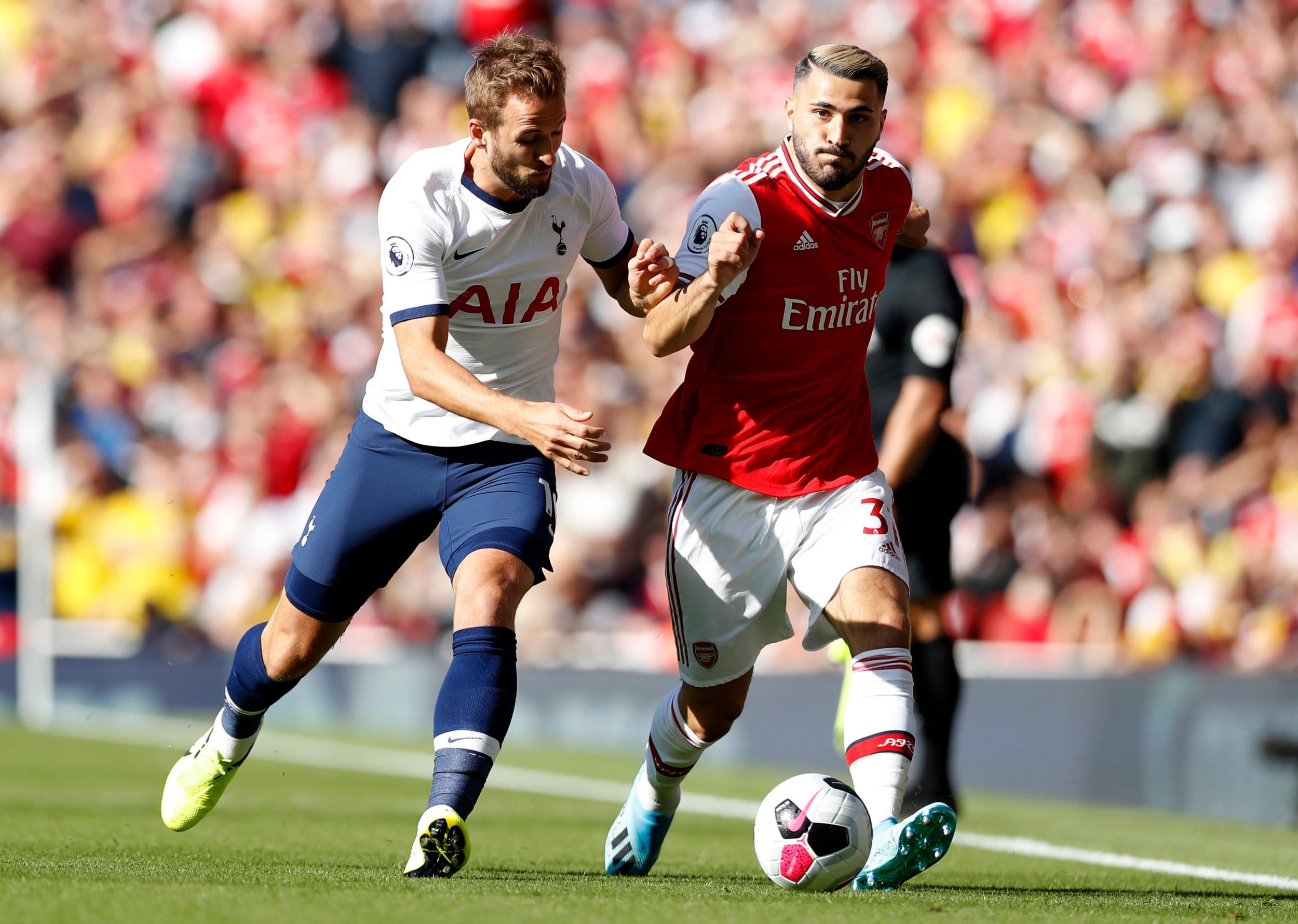 5/22

Sead Kolasinac — 6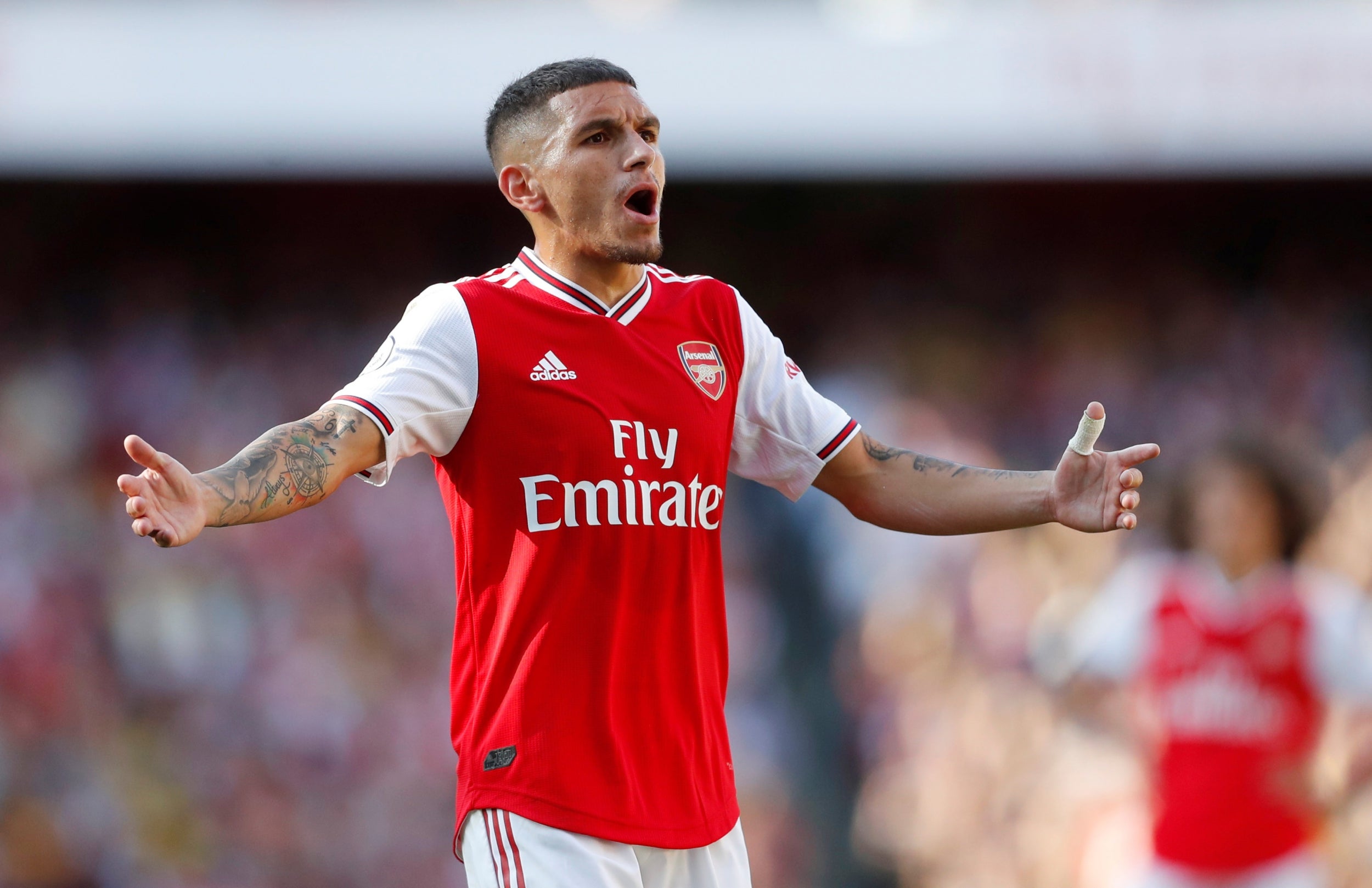 6/22

Lucas Torreira — 6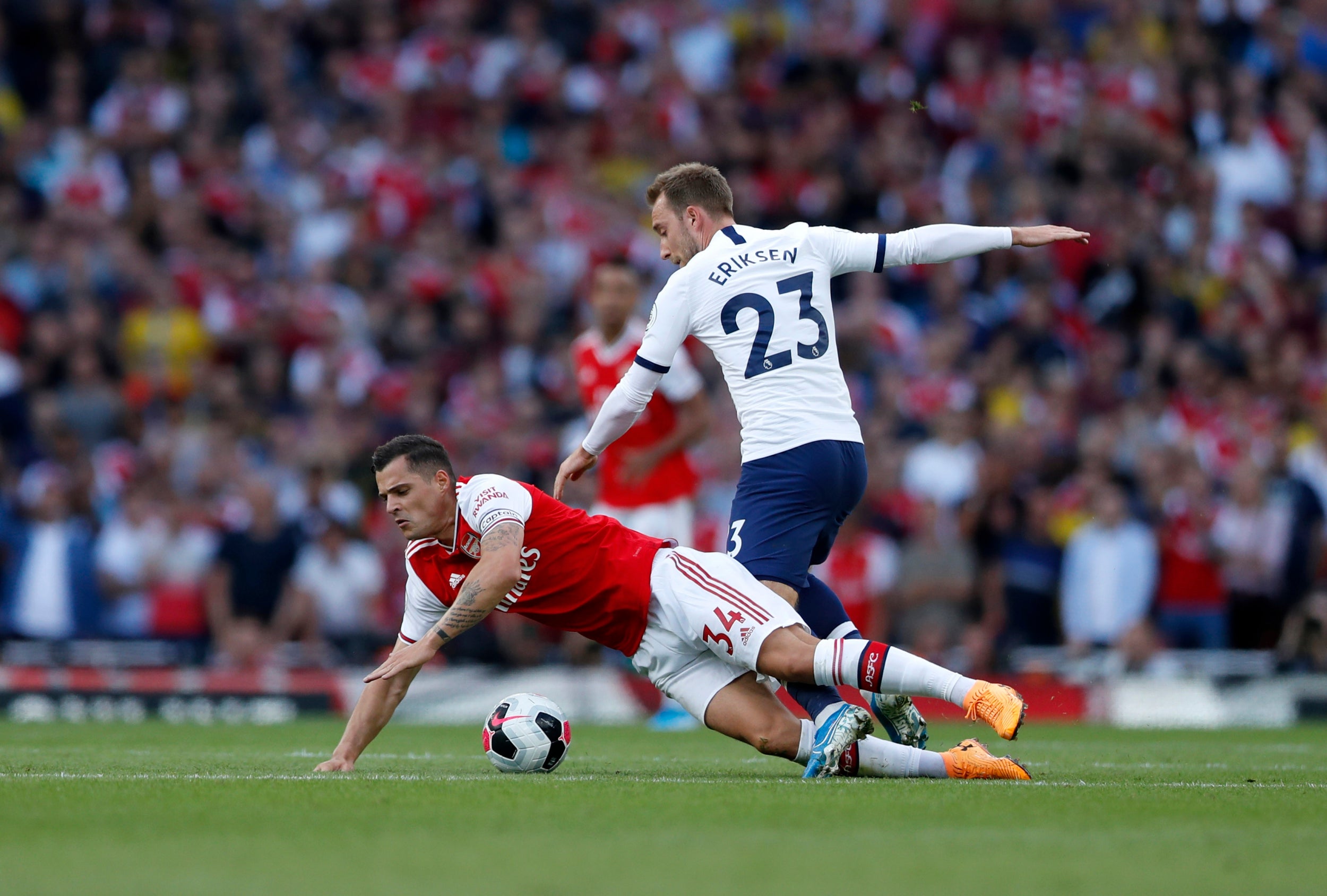 7/22

Granit Xhaka — 6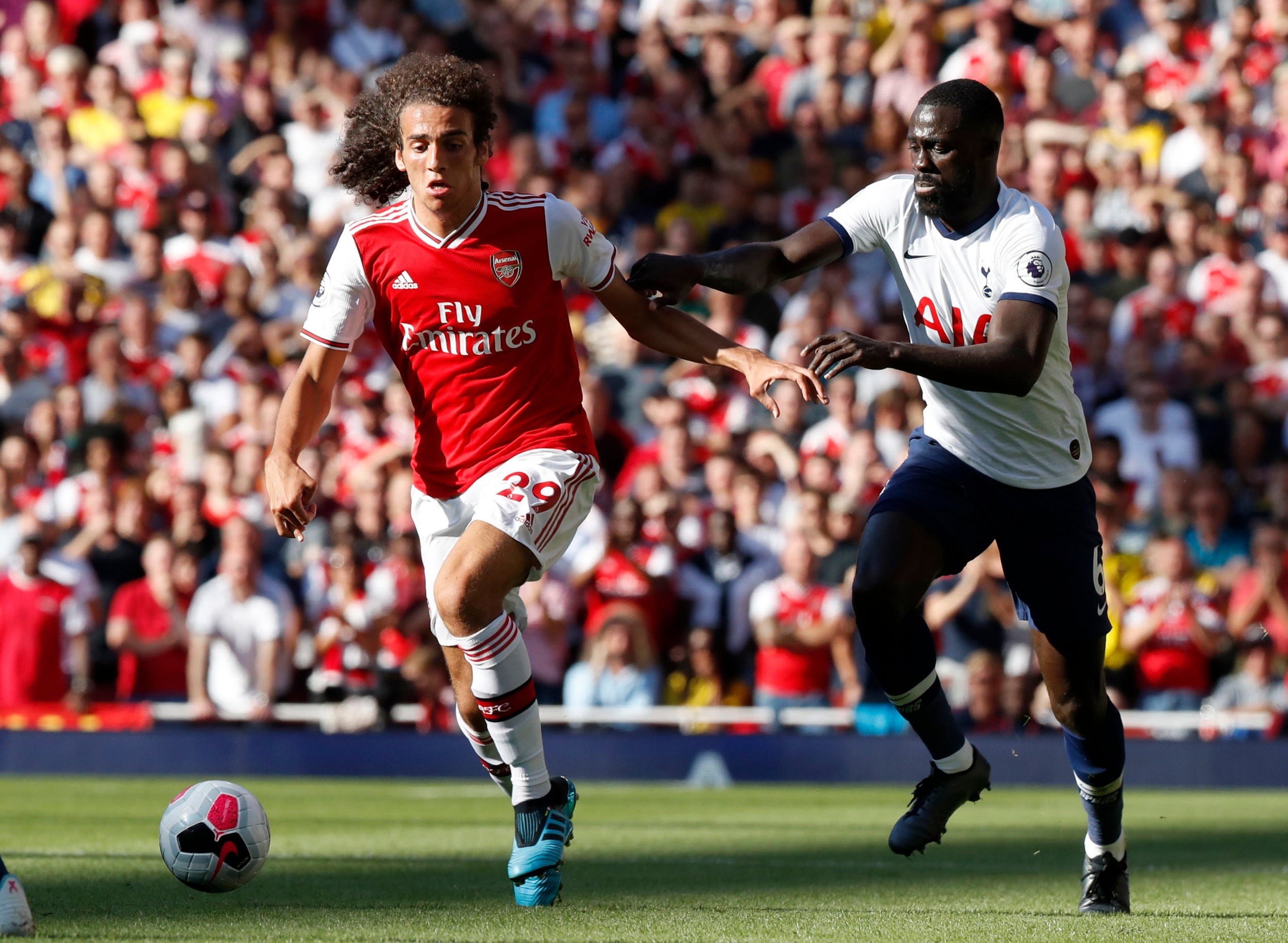 8/22

Matteo Guendouzi — 8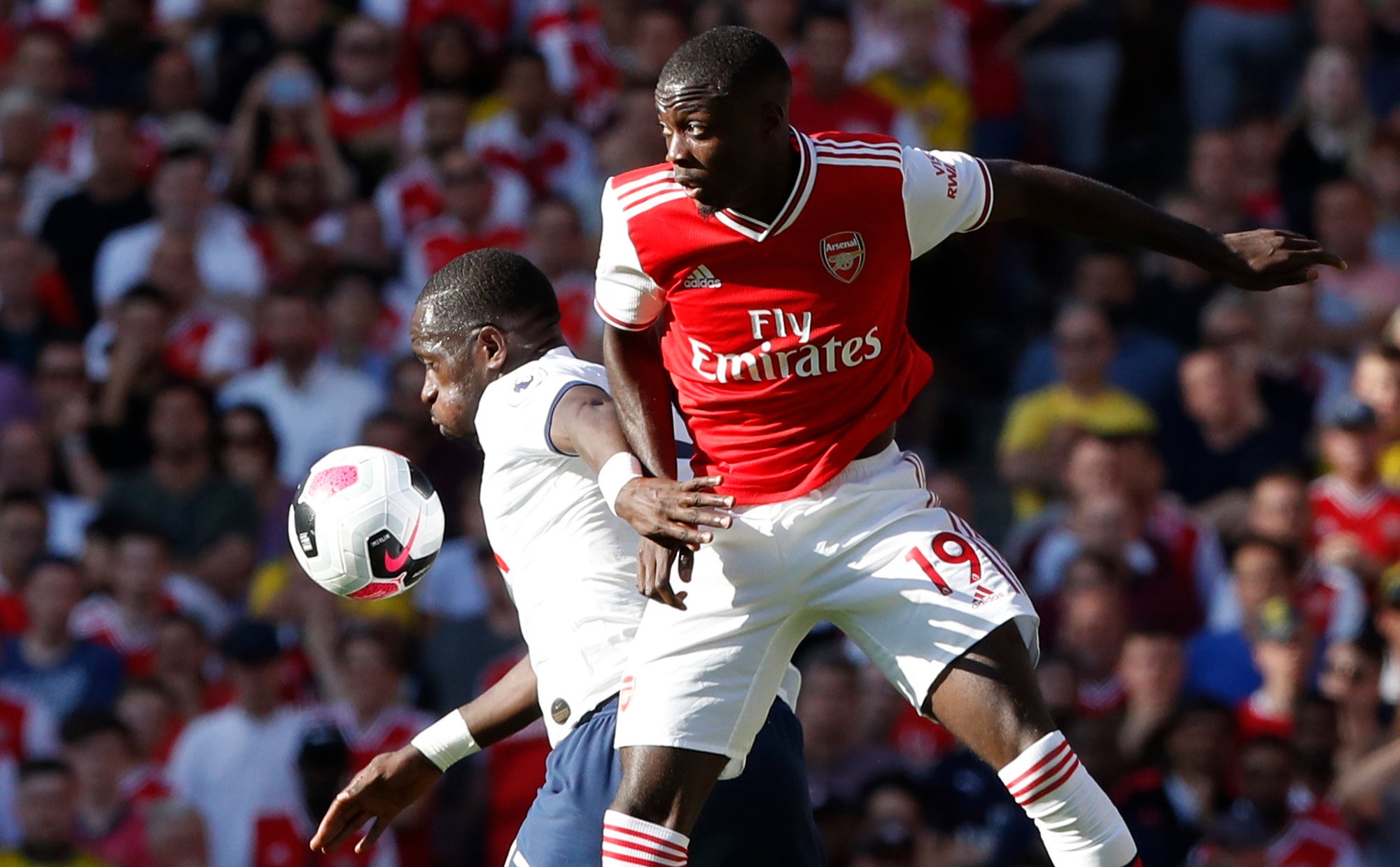 9/22

Nicolas Pepe — 8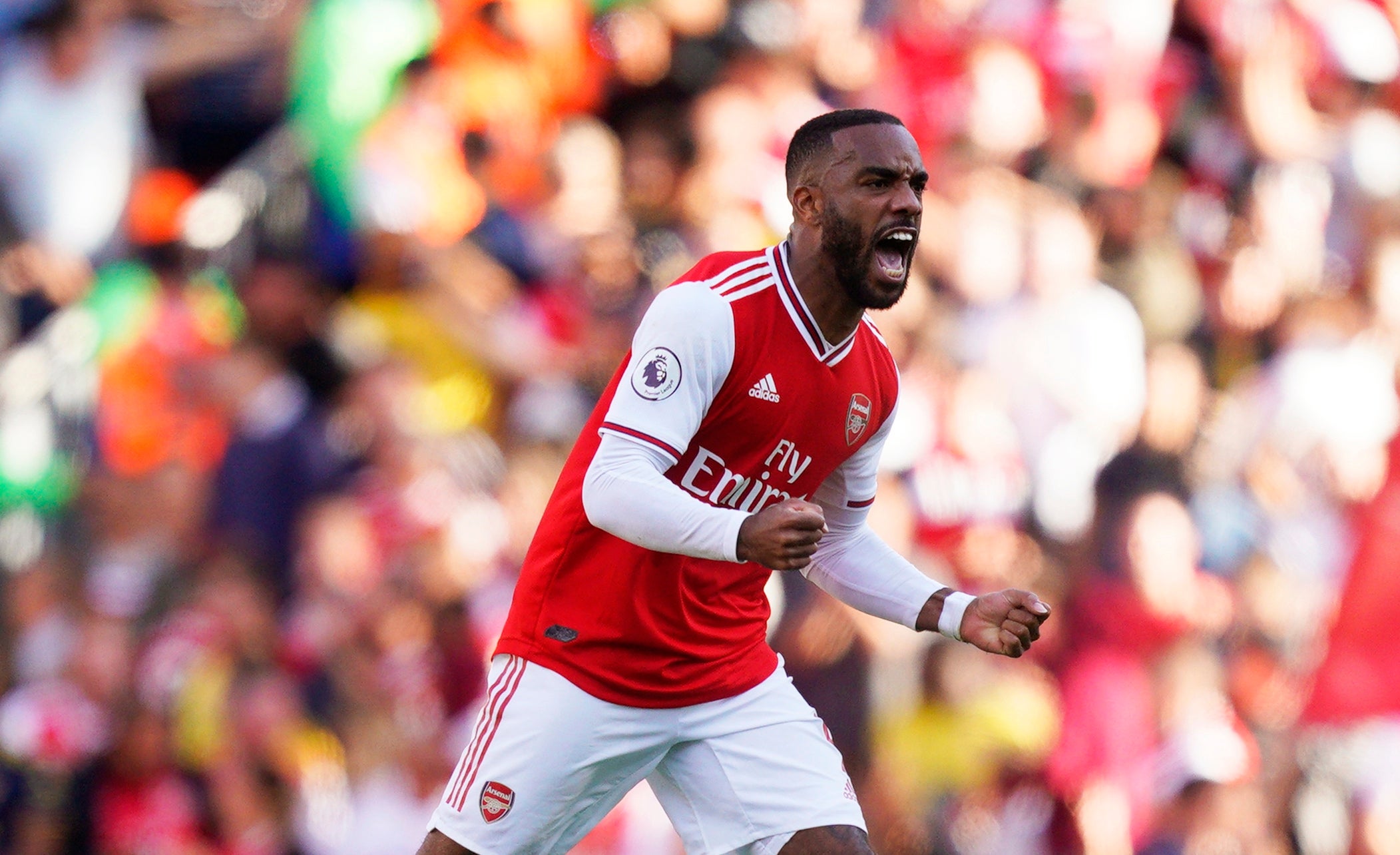 10/22

Alexandre Lacazette —7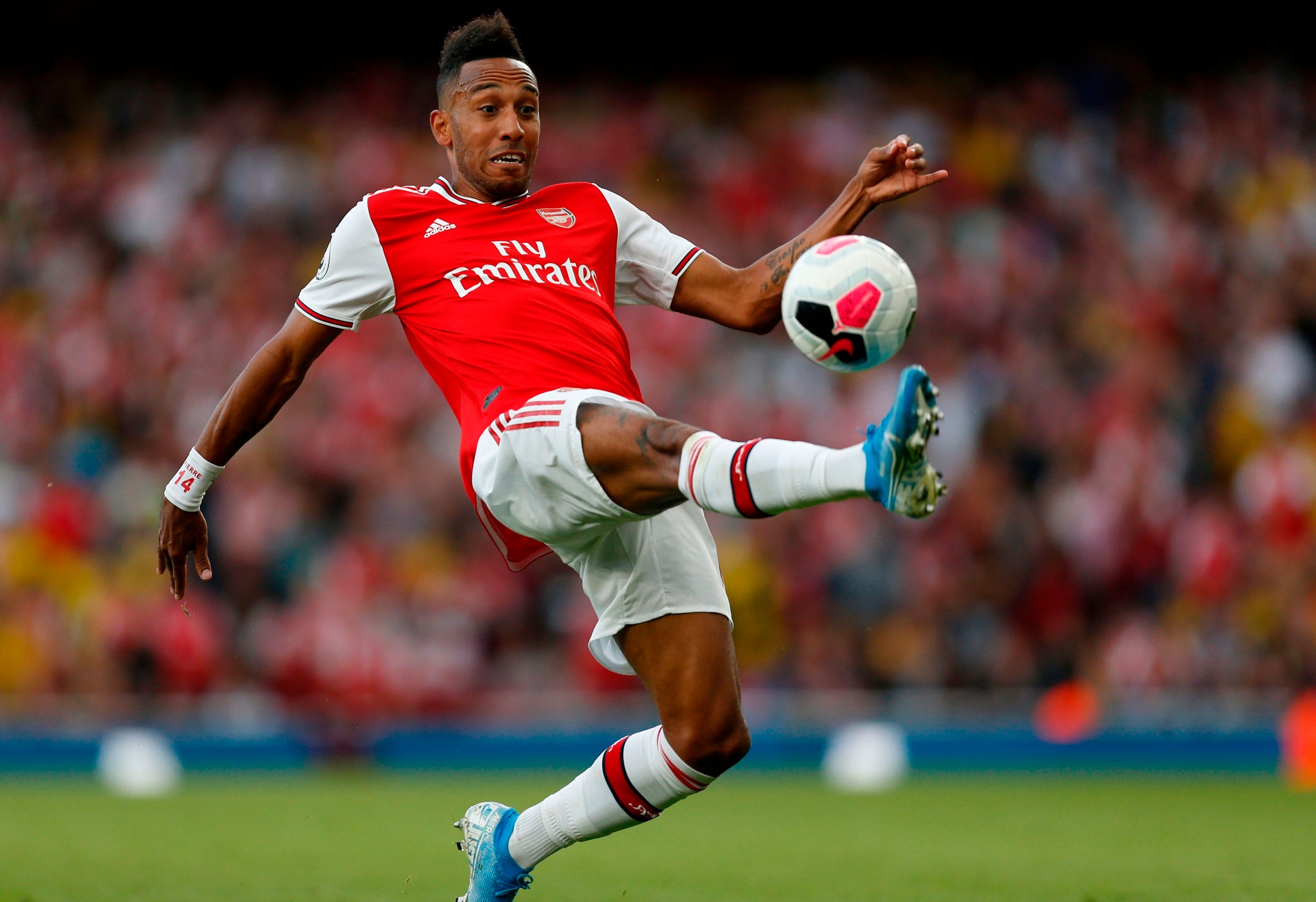 11/22

Pierre-Emerick Aubameyang — 8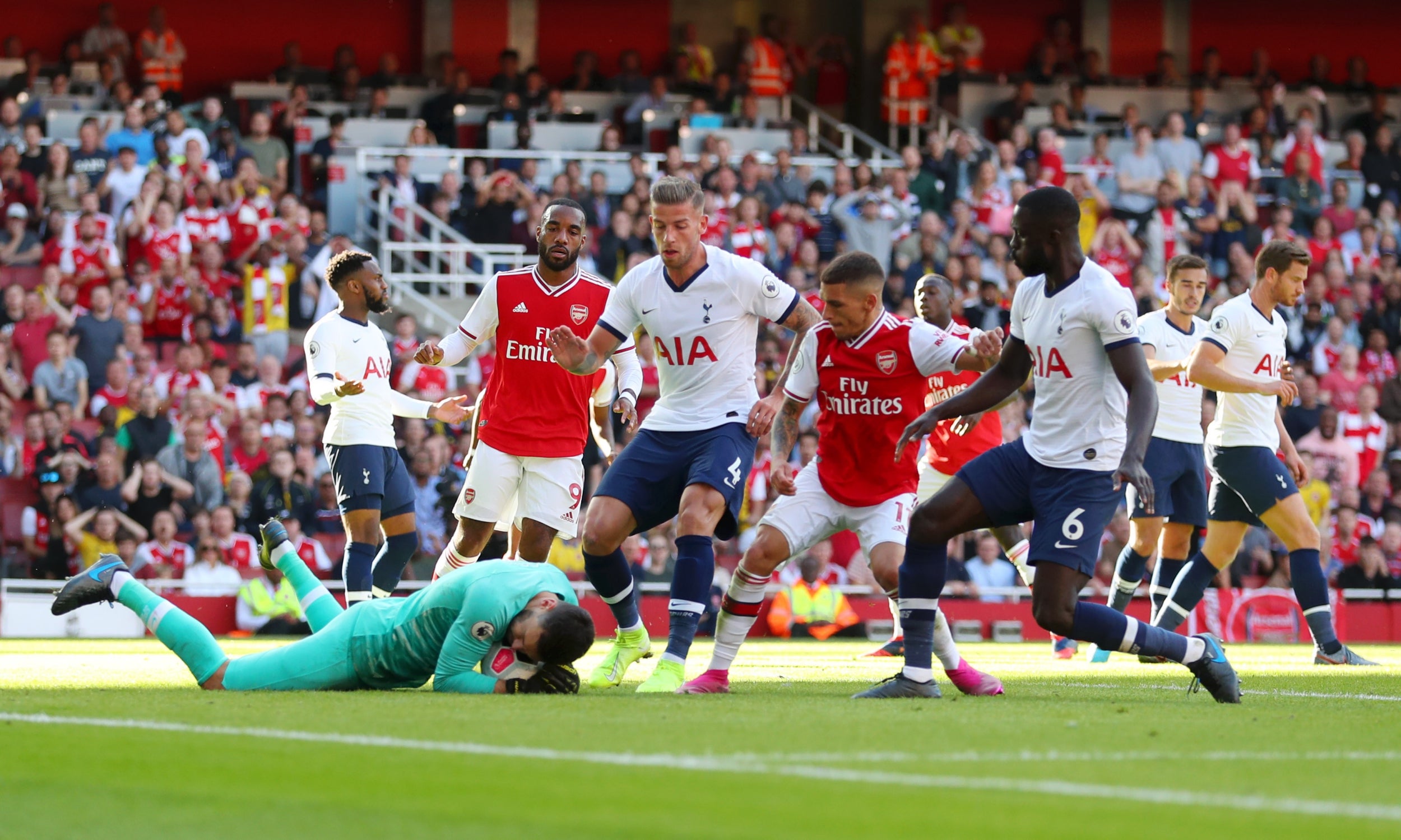 12/22

<b>Tottenham:</b> Hugo Lloris —8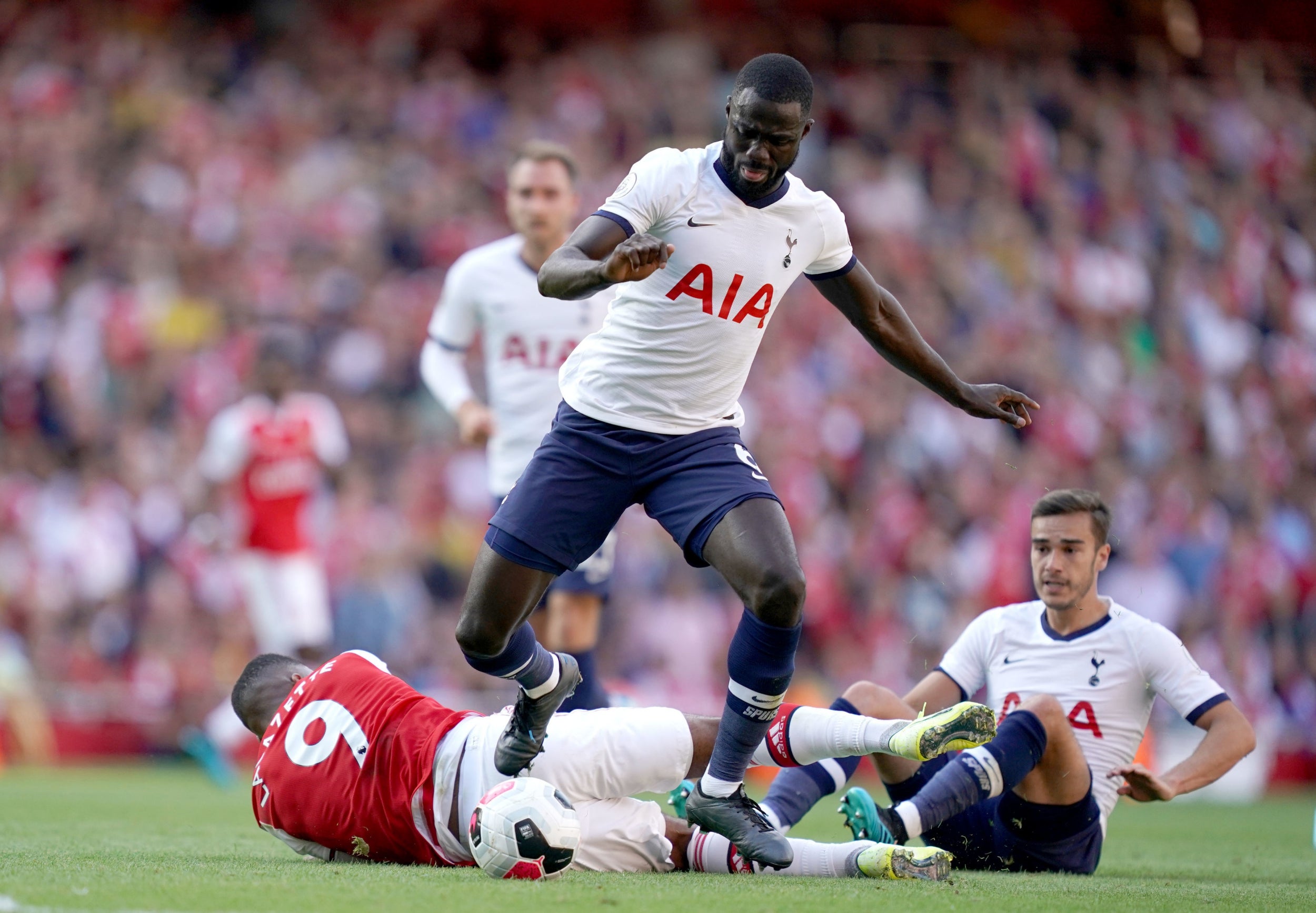 13/22

Davinson Sanchez — 4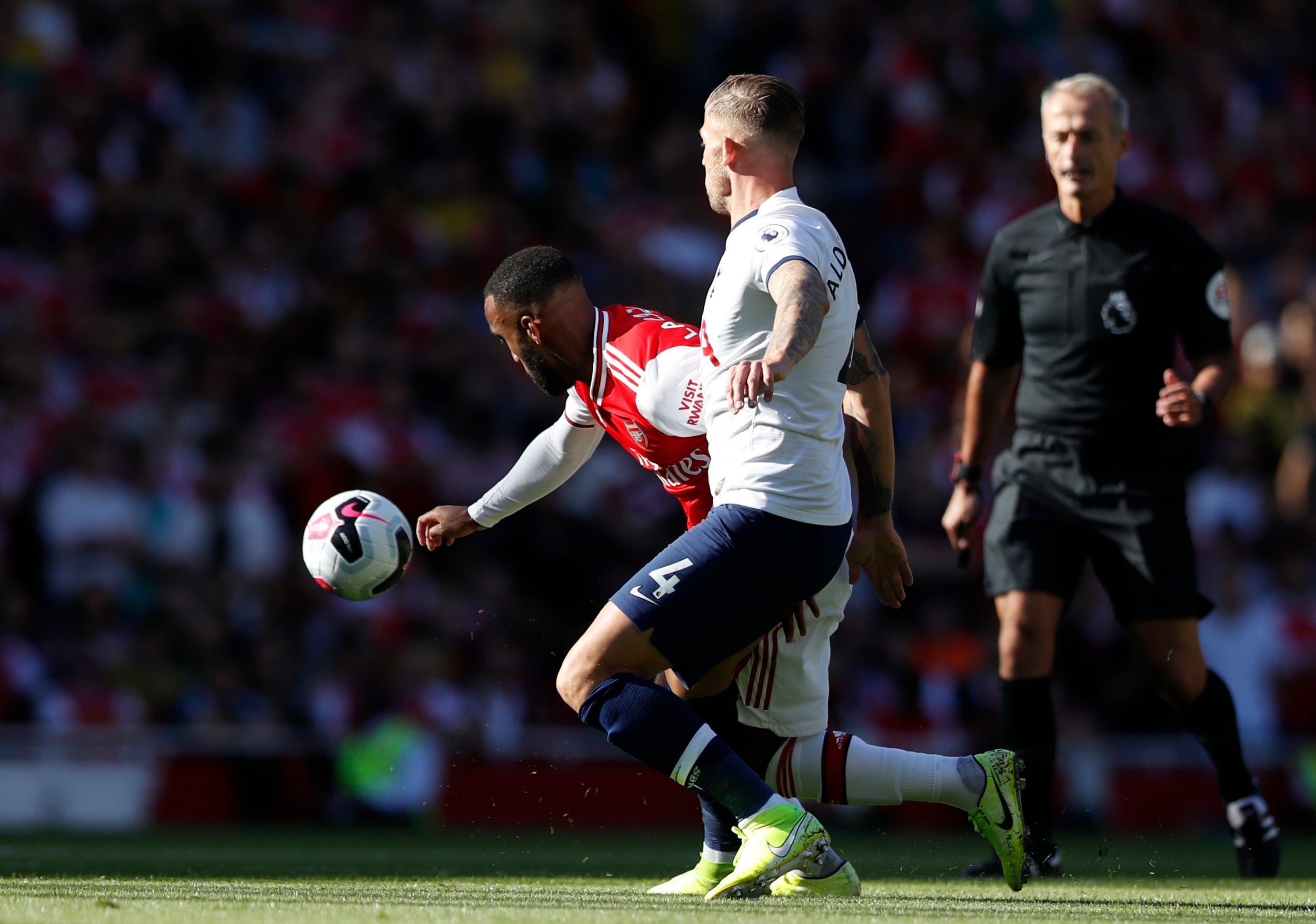 14/22

Toby Alderweireld — 6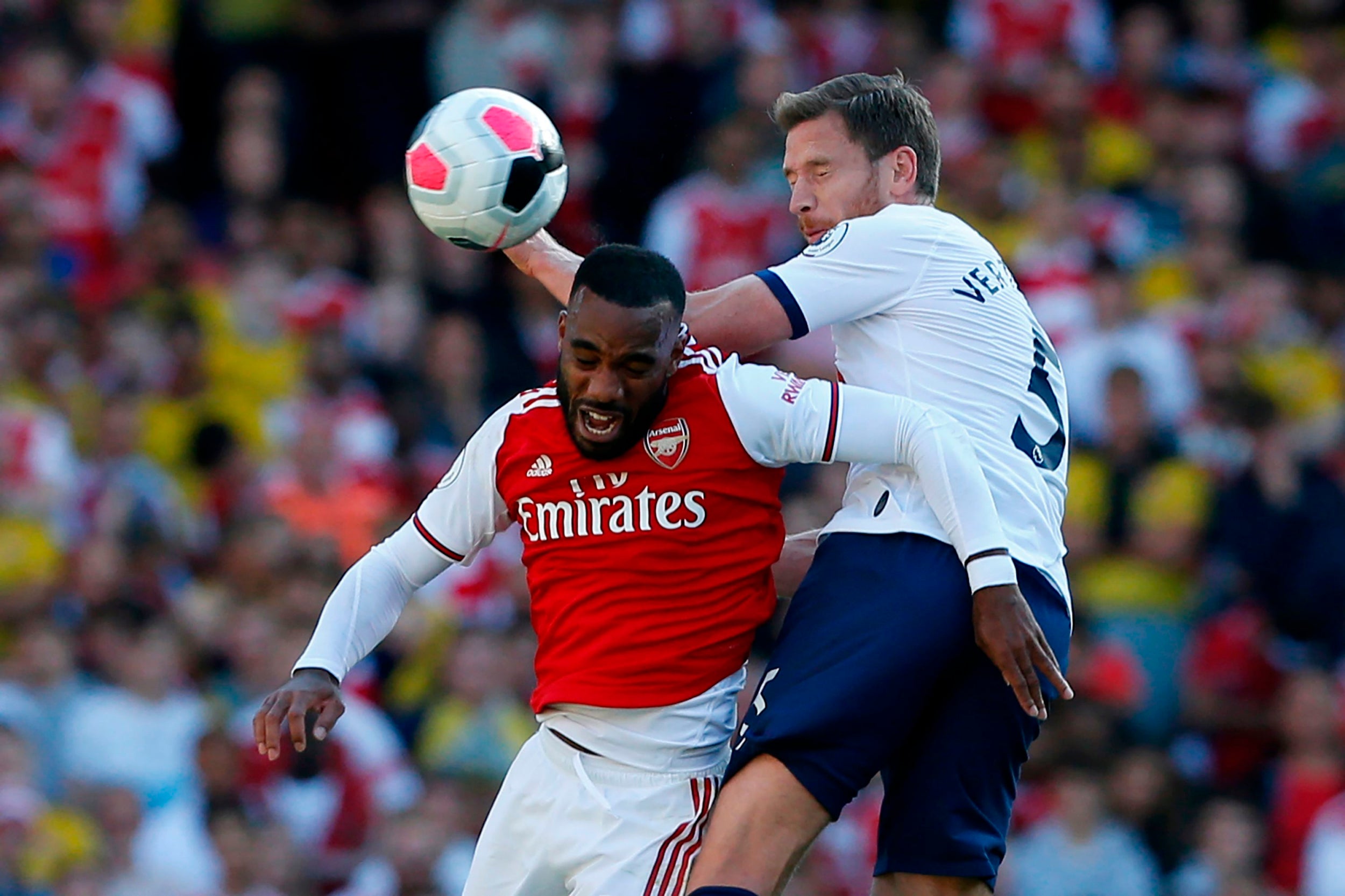 15/22

Jan Vertonghen — 5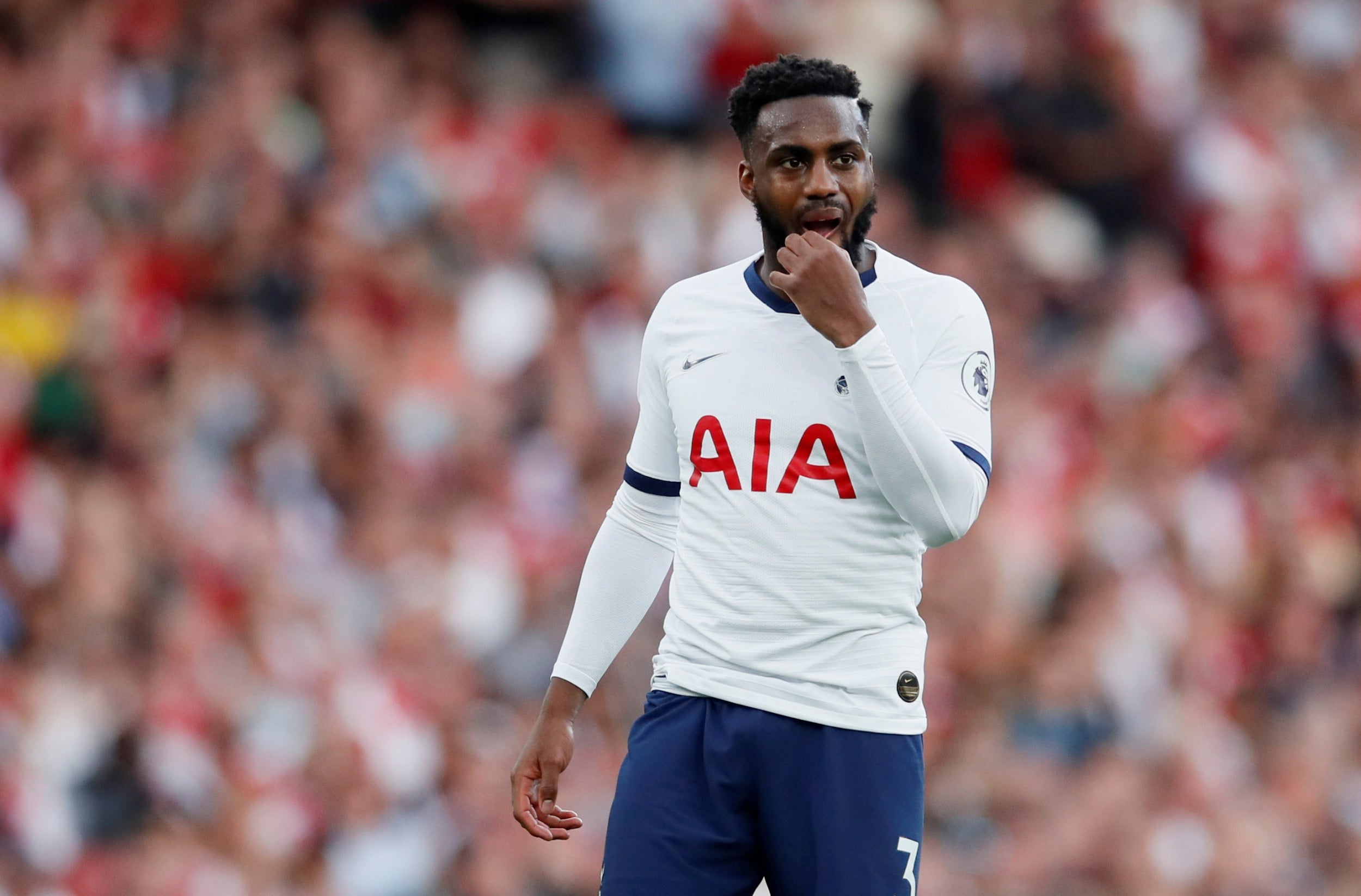 16/22

Danny Rose — 5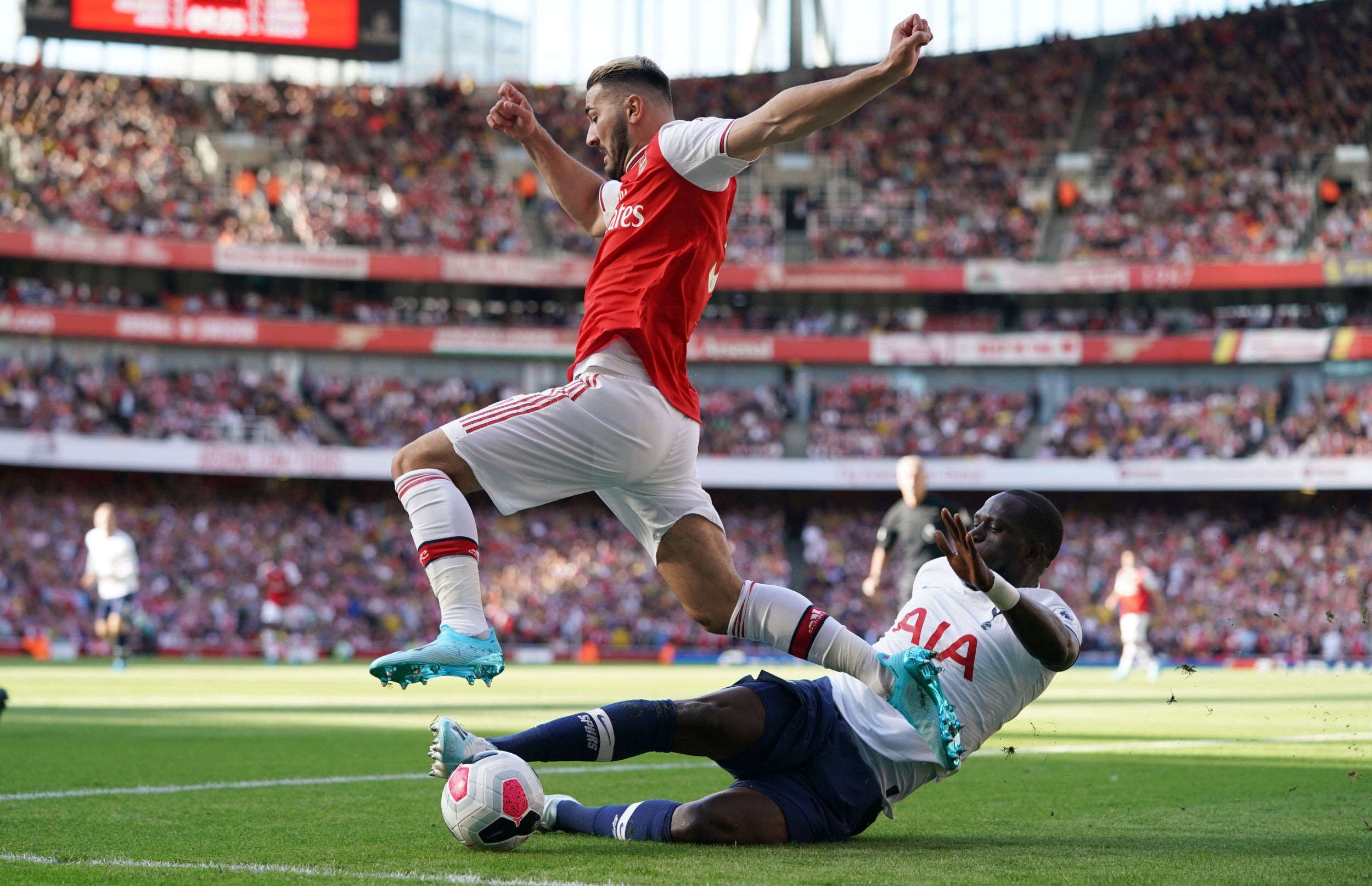 17/22

Moussa Sissoko — 6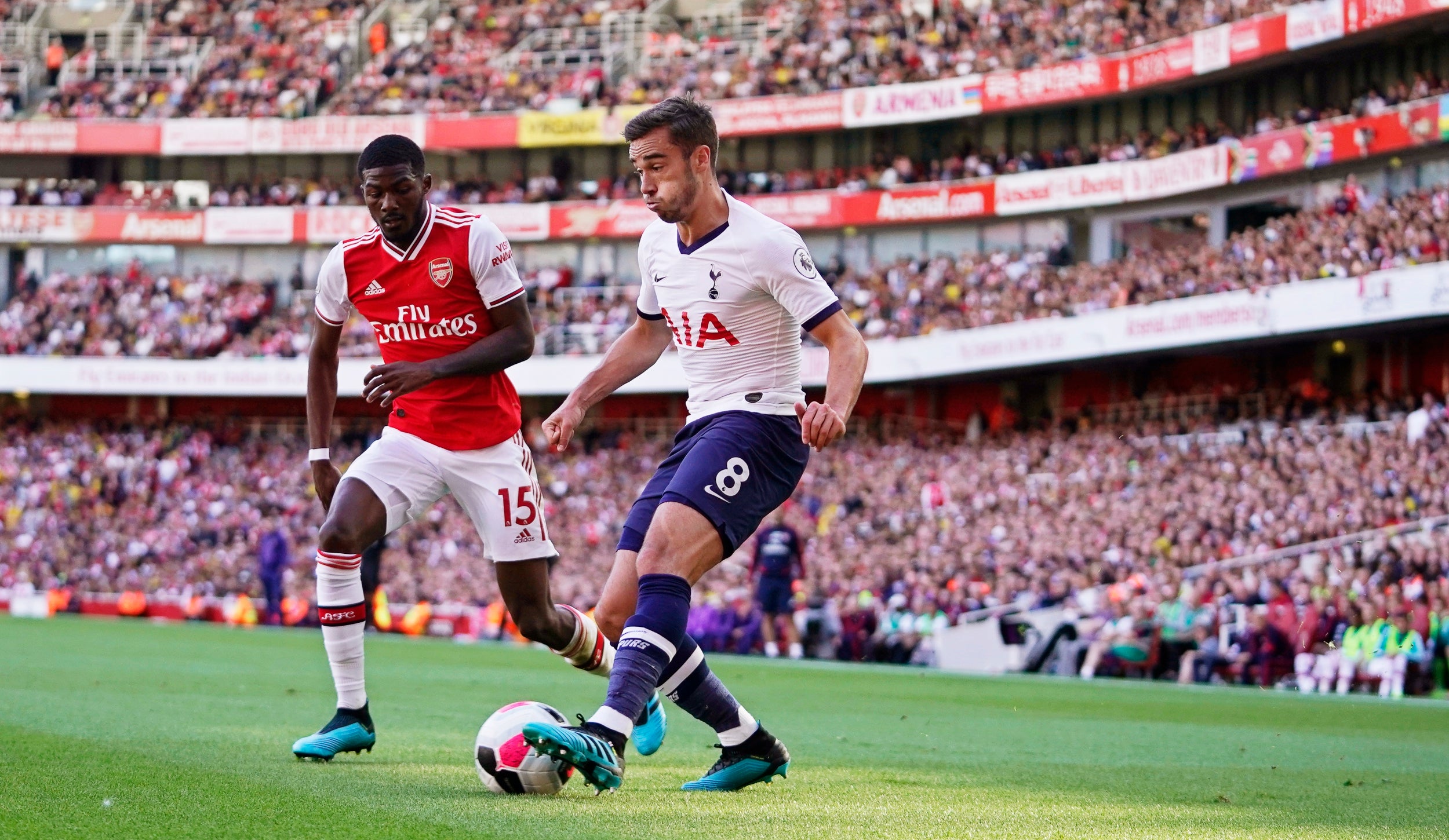 18/22

Harry Winks — 7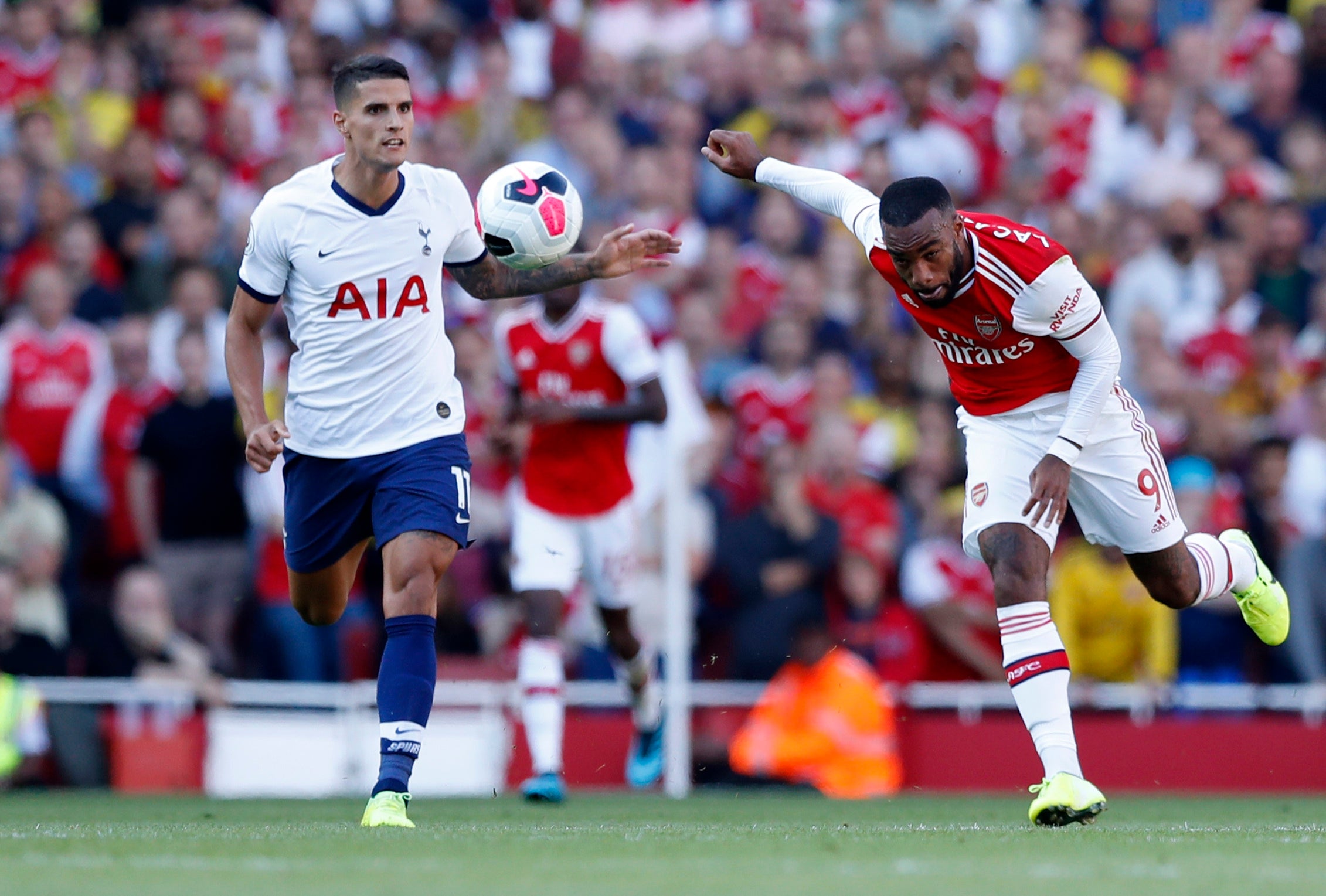 19/22

Erik Lamela — 7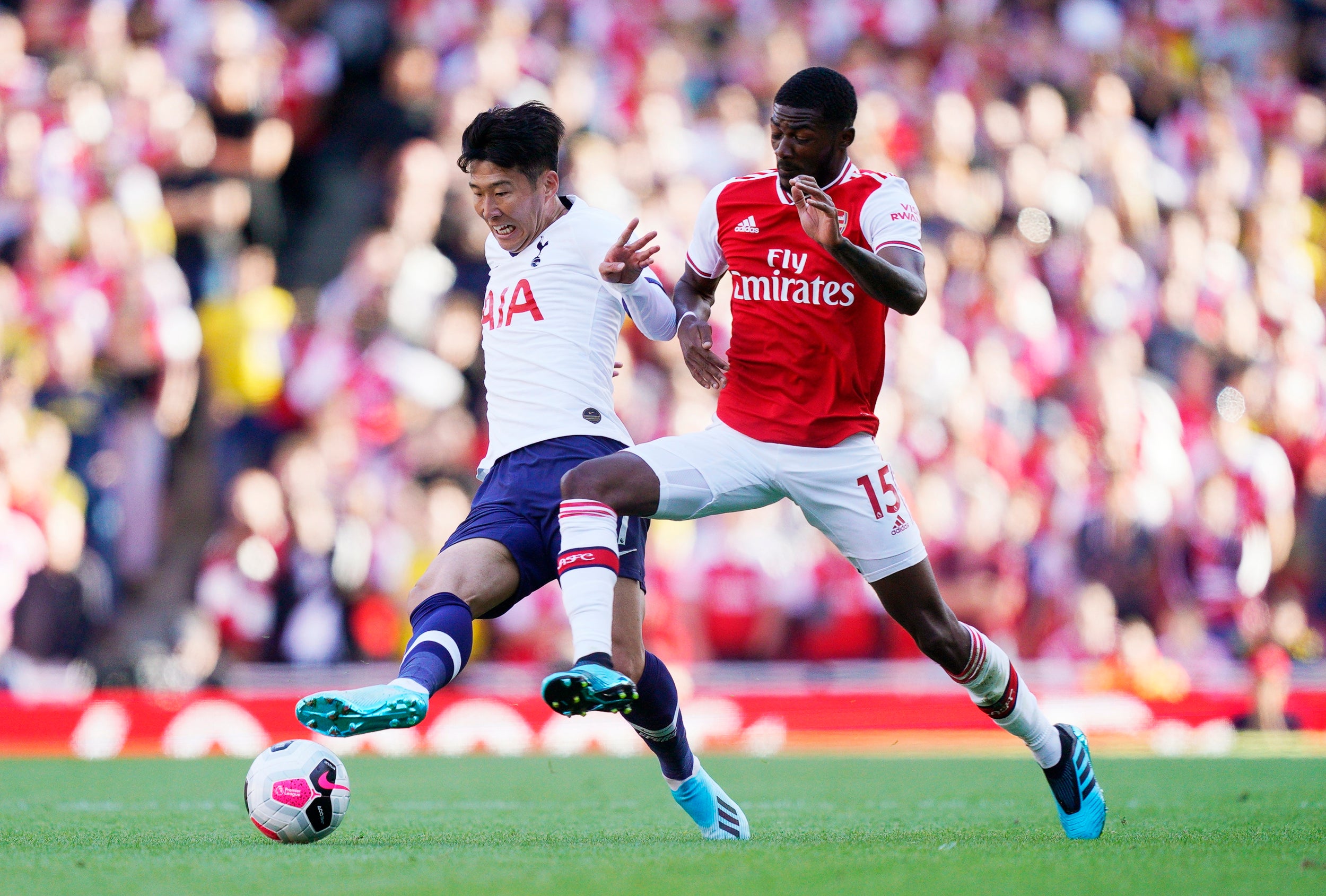 20/22

Son Heung-min — 6
21/22

Christian Eriksen — 7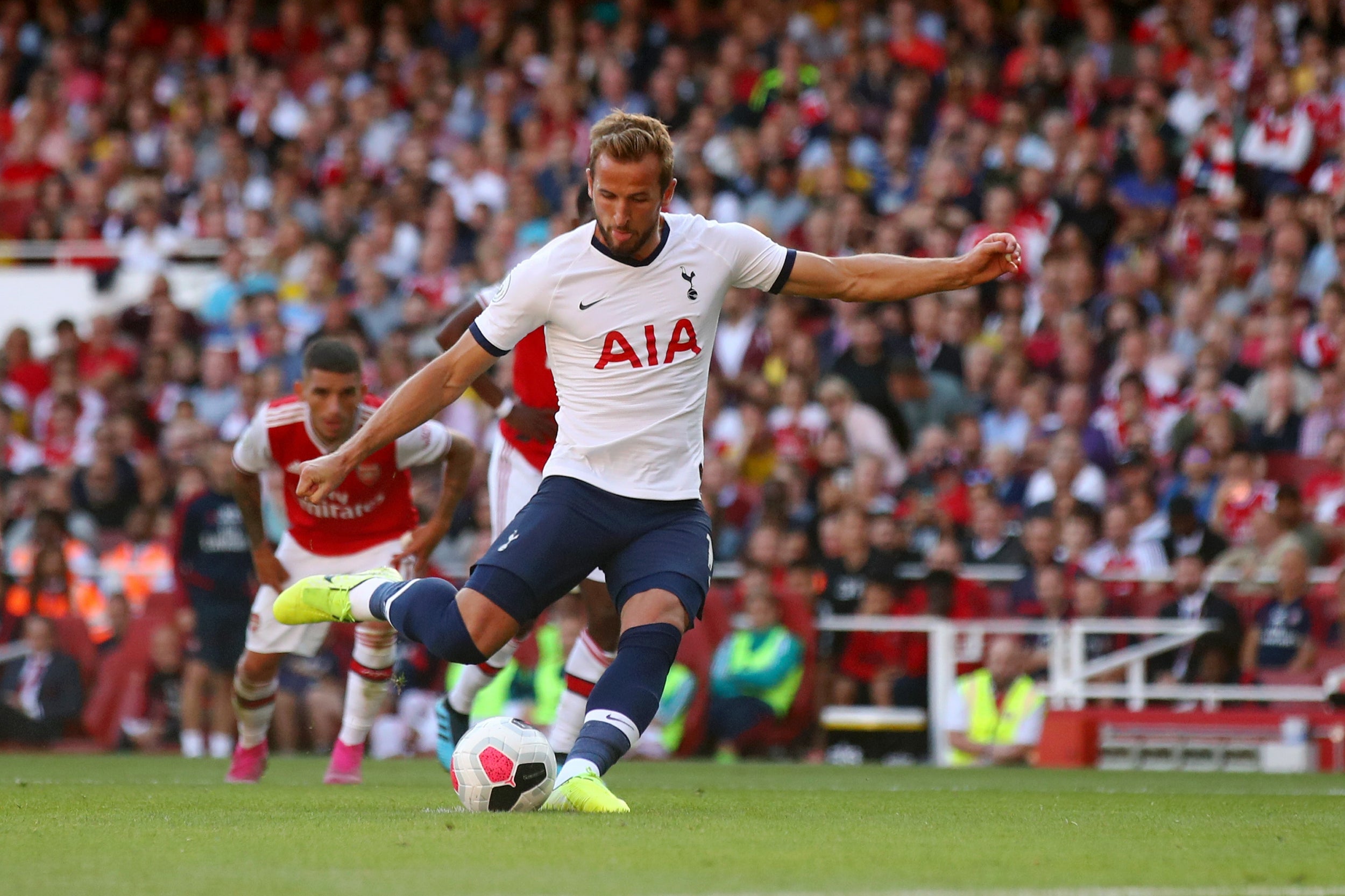 22/22

Harry Kane — 7

So how did the players perform?

Click on the gallery above to see our player ratings.

Source: Read Full Article