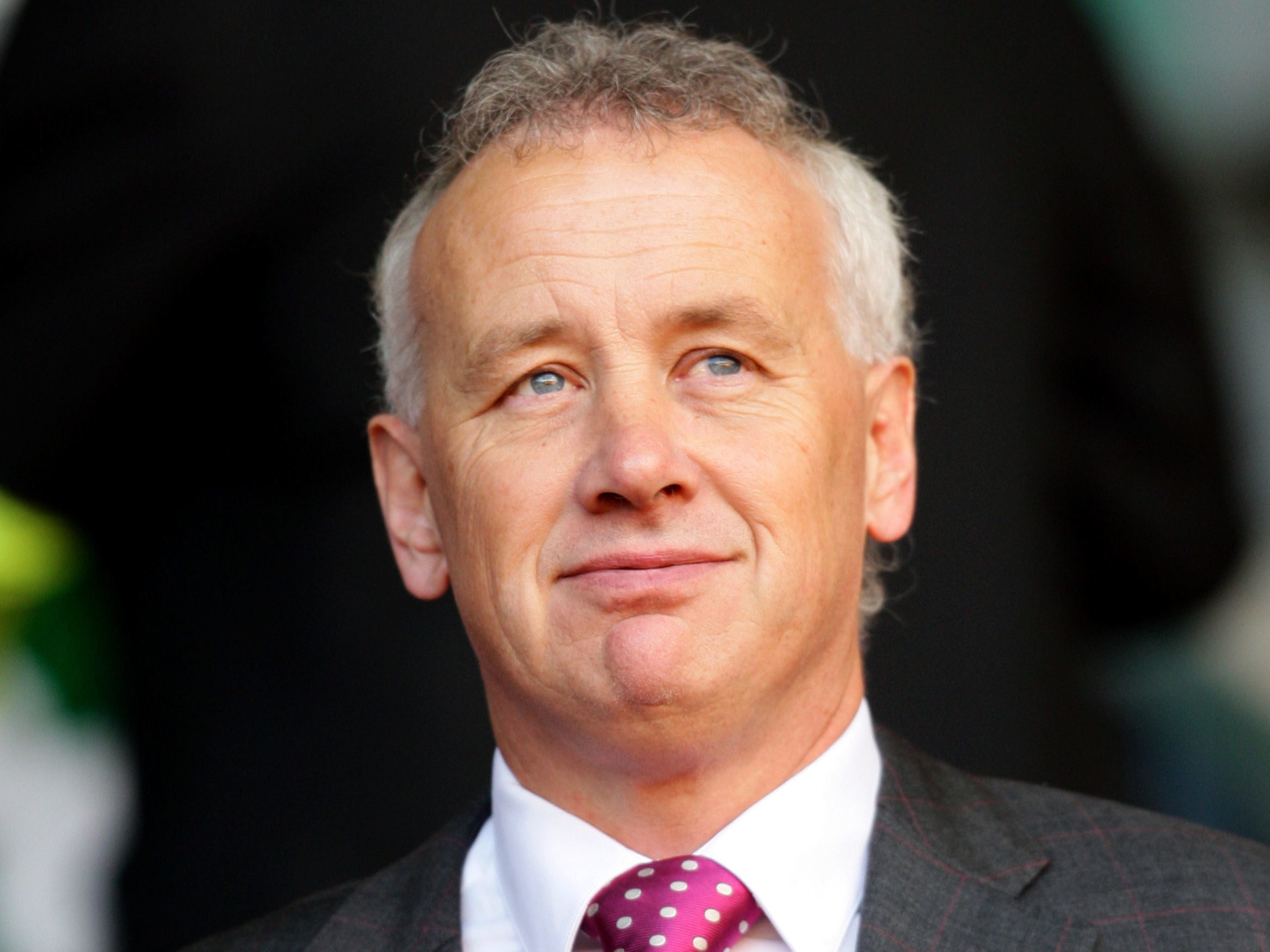 Parry believes the government can help EFL clubs facing financial peril
"We absolutely get that currently with the lockdown that's clearly not tenable. But our greatest ask when we come out of lockdown is that at least we have a roadmap for a return to crowds. A great deal of planning had gone on, we believe we had a very good case and had very successful pilots. We believe we could have had reduced capacities with great safety and satisfactory to the fans.
"We believe there were all sorts of inconsistencies where fans could watch games in cinemas, in pubs which we think are far more dangerous than a well-regulated, well-managed environment.
"And we believe there's a collective responsibility that the Premier League also has challenges, it's losing money and doesn't have crowds returning, and we do believe there's things the government can do to help us.
"We're not asking the government to write enormous cheques. But two examples: one is at a stroke we've seen furlough extended until the end of March. Many of our clubs benefitted from furlough during the previous lockdown.
"The thing that puzzles us, given how clubs are playing without any income with no crowds and incurring all the costs of their employees, why could they not access the furlough scheme while they continue to play. What is the underlying logic that says you can only access furlough if your employees are not working? Surely it's actually better to have them gainfully employed and at least trying to provide some entertainment for people.
"The other area we've been looking for relief on is employment taxes. Our clubs benefitted from deferrals during the last lockdown. One of the byproducts of our extraordinary wage bill – 107 per cent of turnover spent on wages in the Championship – is that employment tax across our clubs is £32.5m per month, 40 per cent of turnover which is probably the highest ratio of any industry.
"So our ask is is there any scope for a holiday on employment taxes during the period when through no fault of our own we're playing, doing our bit for communities and not making any income."
Parry also revealed that any financial package will be distributed on a pro-rota basis relative to what each of the 72 EFL clubs have lost in matchday revenue. He added: "The specifics of the £250m that we've been talking about since May is based on lost gate receipts. If we had the £250m we would distribute them based on lost gate receipts. It would be a very simple mechanism."
Source: Read Full Article