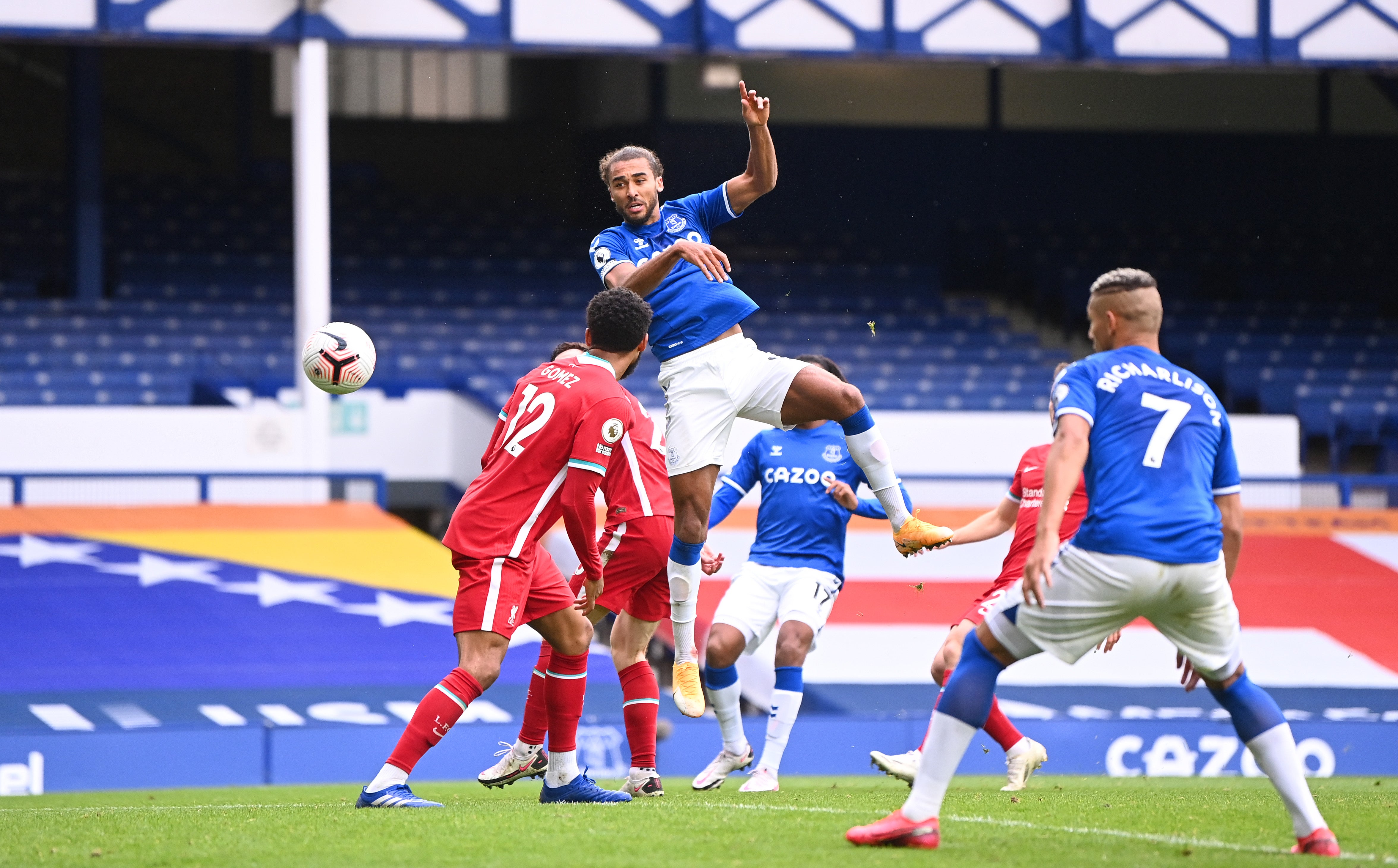 It was just that Everton had their own forward in divine form at the other end. Dominic Calvert-Lewin plundered a header that drew comparisons with all manner of great forwards, from Les Ferdinand to – of course – Duncan Ferguson.
The biggest compliment you could pay him is that this was just vintage Calvert-Lewin, and a type of goal he is making his own. Behind him, there were so many moments when James Rodriguez made the pitch his own. His deliveries so often prompted problems in the Liverpool box.
But that is also the wider point about this excellence. Everything in football happens in a wider context, and in this case it was the general chaos of the game, but also the lack of command in both boxes.
It was hard to know what to expect at Everton's end given how erratic Pickford was. He was one minute defying Joel Matip in magnificent manner, and in another letting Henderson's shot squirm through his arms. Yerry Mina's "clearance" shouldn't be overlooked either, given how it teed up Salah.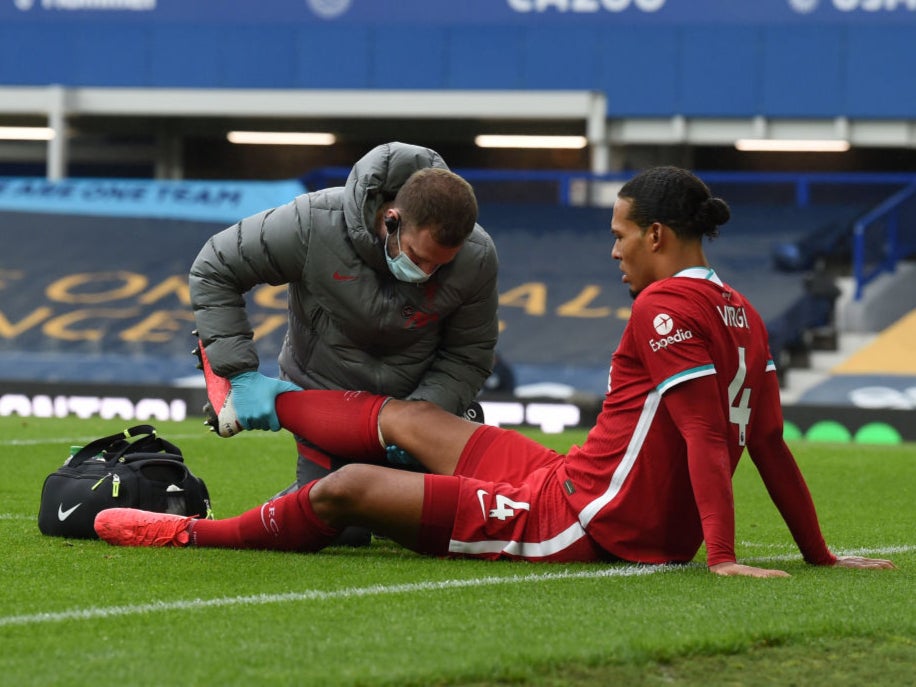 Everton's best moments meanwhile came in the context of Liverpool's worst backline in three years. Without Alisson and Van Dijk, it was a return to the 2017-style defence that so undercut Jurgen Klopp's attacking. You could sense the uncertainty any time a ball – and particularly a James ball – was sent towards the box.
Liverpool were also shorn of that assurance. This was the source of both goals. The first was so alarmingly simple it should have been a signal for Liverpool to avoid giving away corners for the rest of the game. James curled it i to the right area, and Michael Keane made the right connection. The latter was almost inevitable, given how Liverpool's defenders struggled to get close.
Many might say Van Dijk wouldn't have actually been in that area if he had been on the pitch, but what actually makes him so good as a defender is the effect he has on the entire backline as much as what he does individually.
Liverpool were there to be got at… and yet it was still a win that got away from them. One extreme to the other, much like the Premier League right now.
That should maybe give more impetus to a side like Everton than a result like this. There still feels like there is huge opportunity for surprise this season. That's the current reality.
Source: Read Full Article