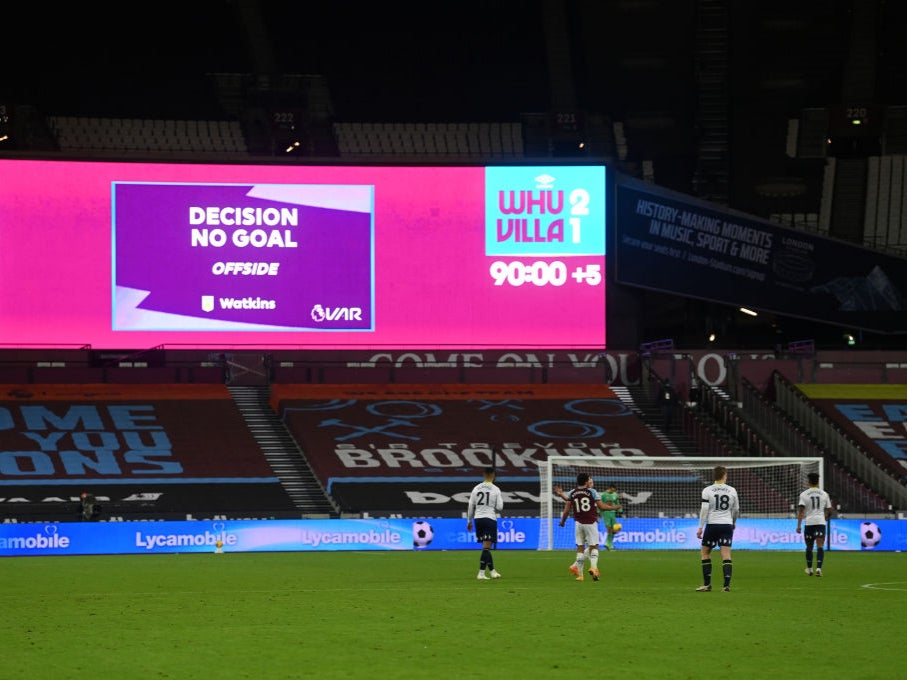 The big screen shows the VAR decision on Ollie Watkins' goal
"I don't think it's been a big help to them. They're having second looks at incidents and they are so obsessed with something that they don't see the bigger picture. They are so obsessed with looking for that offside, that they miss the foul.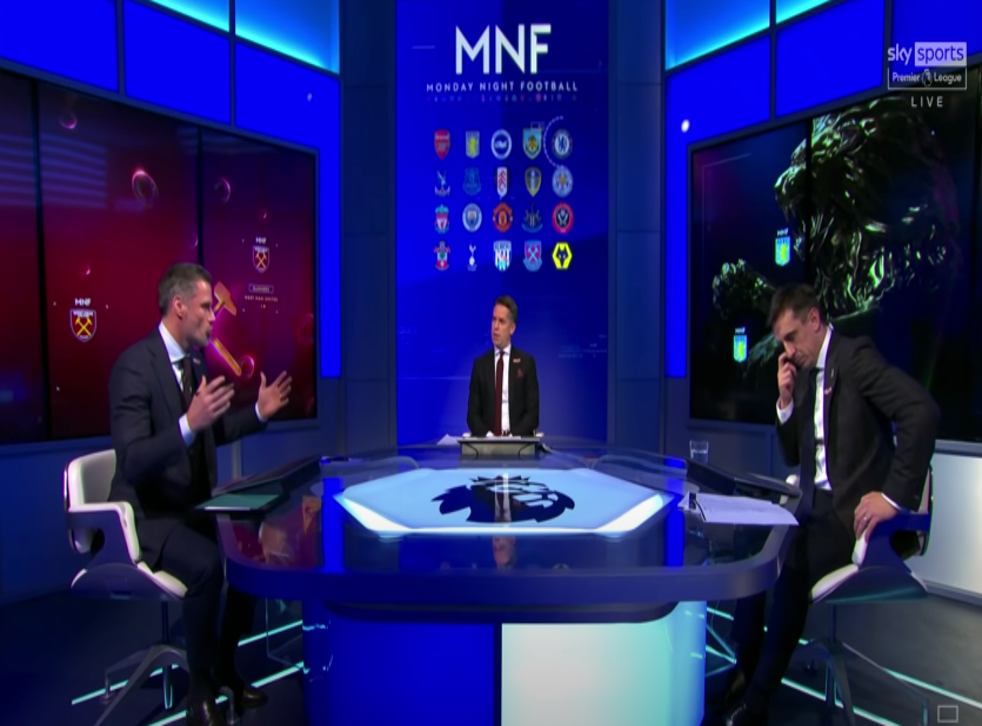 Carragher and Neville debated VAR on Monday Night Football
"This nonsense of going to the screen has got to stop," Carragher added. "It doesn't make any sense. I know for a fact that when a referee goes to the screen, he is not looking at it seeing if he has made a mistake, he is getting told by Stockley Park where the infringement is. I've spoken to a referee and he's told me that's the case."
READ MORE: Premier League fixtures and table — all games by date & kick-off time
While Neville disagrees on Carragher's point about referees using the pitch-side monitors, and has instead called for the rules to be changed.
"Going to the screen isn't the problem," Neville said. "What's happened now is that referees' authority is being questioned, their credibility is being questioned and they are even doubting themselves.
READ MORE: Champions League fixtures and standings — all matches by date and kick-off time
"It's the application of technology that is the big problem in this moment in time, and the rules themselves. The handball is a nonsense. The offside rule about the arm is a nonsense. Those two rules need changing. At that point, VAR will become more acceptable."
Source: Read Full Article