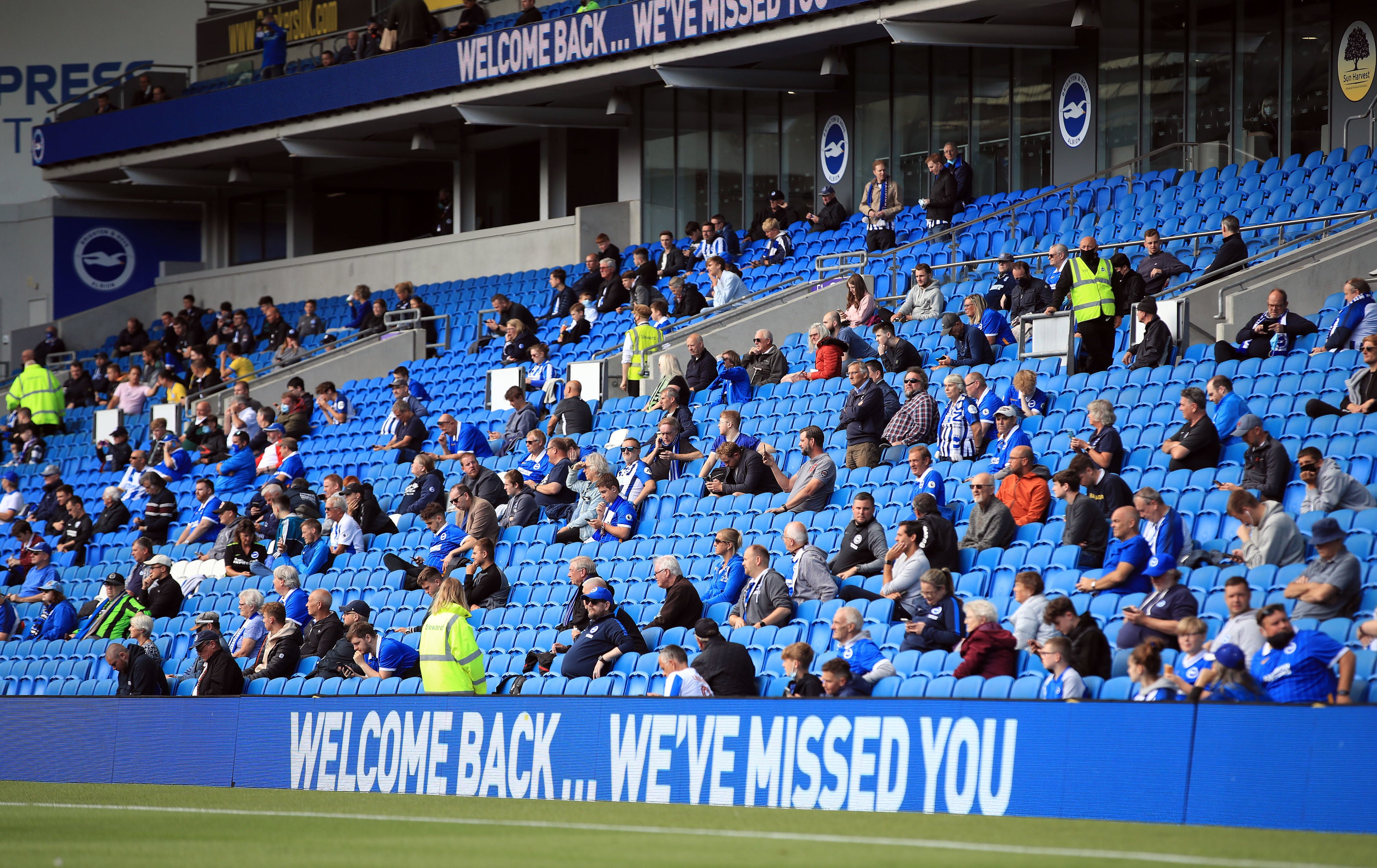 "We had to pause it given the rapid expansion of the disease. It is worth noting it is not just in the stadium – it's the journey to the stadium both on issues such as public transport, people are likely to want something to eat or drink on the way, there is lots of other social contact.
"That's not to say those things can't be mitigated, they can be. But we have to accept that in permitting that to go ahead from 1 October we would have been having an easing in restriction, an increase in social interaction, which could have aided the spread of the disease at the same time as we were imposing lots of further restrictions.
"When we get to the point where we have confidence we have got the disease under control in the sense of we're not on this rapid upward curve, I would rapidly want to return this decision.
"Through things like the Sports Technology and Innovation Group we are continuing to look at further work we can do to further increase our assurance about minimising the risk around this.
"We are ready to go as soon as we get the starting gun fired."
The risk would have been the other way round
Dowden returned to this belief when asked for the reasoning behind the continuation of locking fans out, although this week's increased restrictions fall in line with that thinking that "now is not the time" for sport to reopen its doors – something Dowden reiterated on Wednesday.
"The risk would have been the other way round," he added. "People will have seen very large numbers of fans going into stadiums at the same time that the virus was rising rapidly, and I think they would have said quite rightly why are you choosing to do it at this point when we're imposing all these other restrictions?"
Source: Read Full Article