In the build-up to big games like Tuesday's Champions League match, Luis Suarez has a mental technique he uses to ensure he is at his most frenetic. The Uruguayan focuses on perceived injustices, or previous controversies, to rile himself so he is at his rampaging maximum.
"You see all of these gob*****s on LinkedIn who talk about the importance of developing a winning mentality," one figure who has worked with Suarez says. "Luis just has it and he'd buy and sell all of them."
Suarez has spoken about this himself, in his autobiography.
"I find it hard not to over-dramatise the big matches," he said in his autobiography. "To still be able to give everything, to still care, but to just be able to play the game and not be so intense that I am practically living the match beforehand – that is the place I want to get to."
There are more than enough dramas to dwell on from Suarez's history with Chelsea. The London side subjected him to one of the defeats he considers the most painful of his career, at Anfield in May 2014. Chelsea were also the opposition for one of the biggest controversies of that career, when he bit Branislav Ivanovic. That is a sentence that still reads remarkably.
It is an incident that still incites emotion in Suarez, particularly elements of the fall-out like David Cameron describing him as the "most appalling example".
It is this mindset that Diego Simeone has sought to tap into during their time together at Atletico Madrid. The Argentine coach has naturally played on the most recent "injustice", which was Barcelona's treatment of Suarez. In that regard, it'd be hard to find a better link-up of manager and player. They feel perfect complements to each other in terms of motivation, and the capability to drive each other to higher levels, in the manner of Roy Keane-Sir Alex Ferguson, Johan Cruyff-Pep Guardiola and Guardiola-Xavi,
Independent Football Newsletter
Get the latest football headlines direct to your inbox twice a week
Read our privacy notice
Independent Football Newsletter
Get the latest football headlines direct to your inbox twice a week
Read our privacy notice
Except this partnership, in contrast to any ideas of philosophy, has been partly fired by a sense of vindictive vindication.
It isn't a complete exaggeration to say "revenge" has been one of the driving themes of Suarez's whole career.
Some around Liverpool even genuinely felt that his 2013-14 form was a kind of bizarre sense of "personal revenge" towards Brendan Rodgers for not letting him leave the previous summer.
His play at that time was almost the perfect reflection of his football personality. While he was one of the most spectacular and imaginative players the Premier League has ever seen, touches of genius were amplified and underscored by a relentless workrate. A frequent image was Suarez putting his head down and almost burrowing his way through defences. He would beat them with sheer belligerent persistence as much as quality, always finding the gap no matter what.
"What makes him a one-off for me is that he might be the only player whose incredible moments are driven by his mentality and will to win," the source who has worked closely with Suarez says. "He's not naturally in the same league technically as a lot of top players, but his need to score amazing goals means that he scores amazing goals.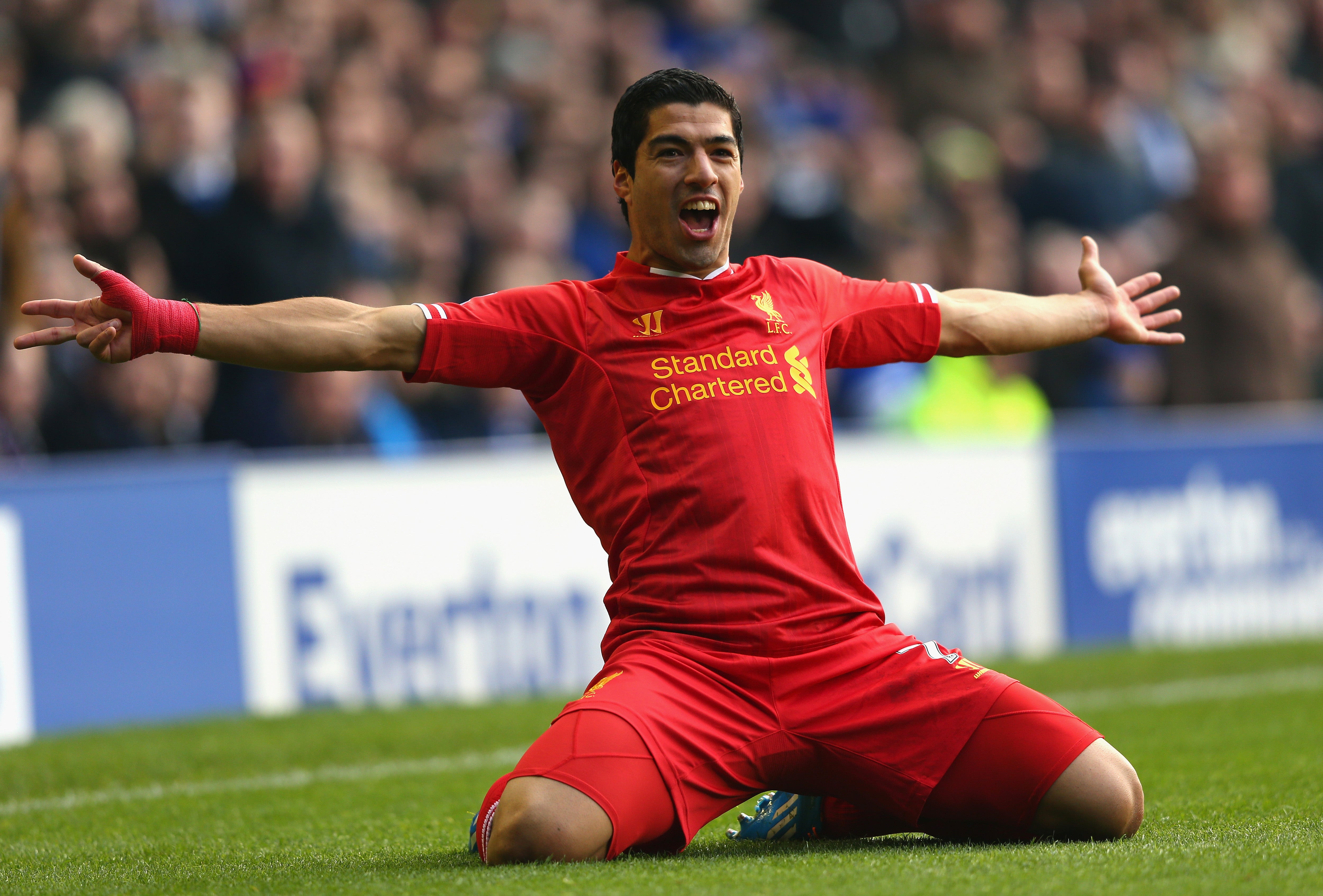 "A lot of greats, like Lionel Messi, Kylian Mbappe, Thierry Henry, they're mentally strong but so gifted technically. With Suarez, it has predominantly been his mentality driving his talent rather than talent and mentality running parallel."
A huge problem is that controversy has often run parallel to this, and it is impossible to divorce the negatives of his career from the positives of his play.
The incident with Patrice Evra and its fall-out remain one of the ugliest episodes in English football history, as Suarez was found guilty of racial abuse. There was something of an irony in how the Uruguayan use of the term "negro" came up again this season with Manchester United's Edinson Cavani. It is also something Suarez remains strident about, insisting he has been misrepresented.
Others maintain that he genuinely didn't know how loaded the word is in English, but was still attempting to wind up an opponent.
"He will do anything to win," the same source says. "He's also a product of his upbringing. In its best manifestation, that gives him a killer mentality in games. In its worst manifestation, it means he'll repeat what he experienced when playing growing up – biting people or verbally abusing them in any way he feels will give him an edge."
Suarez himself has said that some of his worst incidents – such as the biting – have come from an internal anger when he can't influence these important games.
"The pent-up frustration and feeling that it was my fault that things were not working out reached a point where I couldn't contain it any more," he said in his book "That is also what happened with Ivanović in 2013. We had to beat Chelsea to still have any chance of making it into the Champions League. I was having a terrible game. I gave away a stupid penalty with a handball and I could feel everything slipping through our fingers. I could feel myself getting wound up, getting angry with myself, saying to myself on the pitch: 'How can you have been so clumsy there?', or 'How could you miss that?'
"Each time the irritation levels had gone off the scale, the pressure had got too much, and I had reacted."
Hence these controversies rarely happen during periods when Suarez is professionally content. It is also why people who know the Uruguayan defend him. For all his controversies, Suarez has always been popular with teammates and colleagues.
He's seen as extremely family-oriented, great with kids, and "a bit of a laugh". Stories abound of Suarez sending club staff members photos of his own face purely to get a reaction, as he then cackles to himself.
It's just this easy-going personality transforms any time there is any kind of competition.
"Luis belonged to that rare breed who trained like he played," Steven Gerrard said in his own book. "Melwood on a drizzly Tuesday morning was the same as Camp Nou on a crackling Saturday night. Luis played to win a five-a-side training session like he was chasing the Champions League or the World Cup. If his team lost a Melwood kickaround he went home angry. He always needed to win that badly."
It was this that Messi so respected, as he really hit it off with Suarez. The Uruguayan has never been happier than he was at Camp Nou. Gerrard was proven spectacularly right in 2013 when he persuaded Suarez not to leave for Arsenal, as he could instead guarantee himself a "mega club".
It is also why the fall-out has been so rancorous. Suarez just didn't want to go.
It is this sense of rejection that Simeone has so astutely tapped into, to ensure the Uruguayan is once again one of the best strikers in Europe, and one of the continent's top scorers.
A player that was supposed to be finished is instead just finishing better than anybody.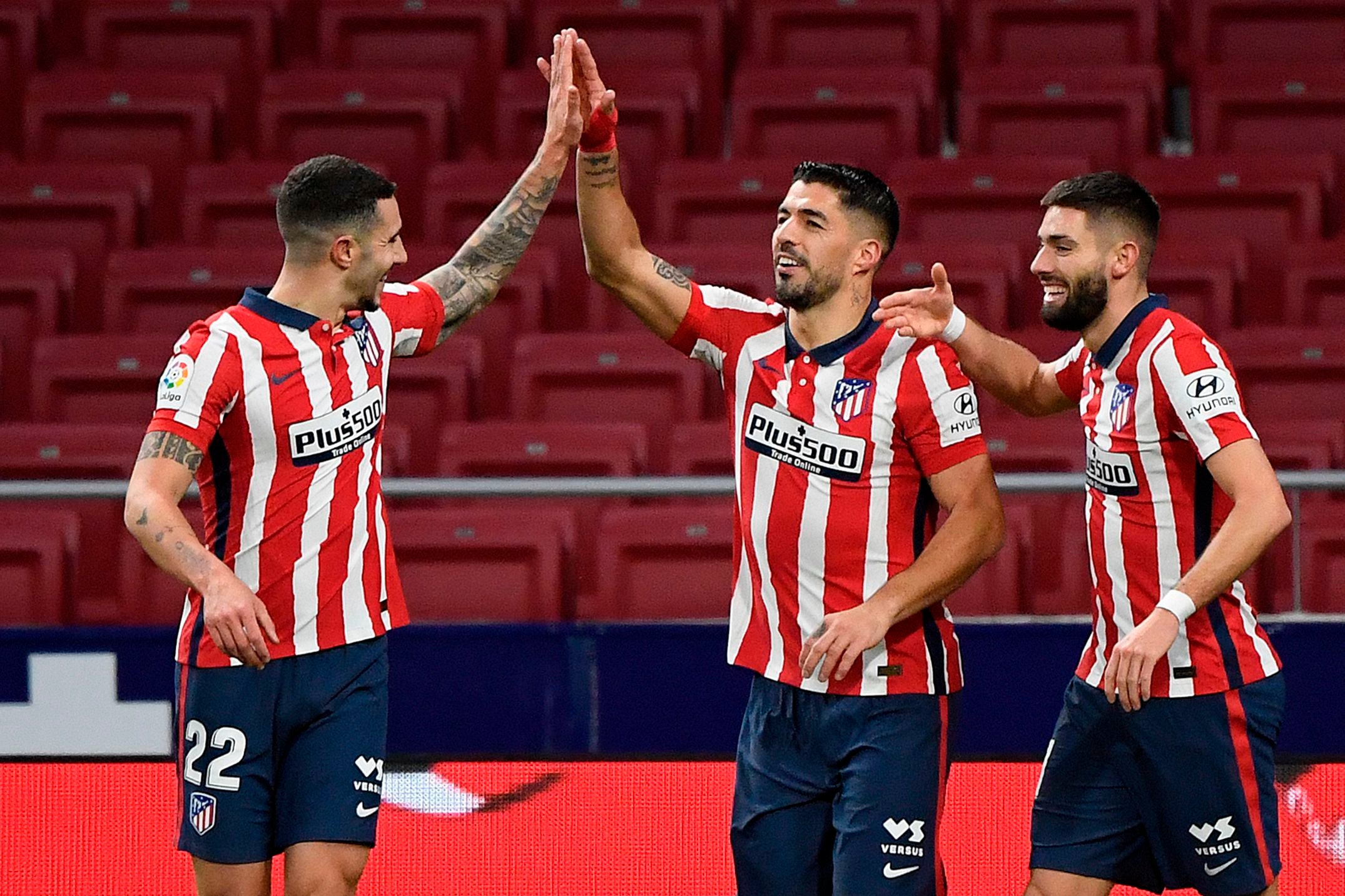 And yet it can still be true that Barcelona were right to off-load him. His position at Atletico only emphasises that he was no longer as effective in the role he had at Camp Nou. There, he was expected to be the foil for Messi, doing the work that allowed the Argentine to produce his best.
At Atletico, Suarez is the Messi. He has Angel Correa, Thomas Lemar and Marcos Llorente doing the work he used to do for the Argentine. It allows him to conserve his diminished energy for where he is most devastating: the box.
That is where he comes alive, and where he now spends most of the game. It has also allowed a still-constrained Atletico to win many league games they otherwise wouldn't. Although Simeone has pushed them higher up the pitch, they are still a somewhat reactive, percentage-playing team. Suarez dramatically increases the percentage of victory, and scoring any particular chance. This is precisely what has happened this season, where a series of fine goals – like against Alaves, Eibar and Celta Vigo – have given Atletico points they would have otherwise left on the pitch. You could almost say he has completed a Simeone team as well as anyone could, giving them that focal point they've lacked.
It is why the move suited Atletico and suited Suarez. Simeone has honed his role, and played on his mindset.
"For all of the self-inflicted setbacks he's had, he has come back so strongly every time," the source says. "And even the blow of being pushed out by Barça in the summer. How did he respond? By being better."
Suarez will be out for more "revenge" on Tuesday. It doesn't really matter who he is actually taking revenge on. All that matters is its effect. This is what Chelsea will have to stop.
Source: Read Full Article