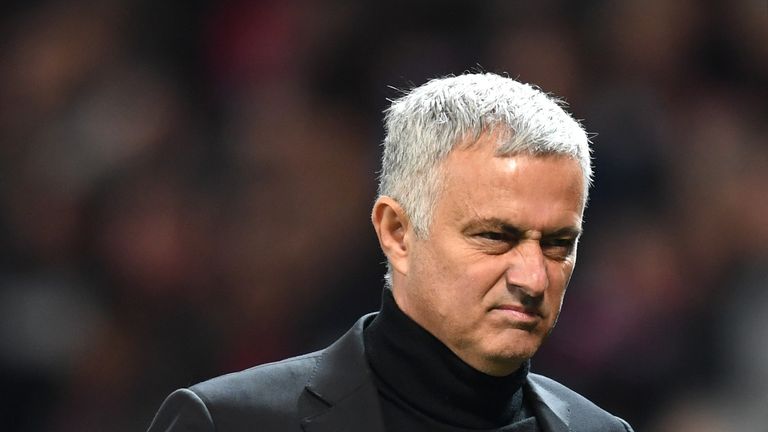 Jose Mourinho insisted Manchester United were always aiming for second place in their Champions League group following their 1-0 defeat to Juventus, admitting it was the target from immediately after the draw.
United were outclassed by the Serie A champions on Tuesday night, with Paulo Dybala's early goal enough for Juventus to secure their third win from three in this season's Champions League, on Cristiano Ronaldo's return to Manchester.
The result means United trail Juventus by five points in Group H, but still sit two points ahead of Valencia in third with three games to play, with Mourinho declaring second place was always the goal, with Juventus the superior team in the group.
Match report
As it happened
"Since the draw we knew it would be a fight with Valencia for the second position and that's what we are going to try," Mourinho said. "We played against one of the biggest, really biggest, candidates to win the Champions League and we did the possible. We could get a different result, especially because of the way we played in the second half.
"We didn't especially because of Mr Bonucci and Mr Chiellini. They could go to Harvard University to give classes in how to be a central defender. Fantastic, absolutely fantastic.They have talent everywhere. They have quality all over the pitch.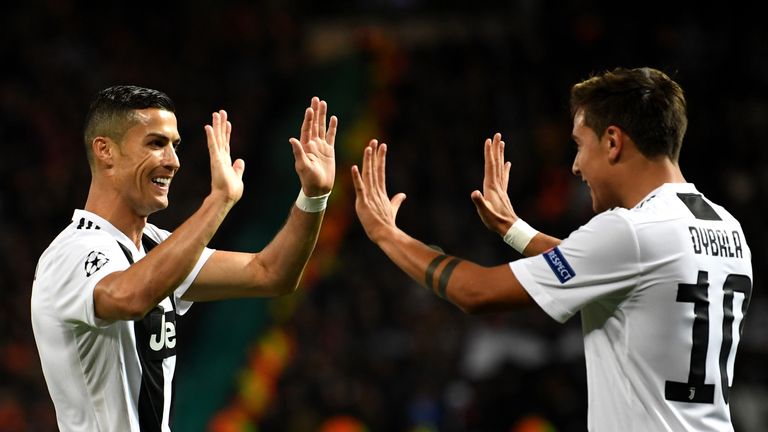 "Juventus are champions for seven years. I think seven years in a row. Two Champions League finals in the last four or five years and they are not happy with what they have. They want more. They had Gonzalo Higuain, Mario Mandzuzkic, Dybala, they want more, they want Ronaldo.
"They go for the best players in the world. So big club, with a big past and also a big desire to have also a big future. They put everything there to try to win the treble. That's what they want. Because normally they win at home. I think they are really close to that."
United offered very little as an attacking force on Tuesday night, with Paul Pogba's late strike which came out off the post the only meaningful attempt United had at goal in the entire match.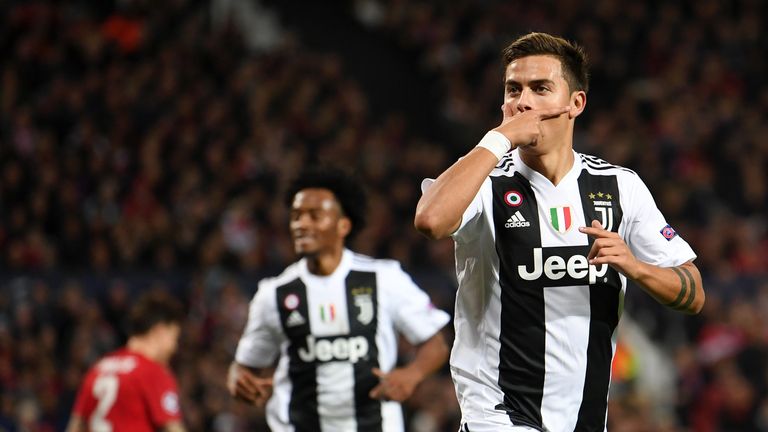 Mourinho lamented his lack of options off the bench to try and change things, while also highlighting out of form Romelu Lukaku is suffering from a lack of self belief at the moment.
"[I had] no real attacking solutions on the bench to try," Mourinho added. "No [Marouane] Fellaini to change the direction of the game like we do so many times.
"The good thing with us is that the injuries are all the national teams, all of them. [Scott] McTominay, national team. Fellaini, national team. [Jesse] Lingard, national team. [Alexis] Sanchez, national team. All national teams.
"No critics at all [for Lukaku]. I have complete understanding that the player is a fantastic professional that wants to give everything for the team. But I have to to admit that in this moment it is not sweet and not just with the goals that hes not scoring but also in his confidence, in his movement, in his touch."
Source: Read Full Article