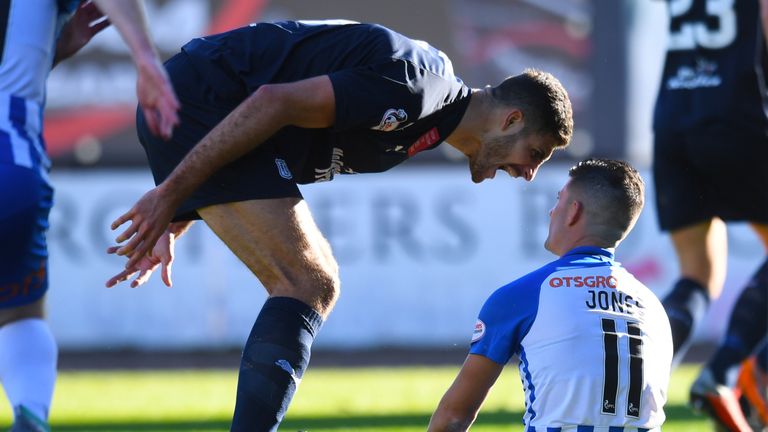 Kimarnock are "greatly disappointed" at comments made by the SFA's head of refereeing John Fleming and have submitted a formal complaint to the association.
Fleming, in a letter to the Dundee Supporters' Association (DSA), claimed that Kimarnock's decision to accept a two-match suspension for Jordan Jones "clearly indicates" that the midfielder dived in a 2-1 away win on October 6.
The alleged dive resulted in a penalty – given by referee Steven McLean with the score at 1-1 – and saw Kilmarnock leave Dens Park with all three points after Eamonn Brophy converted from the spot in the 56th minute.
Dundee were unhappy with the decision to award their opponents a penalty, promoting a letter from Fleming, but Kilmarnock responded to his comments with a club statement on Wednesday.
The statement, posted on the club's official website, read: "Kilmarnock Football Club wishes to express its great disappointment at comments made by the SFA's Head of Refereeing, John Fleming, in relation to our player, Jordan Jones.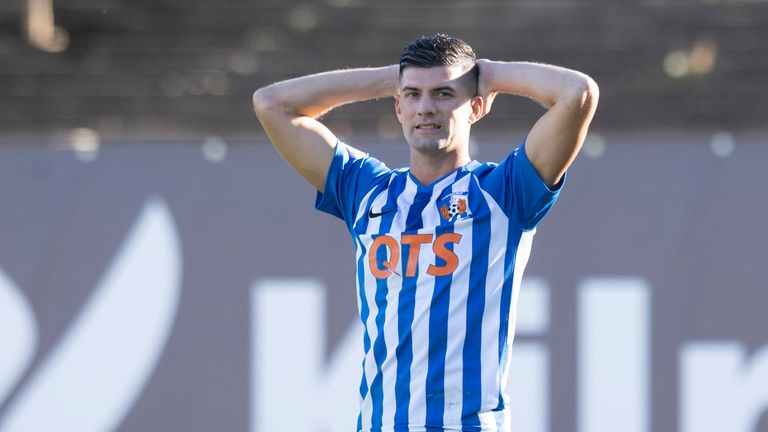 "In our statement on the matter, we made it clear that Jordan denied committing an act of simulation and denied any intention to deceive the referee.
"The sole reason for not challenging the charge was that we had no additional substantive evidence to submit for consideration so therefore took a pragmatic view to accept the penalty and move on.
"Having taken this decision and accepted the penalty, we expected this matter to be closed.
"It is unprecedented for the SFA's Head of Refereeing to make remarks of this nature.
"The original correspondence from the DSA to the SFA and Mr Fleming expressing concern over the suitability of Steven McLean to take charge of Kilmarnock matches was completely baseless and cast unfounded aspersions on the referee's character.
"It is highly ironic that after another organisation has cast aspersions on the integrity of a match official, it is our club which has been the subject of negative remarks by a senior officer of the SFA.
"A formal complaint has been submitted to the SFA and we expect the matter to be investigated fully."
Source: Read Full Article