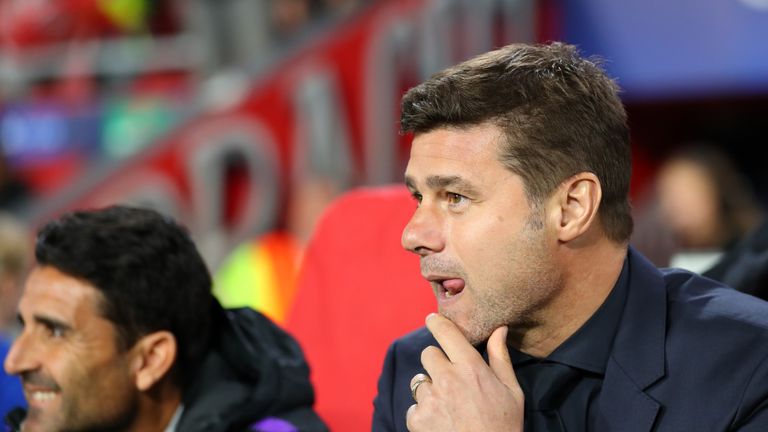 Mauricio Pochettino believes Tottenham will struggle to reach the Champions League last 16, but refused to blame Hugo Lloris for his red card in 2-2 draw at PSV Eindhoven.
The Spurs goalkeeper was sent off in the 78th minute of Wednesday evening's Group B match with his side leading 2-1 through goals from Lucas Moura and Harry Kane, as the visitors recovered from Hirving Lozano's opener.
However, Lloris received a straight red for rushing out of his area and taking down Lozano and PSV equalised against the 10 men with three minutes left when Luuk de Jong pounced to score. Pochettino, though, did not criticise his goalkeeper and argued a red card was not necessary.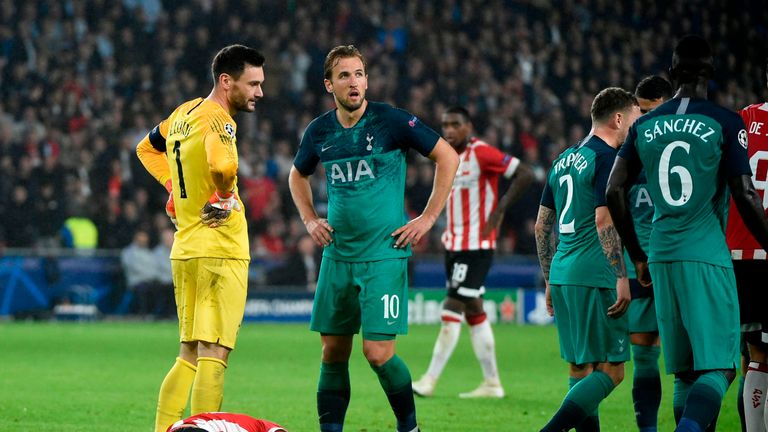 "I'm not going to blame any player," Pochettino said. "If someone is to blame it's myself, I am responsible for the team. Not the player.
"Players are there to play. The problem is when you are so good, you dominate the game and create the chances and you can't kill the game.
"Then an accident from Hugo and the decision didn't help us, and you draw and it puts our qualification for the next stage in a difficult position.
"Was it a red card? In my opinion I think no, but we cannot blame the referee."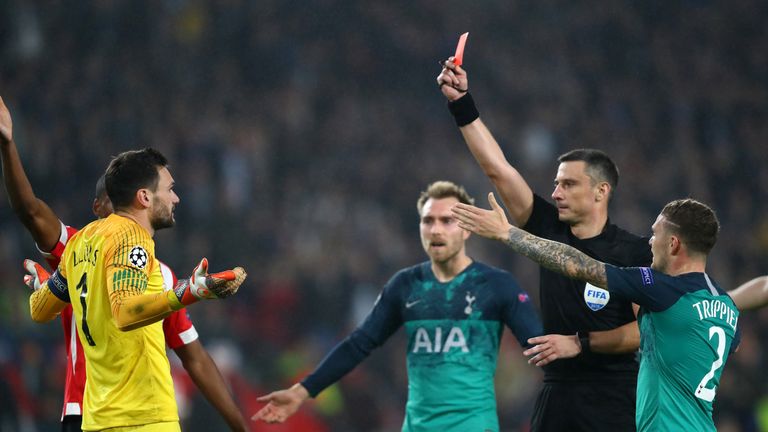 The result leaves Spurs third in Group B with just one point from their opening three matches, following previous defeats to Inter Milan and Barcelona.
Pochettino now feels his side must win all of their remaining matches to have a chance of reaching the last 16.
He said: "We need to win the three games that we have to play and we need results to help us to achieve a qualification place. It will be so, so difficult."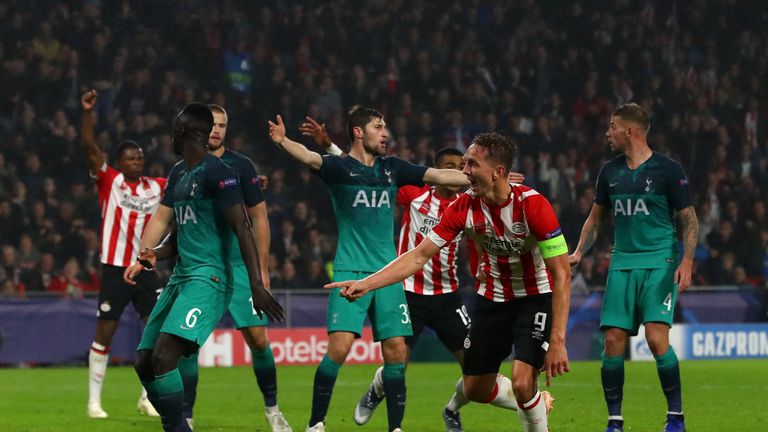 Kane and Erik Lamela both hit the woodwork in Eindhoven and Pochettino pointed to his players' inability to kill the game off earlier.
"I think it's easy to judge the game," he added. "If you don't win – and how it happened – I think you don't deserve to be in the Champions League.
"In this type of game when you dominate and when you are much, much better than the opponent, you have possibilities to kill the game.
"Of course at the start we went 1-0 down, but we quickly changed that feeling and the result in the end can happen.
"Our keeper, Hugo, was sent off and afterwards when you have 10 players you can concede some chances and we conceded."
Source: Read Full Article