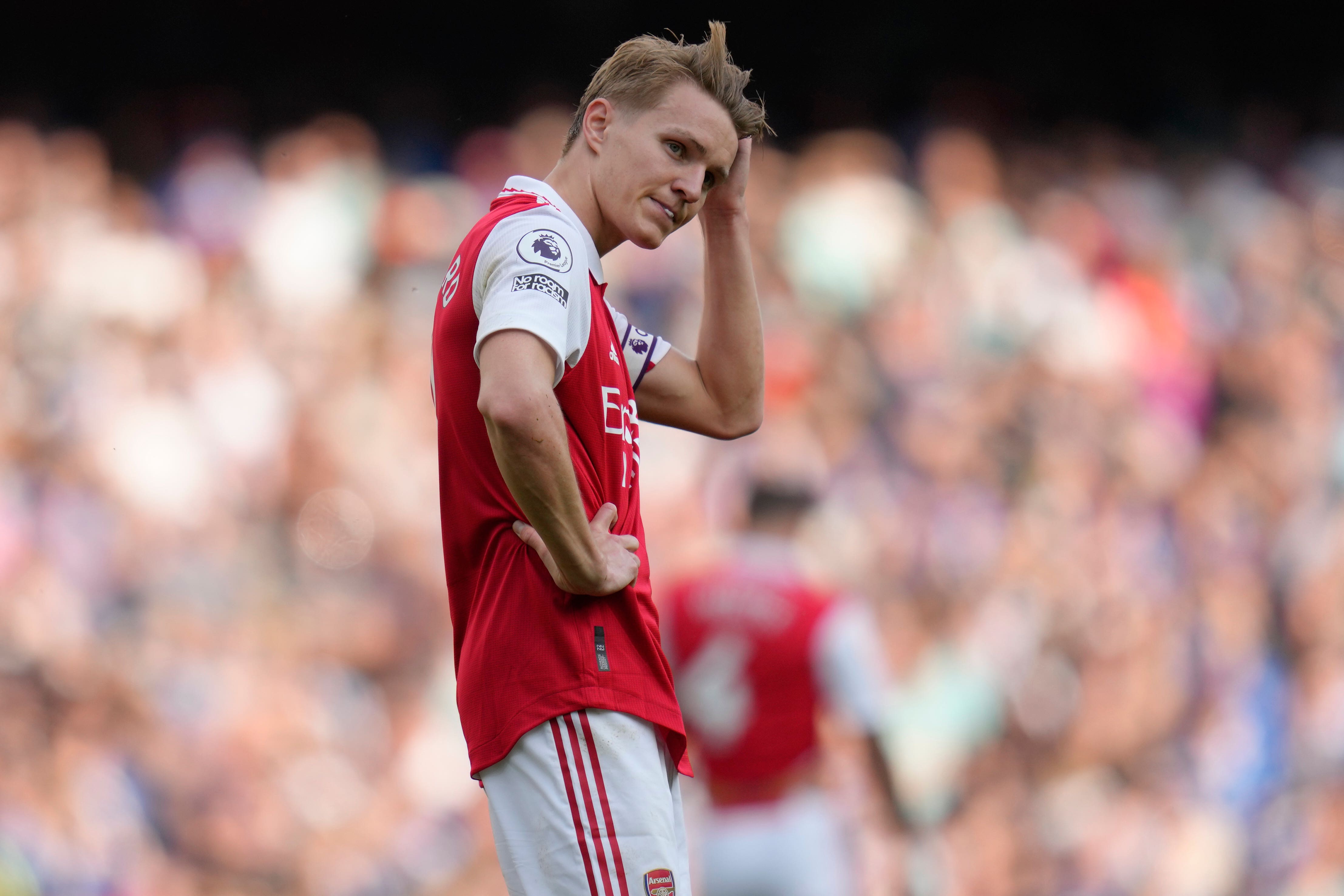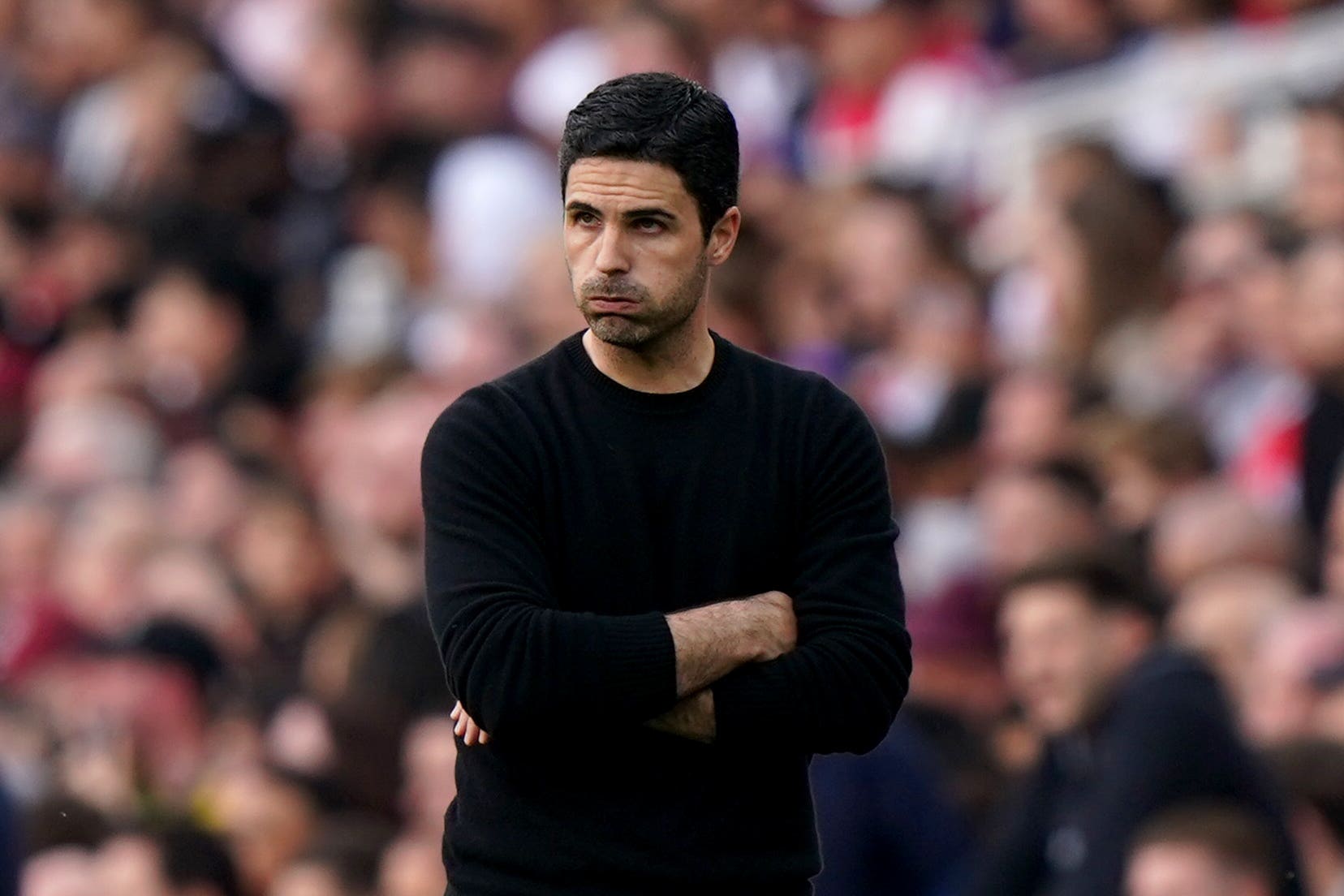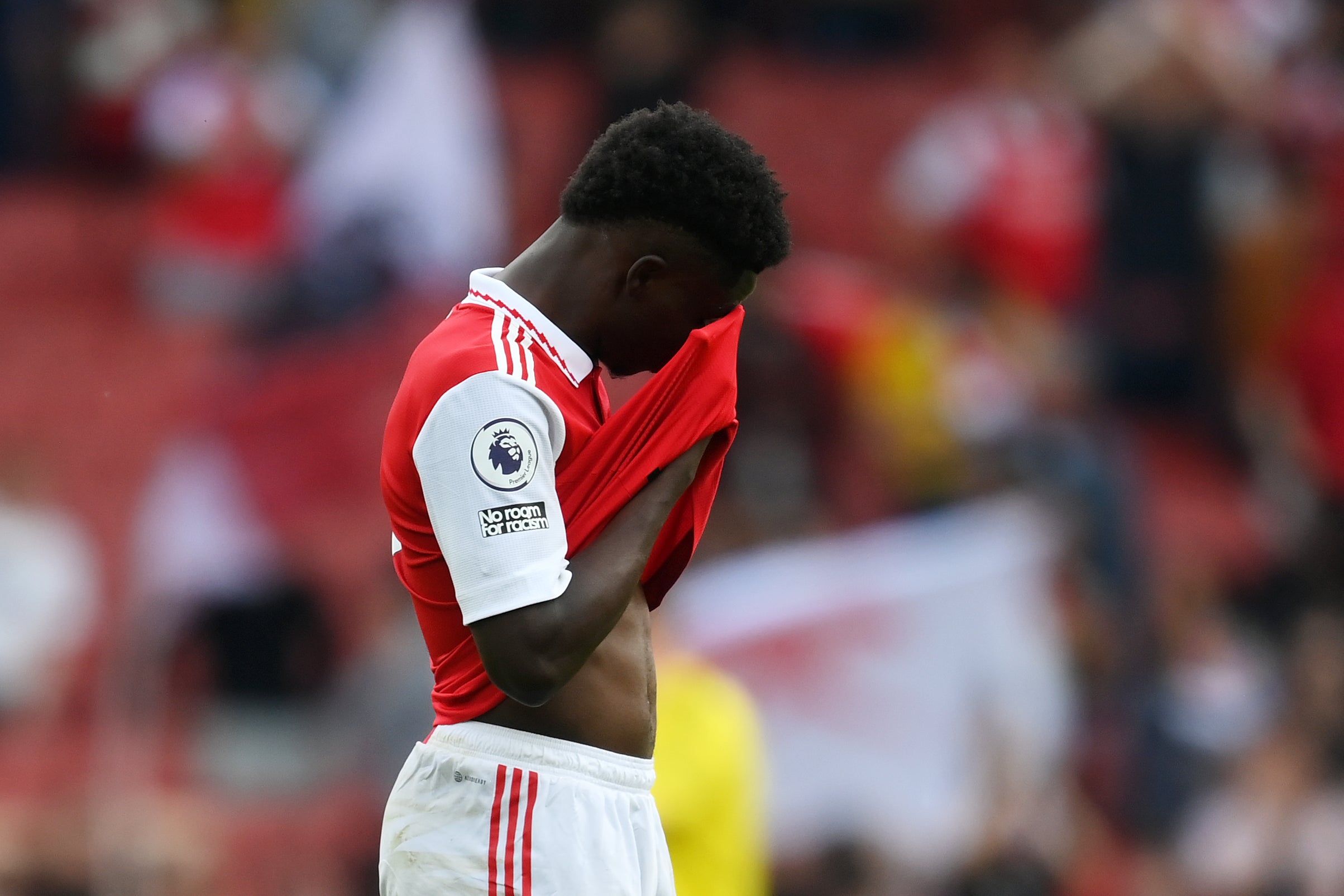 This should not be that outlandish mind. It wasn't as much of an admission that the team are not there yet as the performance was.
This was a team that had lost their drive, and consequently their edge. Arteta insisted that Manchester City's earlier 3-0 win over Everton should not have affected his side but it was difficult not to think that had precisely been the case.
The manager is also entitled to be critical of that. That's how you start stamping such a mentality out and improving the team further.
He knows it will feed into wider criticism of him and the team. Some of it will be fair. It can be said Arsenal weren't up to this, either as a team or in a psychological sense. A harsher description of this is that they "bottled it".
They probably did, especially if the base description of that overused phrase is mental pressure affecting performance levels.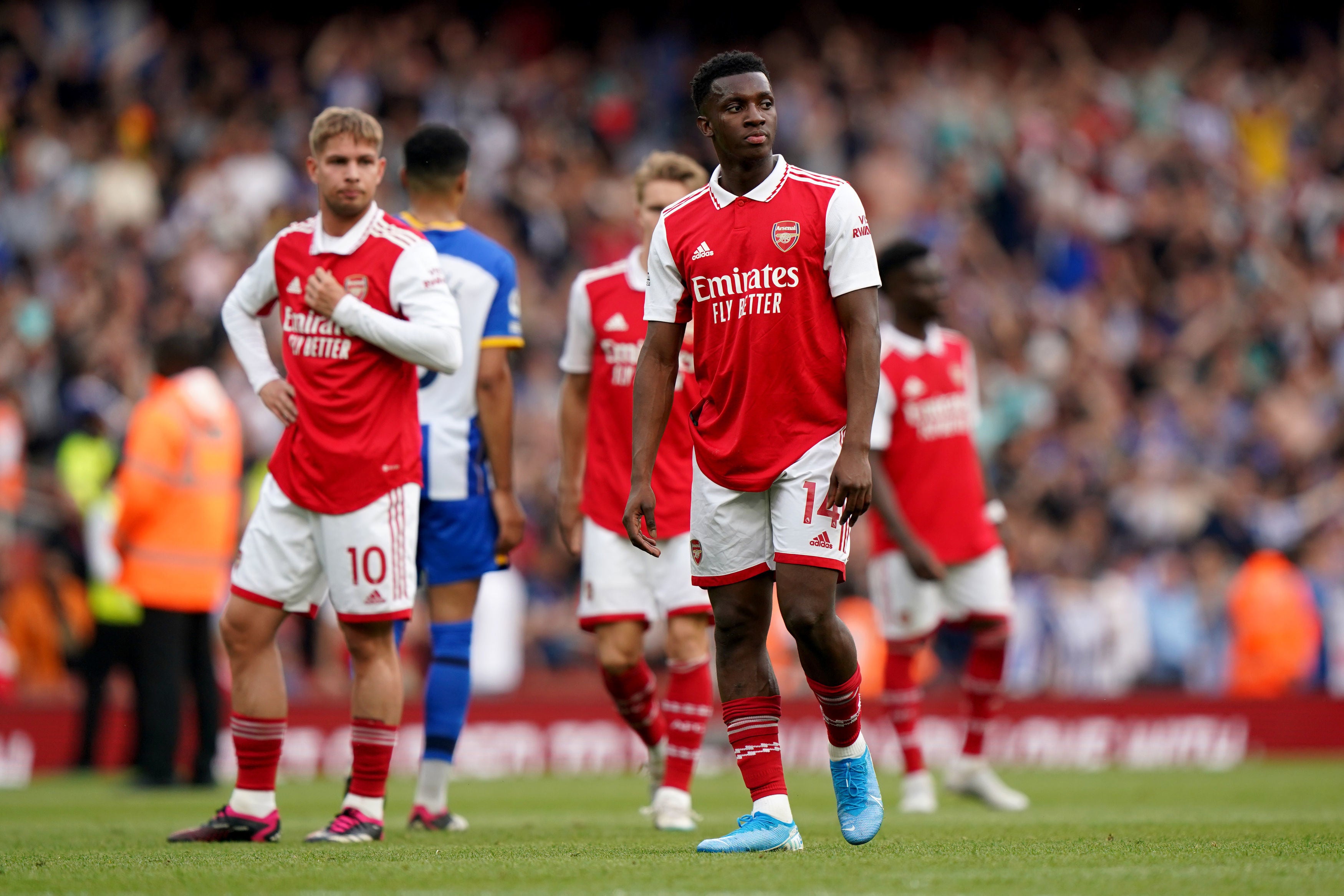 Arsenal players look dejected following the final whistle
It's just that all of that can be true at the same time, that Arsenal drastically over-performed and that they can be proud of the general season. Arteta said as much himself in setting up the line about addressing issues.
"You have to do a lot of good things, incredible things, to be second in this league, and we've done that."
The reality is they have done more than expected. Had he been told in August that Arsenal would run Manchester City to the final two weeks of the season and beat all but four Arsene Wenger seasons in terms of points – with two surely to be outdone – most people would have considered it preposterous. It points to the level of the job.
It is an unfashionable perspective after a defeat as chastening as that but, if you stand back, this is really a very young side that has pushed itself to its outer limits and couldn't give much more. In situations like that, defeats like this happen. It is far from the first time. It happened to Mauricio Pochettino's Tottenham Hotspur in 2015-16, even if that is also unfashionable to point out around here.
The thinking then was that was it, their only chance. They got a club Premier League record of 86 points the following campaign, because they were clearly a work in progress.
It is similar with Arsenal here. They might have given all they could this season, but there is clearly more to come. What this campaign might be most valuable with is highlighting to Arteta exactly where his team is short – not as a title challenge in itself.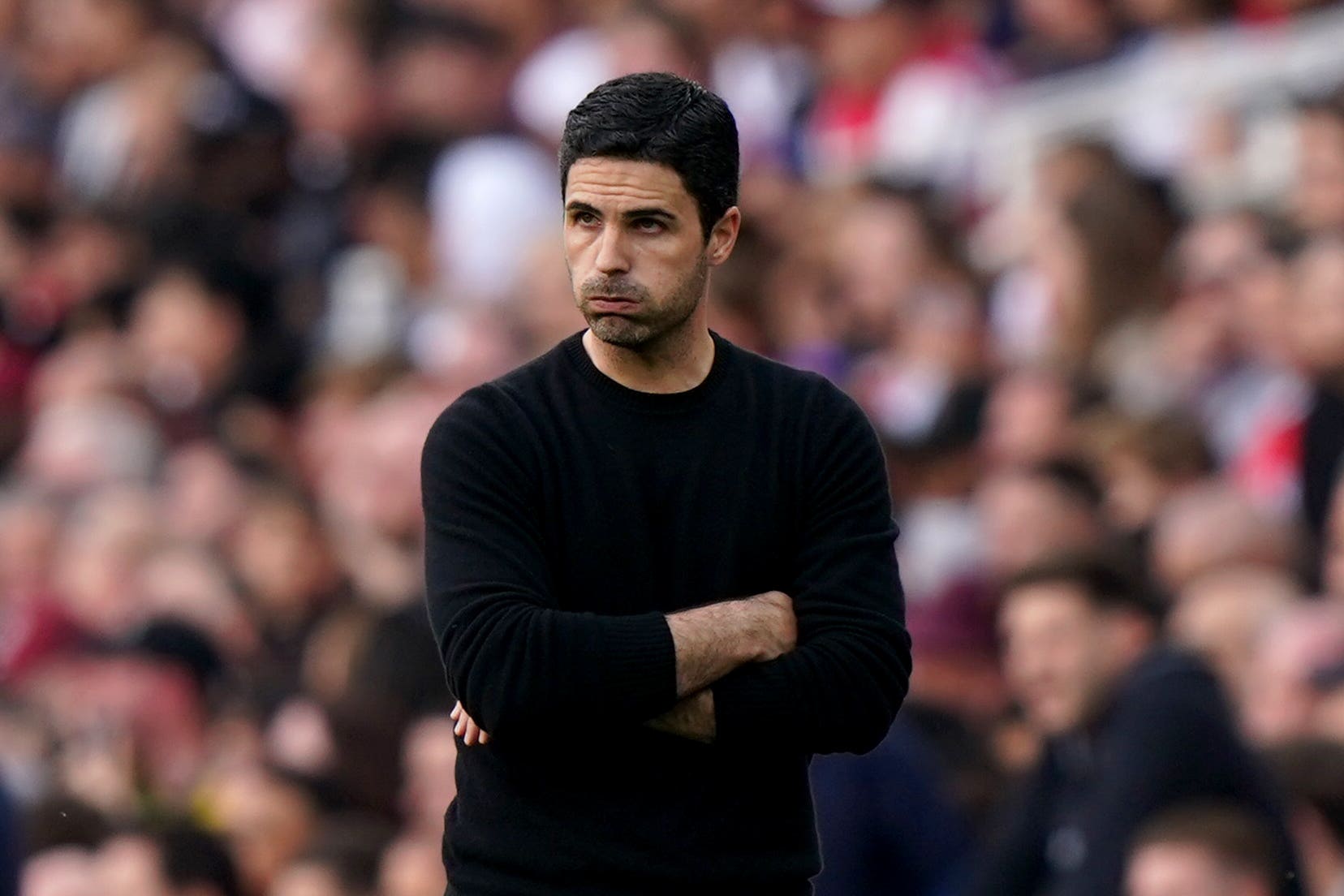 Mikel Arteta has sent out a warning to Arsenal's players
He has seen they lack depth overall, but also in key areas. While the variety of forwards means they can weather the loss of Gabriel Jesus, it doesn't look like they can do similar with William Saliba and Martin Odegaard. They also need another strong midfielder.
That is considerable work to do for a team that has so far got 82 points after 36 games. If they get two more, they will have beaten all of Wenger's sides bar the two title-winners of 2002 and 2004.
Many will point to a different context, and how the threshold of the league has been raised but that should be part of the discussion here. Many will also insist that the charges against City should be mentioned, although it might be a long time until the outcome of that is known.
Either way, the high threshold should really be more central to discussion than any talk of "bottling it".
Really, it is an absurd situation that 80-plus points is not enough to win a league. It warrants grander debates than just unthinking declarations about how competitive the Premier League is. It has come from a growing financial gap since the early 2000s that has now been taken to extremes by the Abu Dhabi project at Manchester City.
You need at least 85 points to properly challenge Pep Guardiola's and probably over 90 – if not even higher – to beat them. This is immensely demanding. This is how it can be that Arsenal can become the first club to reach 43 points after 16 games and not win the title. In previous eras, this would have been enough. Not now.
The presumed position at the start of any season when Guardiola is at City is that they will win the title.
In the end, they went on the unstoppable run everyone long expected. Arsenal literally couldn't compete against that, despite their own version early on. At least this season.
It has at least served to show what Arteta requires. Arsenal are also one of few clubs that at least have the resources and size to sustain something like a challenge over a medium-term spell. This is central to sizeable summer ambitions, that involve a higher class of player.
Recommended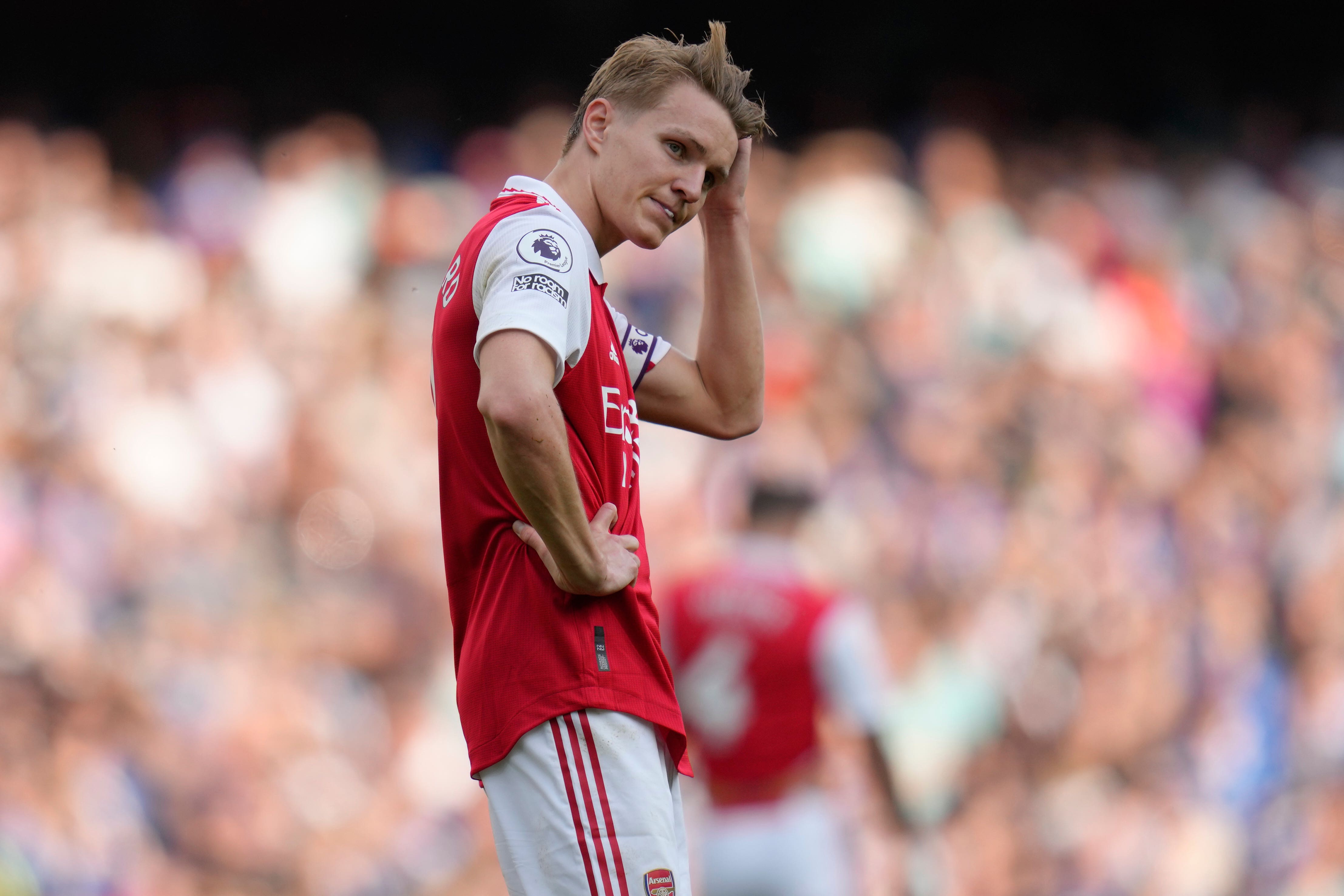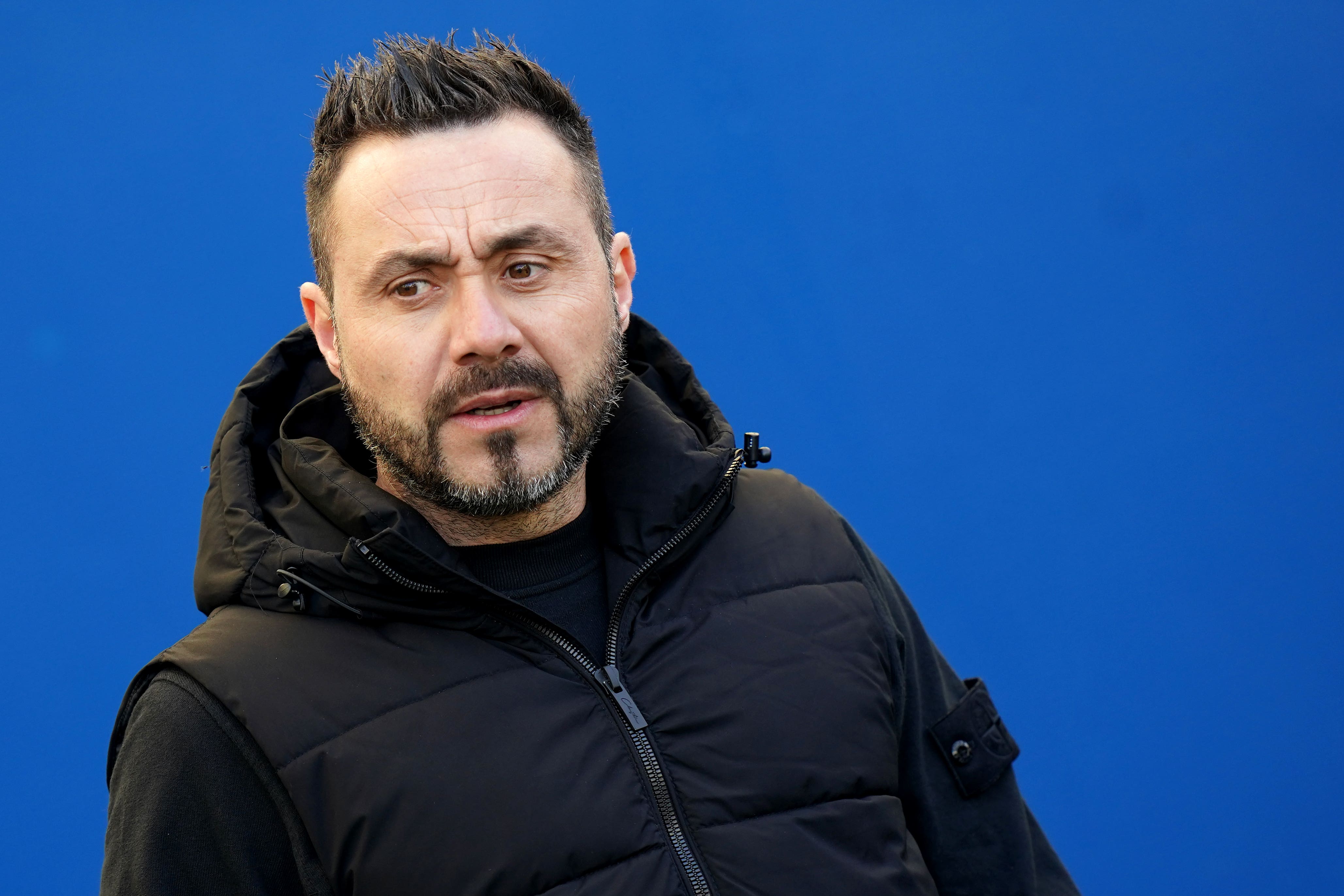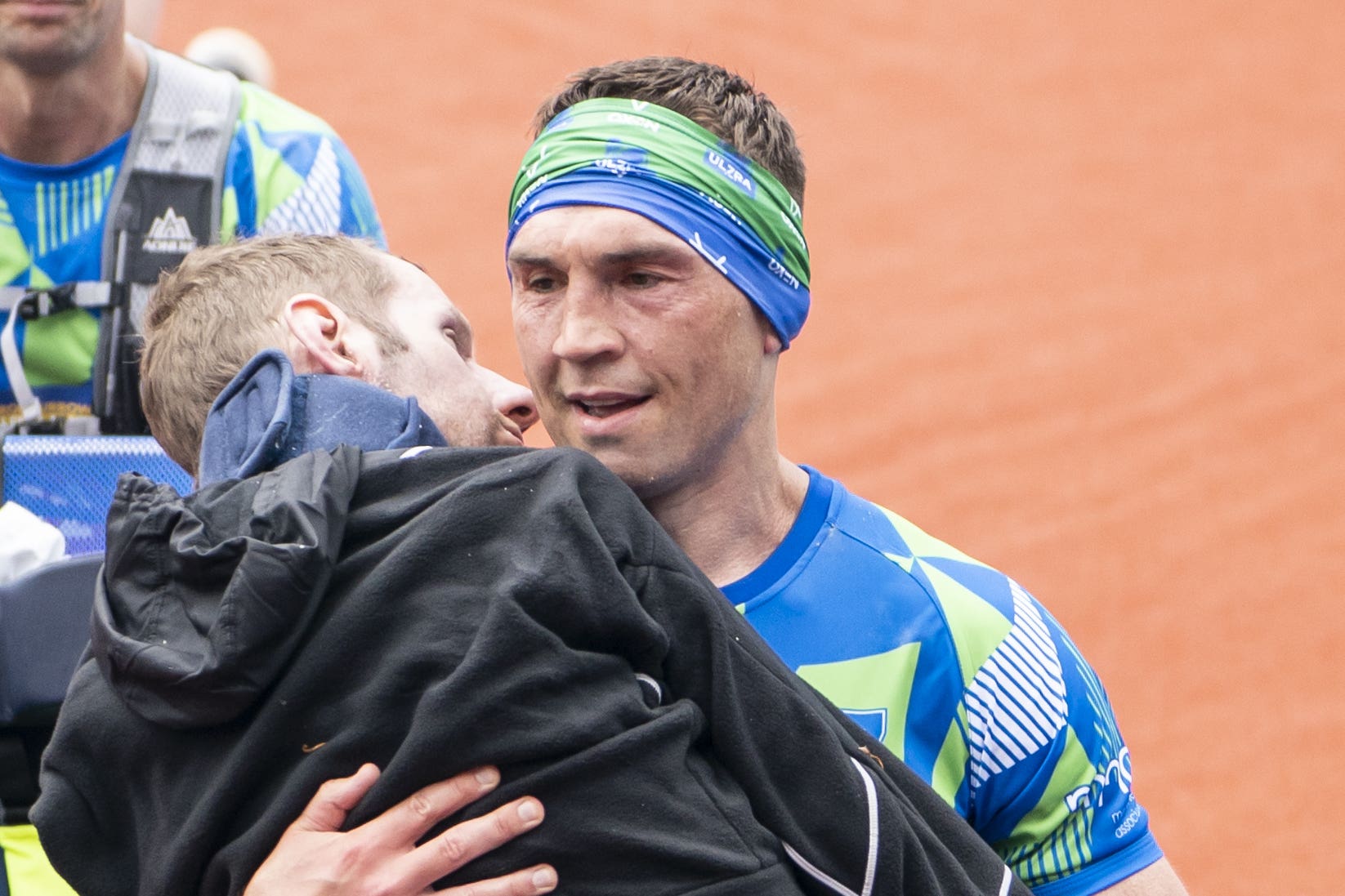 Arteta wants at least four. He needs that.
He doesn't need to be too critical of this team, though. They have done all they can, and more than almost anyone expected.
Source: Read Full Article