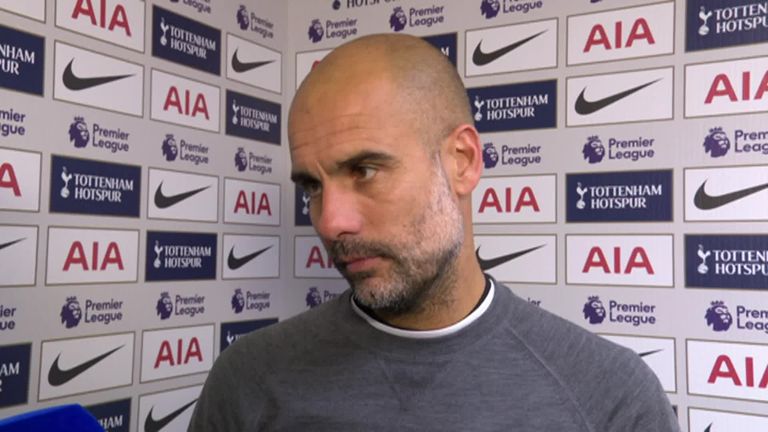 Pep Guardiola insists Manchester City can improve, and must be more clinical before they start failing to win games.
Riyad Mahrez's early goal gave the champions a 1-0 win over Tottenham at Wembley on Monday Night Football, but City missed a host of chances to kill the game off in both halves.
Guardiola said Spurs were one of the most physical sides he has faced, but was disappointed not to score more goals.
As it happened
Match report
He said on Sky Sports: "We played today one of the most physical teams I've faced in my life because of Sissoko, Kane, Dier, Alderweireld, Sanchez and Dembele. It's incredible physicality and this pitch was so complicated. We missed some goals and we let them run.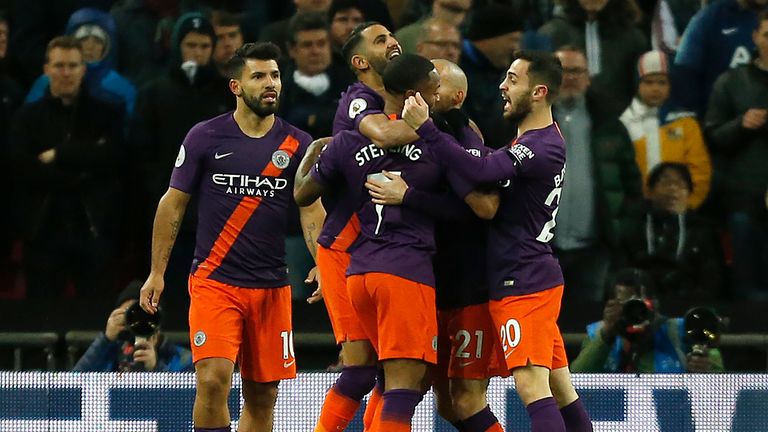 "But we controlled quite good in terms of the difficulty to play on this pitch, especially in the first 15 to 20 minutes. In the second half we should have the game over and that is the problem we have.
"In the big events, especially in the Champions League, we need to be more clinical in this situation because sooner or later we are not going to win."
He then said in his post-match press conference: "I still feel we have a lot to improve."
Much was spoken about the Wembley pitch on Monday, a day after an NFL fixture, and Guardiola admitted it did impact the flow of the game.
"We sometimes made mistakes because the pitch was complicated," added Guardiola. "It's a question for the Premier League and Tottenham. We were invited today to come here for the fixture but hopefully they can solve that problem."
He added in his post-match press conference: "It was a good game in difficult conditions. To play a football game on that pitch is not easy, and that's why there are many mistakes that normally don't happen."
Source: Read Full Article