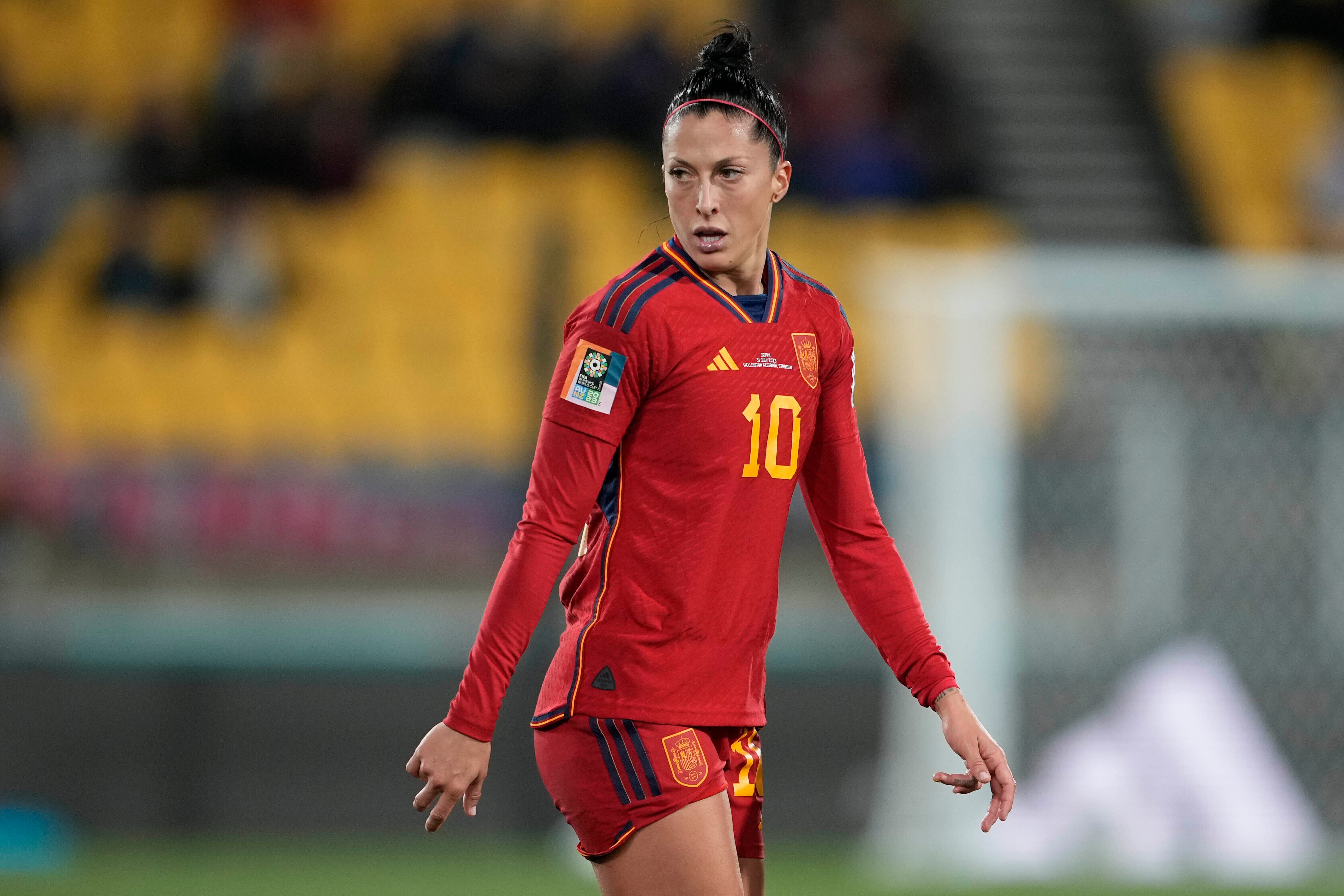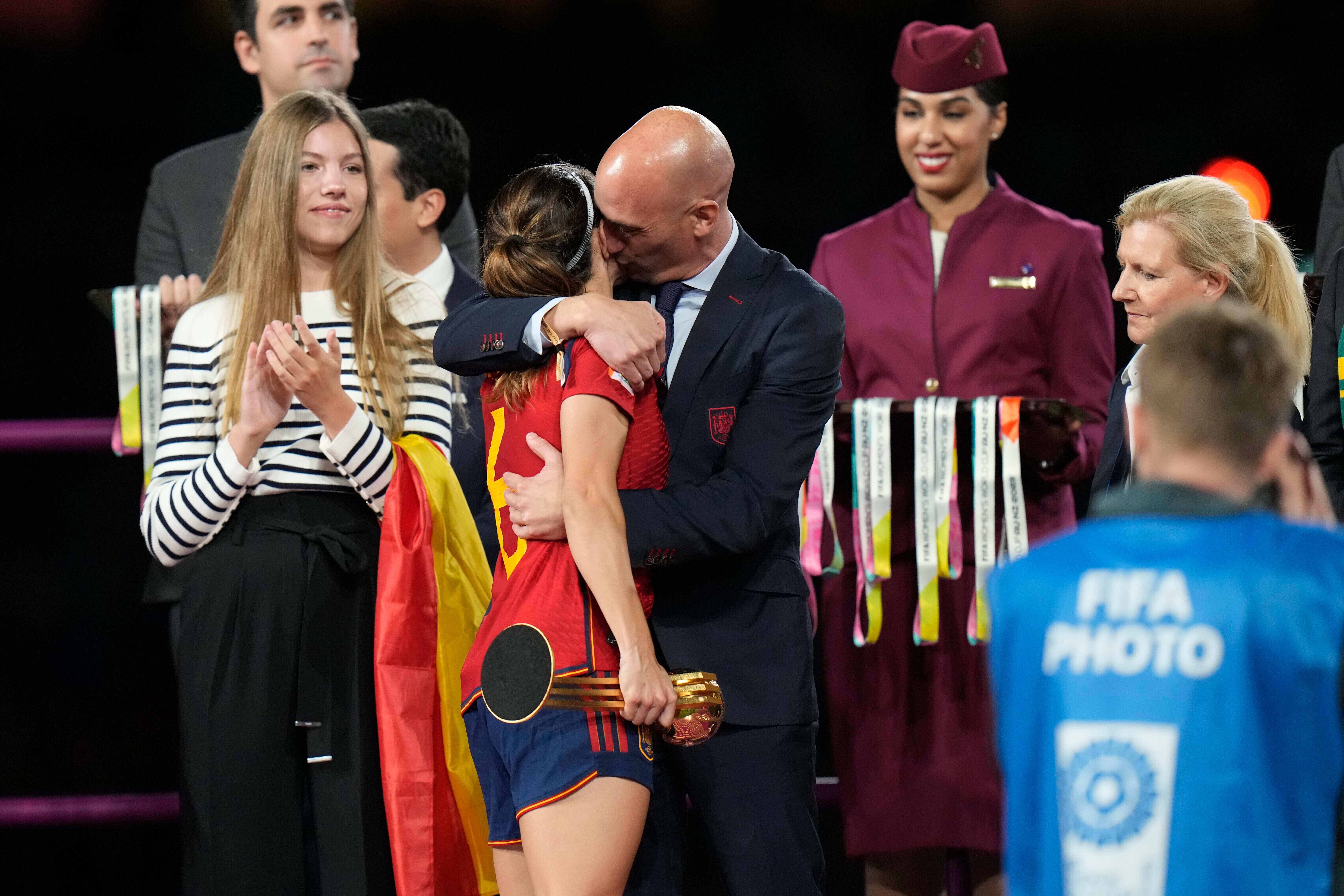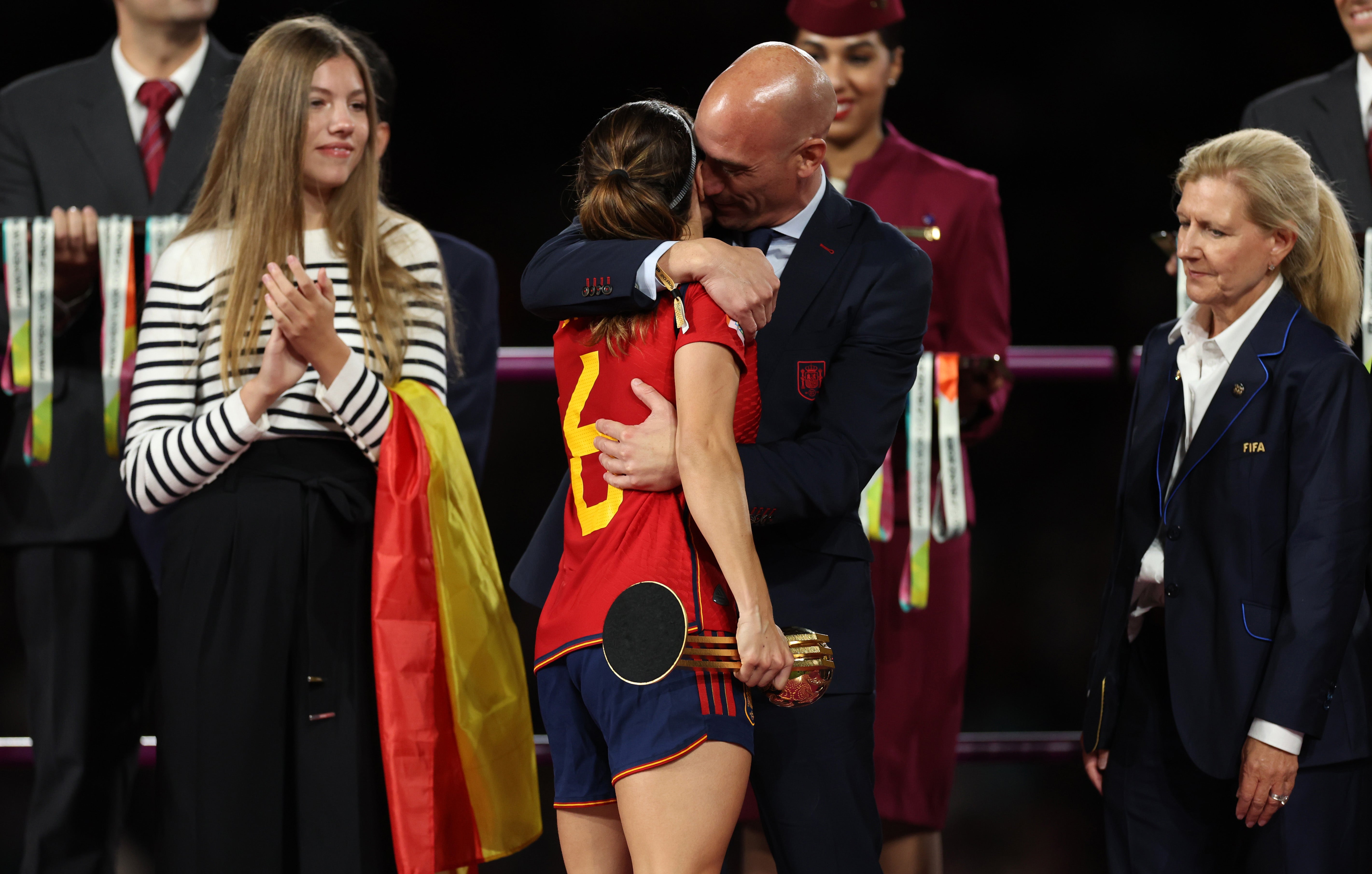 In the early hours of Saturday, the federation said it would show there have been lies about what happened by Hermoso or people speaking for her and vowed to initiate legal action.
"Where there is rule of law … opinions are counteracted with facts and evidence, and lies are rebutted in court."
"The RFEF and the President will show each of the lies that are spread either by someone on behalf of the player or, if applicable, by the player herself," it said.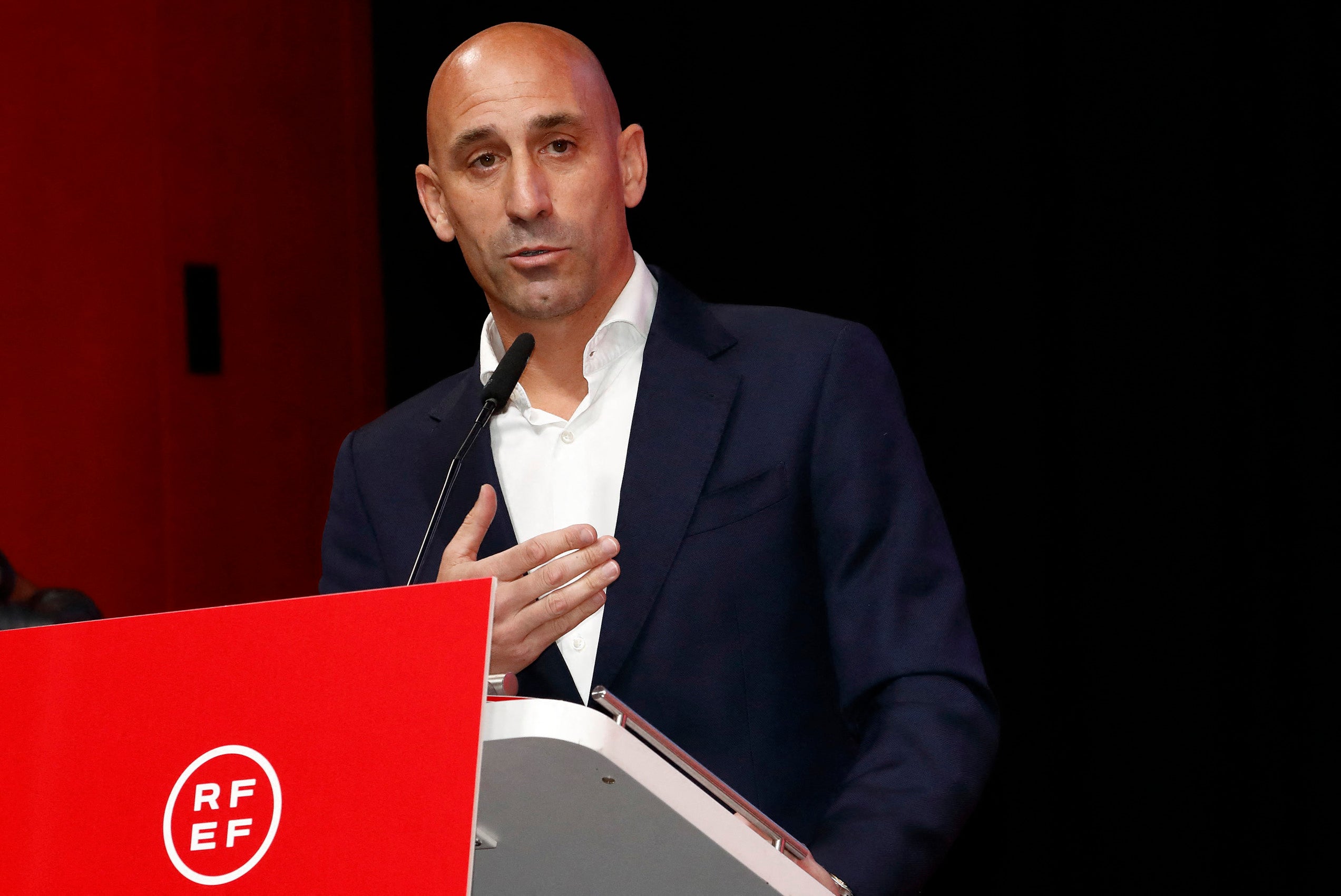 Rubiales at his press conference on Friday
The statement was accompanied by four photos of the event last Sunday that it said illustrated Rubiales' contention that Hermoso lifted him by the hips before the incident. He appeared to forcibly kiss Hermoso as the players collected their medals and trophy.
Rubiales also came under fire when footage emerged appearing to show the federation president grabbing his crotch when Spain won, while sat close to the Queen of Spain and her 16-year-old daughter.
Elsewhere, Spain's government has started legal proceedings seeking to suspend the soccer federation chief with Victor Francos, head of the state-run National Sports Council telling a news conference: "The government starts today the procedure so that Mr Rubiales has to give explanations before the Sport Court and if the Sport Court agrees, I can announce that we will suspend Mr Rubiales from his functions."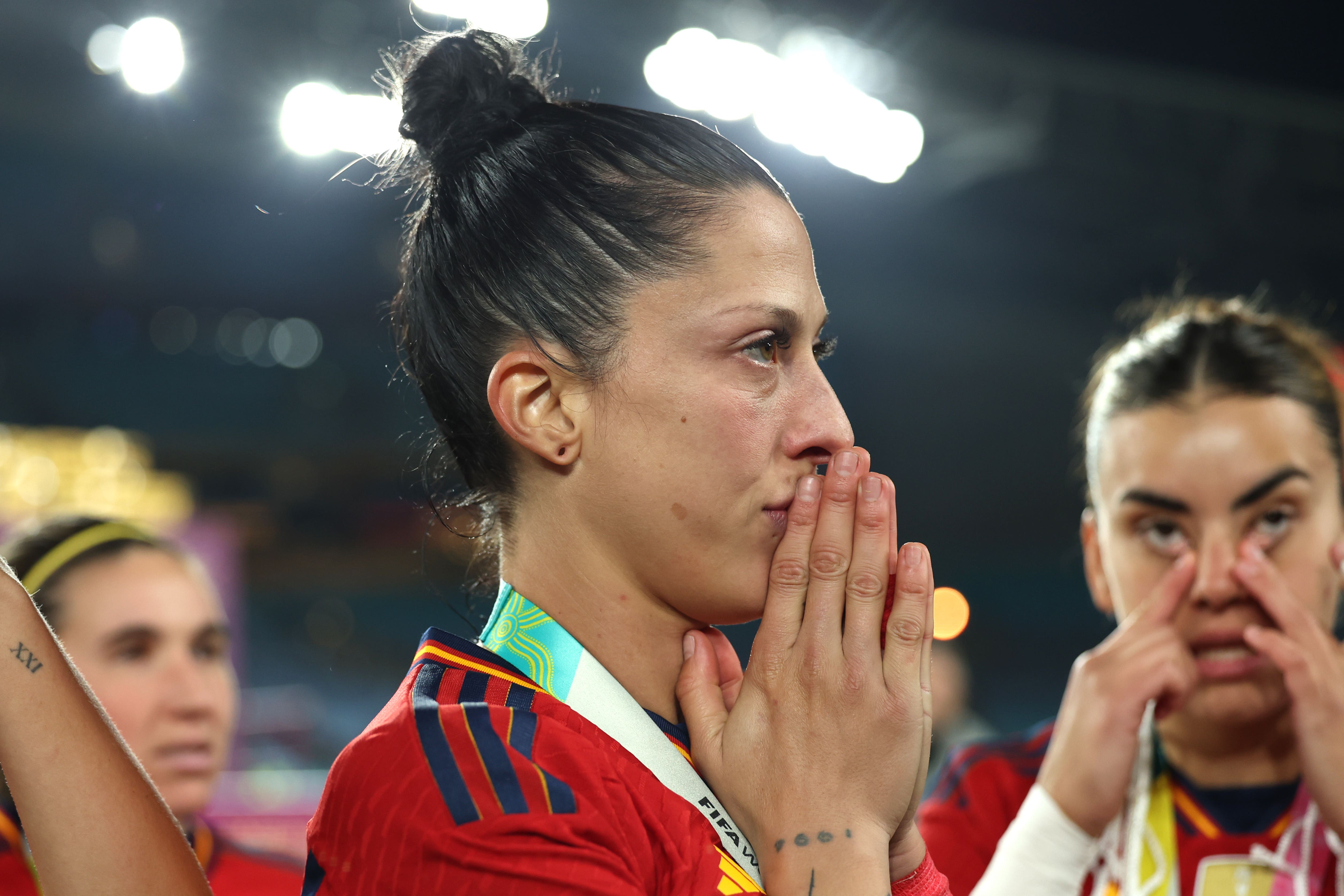 Jenni Hermoso after the World Cup final
Recommended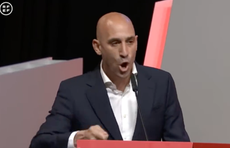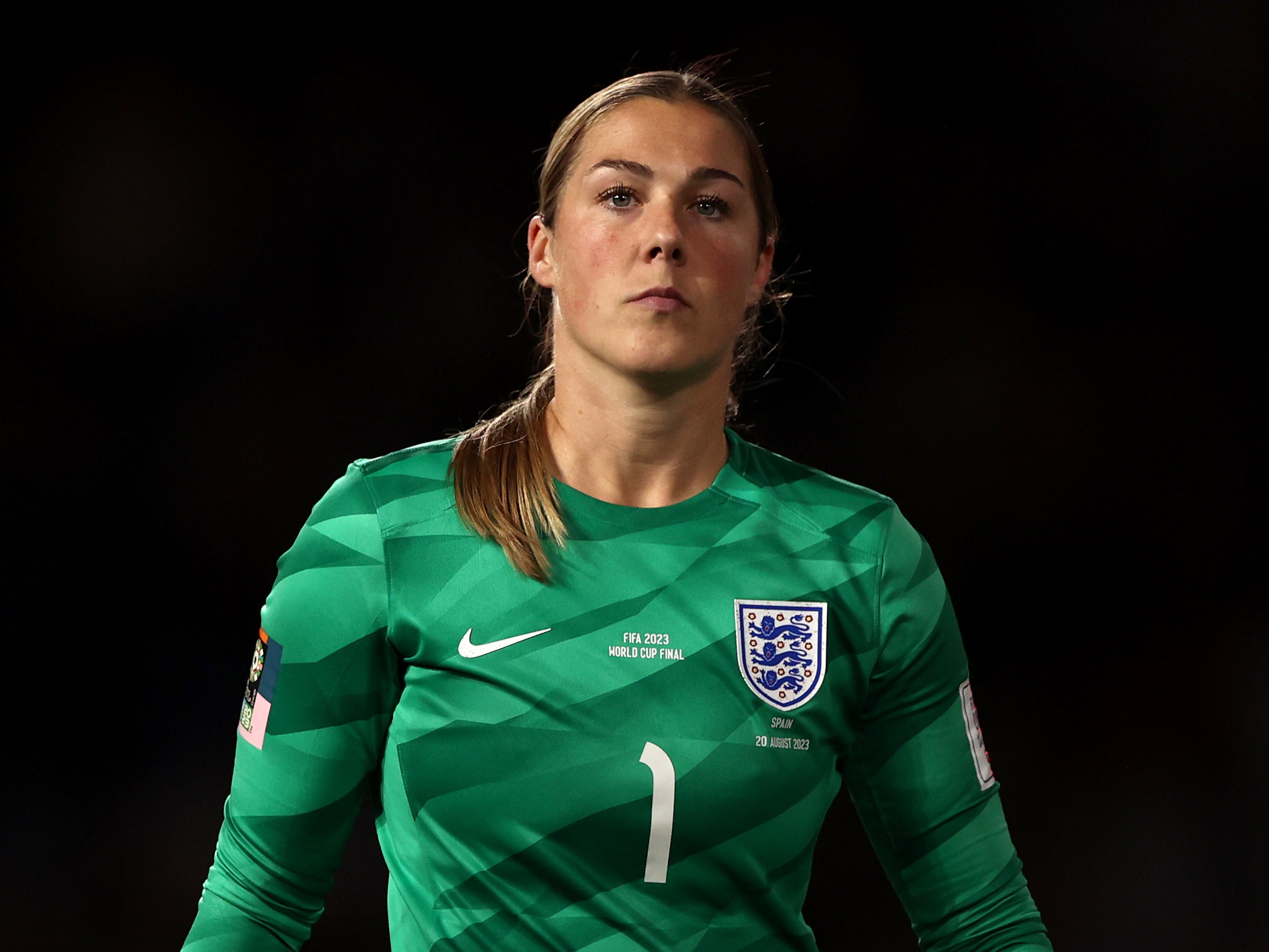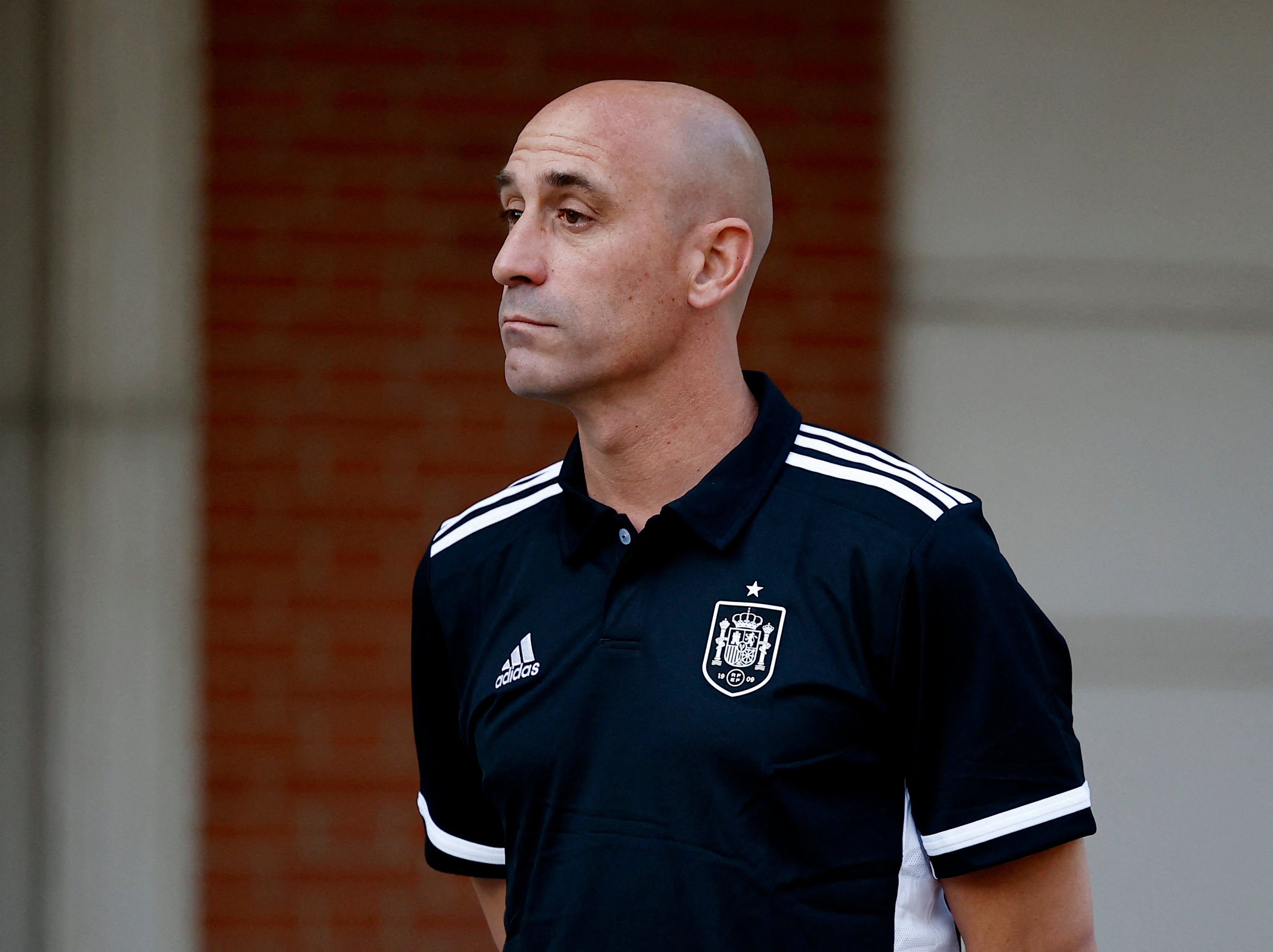 The secretary of sport also added that he hoped this incident would become "Spanish football's Me Too moment".
The Spanish team has also been backed by the Lionesses, whom they beat in Sunday's final in Sydney. England players declared on Friday evening that they stand with Hermoso, describing the incident as "unacceptable".
Source: Read Full Article