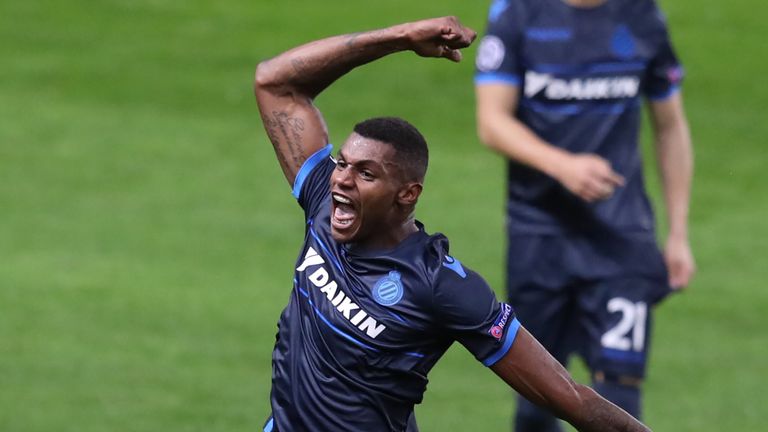 Club Brugge striker Wesley "has the level to play for Arsenal", his current manager Ivan Leko has insisted.
Reports in the English press this week claim the Gunners will compete with Valencia and Fiorentina for the £15m-rated Brazilian ahead of the January transfer window.
He has scored seven goals in 15 Jupiler League appearances and twice more in the Champions League this season – and his manager was asked about recent reports on the 22-year-old future.
Quoted in Belgian newspaper La Derniere Heure, Leko said: "I'm sure Wesley has the level to play at Arsenal.
"He can be proud of what he's been doing for the last six months; he's working hard and he's reaping the rewards, but to play in the Premier League you have to work harder every day.
"If I'm worried about the rest of the season, there are smart people at the club who are preparing for the future and anticipating.
"What will happen with (Emmanuel) Dennis, Wesley or (Hans) Vanaken at the next transfer window, I do not care yet."
Arsenal are set to release two of their first-team players this summer in Aaron Ramsey and Danny Welbeck, and are scouting for potential replacements.
Source: Read Full Article