On Sunday, Novak Djokovic's reign as the king of Melbourne continued with a record-extending ninth Australian Open title.
Despite what the 7-5 6-2 6-2 scoreline from the final against Daniil Medvedev suggests, the world No 1's 18th Grand Slam title did not come easily. Djokovic sustained an abdomen injury in the third round, but the iron man's iron will was on show as he battled past Taylor Fritz in five sets before downing Milos Raonic and Alexander Zverev in two four-frame contests. A semi-final clash against qualifier Aslan Karatsev marked an easier meeting on paper but meant all the pressure was piled on the Serb, who clinically dispatched the history maker.
But it says something that an injury that was not as severe as initially feared proved a greater threat to Djokovic's throne this month than Medvedev, ranked the fourth best men's player in the world and in startling form – the form of his life.
READ MORE: Osaka wins fourth Grand Slam title with Australian Open victory over Brady
Medvedev entered Sunday's final on the back of 20 straight wins in tour matches, 12 of which came against top-10 players. The Russian entered Sunday's final having apathetically swatted aside the charming but dangerous Stefanos Tsitsipas in the semi-finals, with a ruthlessness that suggested he wouldn't have been against swatting away the butterflies that fluttered around Djokovic and women's champion Naomi Osaka on court last week. He entered Sunday's final with the biggest title of his career – secured at London's ATP Finals in November – still gleaming in his trophy cabinet.
The circumstances were as encouraging for Medvedev as they could possibly have been, bar the absence of Djokovic's abdomen injury, but still that was not enough to buck the trend plaguing the 'next generation'.
The players of that generation, it seems, are incapable of taking the crown. Despite their intent, the truth is they are simply waiting for the throne to be vacated.
Independent Rugby Newsletter
Live Rugby union coverage direct to your inbox every week
Read our privacy notice
Independent Rugby Newsletter
Live Rugby union coverage direct to your inbox every week
Read our privacy notice
Whether it be Djokovic's throne at the Australian Open or any at the table surrounded by the 'big three' of the Serb and 20-time major champions Roger Federer and Rafael Nadal, those positions will be occupied by their incumbents for as long as those icons intend, or until their bodies decide a rocking chair is a more suitable seat.
When one looks at the chief representatives of this 'next generation' – Medvedev, Tsitsipas, Zverev and Dominic Thiem – it feels almost harsh to arrive at such a conclusion as that posed on this page, but it also feels the inevitable destination when delving into the matter.
Thiem's maiden Grand Slam title came at the US Open last autumn came with a victory over Zverev, 23, in the final, at a tournament from which Djokovic was ejected and from which Nadal and Federer were absent. The niggling question at the time was whether or not the 27-year-old Austrian would have gotten over the line had either of those two great rivals been present or had Djokovic not carelessly (though accidentally it must be stressed) fired a ball at the throat of an unsuspecting line judge. It is an undeserved but inarguable asterisk over the world No 3's arguably deserved sole Slam title.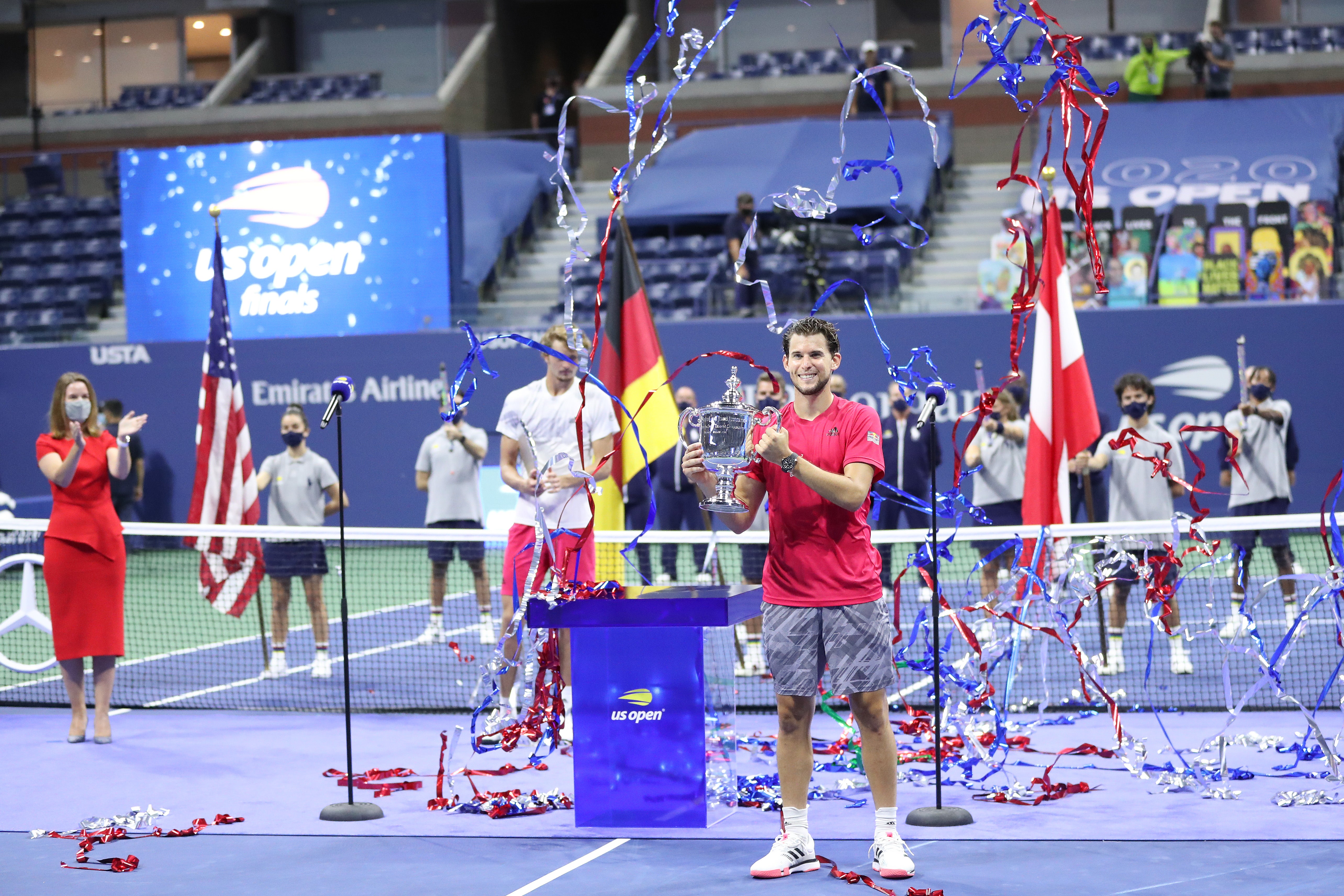 Medvedev, 25, has beaten Djokovic four times but lost both of their major meetings. He has defeated Nadal once, but not at a Slam – having fought back from two sets down to lose in five against the Spaniard in his first major final at the 2019 US Open. He has never had the chance to beat Federer at a major, because he has never faced the Swiss at a major (though that sentence might still be valid even if the pair had met at a Grand Slam).
'Next generation' record against 'big three' at Grand Slams
Medvedev (25 years old): Played 3; Lost 3
Zverev (23): P3 L3
Thiem (27): P10 W4
Tsitsipas (22): P3 W2
That last point also applies to Zverev, who has defeated Nadal twice but lost their only meeting at a major and who has beaten Djokovic twice but lost both of his major clashes with the world No 1. One of Tsitsipas' two victories over Federer admittedly came at a major, and the exact same can be said when it comes to the Greek's history with Nadal, whom Tsitsipas defeated last week with a stunning five-set comeback win. But the world No 6's two victories over Djokovic go alongside a defeat in their sole Slam clash.
Thiem is 2-2 with Djokovic at majors, a stage on which he has never played Federer. He has beaten Nadal six times in his career, and four of those wins remarkably came on the Spaniard's beloved clay surface, but only one of them was achieved at a Grand Slam. Nadal, meanwhile, has beaten Thiem five times at Slams, including in two French Open finals.
And that is one of the most notable elements of all: None of these players have beaten any of the 'big three' in a Grand Slam final. Thiem twice had the chance against Nadal in Paris and twice came up short. Medvedev fell to Nadal at the final hurdle in New York and to Djokovic in Melbourne this month. Zverev's only major final appearance saw him blow a two-set lead to lose to Thiem, while 22-year-old Tsitsipas has not yet reached a Slam final but has plenty of time to. But the Greek does not have much time to do so while 33-year-old Djokovic, Nadal, 34, and Federer, 39, still roam on tour. And with Zverev's capitulation against Thiem still fresh in the memory, it's hard to argue that he would have fared better at all against any of tennis' trio of titans.
The disappointment of Medvedev's thrashing by Djokovic has nothing to do with allegiance but rather hope for the future of the sport. Medvedev was beaten long before Djokovic brought about championship point on Sunday; that much was evident in the corpse of the Russian's smashed racket and in the glaze over the smashed Russian's eyes.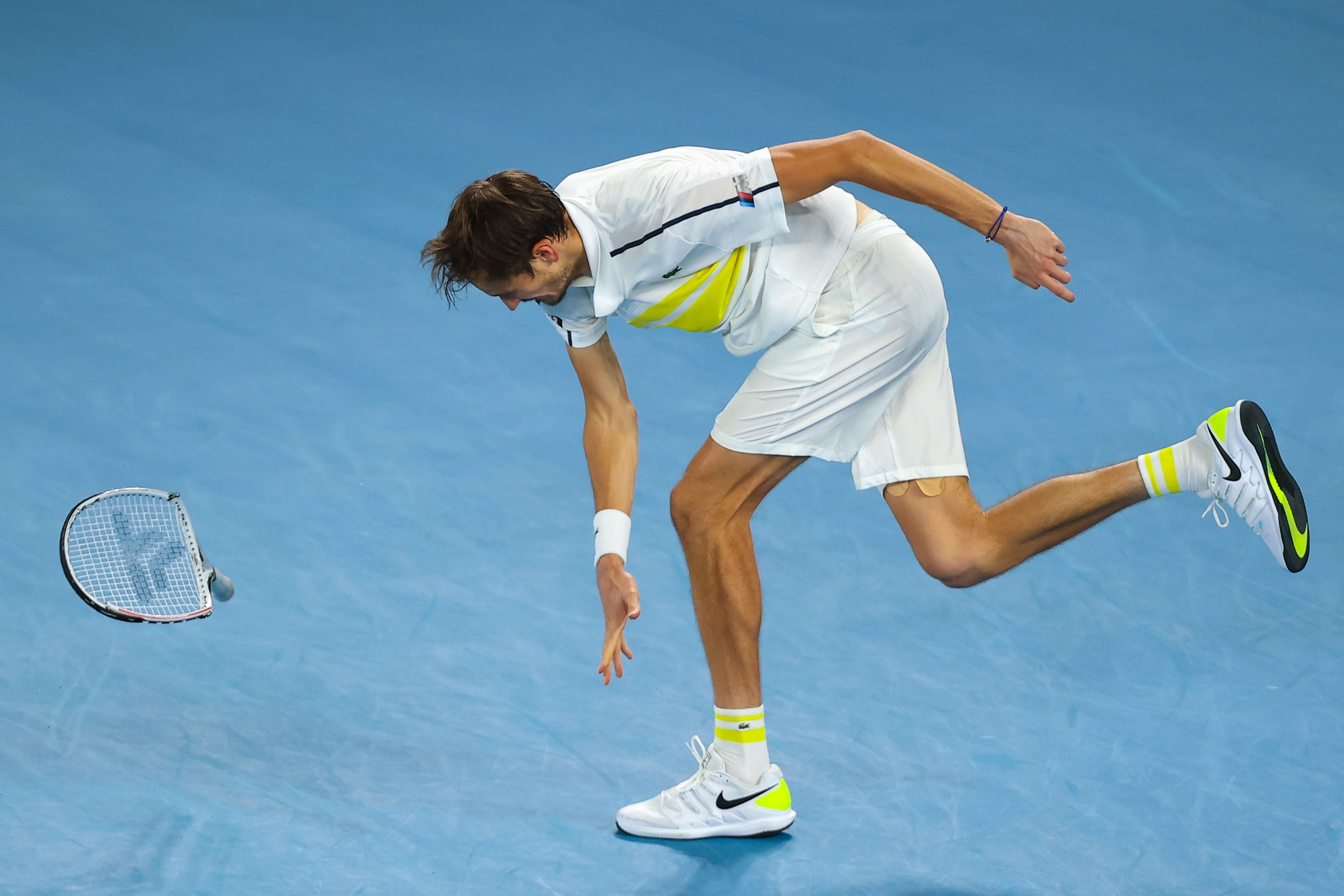 So much of the greatness of Federer, Nadal and Djokovic is indisputably down to their talents, but just as much is down to their determination and strength of character, something that was distinctly lacking in Medvedev in Sunday's showpiece match. Over the course of the fortnight, Djokovic displayed remarkable mental fortitude, while over the course of one hour and 54 minutes in the Australian Open final Medvedev unfortunately exhibited a mental weakness that proved fatal.
Tsitsipas showed signs of the forcefulness required to unseat one of the 'big three' from their thrones when he stole victory from Nadal in the quarter-finals – the forcefulness that Stanislas Wawrinka found in three Slam finals and that Andy Murray found once upon a time in New York and then again in London. But there has been nowhere near enough of that conviction from the 'next generation' against the game's icons when it has really mattered.
In recent years there has been talk of the 'lost generation' that included the likes of Grigor Dimitrov and Raonic, who were seemingly Slam winners in waiting upon their arrivals in the top 10 but who have never captured trophies of the utmost prestige in their careers.
The 'next generation' is now, but that does not mean what it should mean. They are in fact at risk of losing themselves like the generation before them.
Perhaps Medvedev, Thiem, Zverev and Tsitsipas will all retire from tennis with their names etched into every major trophy multiple times. But if those trophies begin to fill their cabinets once Djokovic, Nadal and Federer are gone, the gleam won't feel quite so glorious.
Source: Read Full Article