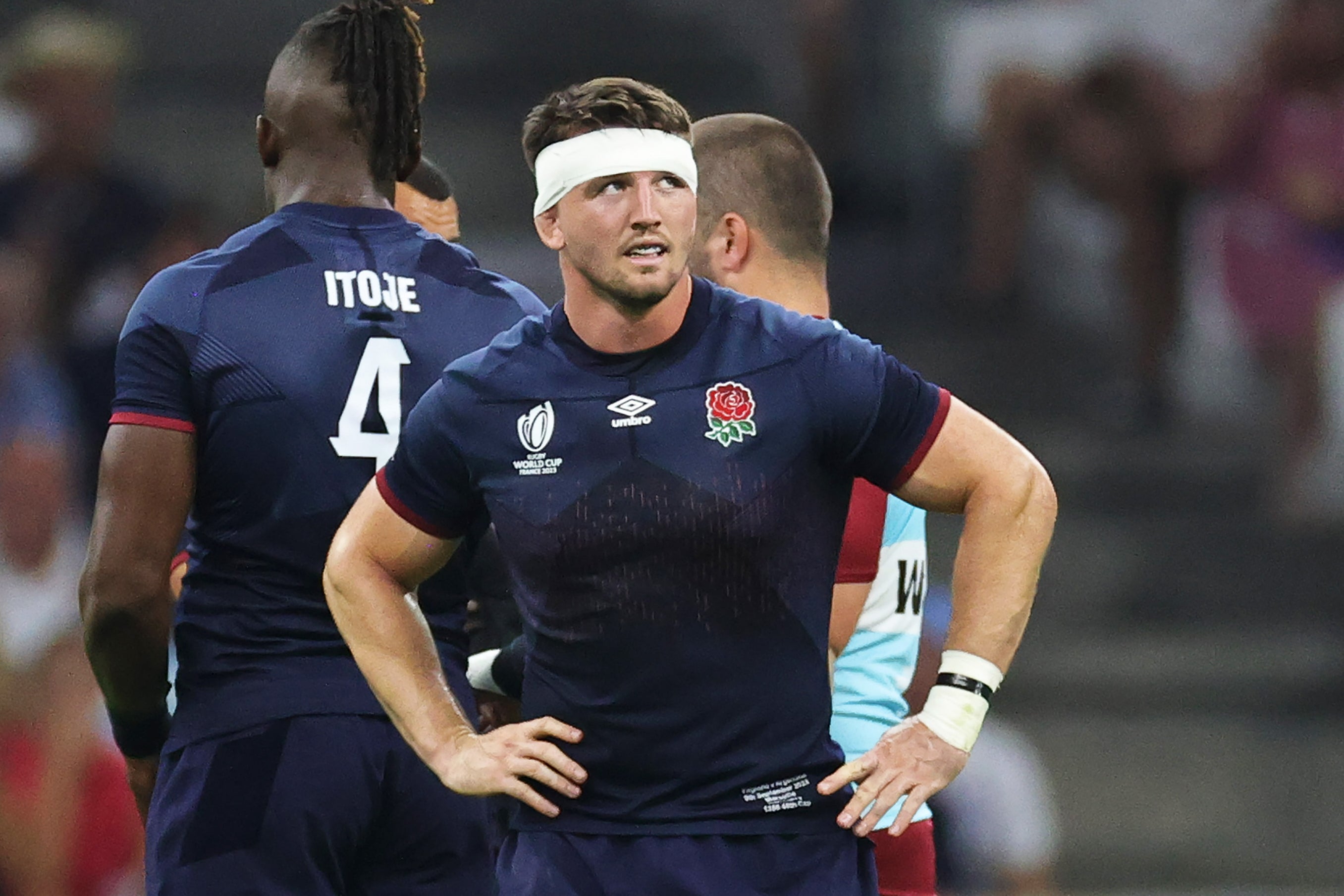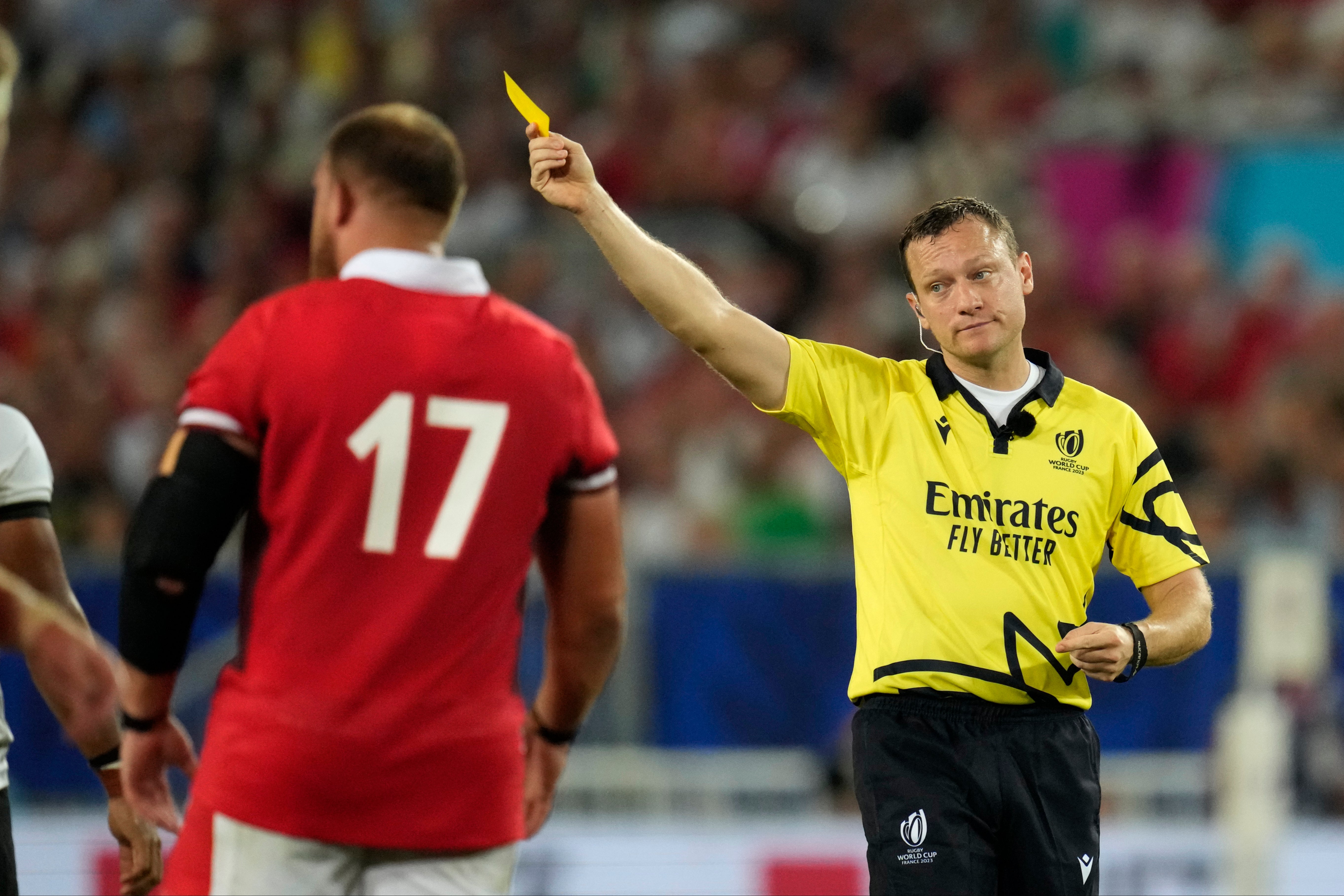 What are World Rugby's laws on head contact?
Head-on-head contact in the tackle comes under Law 9 of the Laws of Rugby Union, which covers foul play.
Law 9.11 dictates "Players must not do anything that is reckless or dangerous to others, including leading with the elbow or forearm, or jumping into, or over, a tackler" and Law 9.13 goes on to say "A player must not tackle an opponent early, late or dangerously. Dangerous tackling includes, but is not limited to, tackling or attempting to tackle an opponent above the line of the shoulders even if the tackle starts below the line of the shoulders."
If a player breaks these laws and the act is deemed to be reckless or dangerous, then the referee is entitled to issue a yellow or red card.
Access unlimited streaming of movies and TV shows with Amazon Prime Video
Sign up now for a 30-day free trial
Access unlimited streaming of movies and TV shows with Amazon Prime Video
Sign up now for a 30-day free trial
World Rugby also clarify the intent of the laws, stating in their guidelines that: " Player welfare drives World Rugby's decision making for zero tolerance of foul play, especially where head contact occurs. The focus must be on the actions of those involved, not the injury – the need for an HIA [a Head Injury Assessment] does not necessarily mean that there has been illegal head contact."
Ok, this is where things get technical and debates start to occur. In March 2023, World Rugby issued their latest 'head contact process law application guidelines' to guide referees on whether foul play has occurred and how it should be punished.
The referee has to go through a four-step process (detailed below) to determine the extent of the foul play and the sanction. The four steps are: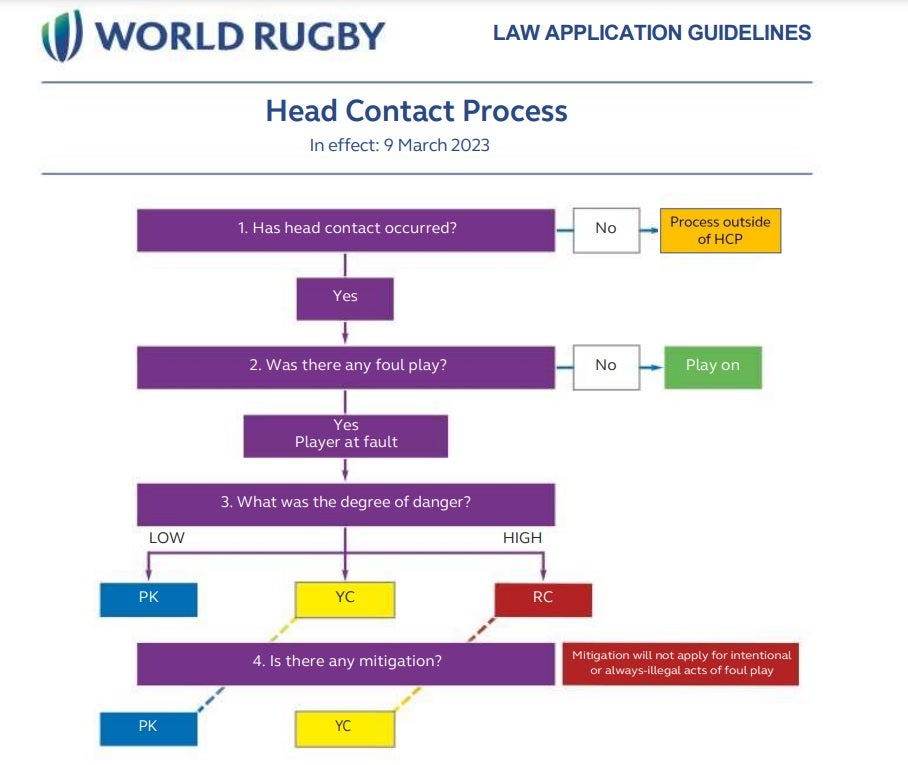 Step 1 (has head contact occurred?) is relatively straightforward, with head contact including the head and the face as well as the neck and throat area. If any head contact is made at all, we move on to Step 2.
Step 2 (was there foul play?) is a touch more complex. The referees are told to consider whether the head contact was either intentional, reckless or avoidable – e.g. the defender is always upright. If it was, the tackler will be penalised and they move on to Step 3. However, if the head contact was deemed not to be foul play, the game continues.
Step 3 (what was the degree of danger?) – judged from high to low – determines the initial punishment.
A degree of high danger is judged on any of: direct contact rather than indirect, a high-force impact, a lack of control from the tackler, the incident occurring at high speed, the tackler leading with the head/shoulder/elbow/forearm or the tackle being reckless. If the referee judges there to be a high degree of danger, a red card will be shown.
Meanwhile, low danger is judged as indirect contact, low force, low speed or no leading head/shoulder/forearm/swinging arm and a yellow card or even just a penalty to the opposition may be awarded.
The final step, Step 4 (is there any mitigation?) determines whether the punishment can be reduced by one grade (i.e red card down to yellow card or yellow card down to just a penalty). Mitigation includes a sudden or significant drop in height or change in direction from ball carrier, a late change in dynamics due to another player in the contact area, a clear effort from the tackler to reduce their height or the tackler having no time to adjust.
However, mitigation will never apply for intentional or always-illegal acts of foul play.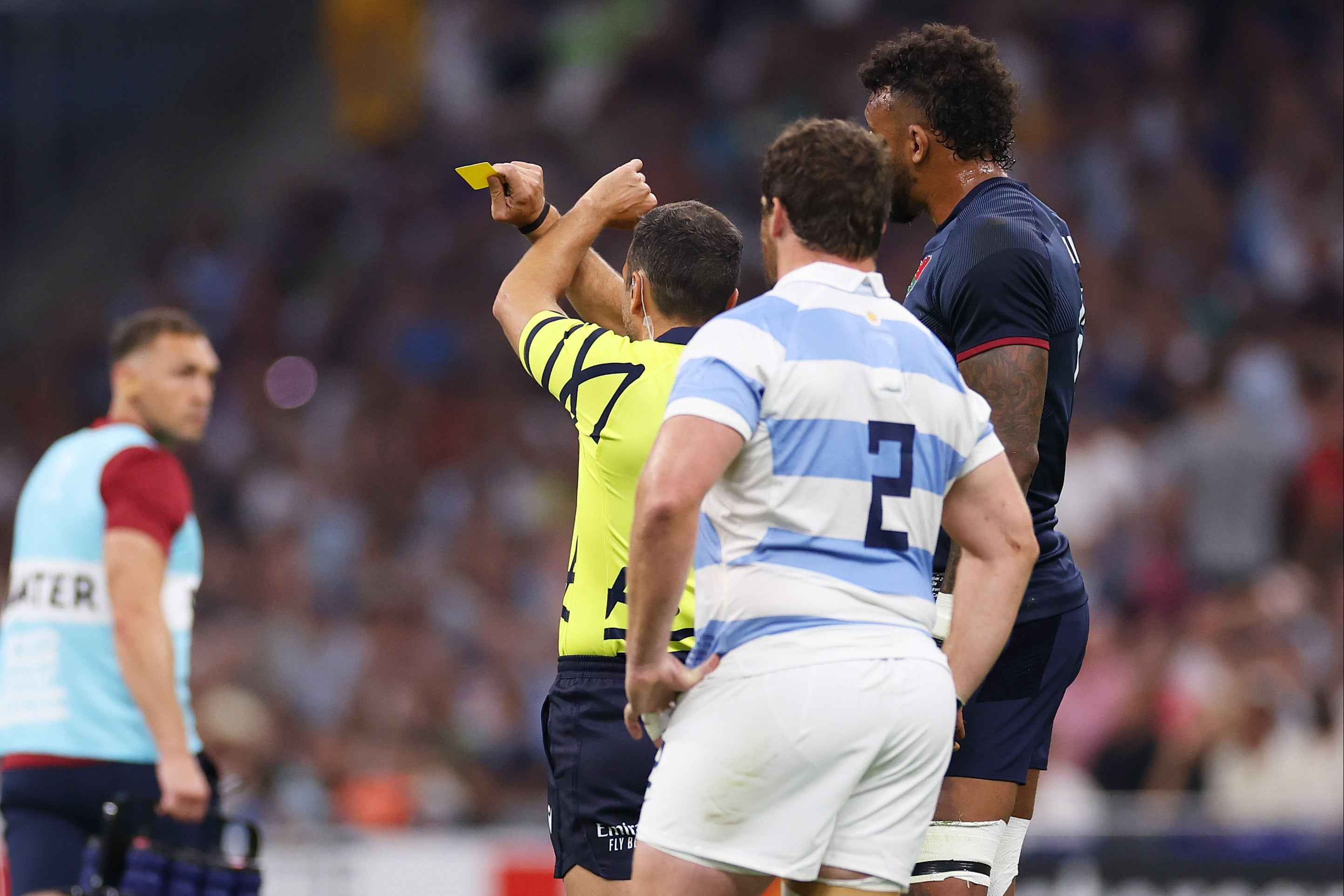 The referee crosses their arms to signal a Bunker review
What about the Foul Play Review Officer/Bunker review?
Introduced for this World Cup was the Bunker review system. This allows the referee to issue a yellow card to a player, sending them to the sin-bin while play goes on, where a Foul Play Review Official (FPRO) will then take another look at the incident and determine if the yellow card should be upgraded to red, allowing the game to continue rather than a long stoppage to debate this. This is what happened to Curry against Argentina.
Recommended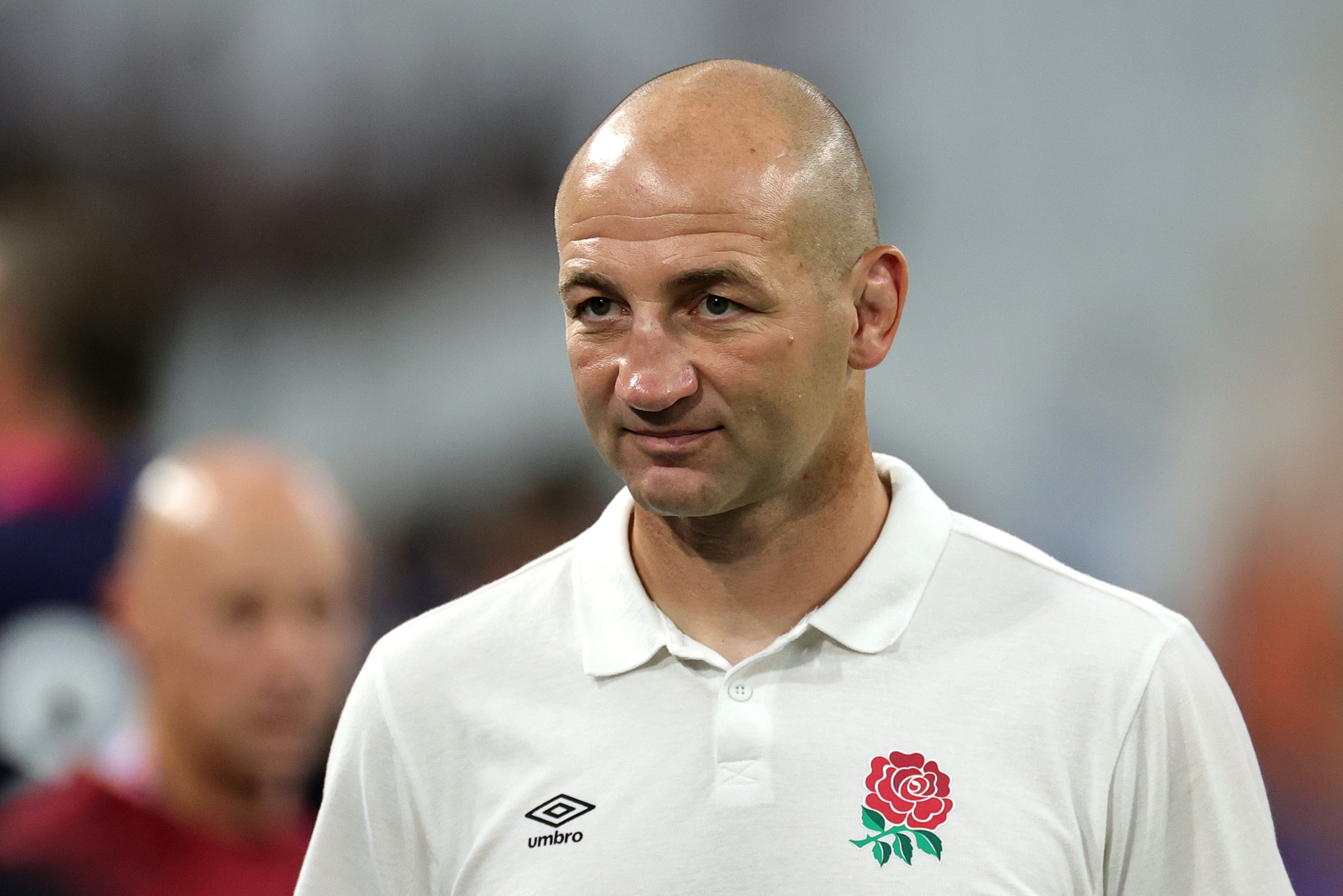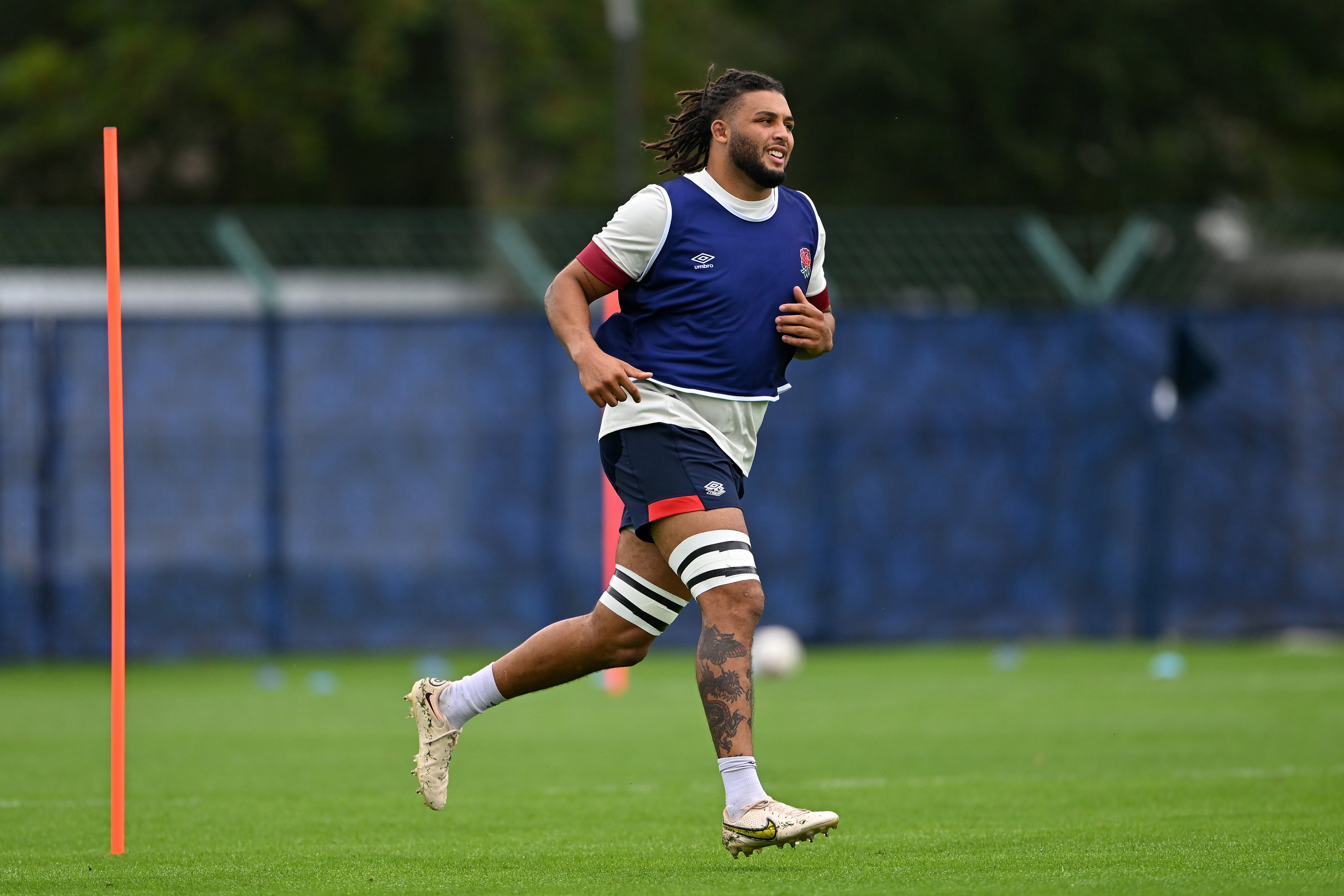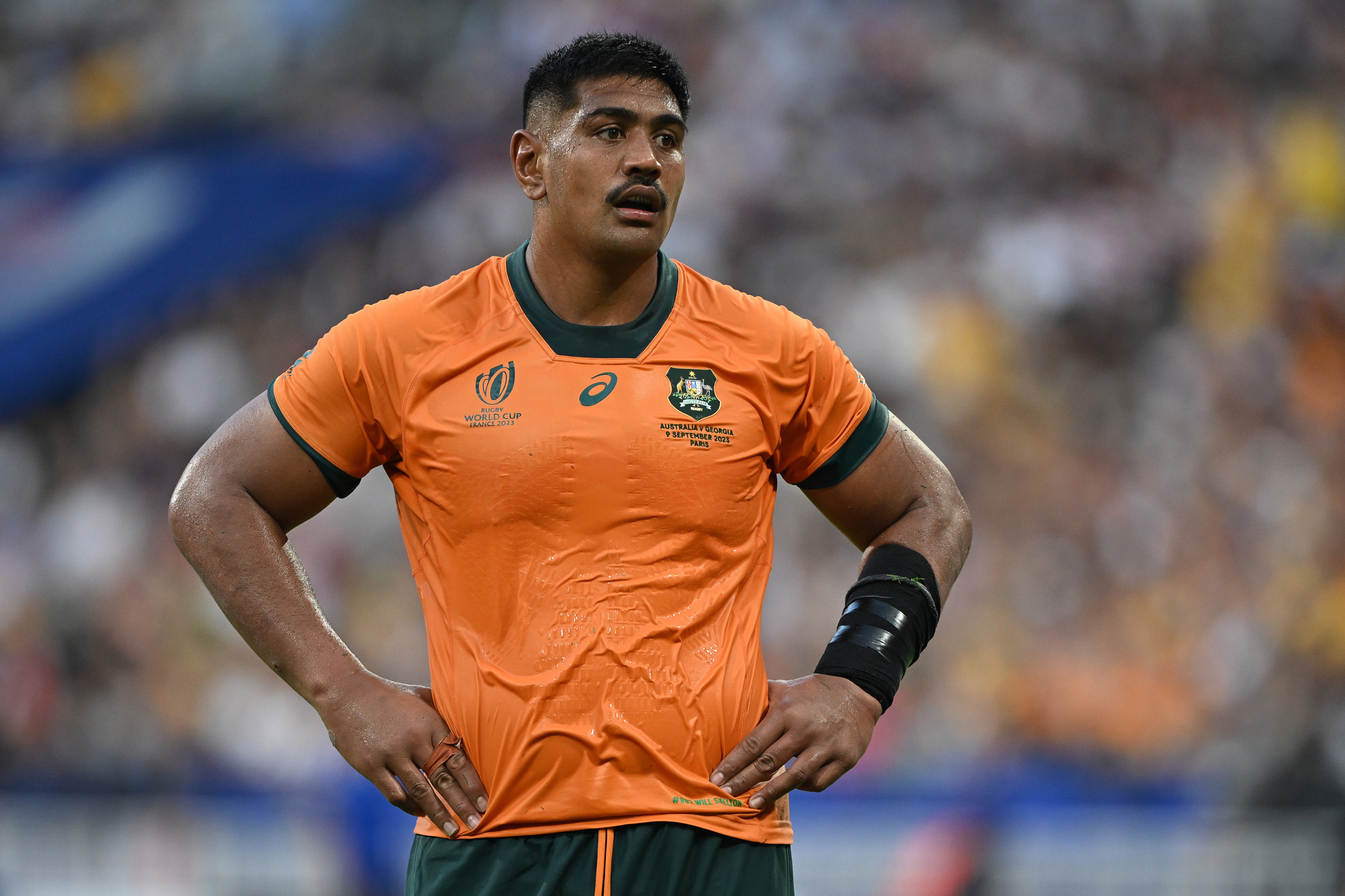 The referee crosses their arms to indicate a Bunker review will take place.
Once a player is in the sin-bin, the FPRO has up to eight minutes to review the decision and decide if it warrants upgrading to a red card. If not, the player will return to the field after their 10 minutes in the sin-bin has elapsed.
Source: Read Full Article