Bill Kenwright embracing Everton's Wayne Rooney

Sign up to Miguel Delaney's Reading the Game newsletter sent straight to your inbox for free
Sign up to Miguel's Delaney's free weekly newsletter
Thanks for signing up to the
Football email
Bill Kenwright would proudly regale anyone who cared to listen about his tales from the Boys' Pen at Goodison Park, how he took two buses and a tram to watch his hero Dave Hickson, of eating soggy meat pies. And, even though he graduated from the terraces to the boardroom, he never lost his love for the club. He was a chairman who remained a fan at heart.
It was, however, a stick used to beat him with when money became the driving force in football and the Toffees fell behind the Premier League's big guns. Nevertheless, his death at the age of 78 after suffering from cancer will be felt keenly by all associated with Everton.
Born on 4 September 1945 in Liverpool, the son of a bricklayer-turned-builder, his own journey was something considerably more dramatic – quite literally. He took his inspiration from boyhood hero Hickson, saying: "I found a sort of guide – he taught me how to dare. From my family, I had real protection and comfort and, in mum, a spirit that said I could do anything I wanted to."
His mother, Hope, who died in 2012 aged 93, remained a huge influence on his life and was famously dragged into Manchester United's negotiations to sign young academy protege Wayne Rooney.
United's then-manager Sir Alex Ferguson, recalling the talks in his autobiography, wrote: "Bill Kenwright gets on his phone and he hands it to me and says, 'It's my mother, she wants to talk to you'. She said: 'Don't you dare steal my boy!'."
Theatre and acting was Kenwright's second love and he was on stage at the Liverpool Playhouse by the age of 12, attending the Liverpool Institute high school at the same time as Paul McCartney and George Harrison and touring local pubs and clubs with his RnB band, The Chevrolets.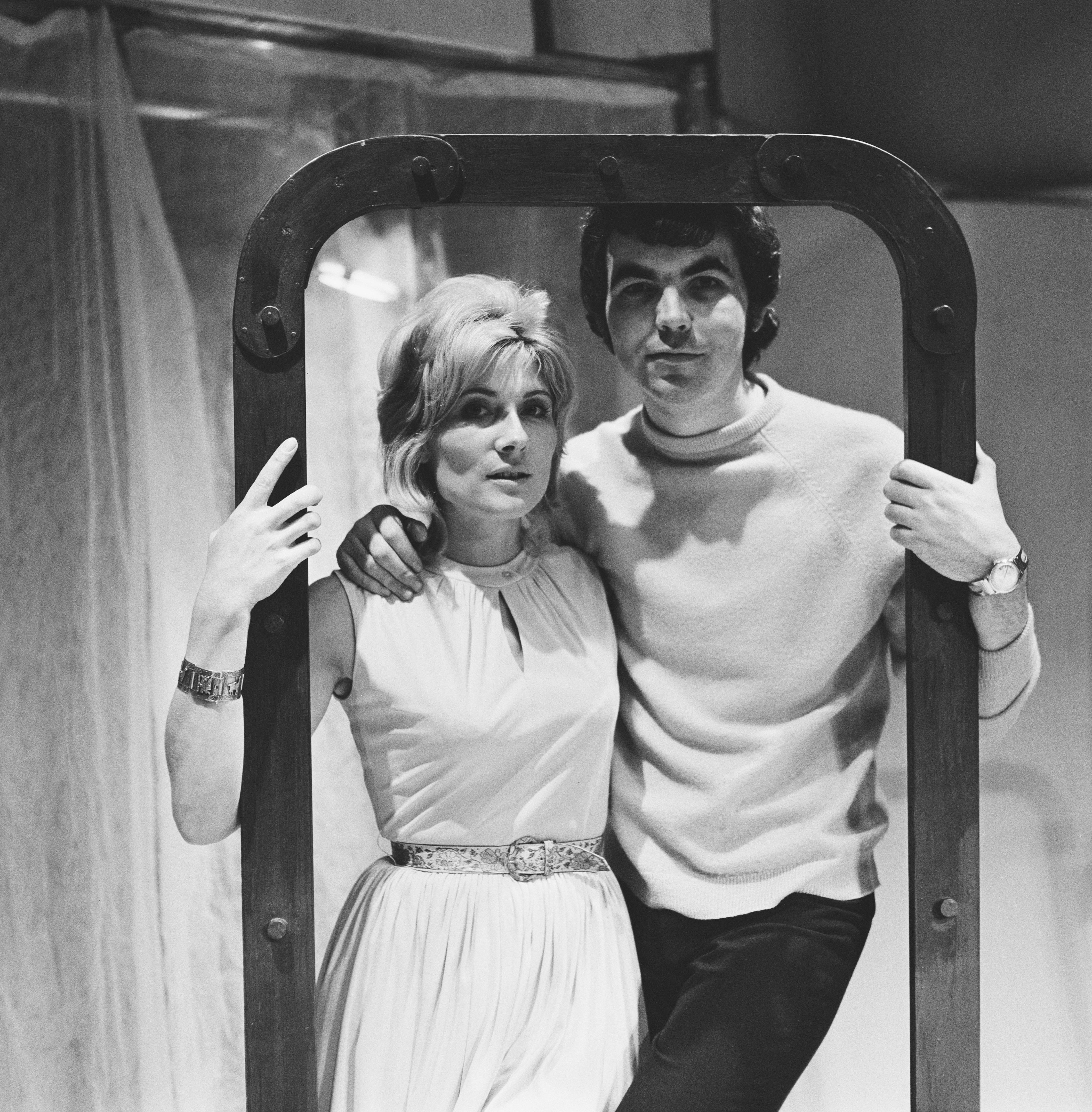 Bill Kenwright poses with actress Virginia Stride
A romantic gamble got him his break as a professional actor as he arrived in Manchester to attend university but instead made a late decision to head to Granada Studios, where a successful walk-in audition set him on the path to becoming a theatre impresario and film producer via a role in Coronation Street as Gordon Clegg.
He went on to work with Tim Rice and Sir Andrew Lloyd Webber on Joseph and the Amazing Technicolour Dreamcoat, Jesus Christ Superstar and Evita and produced the hit West End show Blood Brothers. But Everton still pulled at his heartstrings and, after joining the board in 1989, he rose to deputy chairman when he launched a successful takeover with a £20m bid to buy a 68 per cent majority share of the club from Peter Johnson in 1999.
"I couldn't think of anyone else who should be taking over the club apart from me," Kenwright, who became chairman in 2004, said at the time of the takeover. "More than anything else I'm a fan. I know more than most people what the guy on the terraces and in the directors' box would want to see."
With David Moyes at the helm for 11 years, Kenwright oversaw something of a resurgence, but the arrival of billionaire owners changed the face of football and he realised he could not compete as the criticism of his reign began to grow.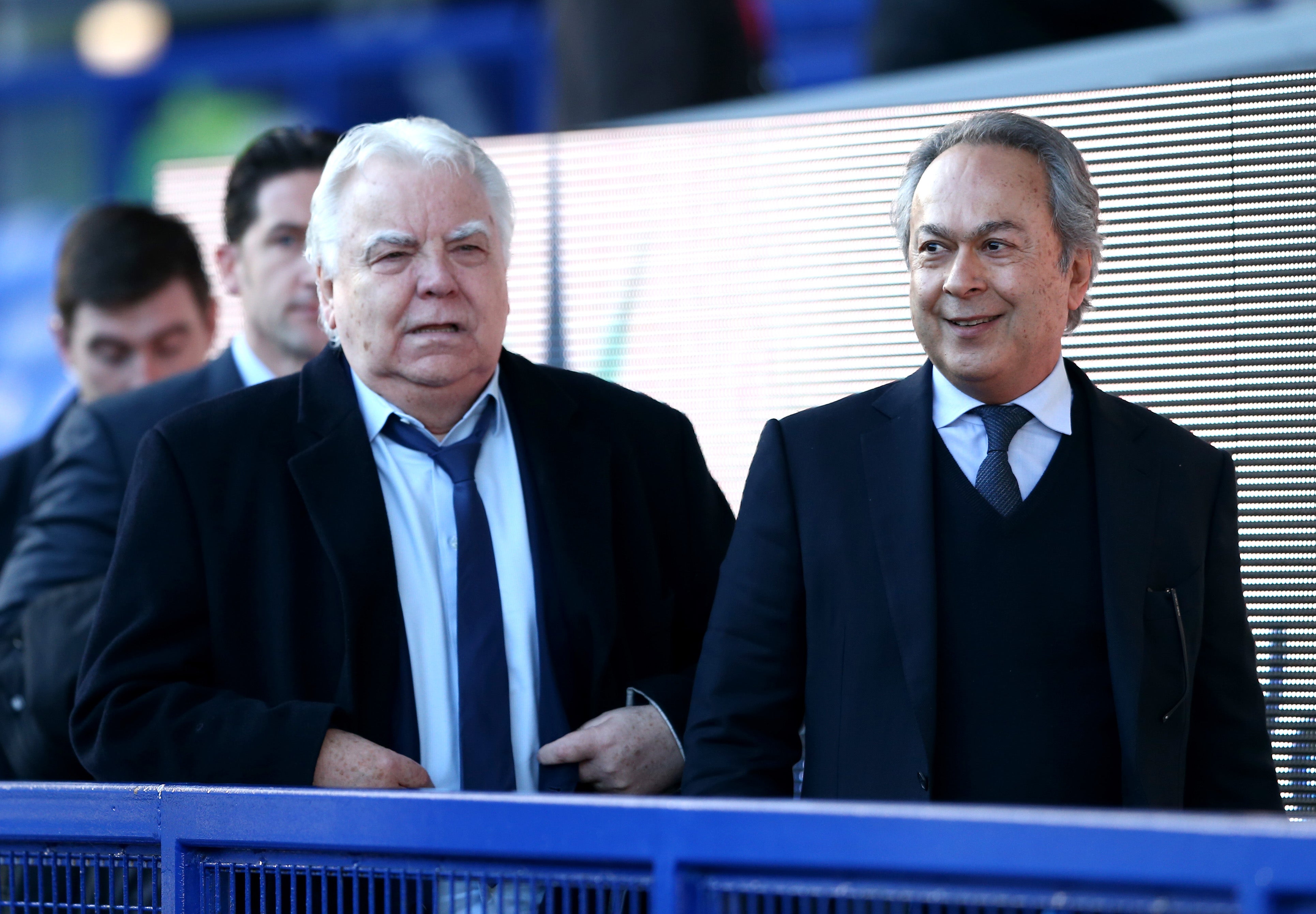 Kenwright pictured alongside Farhad Moshiri
"A football club is a trophy asset and you buy a football club not to make money, believe me, I am living proof of that. There's not huge money in the world," he explained.
He eventually secured billionaire businessman Farhad Moshiri as major shareholder, a bitter-sweet moment as it meant relinquishing power for his beloved club to move forward. Persuading Moshiri to install Sam Allardyce as manager after sacking Ronald Koeman was Kenwright's final major, albeit unpopular, decision, but his role as chairman meant he continued to be a regular in the directors' box at Goodison.
As the club's fortunes failed to align with their new-found finances, supporter protests started to increase, with Kenwright facing accusations of overseeing two decades of underachievement and decay. Despite his attempts to engage with fans, the relationship was never the same and in January he was, along with three directors, prevented from attending matches at Goodison because of fan opposition that entailed "threats to safety and security".
Kenwright is survived by partner Jenny Seagrove and daughter Lucy Kenwright.
Source: Read Full Article