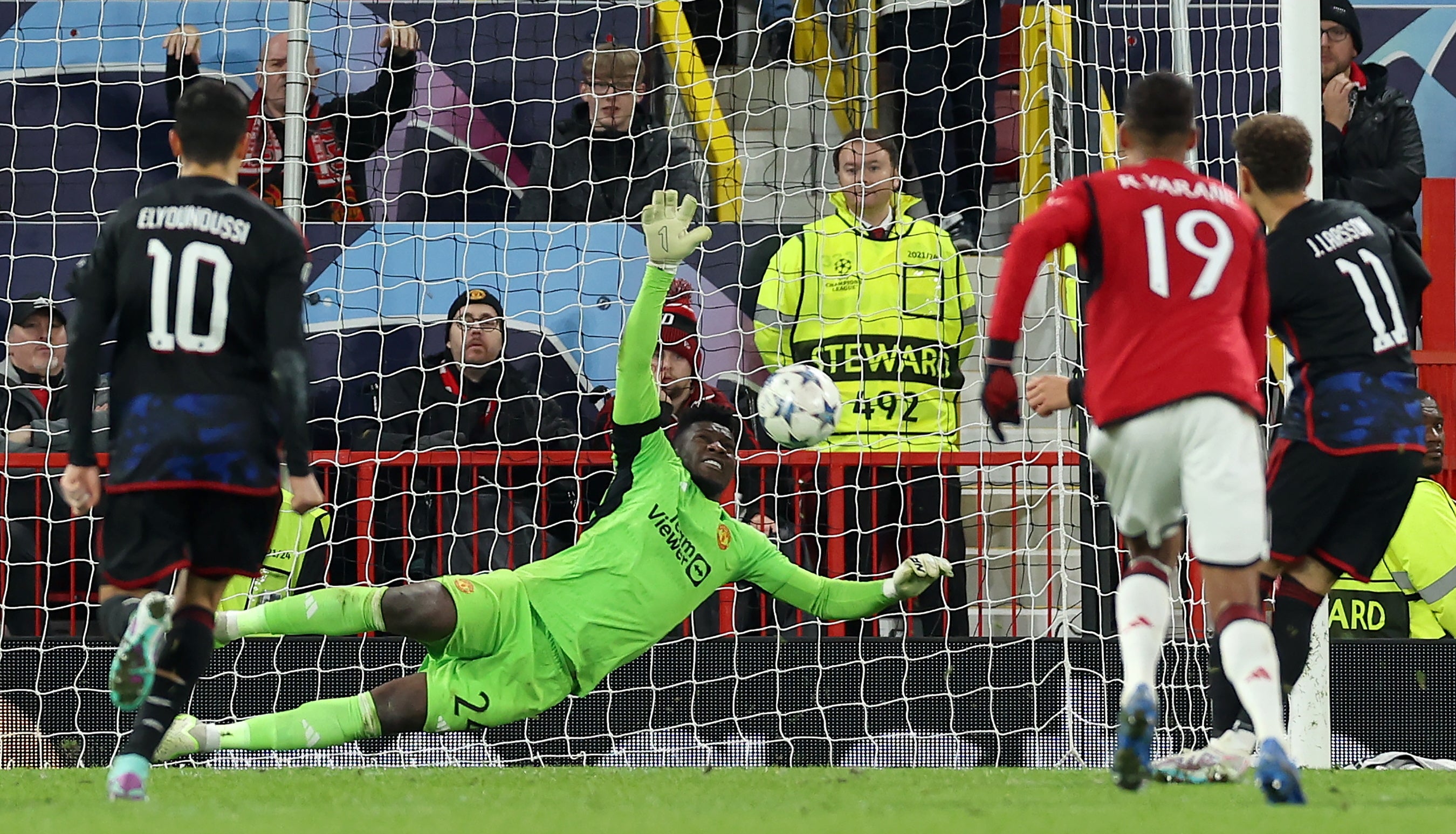 Onana's last minute penalty save denied Copenghagen an equaliser
Maguire spoke about how United were inspired to win as a tribute to Sir Bobby.
"It was one of those nights where it was meant to be," said Maguire. "We were meant to win the game, a magnificent save and a win dedicated to Sir Bobby and his family.
"It has been a tough week for us away at Sheffield United and losing someone like Sir Bobby, it affects the cub and the dressing room. We're really proud that we could get the win for him tonight."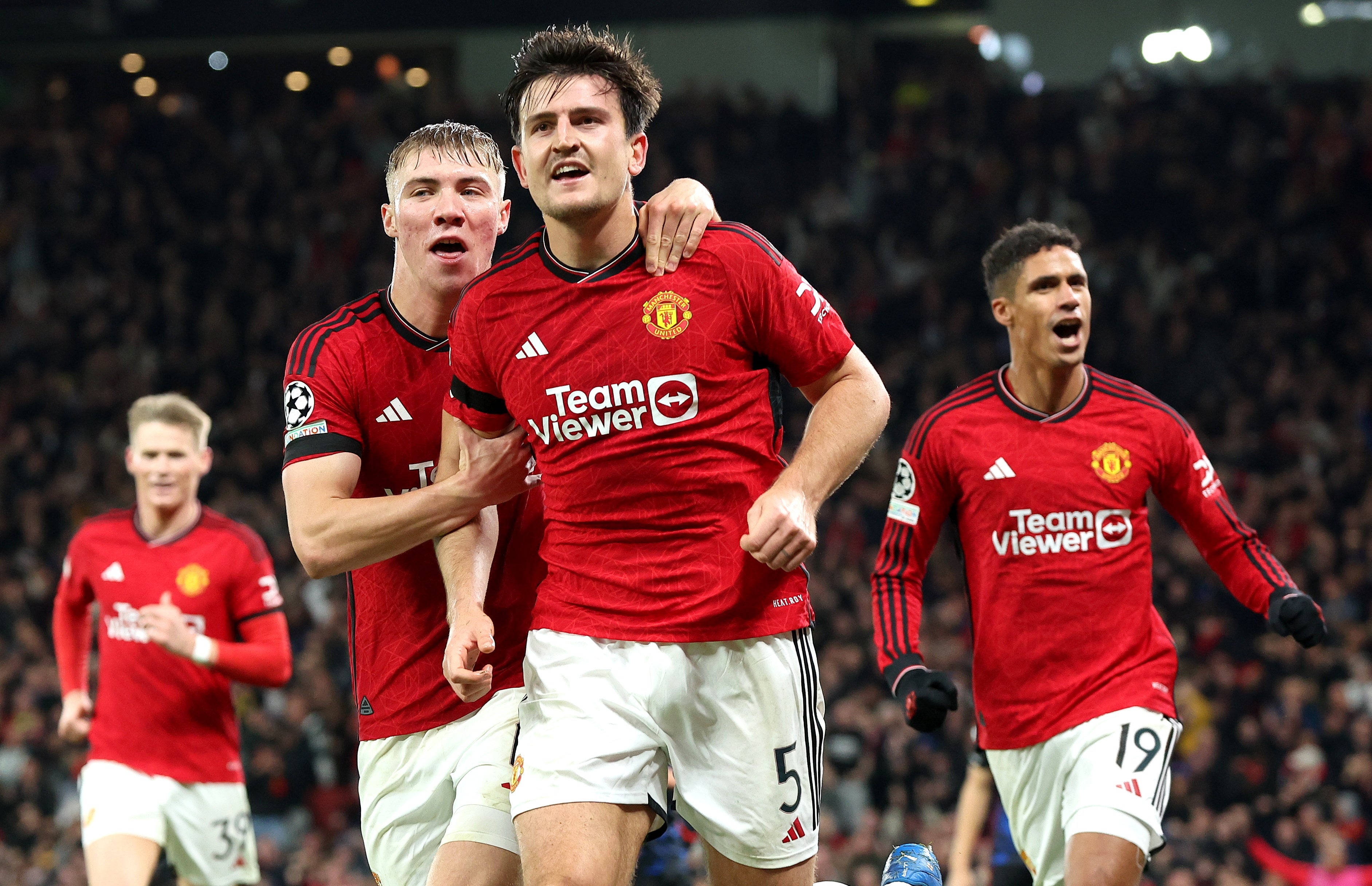 Harry Maguire's second-half header earned United all three points
The former United captain added that there were still areas of improvement for the team but getting three points on the board was the most important job.
He added: "We have got to be more clinical, we had numerous counter-attacks and we didn't give them a chance in the second-half.
"The first-half was really poor, it was not perfect but an important win. This man [Onana] stepped up and it was a massive save."
The victory sees United move off the bottom of Group A as they jumped above Copenhagen in the table. With Bayern Munich also defeating Galatasary, the Red Devils are now just one point behind the Turkish side and have a strong chance of reaching the knockouts.
Maguire says that after a difficult year, he is looking forward to helping the team get back to where they belong and is targeting a place in the Champions League last-16.
"It is amazing," he replied when asked how it feels to have the fans chanting his name. "When you are not on your game it gets picked up, but I am really proud and pleased how I have acted over this six to 12 months.
"I have been given an opportunity and I want to help the team and get the club back to where it should be."
Source: Read Full Article