Sign up to Miguel Delaney's Reading the Game newsletter sent straight to your inbox for free
Sign up to Miguel's Delaney's free weekly newsletter
Thanks for signing up to the
Football email
There's a new look about a key area of the team for Liverpool, a changing of the guard enforced by recent events, a previous zone of consistency now faced with uncertainty. No, we're not talking about midfield – that particular switch-up already looks a definite upgrade, even early as it is for such conclusions.
Instead it's at left-back the unexpected alteration has occurred, a consequence of Andy Robertson's need for surgery which means the Scot is out for the rest of the year. Having averaged over 44 appearances a season for the Reds since signing in 2017, he'll now miss at least 17 matches, if best estimates of his return are to be believed.
That leaves not just a gap for Kostas Tsimikas or an untested youngster to fill tactically, but a void which cannot be accounted for: that of a partnership, of understanding, of the natural, unthinking knowing which comes with playing hundreds of matches alongside a teammate.
It can be argued that such a changeable nature can be applied not just to the midfield, not even just to left-back, but to the entire defensive structure this term at Anfield: injuries have already hit on the right and centrally too, to go along with the altered personnel ahead of them in the middle third of the pitch.
All that simply means one truth must be constant if the Reds are to translate early season promise into longer-term capacity to challenge for major honours: Virgil van Dijk must once again prove himself to be among the very best, not just individually as a defender but as a force to make the whole greater than the sum of its parts.
Recommended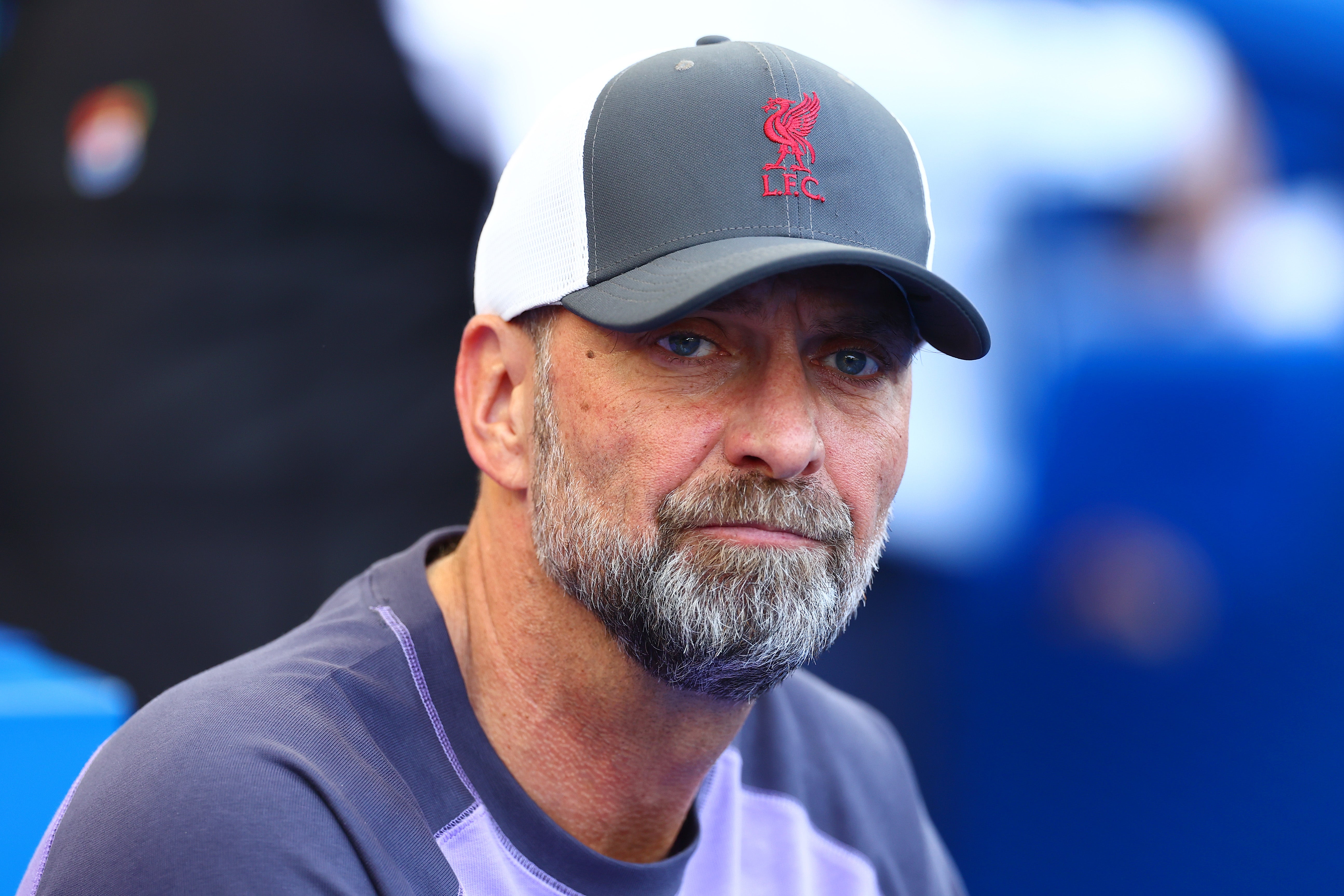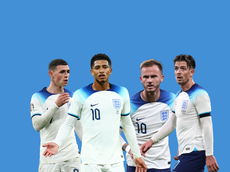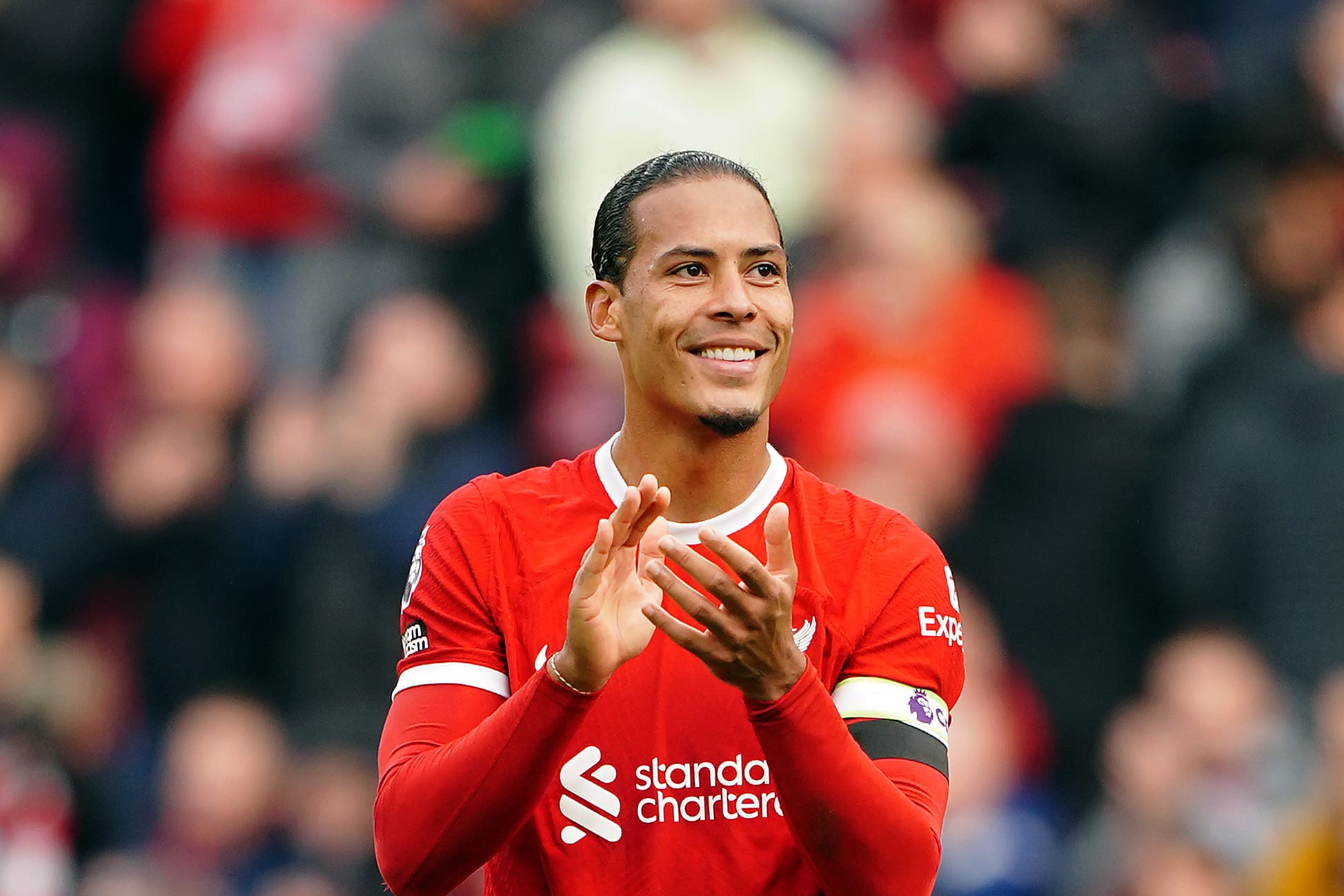 There cannot be much debate that the Dutchman, now club captain at Anfield, has not quite reached the same levels of authoritative performances as he did pre-ACL injury, or at least not on as regular a basis. The period which saw Liverpool win both Premier League and Champions League saw Van Dijk at the pinnacle of the game, a central defender without peer, a worthy recipient of the Ballon d'Or itself, had he been handed it instead of a runner-up spot, pipped by seven votes in 2019 by Lionel Messi. Perhaps that in itself was a noteworthy award.
In any case, he's not quite there these days, not quite the automatic choice among fan or pundit asked to name the world's finest. It's arguable that there isn't a single stand-out candidate right now for that particularly subjective title. But in asking whether Van Dijk is capable of being the world's best defender again, part of the answer has to be that it doesn't really matter. He might want to be of course, might already believe he is, but from a team perspective what they really need is Van Dijk's ability to stabilise the team, to foresee and forestall danger, to order those around him to bring forth resilience from chaos.
Because chaotic is, still, a little too close to the truth when it comes to spells of defending for Liverpool.
The midfield is far more creative, far more offensive and energetic, far less reliant on Trent Alexander-Arnold always being at his best. But all that comes at a cost: it's not always the most agile and defensive-first in either recovery or positional terms. It's still new as a group, still needs time to become as cohesive as the best central trios are, on and off the ball. And in the meantime, the result can often be large gaps, lost runners, moments of inexplicable choices in possession.
That leaves a hefty weight on the defence to counteract such moments – the defence and, of course, the still-magnificent Alisson Becker behind them.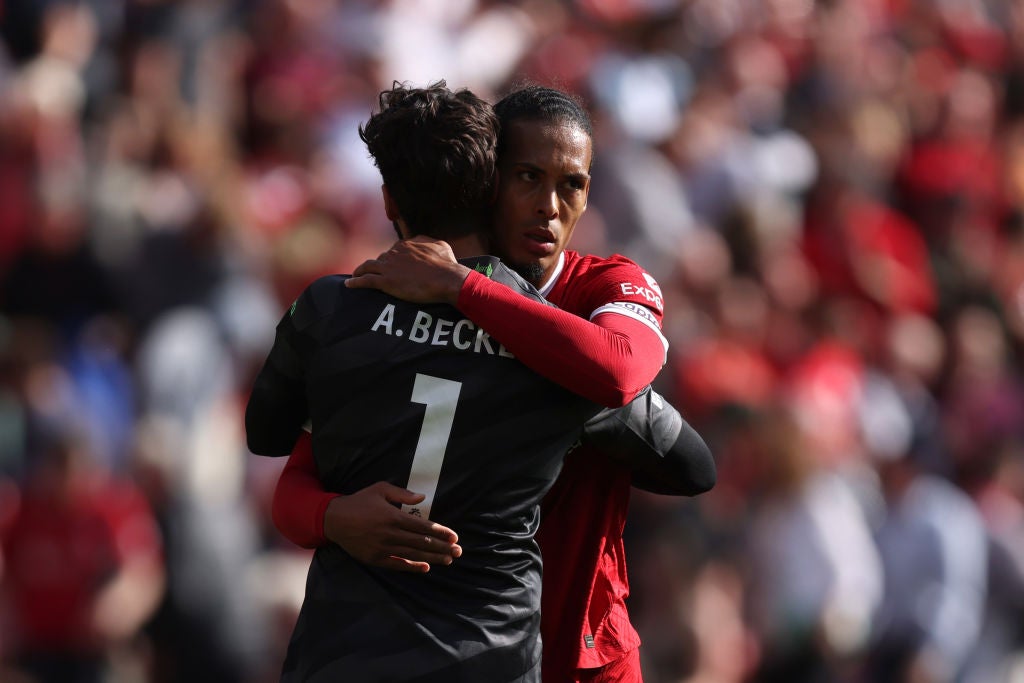 But before that one-man last line, it's Van Dijk who must rise once more to ensure unity, if not always outright unison. Acting in perfect harmony is difficult enough with four constant selections; as it is this season, Jurgen Klopp has already utilised Jarell Quansah as a fifth-choice, following injuries. Alexander-Arnold missed pitch time and is not yet back to his peak physical or technical best. Ibrahima Konate and Joel Matip have dovetailed, and now there's Tsimikas present on a more regular basis – which also means either Joe Gomez will see minutes on the left, or an untried youngster will, with Calum Scanlon and Luke Chambers first in line. They presently tally one senior minute between them. They will all four need guiding for different reasons, all need time, all occasionally get things wrong and need the left-sided centre-back beside them to bail them out. No prizes for guessing who that is on a week-to-week basis.
Because for Liverpool, there are prizes at stake. Three points off the top of the Premier League table after a fine opening quarter of the campaign; rolling along nicely in Europe and domestic cups alike. Between now and the next international break, the opportunities for victory across all competitions are as immense as the potential cost of dropped points: Toulouse twice, Nottingham Forest, Bournemouth, Luton, Brentford. A modern title-competing team would take six wins with very little fuss, in truth.
Then, beyond, it's Manchester City away. The most true barometer of where Liverpool are this season, even coming after an international break and in the infamous 12:30pm kick-off spot. The margin for error remains almost nil, but with the reigning champions perhaps not quite at their own peak yet, and Klopp's side having improved more than might have been thought possible at this early stage, thoughts of a title challenge will not be far away – if the defence is kept on-point, even with altered personnel.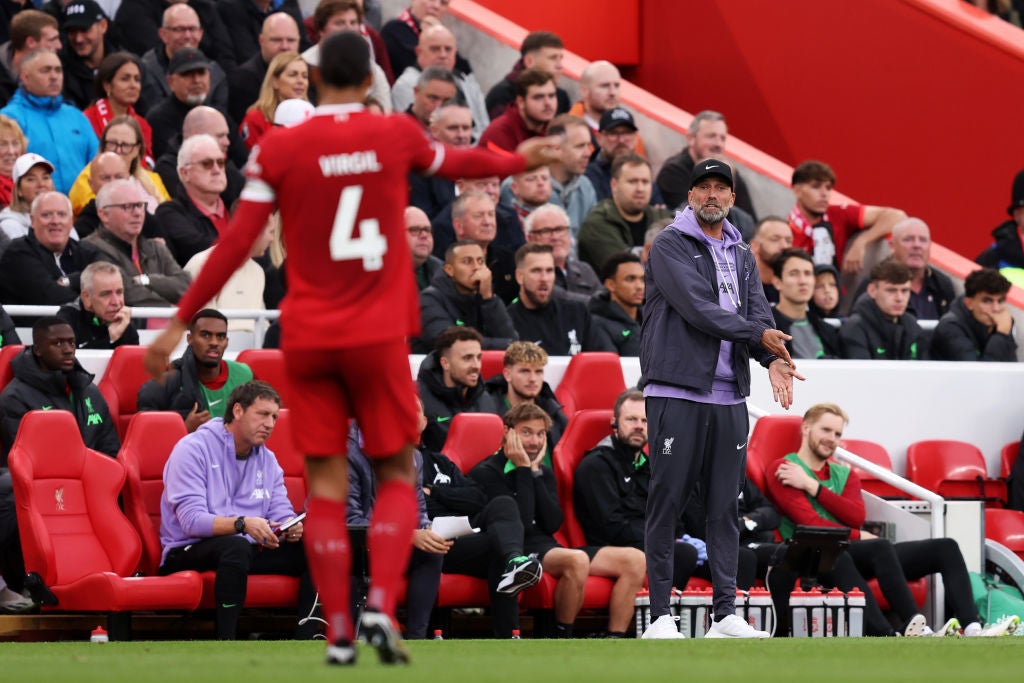 It all means Van Dijk must be as close to his own 100 percent as possible, even if his 2023/24 maximum level is a little lower than in 19/20.
As far as transformative figures go, Van Dijk was one after signing. He, as much as anyone else and more than most, sent Liverpool from challengers to champions, in every competition across the board.
Now once again he must be the leader – literally, given the armband – who enables the Reds to do so, not so much the new figurehead this time but as the standard-bearer, the supplier of consistency, the model of outperformance which can give Liverpool the extra edge they'll need, both in the Premier League and beyond.
Source: Read Full Article